Top 6 Challenges Of Remote Testing (+ Solutions)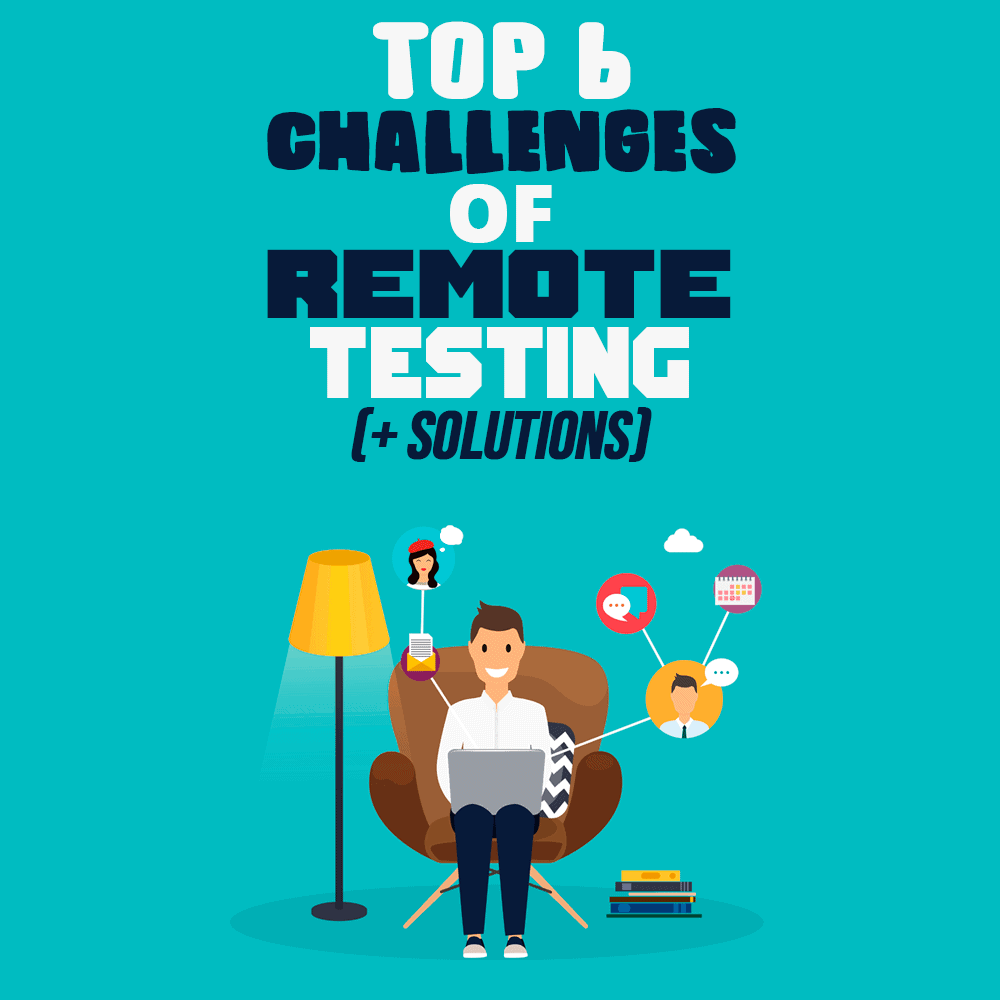 The year 2020 has been challenging for most of us. The Covid-19 shutdown has wreaked havoc on many businesses, both large or small. With lockdowns and social distancing prevailing worldwide, many companies have embraced work from home to survive in the current economic downturn.
Though some have succeeded in operating from home, it has proven quite challenging for most IT companies and testing teams.
Why?
Because IT companies and testing teams have to lay the groundwork for software development, and remote testing can be difficult. Location, synchronization restrictions, and reliance on physical devices, technology, and the internet makes it much more difficult for remote testing teams to conduct tasks and tackle software testing's real challenges.
It is not easy to replicate a professional atmosphere at home. Numerous barriers influence the team's productivity, directly affecting the quality of the end product and production costs.
Although remote testing provides versatility and independence to operate from home, agile teams and IT firms cannot neglect the most prominent remote testing challenges.
In this article I will share with you the most significant challenges of remote testing and offer you solutions that will allow you to lead your team effectively, ensuring your project runs smoothly. Let's get started!
Top 6 Challenges of Remote Testing
When working from home, teamwork and communication can suffer, as not every software tester is used to working remotely. Various challenges, such as loneliness and insecurity, can affect testers' productivity while working from home.
As a supervisor, your job is to find and minimize blockages. Below are the most significant challenges that software testers face while working remotely. Helping your team to address them will streamline the process and greatly enhance productivity.
Communication
Remote working is not a novel concept anymore; since COVID-19 started, most companies have switched to remote work. And one of the significant challenges they are facing is a lack of communication.
But why is that?
The answer is pretty simple: Many organizations, especially IT firms, still do not have a strategic communication system in place, affecting team collaboration and the whole workflow.
Employees do not have face-to-face access to their peers anymore, neither can they go on quick brainstorming sessions over coffee whenever they want. All these communication blocks are taking a toll on employee productivity.
Solution: Regular communication is the need of the hour. Therefore, leaders should ensure that all of their employees stay connected with one other. This can be done by conducting virtual standups, where managers and team leaders can share the organization's short-term and long-term goals with team members, ensuring that everyone is in sync. These meetings will also help everyone stay in touch.
Technical Glitches
One of the most significant challenges of remote work is the unexpected failure of necessary hardware, which will typically stop testing activities in their tracks.
It's incredibly irritating when a tester encounters a technical glitch and has to waste considerable time to get it resolved. This can hinder the workflow of the entire squad. For example, testers may run into problems with slow internet speed, software that doesn't function properly on their computers, etc. Such problems will likely delay work by a substantial amount of time.
Solution: Whenever you plan for software testing, test each tool a day prior. Ensure that all members involved in the testing activity have the right working tools such as voice recording, video recording, a microphone headset, third-party integration tools, and an updated version of recording software.
Delayed Product Delivery
Software testers are responsible for approving the product's general release as soon as they ensure that the application is bug-free and ready for release. But with remote testing, when testers are spread around various locations, coordinating and completing a task becomes more troublesome than usual, leading to a delay in release.
Solution: Establish priorities and objectives clearly. Implement agile methodologies to test your website at any stage of development with limited human interference. Selecting the right automation tool plays a crucial role in your entire test process. You can choose a cloud-based platform like LambdaTest that provides a complete ecosystem of testing your applications over 2000+ browser/OS combinations and lets you perform automation testing on Selenium Grid.
Not Defining the Work Properly
While working remotely, people must know what they are supposed to do at all times.  Otherwise, it leads to uncertainty, where they are unable to grasp what is expected of them, resulting in confusion among the workforce. This can also lead to conflict between team members, as lack of clarity on division of work may cause people to start blaming other team members.
Solution: Set objectives and what is expected from every team member clearly to avoid any confusion. Split larger goals into smaller tasks that are within time-frame and simple to accomplish. Ensure the team members' duties and responsibilities do not clash, and everyone is aware of what other team members are working on to avoid any work-related conflict later.
Lack of Feedback
We all know that any successful project relies on a common understanding between the teammates and the project leader. But while working remotely, it's tough to keep every team member on the same page. Sometimes, team members don't understand what is expected of them, and you need to provide them with detailed feedback. Lack of proper feedback can hinder their growth and affects the whole team's work.
Solution: Ensure that you give frequent and valuable feedback to every member of your team. This will not only help boost your team member's productivity, but it will also help you avoid any hiccups on the road to project completion.
Security and Privacy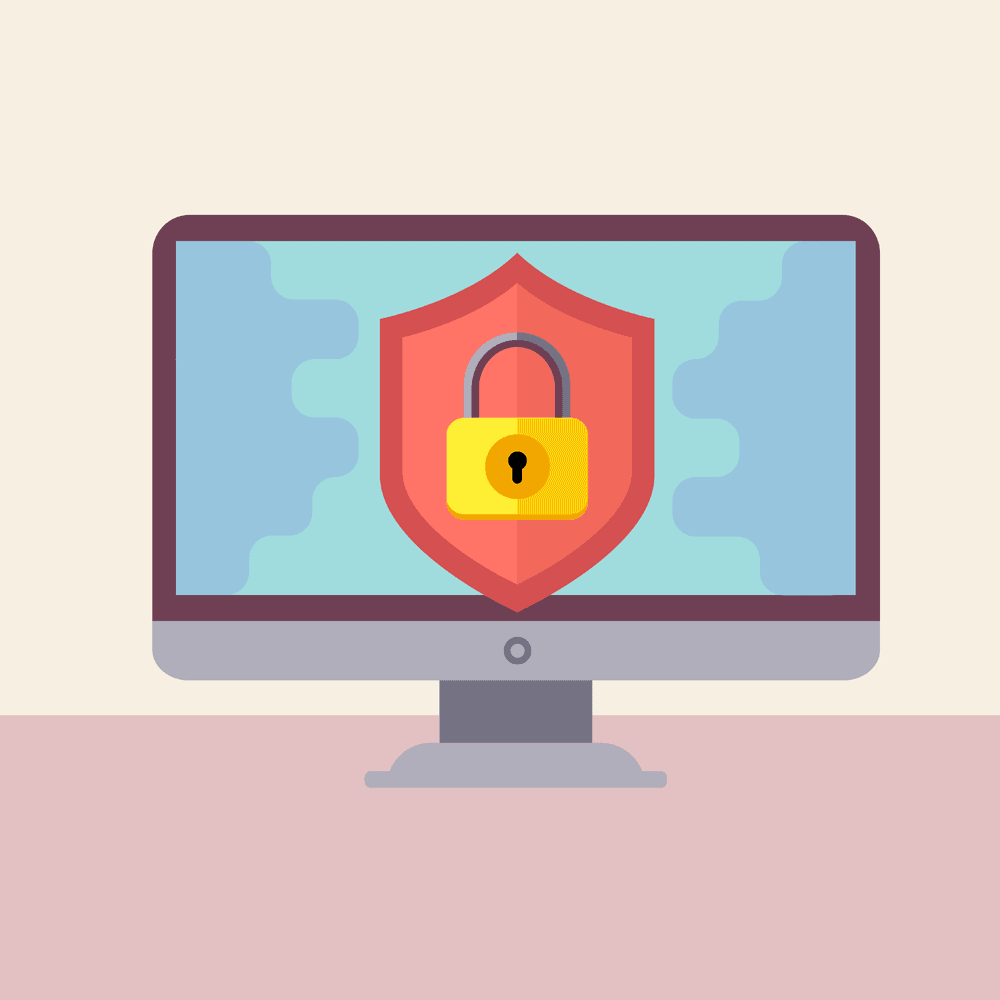 Ensuring an appropriate safety system is a worry of every remote testing team while the product is in the testing phase and is yet to be released. Companies need to make sure that every single employee complies with security standards while operating remotely. QA teams need to ensure that the tools and frameworks they are testing are authoritatively secure and that everything confidential until the product is released.
There is often an inherent risk of disclosing internal sources to competitors. For example, they could find out about your marketing campaigns, research data, brainstorming techniques, etc. Whenever the product is in the development process and is yet to be launched, secure communication is vital to provide regular product updates.
Solution: Don't use public networks. There is a significant chance that someone is spying on these networks. Develop awareness of security within your team and management. Use genuine software; don't install any unlicensed applications from unknown sources, since there is a high risk of malware. It's essential to ensure that your applications and antivirus software are up to date.
Remote Testing Requires Preparation
Remote testing has become standard in the COVID-19 era, and given the current situation, nobody knows how long it's going to continue. So, it's critical for every business to ensure that their remote testers are properly equipped and are not facing any of the remote testing challenges we covered above.
From lack of communication to technical glitches, and from not defining the work properly to security concerns, being able to identify issues—and implementing the proper solutions—can make the difference between delays and unhappy clients, and high productivity and success for you and your team. Being well-prepared is the first step!