10 Things to Take Into Consideration for iOS App Development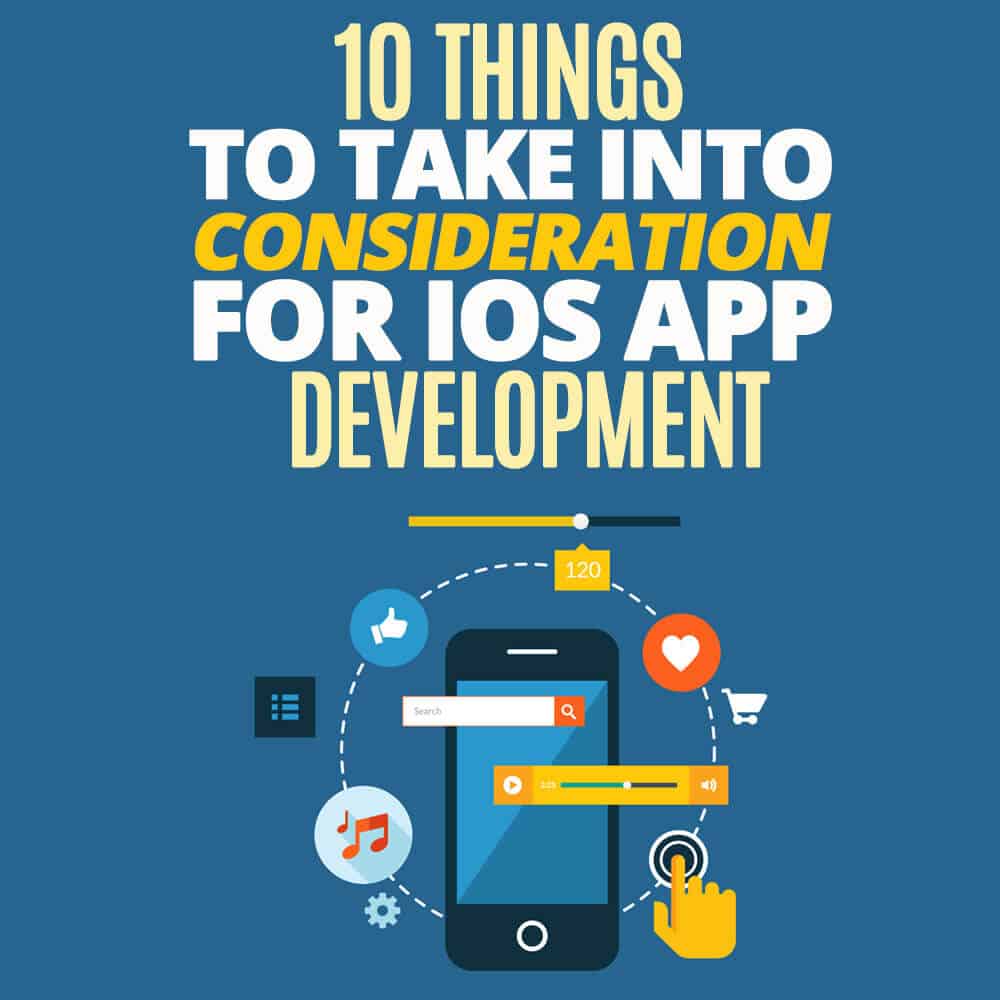 As new technologies hit the market every day, app developers have a variety of options for selecting the right platform. However, when it comes to choosing between Android and iOS for app development, the debate continues.
Deciding the platform also helps you determine your target audience. According to Appinventiv.com, Android rules with 83% of the global smartphone market, while iOS has more apps in the App Store.
Though there are more Android smartphones, it doesn't mean that Android always has the advantage. iOS is faster than Android, with smoother, nearly glitch-free apps. 
Moreover, using iOS devices has less of a learning curve because their functions are all similar, while Android devices vary greatly.
While these benefits of iOS are great, one of the best reasons to develop an iOS app is that iOS mobile applications earn higher revenue from the App Store when compared to Android apps, and you can use all the iOS apps conveniently in any Mac OS. 
When choosing between iOS app development and Android app development, it is vital to see which one will help you reach more users. 
After you see the benefits that iOS devices have over Android smartphones, you may want to go for iOS app development. But before you develop an iOS app, it is crucial to take 10 things into consideration.
Define the App's Purpose 
Before you start developing your app, you should make an outline of your purpose for the application. It can include creating a mobile strategy that will help you understand what the purpose of developing the app is, what needs it should meet, and more. 
Applications are built to meet the specific needs of the target audience. Therefore, it is crucial to define these needs before you start coding, as it will help you have a successful iPhone app development.
Furthermore, it is important to do thorough research into your competition. This will help you determine how your app can add more value to customers' experiences or how your app can perform better.
Defining the app's purpose is crucial for Android, and it's certainly one of the things you need to consider as an iOS developer.
Determine the Target Market 
Before you develop your iOS application, it is crucial to create marketing strategies for promoting your app on the market. This includes knowing what your target market is.
You can use methods like surveys and customer segmentation to decide who your target audience is and then create a profile of the average target user by determining things like where they live and how old they are. Additionally, you can also look at competitors' apps and see who their market is. 
All this will help you determine your target audience so that you can better market your app.
Have a Plan for the App Development
Planning should be the first step when creating something. Therefore, it should be the first step in app development. It's a good idea to start by making a list of things you should know before you start developing your application. You should include aspects such as:
Viability of your app idea and your target market
Technology required for developing the application
Details of user interfaces
Development criteria for bringing your app idea to reality
Security measures
Also, while most iOS apps are compatible with both iPhones and iPads, you should decide which device you would like your app to be optimized for, as this will affect your planning.
Your Coding Skills Are Significant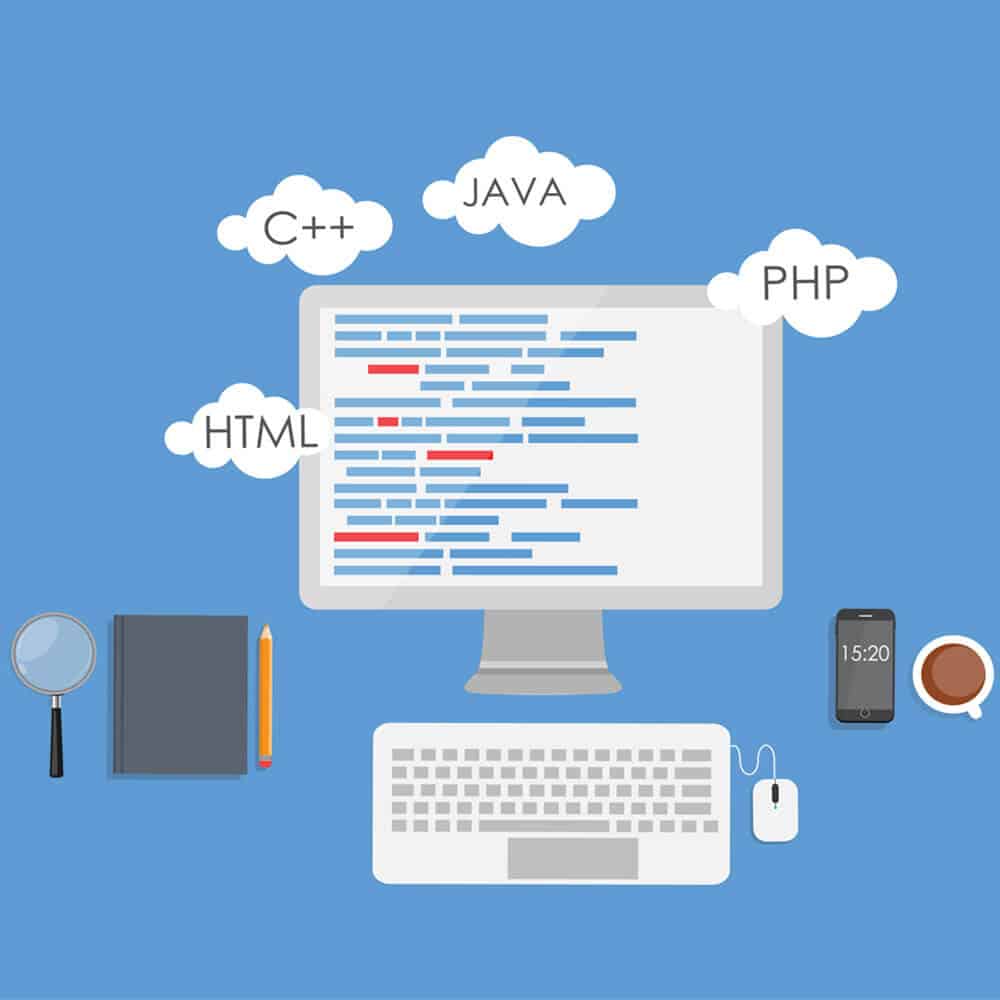 You will need to rely on your coding experience and skills as a developer to create your app. When it comes to iOS app development, iOS developers have to be perfect with their coding. 
However, iOS 8 and the Swift programming language that Apple released in 2014 have reduced the difficulty. For iOS, Swift has proved to be easy to understand and use. 
It enables iOS app developers to build apps for the iPhone and iPad with the help of a Mac program known as Xcode, a program often used by iOS app development companies. Xcode and the Swift programming language have made developing an iOS app faster and easier, but your skills as a developer will still determine how well your app turns out.
Pay Attention to Content Layout 
Apple is concerned with the content layout of the apps. The primary rule of content development is that the content should fit the screen properly so that users do not have to scroll left or right. The other three rules of Apple iOS design are depth, clarity, and deference.
Depth describes the sense of diving deeper as users to navigate through each screen, which can be done with effects like visual layers and smooth transitions.
Clarity includes making the content sufficiently bold so that users can read easily on any device and making sure that the elements of the interface highlight what's important.
Deference refers to the fluidity and intuitiveness that iOS apps must have. Moreover, the app should have a neat and simple design that does not compete for attention.
Another aspect that has to be considered while developing and designing is the font size and color. 
The size of fonts should be such that users do not have to frequently zoom to read the content. Additionally, fonts should not be light, as it can be challenging for users to read the content in bright environments.
Compatibility With Multiple iOS Versions 
A lot of iPhone users have not yet updated to the latest version of iOS. Therefore, developers need to create apps that are compatible with as many versions as possible, or else they risk losing users. 
If you do not develop applications that are compatible with all the versions, then users will not download them, or users will uninstall them immediately.
Add Social Network Integration
According to Appinventiv.com, mobile applications have to be functional, practical, inexpensive, and most of all, interactive. As an iOS developer, you can make your app more interactive by adding social network integration. This helps build a connection with customers that ultimately results in more interactions and greater visibility for the app.
Adding social network integration can also give you information about your users, like where they come from, which can help you target them better.
Keep Battery Usage in Mind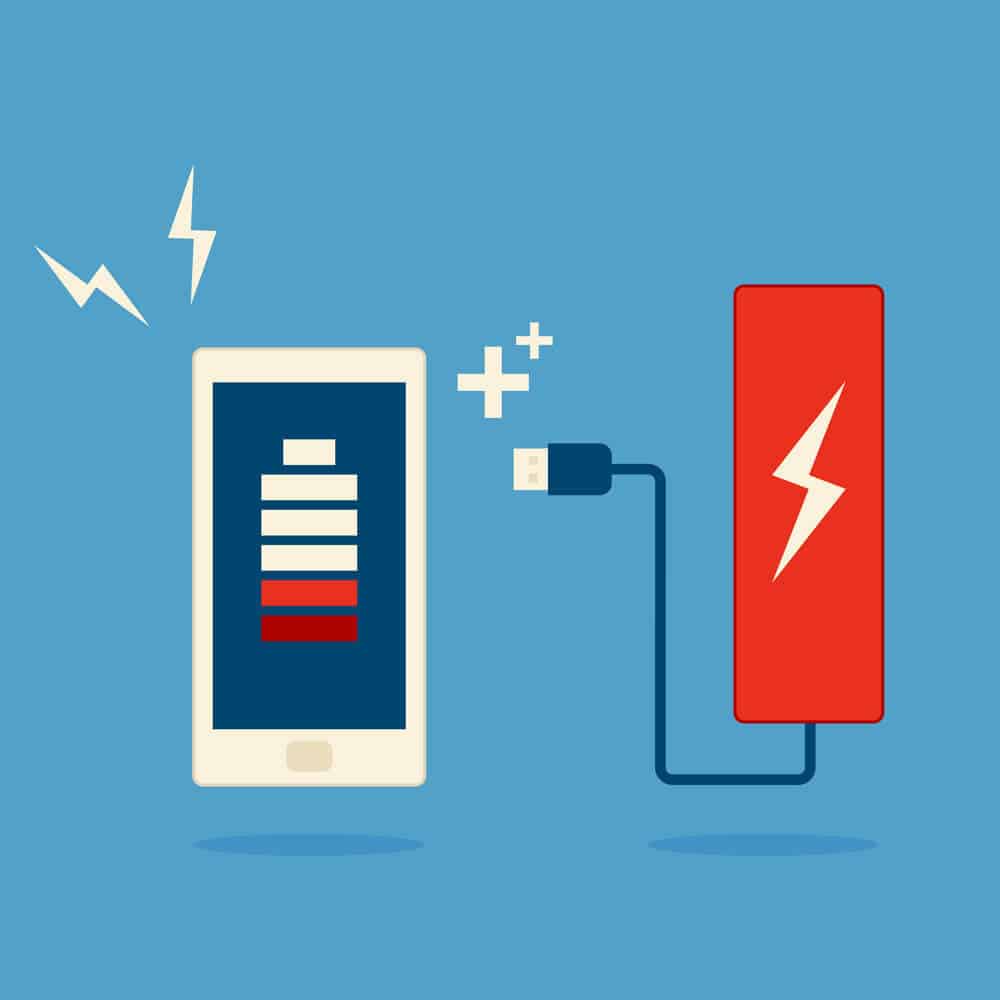 The battery is one of the most significant parts of a mobile device, in this case, an iPhone. The longer the battery lasts, the better, so you want to make sure that your app isn't too much of a battery drain.
To do this, you could make sure that your app doesn't constantly run in the background, doesn't deliver location coordinates that are more accurate than they need to be, and isn't always searching for updates.
It is crucial to test the app, including the battery usage, before you launch it to ensure that users won't be put off by how much battery power it uses. 
Manage Your Traffic
Building a functional, interesting mobile app will definitely direct quality traffic to you. Therefore, you need to have an approach to responding to varying levels of traffic. 
Your responsibility is to make sure that your app will not crash regardless of any sales or rises in demand that may be happening. 
iOS Is Special, and so Should Be Your Approach
If you are looking to develop an iPhone app as a beginner, then the tips we discussed above will help you achieve your goals.
With the increasing use and emergence of different versions of iPhone, more and more iPhone apps are hitting the market. As a result, the demand for iOS developers is on the rise. Therefore, it is crucial to stay up to date when it comes to iOS app development.
In the initial phase, you might find it difficult to achieve the points I've mentioned while developing iOS applications. But, once you start considering them to be an integral part of your development practices, it becomes easy for you to build secure and scalable iOS app within a short development lifecycle.