Keep Them Clicking: Developing for Long Term IoT Users
Thomas Friedman, award-winning author of The World Is Flat, 3.0, has insight on companies developing apps on the forefront of the Internet of Things (IoT).
In his latest book, Thank You for Being Late: An Optimist's Guide to Thriving in the Age of Accelerations, he describes how, while touring a General Electric facility, he witnessed engines and other equipment getting outfitted with sensors that "constantly measure and broadcast every aspect of performance." Once collected, this data traveled through an app to the manufacturer or owner for later analysis.
The Internet of Things is the connection of everyday objects to the internet. This integration of the internet into products that traditionally were not connected digitally has led to many opportunities to collect data and insights, provide customer support, and anticipate customer needs.
Friedman is amazed how, using the broadcasted data, a company's algorithm can diagnose imminent repair issues before work-halting, money-wasting breakdowns occur. This automation helps companies allocate resources and equipment faster, more accurately, and without salaried labor.
Friedman concludes that the IoT will fuel incredible productivity increases that rival those that occurred at the start of the computer era.
So, what's not to like?
IoT apps are relative newcomers to the app industry. Unfortunately, apps in general have gotten a bad rap over the past few years. For IoT apps to succeed, companies must develop IoT apps that users will find helpful and continue using over time. For this to happen, IoT apps need to avoid the pitfalls of apps in general.
After the website rush of the early 2000s and the Facebook page rush of 2007 came the app rush of the late aughts. Today there are roughly 2.2 million apps in Apple's app store alone (vs. around 4.74 billion web pages), including those from companies like Mercedes Benz, Ikea, and the Hong Kong Observatory.
Unfortunately, these three establishments (and many more) have received some less than friendly branded app reviews.
Over a half a decade after the surge of app development, Ilyse Liffreing, a platforms reporter at Campaign US, explained that "examples of useless apps are everywhere." And it's not just wasted money we're talking about here (app development can run from $100,000 to $500,000).
An HP survey of 3,011 participants revealed that nearly 70% of study participants had lower opinions of the brand because of what they considered annoying issues (like battery use, slow performance, frequent crashes, and heavy data usage) with the app.
A poorly designed app that doesn't address and solve significant audience issues like those mentioned in the study risks a loss of goodwill and respect from the user. We all know how that translates: lost dollars.
The abandonment rate of the average app is a sign of just how much trouble the app field is in.
Across all industries, the average mobile app retention rate after first use is 23 percent. That means 77 percent of acquired app users never revisit the app after its initial use.
Just as audience building was the holy grail for social media and email marketing, app developers worked doggedly to acquire app users. What they didn't work so hard on was delivering a user experience robust enough to keep them.
Part of the problem lies in the fact that — as with websites and Facebook pages — companies that rushed to app development committed two serious sins:
Their apps pushed their products and companies rather than acting as a useful tool solving a user problem.
Their apps were of poor quality.
Racing to beat their competitors to the app world, brands were willing to put any app out there.
Similarly, in the early stages of website design, companies filled their sites with poor quality content just to get something up quickly. Both Google and consumers quickly taught these brands the folly of their ways through penalties and low conversion rates, as users were less likely to visit poor quality websites more than once.
The Internet of Things App Advantage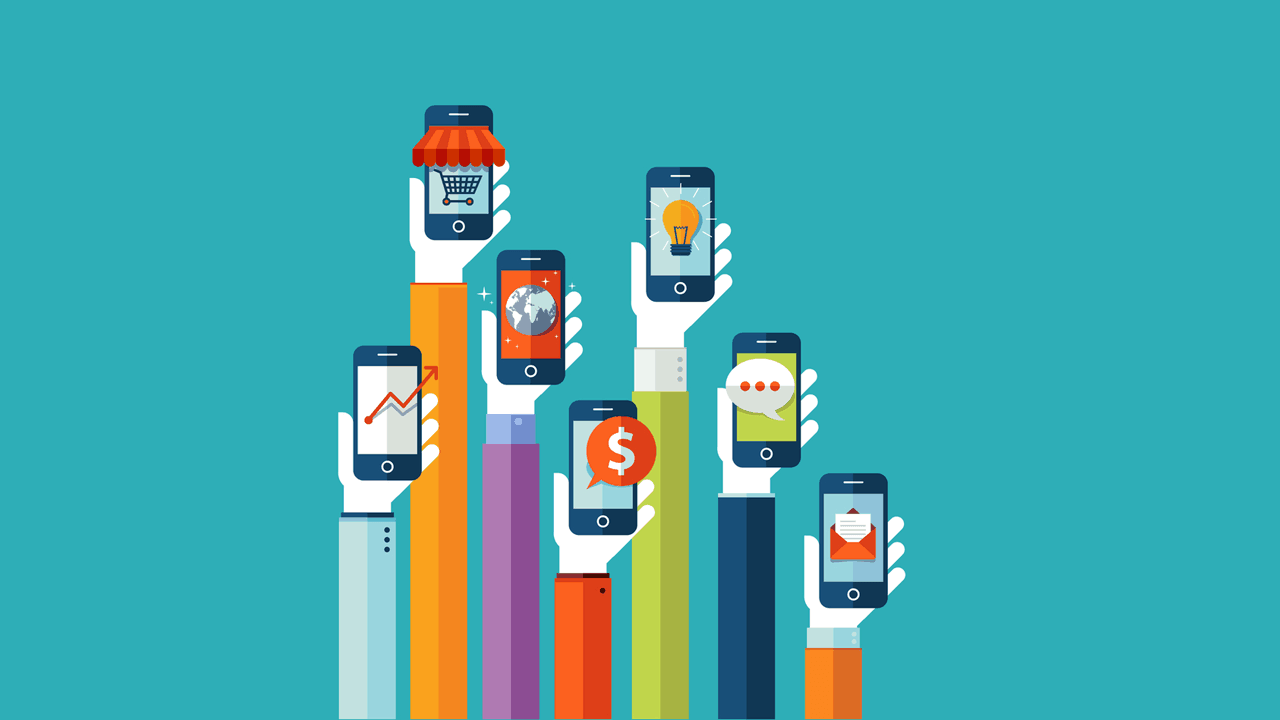 IoT apps have some inherent advantages over the typical app just looking to get in front of consumers. Because IoT apps are connected to a physical product, those who buy the product are likely to download the corresponding app. The physicality of the product can also help with reminding users to use the app or engage with the product.
Because of this, IoT apps are slightly different from other apps in the sense that they must act as an interface between an internet connected everyday object and your technology.
Because of this, IoT apps have to function on multiple levels: they have to integrate properly with the physical everyday product and pull in data and information from this product, and then they also have to work within the operating system on your phone, computer or tablet and provide a seamless experience that uses this data.
Consider my client, HOIST Fitness. You've most likely seen the name on workout equipment in your local gym, a hotel, or corporate workout room. Equipped with sensors that track important statistics from each ride, HOIST Fitness Series bikes become more than just workout equipment.
We developed an app that connects to the exercise bikes via Bluetooth and presents individual workout and historical data as interactive graphs, giving fitness-minded users the personal feedback that they crave. Imagine the competitive advantages enjoyed by gyms that have the capability to track each user's workout data, personal records, calories burned, speed, and more.
The advantage of having an app that connects to a physical object and provides unique insight that the object couldn't provide itself extends the usefulness of the machine and consequently brings a whole new experience to the user trying to improve his or her performance. The IoT app increases user efficiencies and enhances experience in concrete, measurable ways.
Because an IoT app is meant to benefit the user, it's important to design apps with user needs at the center.
The Key to App Retention: Making Your IoT App Indispensable to Users
IoT apps tend to acquire users rather easily — if you buy an IoT device, you are more likely to download the app, after all — but IoT apps still have to focus on keeping their users engaged.
These tactics have proven to solidify long term app retention for both IoT and other apps:
Value-Focused App Introduction: It takes 66 days for any human to create a new habit. Getting your core value proposition on the first screen of the app and then repeating it sparks a desire in the user that drives them to return to the site. App user retention rates can increase with compelling messaging and onboarding.
 
A good example of this is Google's Inbox app, which uses an in depth onboarding sequence to encourage its users to change the way they handle their email.
 

 
Keep in mind, too, that users tend to interact with apps while on the go. Limit requests for information from them and use images to convey information more than text.

 

Push Notifications – For a few years, app marketers were abuzz about sending a message right to a user's screen via "push notifications." Recipients can't miss the message, though they may not like it: over half of app users report feeling annoyed when they see a push notification.
 
Achieving success with push notifications hinges on creating highly personalized messaging and not sending them too often. To compare to other digital marketing tactics, consider that consumers get annoyed by display ads and pop-ups because these forms of marketing interrupt the user's goal or experience.
 
Consumers think of email marketing differently, on the other hand, because if they have opted in, they expect to see messages from their favorite brands in their inbox. When someone goes to their phone with the aim of answering an important text, a push notification can distract them.
 
Using the latest push technologies like Rich Push (notices with images or video) or Geo Push (which sends to users in specific locations, even when the app isn't open) could help to personalize push notifications —  but use these sparingly.
 
Push notifications can reactivate dormant users, but only when done properly; push notifications need to be relevant and not too frequent for users to not be turned off by them.

 

Leverage Personalization: App developers can personalize messaging by synergizing data and machine learning algorithms to come up with in-app messages based on recently viewed content, favorite products, recent conversions, and location. For example, in-app messages can use previous use patterns to deliver a seamless and uninterrupted experience for users, or turn users towards a piece of content that is similar to one they consumed earlier.
 
An example of this is Airbnb's app, which shows users travel recommendations based on where they are currently located. Focusing on where people are currently located is useful for those who are traveling, or even those who are considering traveling. Airbnb also added a section called "Just for the weekend" that features travel plans close enough to the user that they can travel for a quick weekend trip.
 


 

Use In-App Messaging: There's just something irresistible about seeing that unread message notification, whether it's on Facebook, in your email inbox, or within an app. Consumers have been trained to expect messages to address them personally.
 
One study from Localytics revealed that an in-app message feature can increase retention by up to 350 percent. Apps like LinkedIn and RunKeeper message users about new features and make the benefits clear at a glance. LinkedIn stresses time-saving and RunKeeper showcases the potential to find new running groups easily.

 

Actively Re-engage Lapsed Users: Many users forget they've downloaded apps, but if they downloaded it, they likely saw some use for it. Businesses owners can reconnect with lapsed users via social media or email to remind them of that value. Leveraging collected data on each user's behaviors, purchases, and preferences will increase the odds your message will resonate.
 
ThredUP, a used clothing e-commerce site, uses targeted push notifications to re-engage users; built around previous search terms and purchase history, ThredUP sends their customers personalized notifications of new clothing in stock that fits previous activity, increasing the chances of re-engaging a user.
 


 

Fine Tune Campaigns with A/B Testing: It's the old "if you can't measure it, you can't improve it" approach that underlies every marketing tactic ever created. Isolate the messages that connect with your target audience and drive their engagement and then use those messages to communicate with your users.
 
A first step is to test your calls to action to see which fosters the most conversion. Use the results of your A/B tests to further target your messaging and then keep refining your campaigns.

 

Integrate App Marketing with Overall Marketing: A marketing strategy is best when all tactics work together.
 
The popularity of social media should motivate marketers to add this dimension wherever possible.  
A good example is companies that have social share buttons within their apps, which encourages users to share their use of the company's app and can help to build a personal community around it.
 
You can also announce your app on your social channels as well as promote it in a blog post and on your website. Make sure all colors and styles are consistent among all channels in order to maintain the strength of your brand.

 

Collect and Leverage Engagement Data: Use a mobile engagement platform to collect data that measures how well you're retaining users. With the right data, marketers can fine-tune messages, calls-to-action, and overall strategy. The data can tell you which messages are appealing and which fall flat, as well as what the consumer is really interested in. With consumer interest fine-tuned, retention will improve.
Machines Aren't Taking Over the World
Pundits, including Friedman, predict that companies putting IoT technology to work for them stand to increase sales and diminish costs. The predicted up-front costs of manufacturing smart devices will get recouped over years of increased efficiencies and equipment damage avoidance, and will especially be profitable if companies can retain users over time.
While the IoT sparks visions of objects taking over the world, Friedman clearly states in Thank You For Being Late that machines only perform such incredible feats when combined with human counterparts. He also argues that people can and will adapt to the new era where people are not only connected to each other infinitely but to machines as well.
Consider that sensor-enabled micro cameras are already traveling down patients' throats into their digestive systems via capsule, clicking photos for the whole 20 compressed feet of their large and small intestines.
Sensors can also detect a customer's buying preferences while in a store and send push notices with discounts on those very items. Billboards in Japan read pedestrians' faces and adjust their messages based on perceived age and affluence — instantly. Talk about personalization!

Advances in wireless networking and the increased standardization of communications protocols (remember Apple, Google, Microsoft, and other internet kings will have to talk to each other seamlessly) will help marketers collect data from sensors in real-time from any location. Using this data will make IoT apps even more competitive, if the data is used properly.
The Future of Apps
Apps are here to stay, but if you only focus on getting more users for your app, you're missing out on a critical way to be a part of the Internet of Things.
Companies that understand the importance of not only acquiring app users but continuing to improve their experiences through consistent retention strategies stand to win the competitive edge. Follow the eight steps outlined above while developing IoT apps, and keep long term users in mind.