The Importance of an Online Portfolio for Programmers (and How To Make One)
Have you been told by companies where you applied to submit a portfolio? Or have you simply seen your peers do it and often wondered what it is all about?
First things first—let us quickly define exactly what an online portfolio is.
An online or digital portfolio can be understood simply as a personalized website or presentation that you create to showcase your work in your field of choice. It is a webpage dedicated to displaying your endeavors, be they your dance performances, your paintings, the music you create, the assignments you've successfully completed as a graphic designer or an architect, or even as a web developer or programmer.
And now, to further answer the question of whether you too need a portfolio—yes!
Programmers and web developers especially need to have an online portfolio ready for future employers or potential clients to see. Even if your work doesn't really fall under the "creative" category, you can still build a portfolio and draw benefits from it in a similar manner.
There may not be pictures and videos that you could share, but there can be a whole plethora of other material that you can display on your portfolio website. This includes links and photos of websites and applications you've created or assisted on, case studies on the various projects you've undertaken, research reports, presentations, certifications, etc.
In this post, I'll show you why an e-portfolio is important, what it can do for you professionally, and how you can start the process of setting one up today.
Why Do Programmers Need a Portfolio Website?
In traditional terms, a portfolio used to be a file folder with documents, printed snapshots, and relevant data in textual form. However, it has taken on a brand-new look in the form of a portfolio website, or a digital collection of your work and accomplishments that you wish to showcase.
Out of the several benefits that can be derived from this change, the following are the ones that really make you appreciate this transformation and shine light on the true importance of an online portfolio for programmers.
Portability
Not having to carry a heavy binder of all your past works every time you need to show it to a potential employer is a huge benefit. All you need is a website that can be accessed from anywhere, so no matter where you are, you can always pull up your portfolio and showcase your skills.
Remember that accidental meeting you had with a potential client, where all you could do was talk about your work and give your card? If you had a portfolio website, you could have shown her your work instead, and that gives you a much greater chance of being hired.
Accessibility
Not unlike the portability feature, the advantage that comes with a digital portfolio being easily accessible also presents a golden opportunity that you should not miss out on. The fact that a website can be viewed from anywhere in the world and by multiple people at the same time means that your work is making rounds around the globe.
This also increases the chances of you being contacted for your expertise by far more people than you would have if you stuck with the hard copy files.
Inspection-Ready
An online profile is always ready to be viewed by its audiences, while a physical portfolio might need some work every time you wish to show it to someone. At any point, needing to share it with a potential customer and not having it in the presentable form can have an adverse effect on the image you have created, and it can even cost you the job.
However, that problem doesn't exist when it comes to an online portfolio, as it is always in the same condition, and if needed, changes can be made quickly, be it font, style, alignment, theme and design, or even adding or removing an assignment.
Simple Describability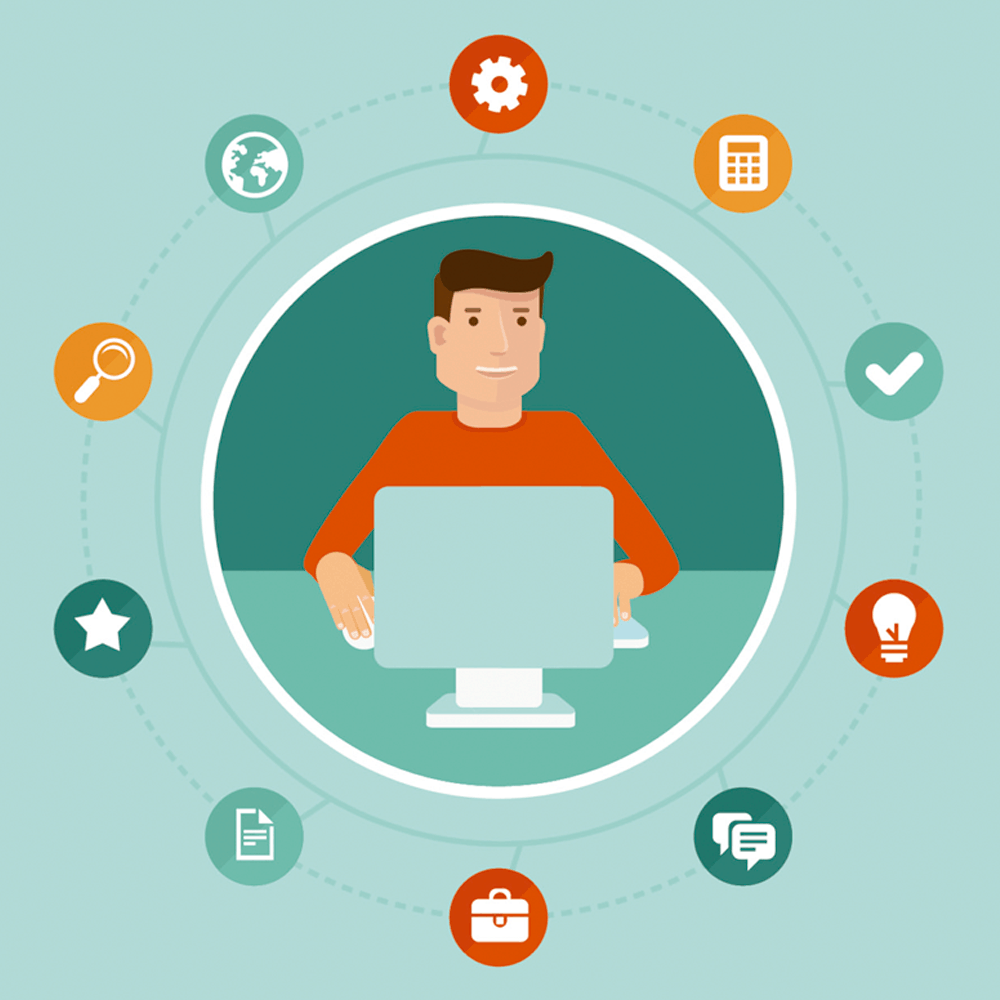 In a conventional dossier, all you can include are the pictures, data in textual form, and, at best, some old-school USB stick containing a video or links to your work. You would then have to attempt to explain the same when you're questioned or when the viewer is in front of you and perusing the same.
But as we've already established, face-to-face meetings are not always possible. Thus, to ensure that your future employers or customers know exactly what you've done to achieve the displayed results, using an online portfolio is a good option.
Therein, you can add your notes, comments, work process, and other necessary tidbits right alongside the snaps and screengrabs of the piece you're showcasing. This helps your potential clientele understand your work, as well as your expertise in the matter, better.
Integration Across Applications
As soon as one becomes an online entity or creates a web-based persona, it becomes easy for them to use it through a variety of platforms. When you make an online portfolio, you can painlessly integrate it across multiple apps and websites like LinkedIn, Behance, GitHub, and so on. This helps create a better circulation of your profile in your professional circle as well as amongst potential employers.
Easy Sharing Options
When it comes to an online portfolio, sharing is easy! After all, the only thing you need to do is share the URL to your portfolio, and that can be easily passed on to anyone and everyone who is or might be interested in using your services. You can share this link through several platforms like Facebook, Instagram, LinkedIn, WhatsApp, Snapchat, etc. based on the kind of content you create.
For a programming portfolio, it is more beneficial to make it available on Behance and GitHub. These are some platforms that are used to not just showcase your projects but even to work together from different remote locations. Popular among developers, programmers, and designers alike, they provide a space to display your ideas to audiences across the ocean and get the well-deserved recognition for the same.
Skill Presentation
Airing the skills you've gained and accumulated over the years of working for all your target audiences to see and admire is easier said than done. A traditional resume can only take you so far by "mentioning" your skill set, but the true exposure to them is received through a portfolio where you can accurately show the talent, ability, and competence that your CV talks about.
And so, having seen all the benefits, you surely now wonder how to create your own online portfolio. Worry not, I'm here to show you!
How To Create an Online Portfolio?
The simplest way to create an online portfolio is to use a website builder. You can start with a template you like and then customize it to fit your taste and goals. Some of the best website builders available are Wix, Squarespace, and Weebly, and they all offer great templates to start from.
Wondering what to include though? Don't worry, I have some pointers to guide you through the complexity of this decision.
Bio Section
This entails an outline about who you are, what you enjoy doing, what you enjoy about programming, your motivation behind entering the field, and so on. You may also add in details about your schooling or a brief description of what life experiences propelled you toward the field.
Contextual Information
Putting up pictures and videos is all well and done, but for what project was the particular coding undertaken? What was the requirement of the assignment, and what did you do to accommodate it? This is the context that needs to go in with those links and screenshots to endow your viewers with a better understanding of your work.
Personal Projects
The pieces you created while working on payroll are of course going to be a part of this online portfolio, but make sure you also include the projects you completed on a personal level as a freelancer or even as a favor to a friend. This shows your openness to work on a wider range of ideas than those being shared in the potential company.
Relevant Social Media Profiles
Social Media includes not just your Facebook and Instagram profile but also the links to your LinkedIn page, Behance and GitHub accounts, etc., as these are the professional platforms where your creativity is being showcased.
Downloadable Resume
It may not be possible or feasible for an employer to get online every time they need information about you. To make this easier on them, you can provide a downloadable resume on the site that ensures that even at a later date, they can get in touch with you through the details on the same.
Build Your Online Portfolio Today!
Creating your portfolio through large paper binders has been a norm for way too long now, and with the changing times, switching up our methods is exactly what we need. An e-portfolio is the way to go with its various benefits of accessibility, portability, and simple describability discussed at length above.
Now, a website dedicated to showcasing your skills and your previous work experience sounds great, doesn't it? Then go ahead and start building one following the advice I offered you in this post. This way, you can make an attractive, useful online portfolio.
In the end, what matters is having a portfolio that can blow the competition out of the market and help you grab opportunities that you previously couldn't reach. So go ahead and get that online portfolio ready for that upcoming potential clientele today.