Calling all Developers who want to destroy the FAANG interview...
USE MY "SECRET WEAPON" TO ACE THE TECHNICAL INTERVIEW AND EARN A HIGHER SALARY… WITHOUT STUDYING 8 TO 10 HOURS A DAY — STUCK IN TUTORIAL HELL
Find out how thousands of developers land FAANG positions with high starting salaries —
by adopting the "Developer's Psyche"
Frustrated with the interview process?
Then keep reading...

Dear fellow (or soon to be) Software Developer,
I know what it's like to go through the FAANG interview process... 
It's frustrating, time consuming and a pain to deal with. Honestly I rather spend my time doing anything else. 
But unfortunately it's a necessary evil for our industry. 
To work at the best companies…
To get the best salaries…
To play with interesting projects no one has seen before…
To land a developer job with a decent salary… You have to go through interview Hell

You must suffer through multiple rounds of tedious questions.

Ridiculous tests — with puzzles designed to trick you.

And worst of all… talk to people you don't want to.

(Like those weird HR people)

This is even worse when you're brand new to the industry...

You'll have no idea what to expect...

You have no idea what to study…

You have no idea what to say at these interviews...

And there's so much uncertainty with the process itself.

(Sending out hundreds of resumes is a nightmare to even think about...)

And whoever came up with whiteboard interviews deserve a special place in Hell.

So trust me when I say, I know your pain... 
But here's the good news…
There's an easier way to crush these interviews

I noticed how hard the process can be for many new (and old) developers. And I witnessed first hand — how the process is designed to chew you up and spit you out.

So I created a quick Toolkit to help you get past the hardest parts of the interview...

I'm going to show you it in a moment but first let me introduce myself...
I'm John Sonmez, the CEO of Simple Programmer.

I created my blog to help fellow developers earn more and increase their overall quality of life.

Which led me to create many books, courses, talks, and interviews over the past decade. The blog alone — has generated over 2.1 million in sales.

Not saying this to brag...

Just giving you some reasons to trust my word.

Anyways, I've been in the software development industry for over 15 years. And I've gone from earning a decent salary to getting paid over 300/hour just to write code.

Now I teach people like you — how to do the same. But hopefully faster and easier... 
So let me tell you why I believe this Toolkit needs to exist...

You see — I saw a common theme with my coaching students. They all wanted to land a prestigious job at the top FAANG companies...

Like Facebook, Apple, Amazon, Netflix, Google etc.

Unfortunately they would apply only to get rejected over and over again.

So I examined their applications, performed mock interviews and quizzed them on their skills...
And I found a big problem for most of these developers… They didn't have what I call the "Developer Psyche"

Sure they can memorize code and read back interview scripts. Which can work for lower level positions.

(Who only needs code monkeys to punch keys and do QA all day...)

But for high end positions at FAANG…

It wasn't good enough.

If you think memorizing basic functions is all you need to work at these companies… you're in for a big surprise.

In order to land and KEEP these jobs…

(And not be kicked out after a few weeks — like an imposter)

You have to have the "Developer Psyche." You have to think like a high end developer. You have to solve problems like a pro developer.

And you have to program like a machine.

But here's the catch-22…

But how can you think like a pro when you've never been one before right?

This is exactly why this toolkit exists… I'll show you how to solve problems like a pro... 
You'll reprogram your mind to think like a high end professional

You'll adopt the same thought patterns...

So you'll have a much easier and faster time solving problems. You'll have no trouble passing the interview process.

And best of all… you'll have the ability to keep the job after landing it.

You'll think like a pro and become a pro first.

And you'll Set yourself apart from any other developer applying for the same position.
This is my secret weapon...

But don't just take my word for it…

My techniques and strategies have helped thousands of developers already... 
Here's Some Amazing Results from My Followers and Students

"After 1.5 years my salary doubled and I got promoted to Tech Lead."
Patrik
After reading your Developer Life Manual book and daily emails, I have started to look for what my company needs the most.

Looked like it was devops/infrastructure, and also no developers wanted to touch that, hiring was also next to impossible. So I moved from developer to DevOps, after 1,5 years my salary doubled (two raises, one around +30%, second +50%) and I got promoted to Tech Lead. I guess it was worth it. Second raise required that I told my boss I'm going to job interviews (over confident). Staying at my old developer position none of this would have happened.
"This job is almost double my current yearly take, and it cuts out all the overtime"
John E
I just accepted a position as a full time developer / database admin. You can read back through this thread to see our exchanges over a year and a half ago. This job is almost double my current yearly take, and it cuts out all the overtime I had to work at my previous job.

Anyway, it was your book that helped jump start the push to get into development. 
"I can say that it's the most valuable advice I have received about how to boost my career."
JOSE N. - Android Developer
I've been following John Sonmez for some years through his blog and social networks because he is an experienced developer with great expertise and knowledge in a vast set of topics that I'm interested in. I saw his own brand growing and John becoming more and more relevant

After some days reading (and watching) his material I can say that it's the most valuable advice I have received about how to boost my career. It really opened my eyes.

Now I know exactly what I was doing wrong. Not only had it helped me to reveal my mistakes down in black and white, but also showed me dos and don'ts and traced a clear roadmap to gain visibility and to improve my value as a professional.
Ace the interview, land the FAANG job and become a pro developer
"I learned so much from John's online courses, I knew it would be very valuable for me."
Marcelo B.
What do you need to achieve success as a developer?! Well, it really depends on your concept of success... no matter what it is, John has good advice for you to get there!

I learned so much from John's online courses, I knew it would be very valuable for me. He has advice on everything, he is funny and you will be shocked by how much more you could be doing for your career!
"I push hard for hires that view his material on Pluralsight, read his books or know of Simple Programmer."
Anthony C.
John is awesome. The advice he provides is useful and definitely touches on things our dev teams look for when recruiting. John will offer advice on attitude and more importantly make you a charismatic professional. I ask people who they read and I push hard for hires that view his material on Pluralsight, read his books or know of simple programmer. John's methodologies and approaches helped me personally over the years.
"I doubled my salary and getting to work remotely whenever I wish"
Vasileios V.
 What are the results I hear you ask? The obvious ones are:
- Doubling my salary
- Getting to work remotely whenever I wish
- Being a better parent
- Becoming better at handling money managing time better
Once again, thanks for sharing your views with the rest of the world. It might seem very little but sometimes that's more than enough.
Truly a better way to ace the FAANG interview without all the frustration...
what's inside the Toolkit: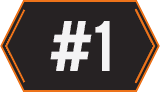 software developer interview crash course
Breeze through technical and personality questions with confidence, because you know you're *prepared*. Includes an 8-part video course on preparing for your interview and how to answer "personality" questions that trip many developers up. And an 8-part video course on solving "whiteboard coding" algorithm questions. Plus a list of common interview prep questions—run through these and you won't be caught flat-footed.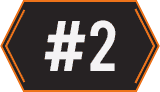 the software developer's job hunt action plan
Use this when you need to land a new job or consulting gig FAST. The step-by-step checklist guides you through every step in the process, from deciding what types of jobs to pursue, to creating a custom job-search plan, to following up after the interviews. The job hunt tracker tool will help you with the day-to-day execution of your plan—and help you "debug" your process and land more interviews and offers. And if you're struggling to break into programming, you'll see how to prove your skills so that "no experience" doesn't mean "no hire."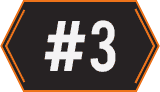 style 101 for software developers
How to dress so that you stand out and earn respect as a serious professional. "Rules to dress by" and a software developer wardrobe checklist, compiled by my own personal image consultant.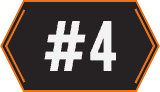 65 must - read books for coders
Master the essentials of software development and become more productive with this hand-curated reading list for professional developers.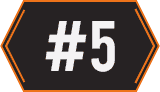 software developer
skills assessment
Spot gaps in your technical knowledge and become a more competent, confident developer. Includes assessment tool plus instructional video.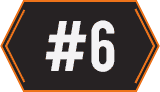 salary negotiation
for software developers
Earn what your skills are worth and avoid costly negotiating mistakes with these clear, easy-to-follow strategies and scripts. Estimate the impact of salary increases over the span of your career. Compare multiple competing offers and make the best choice with the job offer evaluation calculator.
So how does this Toolkit work for you?  

It's very simple…. First I want you to go through the crash course.

Even if it's only one module a day.

I'm going to give you everything you need to make the interview process your "B word."

Then I want you to do something very important…

Apply what I show you. Actually, do it. And you'll be surprised at the results. It works for others and it can work for you.

But if you're not going to put any of this into practice...

Don't bother. Find someone else who has a "magic fix."

(Hint: There isn't a magic bullet. But there are easier and faster ways to achieve results)

I'll break everything down — so you can easily understand what employers actually want.

The modules will show you the writing on the wall. You'll know exactly how to study and what to study. So you can cut the time needed... 
It's a shortcut so you don't have to spend months going from one YouTube tutorial to another...

And use the Job Hunt action plan and assessment to make the job search simpler.

Also an easy way to think like a pro is to literally read what they read. You'll absorb their foundations this way. So use the bonus like the must read books to supplement your knowledge.

Within a few months and maybe even weeks…

You'll gain the Developer Psyche and have the ability to land the FAANG position without many problems... 
Here's why most developers fail their FAANG interviews and ruin their chance to get paid what they're worth...

I can think of more but I know you get the point…

So don't fall into the same trap most developers make. Make the smart choice...

Imagine what life can be after you land a FAANG position…

Having Google, Facebook or Apple on your resume for life.

Every company will look at it and at least give you a shot. You'll be able to land any position you want.

No hiring manager is stupid enough to pass you by.

You'll also make connections with A-players in the industry. Imagine what this could do for your professional and personal social circle.

You'll be in the club.

Part of the best of the best.

(I bet your mom will be so proud)

But best of all… you'll be self-sufficient. Salaries at these companies go pretty high. 75 to 100k is the norm. Imagine what you can do with 200k or 300k a year... 
Invest in yourself and do what thousands of other successful developers have already done

Wouldn't your life look a lot different than it is now?

Think of the impact you can make when you don't have to worry about bills. Or whether your kids can afford lunch or not.

And you can even do what I did… invest in properties and businesses.

Then retire at a young age...

It's possible.

But if you're still skeptical… don't worry...
It Comes With A 180-Day Money Back Guarantee
I know you're going to love the Toolkit. You'll have the exact framework on how to pass the interview and way more...

You'll be one step closer to higher salaries, better projects and a fulfilled software development career...

No joke. No hype.

And I know the Toolkit will make you a better software developer. If it doesn't — I'll give your full investment back.

I'm confident in my products and the value they bring. And I believe it can work for you — like it has for thousands of other developers...

Which is why you have a full 180 days to try it out risk free.

A pretty good deal if you ask me...

So if you have any questions or need any help at all… Please send us an email — so my team will get back to you right away.

Contact Email: support@simpleprogrammer(.)com
Today I want to make it affordable for even new developers. If you apply what's inside — I know you'll come out ahead.

You won't have to spend $30,000 for a CS degree.

Or $15,000 for a Bootcamp.

Or coaching for $5000

And I know similar products can cost around $499.

You won't spend anywhere near those amounts. Because I want to offer you the entire Toolkit for less...

This includes the Interview Crash Course (valued at: $199) + the Job Hunt Action Plan (valued at: $49). And all the bonuses worth $175 for only $175
Get the Accelerate Your Career Digital Toolkit today:  

Total Value of: $423
Yours Today for
Only: $175
Imagine taking the interview feeling 100% confident in yourself...  

No matter what problem comes up… you know how to handle it.

Imagine talking to the hiring manager knowing exactly what their playbook is going to be. Then you counter with a high offer and they just say "yes."

Imagine starting the job knowing — you already think and program like a pro. And not having to worry if your team thinks you're an imposter or not.

Once again… it's all possible.

But you have to take the next step...


Now you have two choices to make...

Option A: 
you close this window and go back to what you were doing before...

Nothing changes and life stays the same...

Maybe go back to a tutorial on YouTube. And to be fair… you can jump from one video to another...

And slowly grind playlists. And maybe in 6 to 12 months — you'll finally be ready.

But let me ask you… when does it ever end?

And are you willing to risk waiting another year? If you didn't know… a lot of FAANG companies only allow you to apply once a year.

That's right, if you fail the first time… you have to wait a full year. 365 full days to try again.

Will you be ready after?

Possibly, but most developers move on...

Letting their dreams end up just dreams.

While their friends take up positions and start moving up the ladder...

Filling up their wallets with a fat salary. And their resumes with cool projects.

And you'll fall further and further behind…

I don't want this for you.

Which is why I want you to make the smart decision...
Option B:
You take me up on this offer. You go through the modules and discover what employers actually want.

You tailor your strategy and study to be optimal. You develop the Developer's Psyche and become a machine.

You take all my techniques, strategies and actually implement them.

You become confident in your skills. You handle problems like a low level bug. You squash them easily.

You know you're ready.

No imposter Syndrome.

You defeat the interview like a low-tier raid boss. Separating yourself from the mediocre developers.

Your prize… is something they can never take away from you.

A seat (+title) at a top tier company.

And the skills needed to work wherever you want.

How does that sound? 
Get the Accelerate Your Career Digital Toolkit today:  

Total Value of: $423
Yours Today for
Only: $175
Frequently asked questions:

Q: Who is this for?
A: New developers — just learning to code

You'll have a head start over other new developers. You'll have the right framework in place because you won't have any bad habits to unlearn.

Entry Level Developers — Looking to Land Jobs

You'll impress hiring managers to give you a shot. And you'll set yourself apart from other junior developers.

Mid-Career Developers — Looking for a larger salary

If you're looking to enter the FAANG interview process — you can get caught up on what to expect. Make the transition easier with the Toolkit.

Senior Developers — Who want to work at FAANG

If you're feeling stuck at a dead end company. And you need to update yourself on the interview process. This is a good place to refresh your knowledge. I would highly recommend you get the Career guide and the Toolkit to fill the knowledge gaps.
Q: Why should I trust you?
A: Over 15 years in the industry. Worked in places like HP and Xerox. Created a multimillion dollar blog to help developers. Released numerous books and products in this field. Also been a key speaker at many events. I've also been one of the top course creators for places like Pluralsight. Google John Sonmez for the rest.
 
Q: Is there a guarantee?
A: You have a full 180 days to try it out.


Q: How do I contact you if I have questions?
 A: You can contact me at john@simpleprogrammer(.)com
And my team at support@simpleprogrammer(.)com

Just remove the brackets ().
Q: What's in the Toolkit again?
 A: Software Developer Interview crash course #1 ($199 Value)
The software developer's job hunt action plan ($49 Value)
BONUS #1 - Style 101 for Software Developers ($49 Value)
BONUS #2 - 65 must - read books for coders ($29 Value)
BONUS #3 - software developer skills assessment ($29 Value)
BONUS #4 - salary negotiation for software developers ($49 Value)
BONUS #5 - 10 Principles for Highly Effective Debugging Checklist ($19 Value)
180-Day Money Back Guarantee
Q: How does this make the FAANG interview process easier?
A: #1: You'll develop the Developer Psyche.

It helps you think and solve problems like a professional. Think of this as a shortcut to becoming pro. Mindset is a huge part of what makes developers successful. Without the proper framework — you'll be scraping by at the bottom.

#2 The Interview Crash Course

You'll have everything you need to know about the interview process. It's in the crash course. Go through it and give yourself the advantage.

#3 Resources and tools to make the interview process easier.

I've created easy to use tools like the job hunt action plan and skills assessment. This will take away a lot of the frustration with the process. Most people rely on hope instead of systems.

#4 Earn more with the Negotiations module.

Know what to say when you're in salary negotiations. This could easily lead you to an extra 5,000 - 30,000 a year.

#5 Impress the Hiring managers and HR people.

Present yourself in a way to get them on your side. They'll want you to work for them when they see how you work. And how you don't look like a slob.

#6 Develop the proper knowledge foundation.

With the 65 must - read books bonus. You'll also learn how professional developers like myself think. One of the easiest ways to defeat imposter syndrome is to know what we know.
Q: Should I get the Career Guide or the Toolkit?
A: I highly recommend you get both.

Think of the career guide as a 30,000 foot view of the whole industry. You'll find out what it takes to succeed as a developer. It's a great tool to reference over and over again.

The Toolkit is where the rubber meets the road. You still need to develop the technical skills to get hired. This kit will make the whole process easier and quicker. It's a great supplement to the book as well.
Q: Is the kit worth it?
 A: Obviously I'm biased… but let's say you invest in $175 today. And you end up landing a FAANG job at 75,000 or 100,00 per year.

Wouldn't it be worth it?

My answer would be yes. 
john sonmez
John Sonmez is the author of the perennial top-selling Soft Skills: The Software Developer's Life Manual, and the founder of Simple Programmer.
John started his software development career at 10, hacking C and C++ to create virtual worlds for his favorite MUDs.
In The Complete Software Developer's Career Guide, John shares the principles and knowledge that took him from teenage hacker to highly paid senior development and consulting positions—and by age 33, early retirement and a second career as an entrepreneur.
John's journey was no rocket-ship ride to success. He's candid about the fits and starts he struggled through during much of his career, like getting "laid off" from his first real development job after under whelming his boss with his C++ skills, and a spectacular implosion during an intense onsite interview with Microsoft.
Eventually though John realized that there's a huge difference between knowing how to program and how to be a successful, professional software developer—and he set out to develop the technical, leadership and communication skills he lacked.
John went on to become a highly paid consultant in test automation and Agile methodology, and the 55 courses he published with PluralSight makes him one of the most prolific online trainers in the field of software development.
John effectively retired at 33 and moved to San Diego.
Today he runs the hugely popular Simple Programmer blog and YouTube channel, where he helps more than 1.4 million developers every year to master the career and life skills that made all the difference in his career.
What they say about John Sonmez
"I managed to raise my salary by 30% thanks to your advice"
Hannu O.
I became aware of Meetup and other community events thanks to your The Complete Software Developer's Career Guide. I managed to raise my salary by 30 % thanks to your advice. They were very inspiring and I became a frequent attendee.

One day I listened to a webinar hosted by one company. After a few days many of the company's employees visited my LinkedIn profile, and a few days later they contacted me multiple times. First, I turned them down as I didn't meet requirements for the job and I already had a very good programmer job. Finally, the CEO asked me to have an interview with them and I accepted.

I had three interviews with senior consults, architects and the CEO and they were very pleasing. I let them do most of the speaking, asked a lot of questions about them and the company, and I was interested in their model-based development and code generation.

I managed to avoid stating my salary demand and it was easy thanks to your tips. After discussing with the CEO for one hour we moved to their offer. The initial offer was not sufficient for me to leave my job and I just asked for a specific number. It was much higher than what they offered, but the CEO countered with a little less than what I asked for. I accepted, and raised my salary by 30%.

It was a very pleasant process. I practically didn't have to do anything. No white board coding, they didn't ask for my repos or even documents such as CV. I'm still a student, but I make way more than some of my friends with five years of experience.

"I also quit my day job this summer and have been working as a freelance programmer since... earning twice as much as before :)"
Sven
Around May 2019, I came across your blog, read your books, and worked through your courses "How to Create a Blog That Boosts Your Software Development Career" and "10 Ways to Make Money From Your Blog". After I did your course, I regularly published articles every 14 days and meanwhile – some months later – I can see my work being rewarded:

I also quit my day job this summer and have been working as a freelance programmer since... earning twice as much as before :)

Thank you so much for your encouragement, which has helped to make this possible.
"A person who should be everyone's mentor."
Amazon Customer
Watched few of John's videos on Youtube and would say that he is a person who should be everyone's mentor. The tips and the way of thinking are just incredible. Love the idea that he shares all of this information and tries to give us the tricks to make it easier for us.
"They gave me the whole damn thing! (over 100k job offer)"
Ebi
I just wanted to thank you from the bottom of my heart for coming up with The Complete Software Developer's Career Guide. This has been a monumental resource in breaking into tech for me! Every 3 months I revisit this religiously, to make sure I'm always familiar with the things you talk about in each chapter, and I honestly think this guide helps people turn from junior to mid level quickly.
 
 I took your advice on how to set myself apart.
I haven't put in a single application since December of 2020 (unless I was specifically asked to by the interviewer for tracking purposes), yet I've consistently been getting interviews (about 5-7 a week). I've been consistently improving my skills especially with this guide to help me stay on a clear path.
 
There were some concepts I had NEVER touched in my life, but I noticed that when I talked about it in my job interviews I got further and further in the process.. until finally someone took a chance on me because of my knowledge of Kanban and Agile environments… mind you, I have NEVER been in a Kanban environment before…

Also, I took your advice on how to get experience without having "experience." As I mentioned before, I have been dabbling around for the last 5 years through my freelancing and contract work and once I did that, I didn't have to put in hundreds of applications… actually I think I've only put in maybe 20 from October- November when I seriously began searching.
 
I've gotten offers before but I couldn't really accept, I rejected them. It was scary, then when the right offer came, you have no idea how terrified I was. 95k, and it was by accident too, I joked with the recruiter 95 - 100 and she was like, cool I'll put you for 90 - 100. (weeks prior I had an offer for 43k).
 
You told a story of what you did to get the right amount especially when recruiters took a cut of what you made and 3 of them were saying how absurd your price was after you asked the employer about their budget (best story by the way), I went in further and asked what it would look like if they went over 100. Thinking I just blew my chances and that I should be grateful for what I got (and I was so grateful, but the spirit of completeness wouldn't leave me until I at least asked, right?) Guess what? They gave me the whole damn thing!

Not going to lie, I passed out.

I thank you so much for all that you're doing and pray that you can continue to reach other aspiring engineers who have found a purpose through this field. 
"Your Soft Skills book turned my career into a six figure income overnight"
Nick K
 I will say that your Soft Skills book turned my career into a six figure income overnight. Years ago I had no education, now I am a self taught machine with unstoppable potential. 
"Your videos always helped and motivated me to progress in my career"
Ashwin J.
You helped me to start my own online business. I'm doing a good job with pageviews. I'm on the way to going full time with my blog. Your videos always helped and motivated me to progress in my career and land a job. Keep motivating. 
"From janitor to manager in some corporation"
R
This is not a typical success story, from janitor to manager in some corporation.  Some years ago when I was younger I had no good role models around me or people who think similarly.  

What I needed was to see some real life examples of success from people who I can relate to, at least a bit, to get over this label. I was just searching for something about programming and stumbled upon your channel, which happened to have exactly what I needed! Some advice about how to manage yourself.

And because you were genuine and most of what you said made a lot of sense, it was just what I needed at the right time. a little push. I just needed someone to tell me just once to cheer up and try harder in a way that was actually practical and genuine, not in a fake way.  I kept improving in various ways from various things. So thank you for helping me when I really needed it the most! I wanted to share in what way you helped me improve my life as a thank you. It was an improvement in mentality, which is invaluable.
"Your advice has made me believe in a career in programming again"
BB.
My learning hit a plateau. Simple Programmer has helped me get up and improve my programming skills. Your advice has made me believe in a career in programming again.
"I followed your advice and asked what range they were working with (120k offer)"
Justin
Hey I've been programming for a long time but that does not guarantee that it will correlate with pay. On my last job switch, I went from a salary of $103k to a salary of $120k.

The new job's salary range was between 95k and 120k. The in-house recruiter asked me what salary I was looking for. Instead of blurting out an answer, I followed your advice and asked what range they were working with. I could've negotiated more possibly and I didn't ask because I figured 120k was actually really good.

Another way that your advice helped me was that this company looked through my LinkedIn profile and saw that I was very active with my blog and youtube videos.
This allowed them to see that I was passionate about programming.

I had been in Java land for the last five years but I knew they were a react/dotnet shop so I had to learn quickly.

So... I followed some of your techniques to learn anything quickly and applied them to learning to react and also to freshen up my dot net skills.
Many times in the last two years I felt like an impostor but... I'm likely wrong because I've gotten bonuses, pay raises, and recognition from other team members as well as my manager in that same time period.

This is not the greatest story but your advice has definitely helped tremendously....

Cheers John and thanks for all the sharing that you do. Thank you for the books that you donated a couple of years ago to me for a group of high school kids. They were so excited to get a copy of their first real world software developer book. 
"I learned how to deal with the most common tough interview questions"
Oleg
Simple Programmer helped me to get hands-on negotiation experience. I learned how to deal with the most common tough interview questions. I've taken action on my further relocation. I started my blog to market myself and teach people what I've learned.
"I highly appreciate your tutorials. I have bought the two books (kindle version) you sell on Amazon"
Johnson K
Those books have given me courage to register as a full stack web developer with Indian online computer school. I have gone far practicing the required courses.

I strongly believe in Soft skills. The better you practice programming the easier it becomes in solving any problem. Though I have not gone far, programming has made me look at things differently. It teaches anyone to create the environment he/she wishes to live in. I feel that a soft skill has a solution to any given problem.
"I can definitely say that, combined with your two books, it was by far the best general resource that I found on everything related to getting a programming job and being a programmer."
Stan
Finally, in 2017 I decided that I had to find another job, and programming seemed like the best choice. I'd never had an industry job, so I really had no idea how to even approach it. I started looking for online resources that would help me, and this is how I found your Simple Programmer YouTube channel. I can definitely say that, combined with your two books, it was by far the best general resource that I found on everything related to getting a programming job and being a programmer.

I spent about a year figuring out what I wanted to specialize in. In December 2017 I decided to become a machine learning engineer, so I stopped playing poker and spent about half a year studying. In June 2018 I found a job as a senior machine learning engineer at a local startup here in Vancouver, Canada. I am still at this job, doing really well. If I wanted to, now I am pretty sure I could find another job easily. I get at least a couple messages from recruiters every week with interview offers.

Aside from programming, I have definitely learned a lot from you in terms of general self-improvement. Before I found your channel, I basically had never read anything about self-development and didn't realize how much I needed it. I remember watching or listening to several of your videos every day, and a lot of things that you said were thought-provoking and a big revelation to me. Although I don't agree with all of your positions, I am definitely very grateful to you for changing my life for the better.
"I am well off that I never worry much about money"
Don
 Firstly, I've mentioned to a friend about your book, vlogs, and blog and how you've moved as an engineer to a tech world influencer. While I am far from agreeing with everything you say, I feel a lot of what you say resonates with me and has expressed that to others. I admire your direction, philosophy, and attitude. I would have to say you're something of a role model at this point.

Secondly, I'll give a brief summary of my story. I became a Software Engineer through formal education however it is not my first career. I am well off that I never worry much about money. I worked at several companies and finally landed at Microsoft where several managers I had there invested heavily in me in terms of rewards and bonuses so I climbed the ladder fast.  ultimately I decided I needed a change. I bought your book (The Complete Software Developer Career Guide) while on the job hunt, read a good deal of it, read the website, and further pushed into your content and onto your video vlog over time. I was intrigued and decided, if John can become financially independent with a similar background as myself, maybe I can too. Start my own company, blog, and start my freelancing career!

That's what I did, I started this blog, still in its' infancy (I have not started advertising it, just shared it with friends):

I quit my job at Microsoft (parting on good terms in case this leap fails me and I can go back). I am now advertising myself as a Front End Developer with specialization in Architecture and Performance. It worked well for me thus far but I am not raking in $500 an hour as you can haha. My first contract was for 9 months at $170 an hour which is a bit less than what I made at Microsoft but I figured I needed the change.

They've given me a pivotal role in their company and value me there (already trying to convert me to FTE; we'll see!) 
"I've landed myself my first ever remote job as DevOps Engineer"
Jonas A.
When I first came across your content, I was just looking at different videos on how people use the Pomodoro technique. Once I realized you offered a plethora of other types of content related to personal growth and development I became hooked. I read your books Soft Skills for Software Developers, The Complete Software Developer's Career Guide, and Stop Being Lazy and immediately started trying to apply some of that advice to my life. Even though my background is not primarily focused on developing software, many of the techniques and advice you give apply across numerous fields in technology.

In just 3 years' time, I've gone from being a lazy procrastinator that had a victim mindset to a more productive individual with a more stoic view of life. It's been a huge undertaking and I still face challenges to this day with maintaining consistency through discipline. By following your guidelines for establishing routines, prioritizing personal and career goals, and learning how to be a faster learner I've landed myself my first ever remote job as DevOps Engineer.

I'm technically still shy of about 2 years of experience to even qualify for what most companies ask for as a minimum amount of work experience to do remote. However, by building personal networks and nurturing them over the years it gave me my first opportunity to get around common HR roadblocks as well as more than doubled my annual salary. None of this would've been possible without embracing your message on learning how to communicate more effectively.

The last 3 years have been an amazing transformation journey and paid off in more ways than I imagined. The amount of work and personal time I put into improving myself, gaining certifications and applying what I learned helped me gain experience in finding applicable solutions and working more efficiently.

Thank you John for being one of the most influential people in my life by helping me realize I had it within myself to make the life changes I'd been desiring.
"I have already updated my priorities and started pursuing new goals"
Alex
It was a long road for me to realize what it takes to stop struggling in life and achieve success. I am still far from it, but I have already updated my priorities and started pursuing new goals. And it was you, my friend, who helped me in this journey.
I share my story of realizing what a failure a 9-5 job really is. Your training and the book "Rich dad, poor dad" resulted in my own approach to a software development career.
"Today, I have a healthy family, a full time remote job, 2 rental properties, 2 students for the weekends and I am still making progress on each front."
Abhi J.
I got to know you in the early days of Simple Programmer :)  You helped me start with my first blog long ago :)

(2013/ 2014) At that time, I was a mid level developer working at a small company in El Segundo, CA. I was a married man in my 20s and was living a regular life.

By following your inspiration (Soft Skills Book), I started presenting at the meetups. And quickly I saw so much potential in the market. I got hired by a person for a side job on the weekends and I made a few thousand dollars on the side :) Also, I started looking into real estate as investment.

2015
I cracked the interview at Cornerstone OnDemand for a Senior Software Engineer. My blog, the meetup presentations and the preparation from your Pluralsight course really helped me.

I bought my first home (a small condo) in Los Angeles area with a handsome 20% down payment.
My wife got pregnant and we were excited for the newborn joining our family.

2016
One student approached me after my meetup presentation and asked me if I could mentor her for her interviews. I helped her on the weekends and she became a Microsoft intern and moved to Seattle.
That gave me a lot of confidence that I can help other people as well as make some side income.
So I started offering my mentorship services to anyone who wants to learn how to crack interviews.

Also, my son was born and brought a lot of happiness and joy to our family.

2017
All these side incomes and your inspirations helped me buy another condo in the Los Angeles area with a handsome down payment which I have put for rental. This property is still rented and is providing a good rental income to me and my family.

2018
Following your inspirations, I started my YouTube channel: Coach4Dev where I post interview questions and answers. This helped me further boost my confidence. Although I would like to update it more often, this usually is less of a priority after my full time job, my mentees and my family. Also, my son started generating mild asthma issues around this time.

2019
My son's asthma kept on getting worse. I went to Miami for a vacation for 2 weeks and noticed that my son is much better there. So I negotiated with my employer that I need to move to Miami due to personal reasons. I had learnt a lot of techniques from Never Split The Difference and that really helped.
So I got to move to the Miami area while keeping my job in LA. It's been a month since I moved here and my son is doing much better here.

Today, I have a healthy family, a full time remote job, 2 rental properties, 2 students for the weekends and I am still making progress on each front.

Thanks to you for being an inspiration in every front of my life.
"You will have a feeling like you enjoy sitting and talking with a good friend who has so much experience in this field and he is willing to share it with you."
Vladimir V.
I have followed John's blog, youtube videos, books, courses... for a long time now and in my humble opinion he is an awesome guy and he influenced my work and various decisions regarding my work in many ways. You don't have to believe me... just go check his blog... see some of his videos..

you will see that he is an honest man, who will provide great advice without some fancy talk... he is just a normal guy like you or me... and you will have a feeling like you enjoy sitting and talking with a good friend who has so much experience in this field and he is willing to share it with you. 
© 2021 simple programmer. ALL RIGHTS RESERVED.
500 West over Dr #7981, Sanford, NC 27330