Get Your Dream IT Job with These Interview Hacks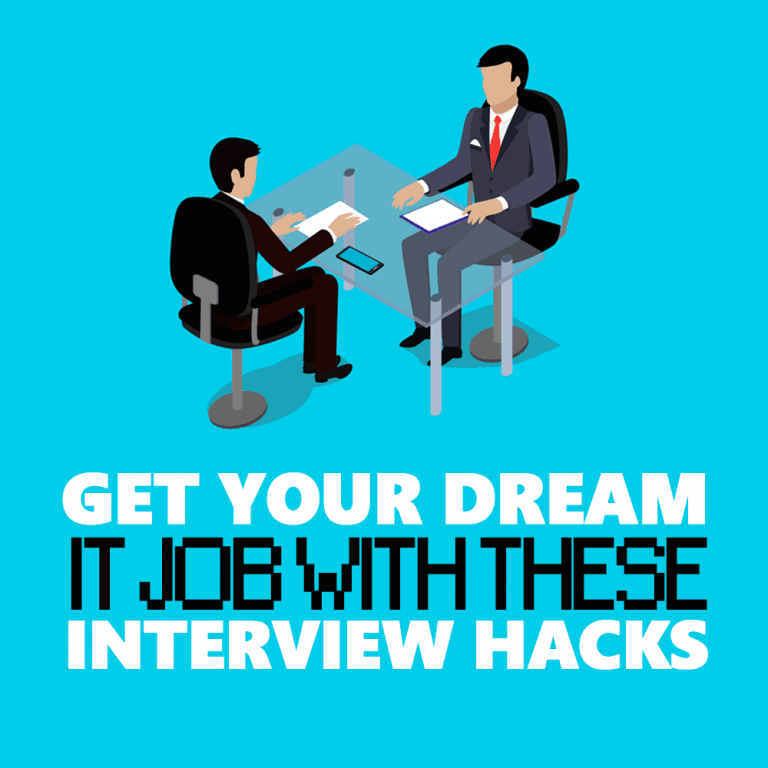 What Is a Good Hiring Manager Looking For?
Have you ever wondered what hiring managers really want to hear when they ask you questions like "Tell me about yourself" during an interview? How many times have you prepared for a job interview and thought about what the most impressive things are you can do during the interview?
Are you a looking for your next dream IT job? Keep reading to learn how you can tip the scales in your favor during the interview process. HR`s core mission in the recruitment process is to find the best fit, so how can you prove you are the right choice? Your job is to know what goes through the hiring manager's head.
From my experience as hiring manager at an Angular development company, it is quite difficult to find great minds who are smart, dedicated, and ambitious who could also contribute to our company culture. This is the reason I decided to share with you an insider's look at what will land you your dream IT job.
Be Sure You Apply for a Job That You Actually Qualify For
Read the job posting carefully. Make sure you understand the duties and challenges, and if you can make a significant contribution to the role, then go ahead and apply.
To ensure that the hiring manager knows you are qualified, submit a CV emphasizing the value you added in your previous position and its relevance to the job you're applying for.
Shine Bright With Your CV
No matter how ordinary it sounds, the CV is your business card and your marketing tool. Nowadays hiring managers receive hundreds of CVs, so you have to ensure that yours stands out from the crowd and catches the eye. Capturing someone's attention and making a great first impression without ever meeting in person is a hard job, but you should do it in order to move to the next step.
As the CV is very important and determines whether or not you will receive an interview, sometimes even small things matter and make an impression. Here's what you should do:
IT SKILLS SUMMARY
Software/Tools:
ERP Applications:
"Oracle E-Business Suite," "SEN – Singular Enterprise"
Project Management:
Microsoft Project
Programming languages:
PL/SQL, SQL, Java, HTML
Database technologies:
Oracle 8/9i/10g, MS Access
Tools:
Oracle Developer 6 and 9iDS, Crystal Reports, SQL Developer, SQL Navigator, TOAD, JDeveloper
Describe positions, responsibilities, projects, and technologies by highlighting each one in a separate paragraph for faster and easier skimming.
Here's an example of how to lay out each position of employment on your CV:
Professional experience
Dates
06.2017 – present
Occupation or position held
Full Stack Developer
Main activities and responsibilities

Design and development of Java EE software applications
Development of Angular applications

Name and address of employer
Dreamix – https://dreamix.eu/
Type of business or sector
Software Development and Consulting
Project
Microservices Migration for Private Jet Company
Dates
06.2017 – 10.2018
Description
The aim of the project is design and implementation of business processes system for managing and supervising all the company activities, including flight preparation, cash expenses, ground handling.
Role
Java Enterprise backend developer
Responsibility

Development of WS consumer framework
Develop business processes
Integration with local applications via WS

Technologies
REST and SOAP WS, WebLogic, IntelliJ, Spring, Microservices
While resumes tend to be short, you can share a link to your GitHub or LinkedIn account. If you keep a blog on technical topics, put a link in your CV and give hiring managers a better sense of your expertise.
My advice is to include mainly those skills and technologies that are relevant to the position you are applying for. Otherwise your CV will become too long and unclear.
Over the years, I have received thousands of CVs, and some applicants still sometimes forget to include basic information like their email address or phone number. Make sure you are not one of them, and make it easy for the receiver to understand how to contact you.
Here is essential information for every CV:
Name and contact details at the top.
A short summary/personal statement.
Skills section, including personal and technical highlights.
Work experience—start the list with your most recent position.
Education and additional courses/qualifications.
Additional information about personal projects and memberships if relevant.
Hobbies and interests with some relation to the position.
Don't forget that times have changed, and make your CV readable not only by humans but by the machines that process it.
Do Your Homework and Research Before the Interview
Congrats! You have made it to the on-site interview, and things are looking pretty good for you. But you have some more important work to do before the meeting.
So many job candidates think they can just wing it in an interview. But don't be part of the masses—be prepared! Research the company, the industry, and the specific role.
Start with the company's website. Find its "About us" button. Briefly learn about the company's history, how they describe themselves, and which products and services they offer. Take a few minutes to research whether the company has a Facebook page or if they are on Twitter, or if they post videos on YouTube. For example, we at Dreamix like to announce recent happenings on Facebook with photos and storytelling.
Spend some time researching and reading any recent, relevant articles you can reference during the interview. It will make a good impression if you mention a recent award or the company's presence at an international conference. When preparing for the interview, write down some questions you want to ask—your proactiveness will add some bonus points to your application.
One tip from me—look up the interviewer's professional profiles. Find background information you can use to build rapport with them during the meeting.
Make Sure the Interviewer Sees You as the Right Choice for the Role
During the interview, your main goal is to convince the interviewer that you're the best possible fit. Make sure you prepare for possible tech questions. Support your statements with a story from your experience. Stories are a great way to simultaneously highlight your previous experience and build a connection with the interviewer.
One of the most memorable things a candidate has ever done during an interview I conducted was to give a presentation with real examples of her previous work with highlighted points related to the open vacancy. That told me she was extremely prepared, she really wanted the job, and she had the experience to do it. Finally, she got the job, and we as a company got a new asset for the team.
A great way to show that you understand what you're doing during the meeting is to ask questions about the role. For example, if you are applying to be a Java developer, ask about the version of the language and the related technologies. You may ask questions about the scope of the project, too.
Show That You Understand the Company and Its Purpose
When we are looking for new members of our team, I won't hire someone just because of their technical skills. I hire people who are also excited about our mission and vision. I'm always looking for someone who has a can-do attitude and will contribute to the company culture.
During the meeting, point out your interests, hobbies, and activities that have a connection with the company's work style, team spirit, and culture. This will demonstrate that you too care about being the right person for the job. For example, if there is a football team within the company and you play football every Sunday for pleasure, share this. At my current company, we make striving for mastery one of our core values, so the constant will for learning is what we are looking for during the interview. If you teach at a university, lecture at tech conferences, lead a tech course, etc. share this information with us — this will give you extra points during the interview process.
All in all …
Remember one thing—it's not always the most technically qualified person who gets hired. What a good hiring manager cares about is your ability to do the job, do it well, and fit into the organization. When you are on the way to getting your dream IT job, have in mind your hardest step—to be prepared with your application and your research. In other words, prepare yourself for the interview.
Please share you experience up to now, and let me know your tips for a great performance during an interview!