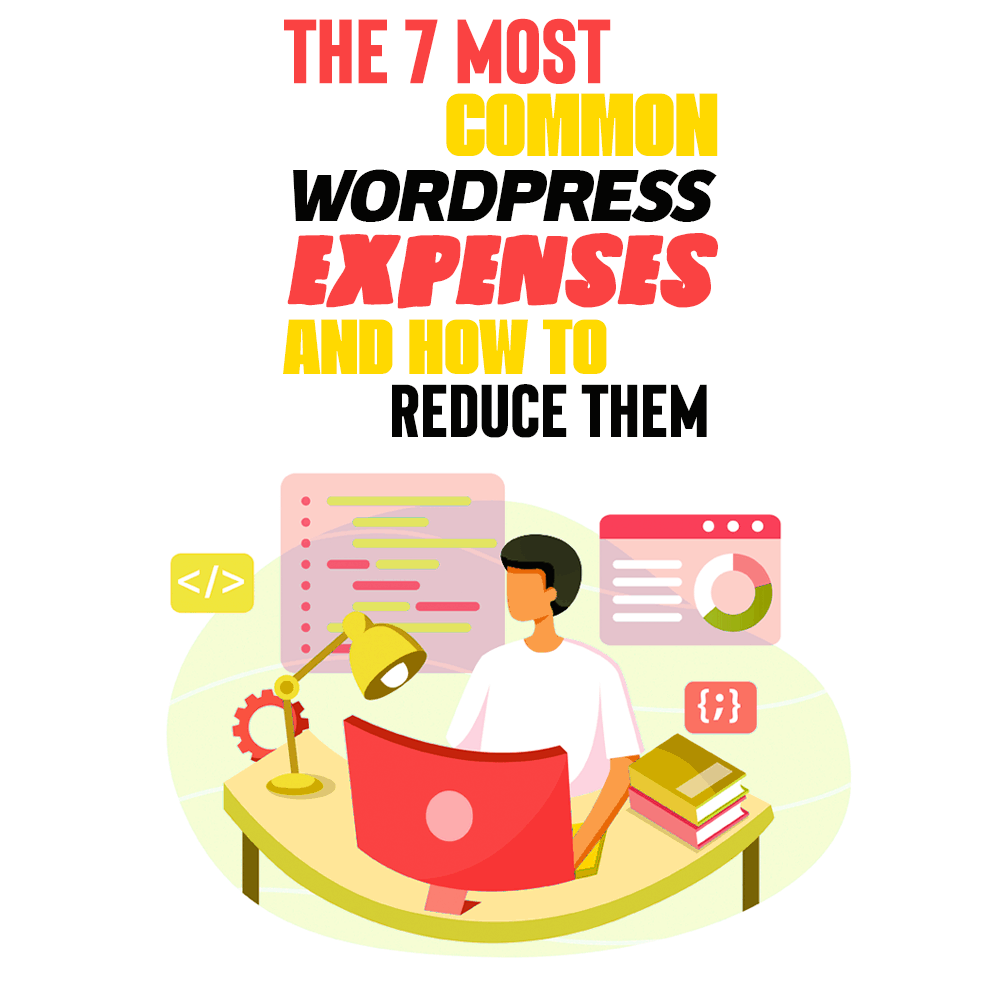 As a business owner, your first thought when making your website is probably to use WordPress. While WordPress claims to be free, if you truly want your website to run as a head-on competition to the rest of the market, you're going to have to take on several "add-on" costs.
These include plugins to make your SEO better, designs and premium themes, web hosting services, apps to make the customer interaction experience better, and more. Most importantly, you will need to hire a WordPress developer with expertise in handling your type of content and features.
In this post, I will share everything you need to know, keep track of, and control to reduce WordPress expenses without compromising your productivity. I will teach you how to raise the quality of your work without increasing the cost to you.
Categories of WordPress Expenses
We can broadly categorize WordPress expenses into two different categories: professional fees and website-related expenses. It's essential to understand the basis of these charges before we see how to reduce them.
When it comes to a WordPress developer's professional fees, the expenses involved are self-explanatory: These are the fees a developer charges depending on their level of experience, the amount of work you want to be done, how elaborate you want your website to be, and your goals and expectations. Their prices will also depend on how much maintenance you'd want, with regular updates to the website.
A developer's fees can range anywhere from a few hundred dollars to a few thousand. An amateur in the field will not match the same practical skills as a WordPress developer, and that's why they often earn less. You can choose to pay per project, per hour, or monthly based on everyone's convenience.
Website-related expenses include a variety of different charges added to enhance your website experience. As I explained earlier, WordPress itself is free but works like most freemium models. They expect you to pay for additional features, which become necessary to progress after a preliminary point.
All these features require money!
It's challenging to make great websites without grammar-checking apps like Grammarly. Your SEO needs enhancement via plugins like Yoast. Further, you'll likely use apps like Hemingway to enhance language to best suit the style that most readers can understand.
Depending on your project, you might want a professional or a simple design, and you probably want certain themes and designs to match your brand. Perhaps you prefer a customer-oriented interactive design. Other apps, such as an AI-based chatbot, automated emailing service, WhatsApp communications, are also almost necessary. You may also want to link eCommerce options to your portal. Thus, we see developer fees aren't just fees paid to a single individual for their work. They include some unavoidable "other" expenses as well. And the first step in reducing them is learning how to track them.
The Importance of Tracking Expenses
The best way to manage any business expenses, or even personal expenses for that matter, is to have a tracking mechanism. Expense tracking helps you manage the budget in several ways.
The first benefit is it helps you make rational budgeting decisions. Expense tracking also helps in calculating taxes as well as predicting the future of your company. Tracking expenses for WordPress development helps in fixing your whole portal within your budget.
This promotes healthy financial habits such as keeping savings and having financial control of your WordPress website. Moreover, knowing your expenses holds the developer accountable—in terms of deadlines as well as budget—and brings increased financial security and a reduction in financial stress.
Ultimately, tracking expenses helps the developer achieve your set goal and stay on track with your website. Knowing your budget and keeping track of it is essential in running any sort of business.
There are seven common website-related WordPress expenses. I'll now explain what they are and then cover ways to reduce them.
Top 7 Most Common Website-Related WordPress Expenses
Based on the millions of receipts I've scanned for clients, there are several types of WordPress developer expenses. Here are some of the most common ones:
Domain hosting:  Hosting is basically paying a company or a server to safely have the files of your website. It enables the website to load successfully. WordPress itself also offers several plans to host your website. However, you can opt for extra security features, backend encryption, VPN facilities, and so much more. There are also options for proxy servers to host the same.
Themes: Theme elements are color schemes, fonts, sizes, boxes, and templates used to provide
uniformity to the website. These elements also provide you with a way to portray a certain mood or tone of the website. For example, minimalistic website designs have been trending for years now. Also, you can use some design elements to be more interactive.
Plugins: Plugins are a way to add features to your website and enhance the user experience. Some plugins can help develop your blog reach, such as Yoast. Other plugins help in sending emails as well as for analytics.
Security: WordPress itself comes with several security features. Some security features include mirroring, DDOS protection, backups, and advanced malware protection. With enough options to choose from, you can add even banking-level protection to your WordPress.
Payment gateways: Depending on the product and service you sell, you may consider several different types of payment gateways. Several even offer verification or OTP-based transactions and save card details for seamless payments in the future.
Domain name: By default, WordPress offers you a domain name that includes "WordPress" in the URL. Using that default domain name puts your website (and your company) in a less professional light as it looks like you didn't have the money, ability or simply didn't care to take one more step and create a domain. With a few edits, you can easily switch to a dot com instead. Choose a reliable and cheap domain name registration website such as GoDaddy for a domain name that suits your brand.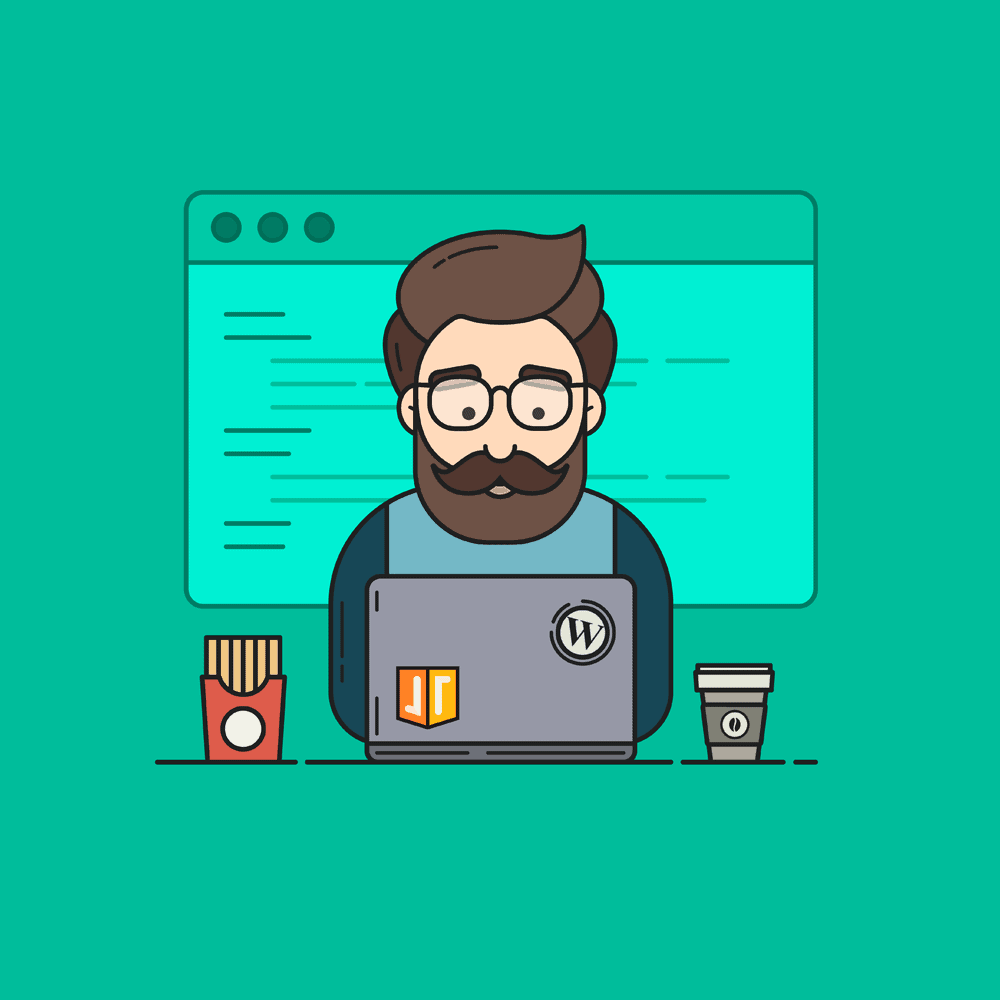 Professional fees: Lastly, the most crucial is the labor costs for various freelance developers, designing, editing, and maintaining these changes. The developer will want a remuneration that suitably compensates for his time and effort and professional skills. You can choose a per-project basis, or per hour basis, or monthly basis, depending on the project and preferences.
Reducing expenses is the surest way to increase profits. And growing profits is the goal of every business. However, reducing costs is more than just that, as it also frees your budget to invest in other areas. Reducing expenses also frees your hands, allowing you to look for expansion.
The best part is that you don't need to cut corners to reduce expenses. Implementing more efficient methods can work just as great, too, so let's take a closer look at how you can make it happen.
How To Reduce Your WordPress Expenses
Reducing WordPress costs involves a multilayer process of careful planning and execution. The two main pillars of cost reduction are better planning and receipt management. 
When you plan for the future, it's essential to have reasonable goals. Invest in the long term, but don't waste all cash and resources in hand for an indefinite future. Make sure your current product, services, and developers are happy as well. Remember that a cluttered, pointlessly informative website will not generate as much traffic for a small-scale project as a simple but intuitive website would.
As for receipt management, the simple act of accounting for your bills and receipts ensures you don't double pay for anything. It also ensures you have the best options for the best price when you can objectively look at the figures. Remember that you can also use receipt management software to manage your bills and create quarterly, monthly, or annual reports reducing "Professional Fees" and "Website-Related Expenses."
Indeed, in particular, you can reduce web developer expenses when it comes to professional fees by calculating a budget. Seasoned users understand that web developers can make a lot more money if they develop newer skills. Thus, paying what's right to the experts makes more sense as they generate more value for your company. Building goodwill with a trained expert in the field can help massively in reducing your long-term expenses.
On the other hand, website-related expenses—such as paid themes, designs, or plugins—can be reduced by choosing the best options for a straightforward website that suits your goals.
WordPress Expenses Can Be Managed
As I showed you, WordPress isn't exactly free—and often not as cheap as it could be. However, the truth is that with a bit of amount of planning, you can manage expenses to yield a productive output. It can be well worth the money invested.
WordPress developers don't take all their fees for themselves; they encounter several necessary expenses to make your website stand out. These services can be plugins, themes, tools, domain registrations, and hosting, along with other features. It's important, then, to carefully see the areas where you can reduce expenses.
Managing your expenses wisely can benefit the long-term financial as well as consumer interaction of your website.