Simple Programmer Products
---
Early in his software developer career, John Sonmez discovered that technical knowledge alone isn't enough to break through to the next income level – developers need "soft skills" like the ability to learn
new technologies just in time, communicate clearly with management and consulting clients, negotiate a fair hourly rate, and unite teammates and coworkers in working toward a common goal.
How to systematically find and fill the gaps in your technical knowledge.
Should you take contract work – or hold out for a salaried position?
Should you learn JavaScript, C#, Python, C++?
Ever notice how every job ever posted requires "3-5 years of experience," which you don't have? I'll help you solve this problem.
Is earning a computer science degree a necessity – or a total waste of time?
Coding bootcampssome are great, some are complete scams. How to tell the difference so you don't find yourself cheated out of $10,000
and much more…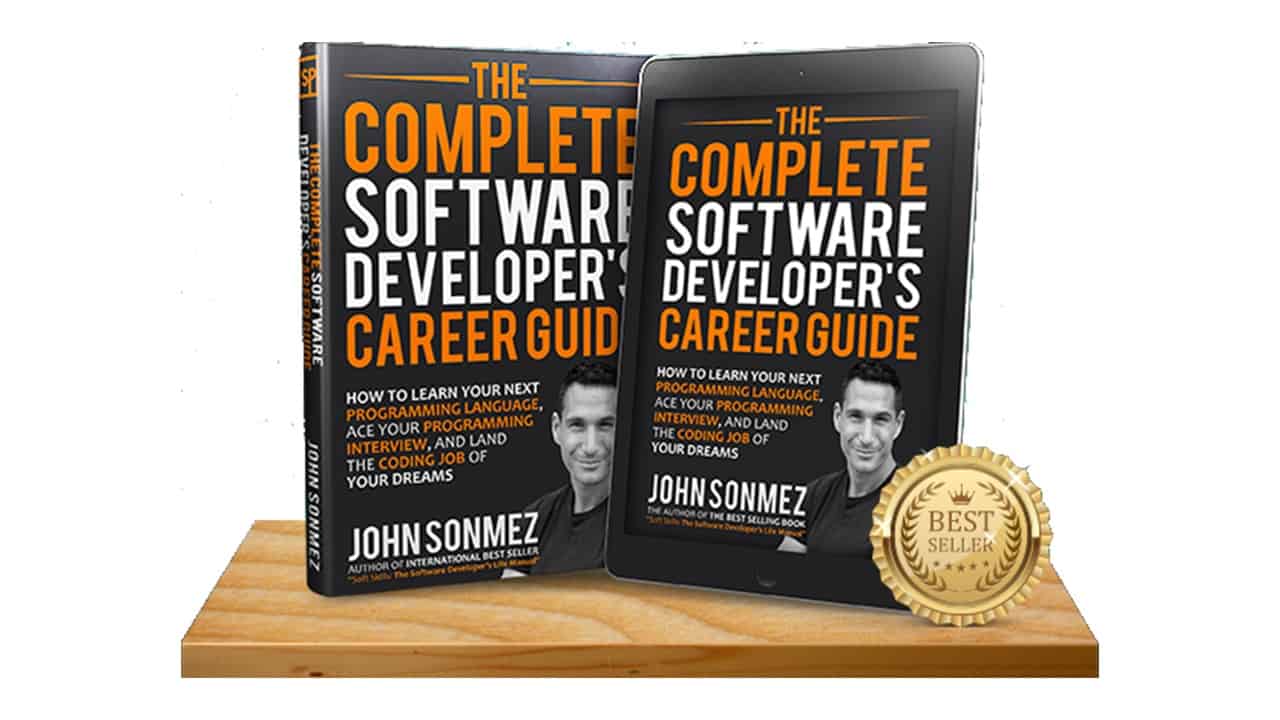 4.8 out of 5 stars on Amazon
Invest In Your Future
 

"If you're a developer, green or a veteran, you owe it to yourself to read The Complete Software Developer's Career Guide."

Jason Down | Platform Developer, Igloo Software. Kitchener, Ontario, Canada

 
---
For most software developers, coding is the fun part. The hard bits are dealing with clients, peers, and managers, staying productive, achieving financial security, keeping yourself in shape, and finding true love. This book is here to help.
Boost your career by building a personal brand
John's secret ten-step process for learning quickly
Fitness advice to turn your geekiness to your advantage
Unique strategies for investment and early retirement
Master Your Life, and Your Career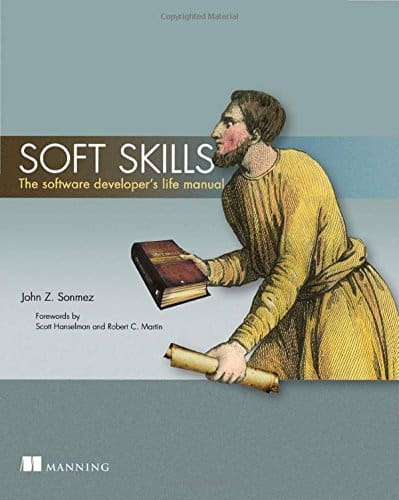 4.7 out of 5 stars on Amazon
 

"Enjoy this book. Take it a little at a time, jump around, absorb, andreturn to it. Continuous integration and continuous improvement workin wetware as well as software!"

Scott Hanselman | SOFTWARE ARCHITECT, ENGINEER, AUTHOR, TEACHER

 
---
Here's How To Turn "Information Overwhelm" Into An Efficiency Edge That Can Quickly Boost Your Income, Earn You "MVP" Status With Your Team, And Make You The In-Demand Developer Companies Are Dying To Recruit.
How breaking out of the "learning cattle chute" can help you master even the most challenging technologies quickly.
The reason why including a mandatory "play time" in your study sessions can rocket you up the learning curve faster than you thought possible—even though you feel like you're just goofing off.
How to harness your natural creativity and curiosity for better, faster learning (with zero frustration and overwhelm).
How to chart your own course for learning a new topic. This will free you from the soft tyranny of book authors and trainers who think they know the best way for you to learn.
And much more…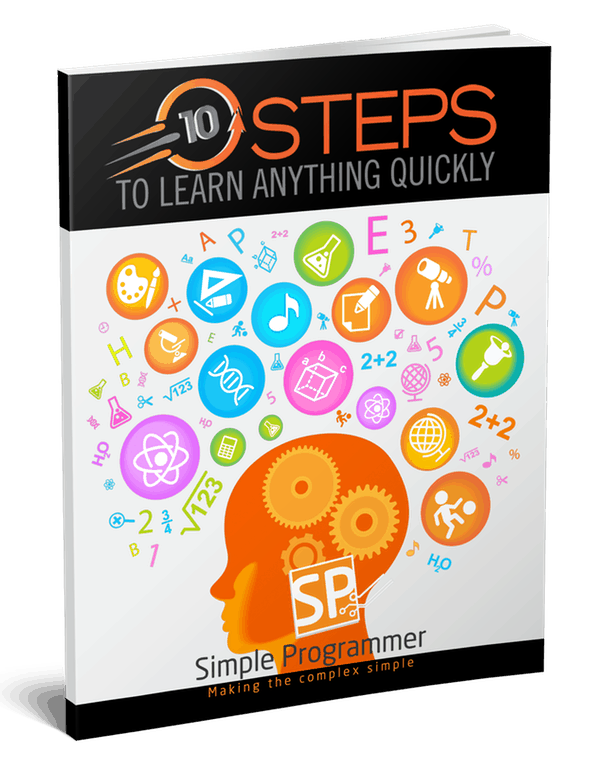 Hack Your Brain
 

"I found this course in March 2014 and I still watch again and again to learn when ever I get stuck. I became more productive after following your tips. You are best mentor I've ever had."
Chirag Nayyar | Software Developer.

 
---
The Top 3% of developers snap up all the best opportunities before you even hear about them which leaves you to slug it out with increasing numbers of recent graduates who happily work for peanuts to get a foot in the door.
Learn how to flip this dynamic around and have opportunities chase YOU. Become a recognized authority in your space.
Instead of chasing "The Prize", you become the prize.
Landing the job you've always wanted.
Earning a raise of 20%, 50% or even as much as 300% over the coming months and years.
Building a reliable feeder system for 4- and 5-figure freelancing and consulting work.
Enjoying more satisfaction in your day to day work.
And much more…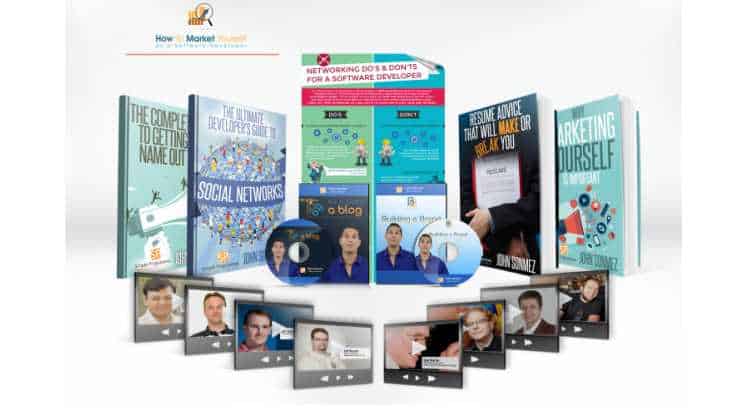 I Want to Become a Software Developer
 

"As a new graduate I struggled to find a job as a software developer. Many, if not all jobs ask for at least 2 years of experience. I am a few weeks into the course and I am blown away by its value. John gives you a
manageable step-by-step guide to becoming a developer and how to "do it right. The course shows you a straight-forward method to proving yourself as a software developer.
I would recommend this course to anyone who aspires to be a software dev!"

Mitch Tabian | Software Developer, Course Author. Vancouver, Canada

 
---
How I Built Enough Wealth and "Passive Income" to Retire at 32—Without Putting My Family at Risk.
When I was 18, I set a goal for myself to "retire" by age 35.
And by my 32nd birthday, I had built enough monthly, residual income that I never had to work again unless I chose too.
In this course, I'll show you the simple, low-risk strategy I used to build a retirement-level income.
WARNING: This is NOT your typical "get rich in real estate" kind of course.
In fact, my approach is pretty much the opposite of "get rich quick."
Invest in Your Future
---
The "Create a Blog to Boost Your Career" Workbook
Learn the number one secret to blogging success and how I use it to generate over $10,000 of passive income each month with my blog.
Learn why most blogs fail and how you can avoid the most common mistakes that most new bloggers make.
Learn how easy it is to get a new blog set up in just 5 minutes.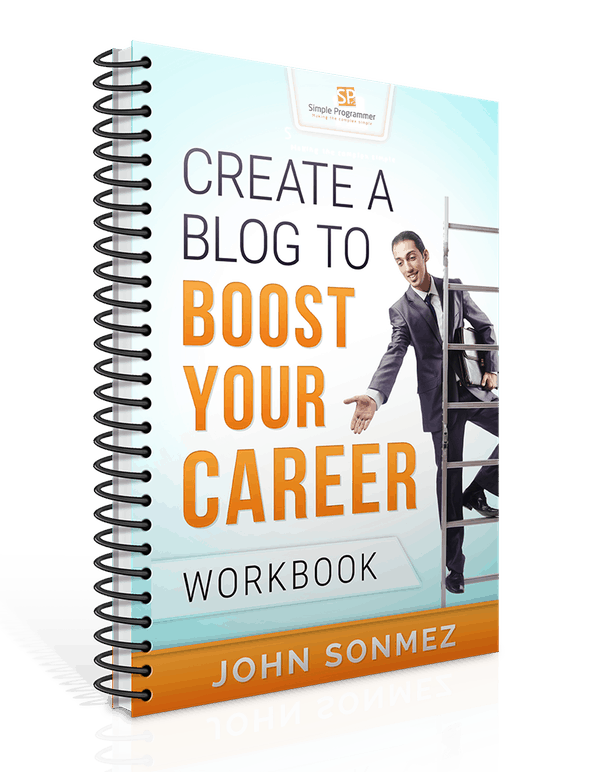 Take The First Step to Improve Your Career
---
Earn $100 with Your Blog in the Next 90 Days – Guaranteed
Raise your hand if you've ever heard another software developer say:
"Having a blog is fine—but you can't make any money doing that…"
Well, in just a minute I'm going to show you how you can earn at least $100 from your blog in the next 90 days, guaranteed 100%.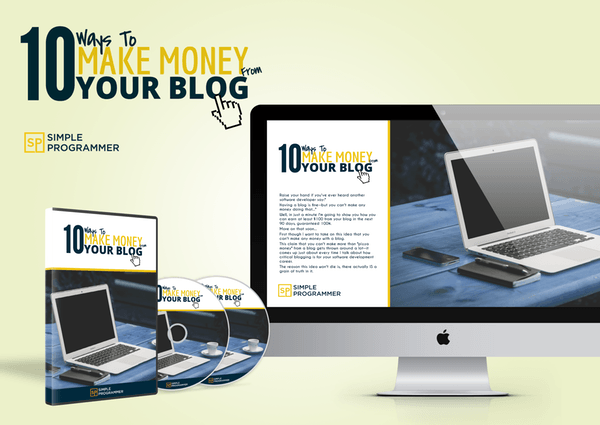 Learn How I Monetize Simple Programmer
---
Description: Supremely soft, superior quality. Modern, slightly fitted shape.
Made from light, high quality cotton.
Runs slightly longer than regular shirts.
100% combed ring-spun cotton jersey.
XS – 3XL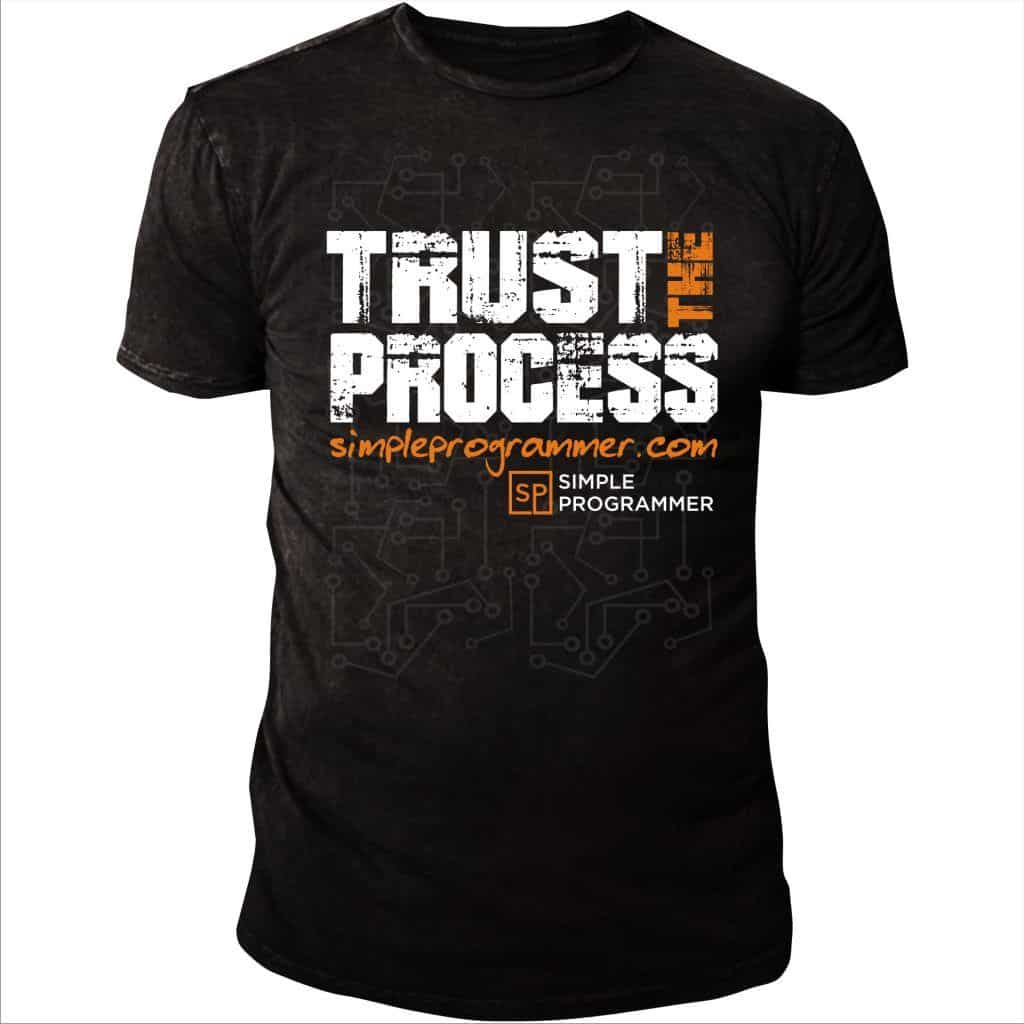 Remind Yourself to "Trust the Process"
---
Simple Programmer founder, John Sonmez is one of the most famous online developer trainers, having produced over 50 highly-rated courses for the online developer training company Pluralsight.
Fast Company interviewed John John about his success in the developer training industry.
Check out John's courses on a wide-range of technologies and topics.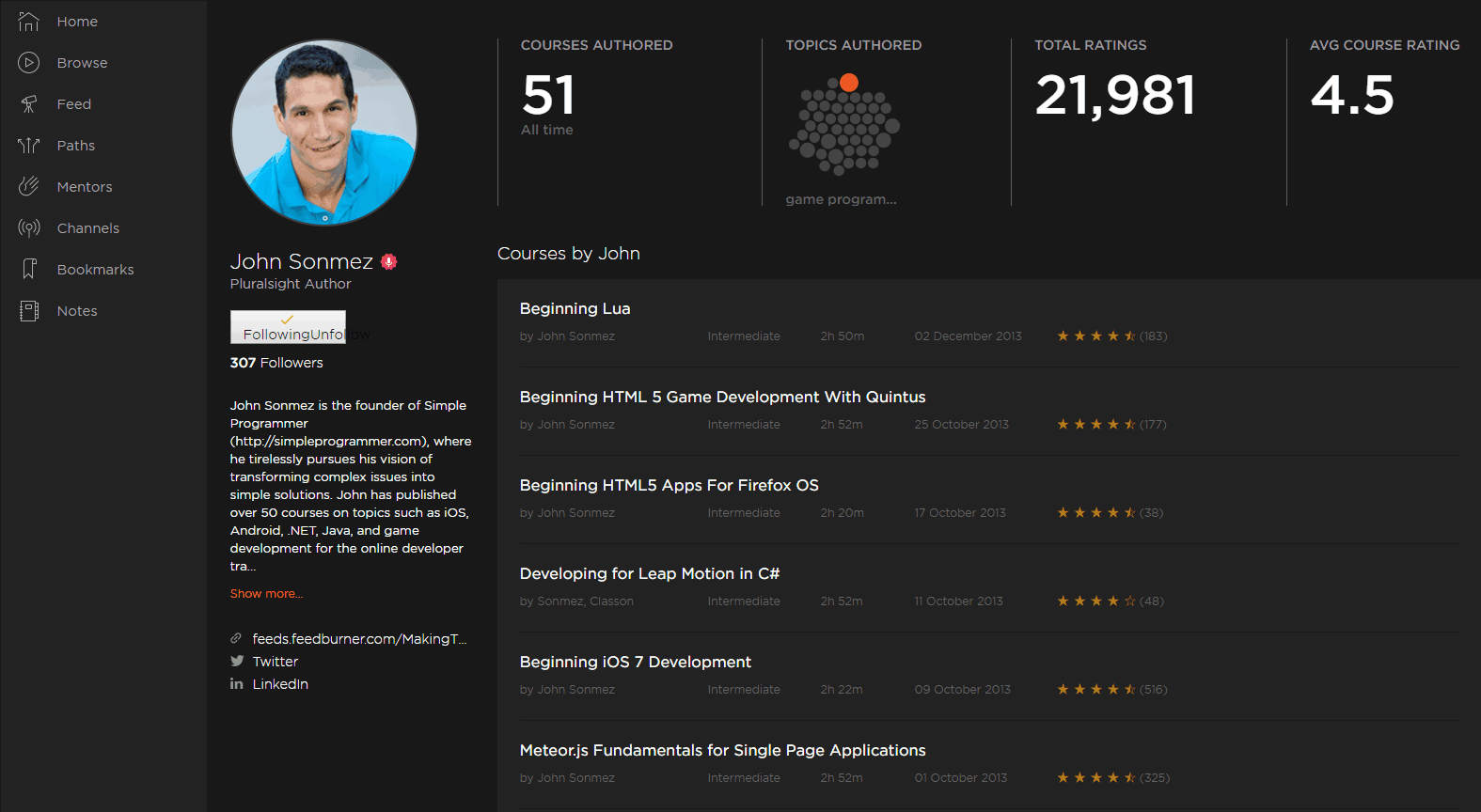 Become More Valuable
Accelerate Your Career: Digital Toolkit
Software Developer Interview Crash Course

Step-By-Step Job Hunt Action Plan

65 Must-Read Books for Coders

Skills Assessment Tool

Salary Negotiation Strategies and Scripts

10 Principles for Highly Effective Debugging Checklist

And Much More...