Artificial intelligence is not just on our smartphones and on the news. It's changing how we work, live, and interact with each other. According to Statista data, it is estimated that by 2025, the AI software market revenue will reach 126 billion U.S. dollars.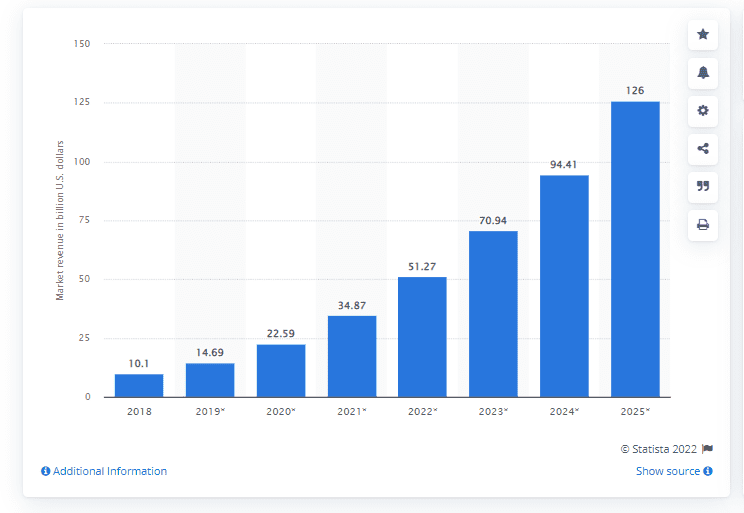 As a result, many businesses are racing to adopt AI technologies to stay ahead of their competitors. Top companies like Google, Facebook, Uber, and more have used AI principles to increase conversion rates.
AI for web development has a massive potential of transforming the way web development is done, and we'll talk about those opportunities in this article.
AI For Web Development: 10 Impactful Transformations
There are several ways in which AI for web development could change how we build websites and applications today. It could enable you to create more engaging websites that are personalized for users.
AI can be applied at several stages of the web development process, including content creation, website layout, user experience design, SEO optimization, and more. So let's take a look at some of the transformations!
Improve User Experience (UX) with Chatbots Automation
An AI web chatbot can be a potent tool for any business. Imagine if the user doesn't need to wait to get in touch with a real person but can ask a bot whenever it is best for them.
Customer service will be faster, more convenient, and inexpensive. A survey has shown that 87% of customers prefer to get their customer service through the messaging apps on their smartphones.
Moreover, 39% of companies use this advanced technology to make their website more interactive. Major e-commerce companies such as reddit, Zendesk, and Cisco are already using chatbots to provide exceptional customer service.
Give Your Audience a Better Website Experience
Personalization is undoubtedly one of the things AI for website development can do. This technology goes beyond just geotargeting by showing users what they want to see at the right time.
As AI learns more about your customers' behavior on your website, it can predict what they want and adjust your content accordingly. As a result, you'll never show a customer an irrelevant piece of content again, which could ultimately lead to an increase in your conversion rates.
AI Can Help Streamline Content Creation
Creating content for your site and marketing takes up much of the time of many companies.
Content creation is also one of those tasks that many businesses neglect, hurting their SEO and losing customers. Luckily for you, AI can help you out by writing content for your site.
Just like any other technology, AI learns from the data it has access to and uses this information to produce original content that's engaging and relevant.
Best of all, since AI can produce fresh and helpful content regularly, you won't have to worry about it becoming obsolete anytime soon.
AI For Website Development To Optimize Coding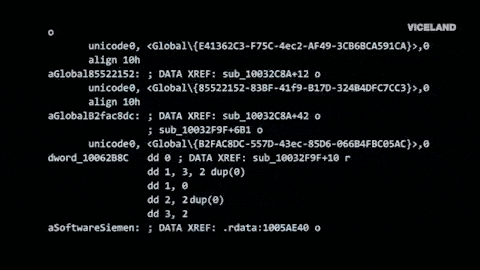 Websites are powered by code, and the quality of that code is essential to its success. Poorly written code can cause security, speed, and compatibility problems with different devices.
However, AI has the potential to solve this problem by learning from your website's source code and optimizing it.
This means that AI can detect problematic website sections and fix them without human intervention.
AI for Website Development To Improve Mobile Optimization
According to available data, by 2022, more than 50% of web traffic will come from mobile devices. We can also expect that in the same time frame, over 80% of e-commerce companies will have a mobile-optimized version of their websites.
In other words, having a mobile-friendly site is no longer an option but a must to succeed in this industry.
AI can assist with this requirement by learning the mobile browsing behavior of your users and implementing changes to your website accordingly. This will allow you to improve the mobile experience of your users.
Moreover, it's not just big companies that use AI for mobile optimization to help their customers find the products they want faster. Many startups and top website development companies are also integrating this technology into their businesses.
Improve the SEO of Your Website Using AI
Since I've mentioned mobile optimization, let's talk a bit about SEO. SEO is essential for any website to increase audience and lead generation. The higher your rankings appear in search results, the more likely you will attract visitors to your site.
With artificial intelligence, you can improve your SEO rankings by training AI with relevant keywords and phrases that it will then use to analyze the content of your website to find related patterns.
By studying user behavior on your site, AI can also determine what content performs better for your customers.
After several iterations of this process, AI will be able to optimize all aspects of your website, including titles, descriptions, and page layouts as you focus on other projects.
Fraud Detection With AI
The web development industry is one of the most vulnerable to fraud. This type of online crime includes phishing, identity theft, and malware attacks.
AI for website development can be used to detect suspicious behavior on websites and prevent these incidents from happening. Let's look at some examples:
Anomaly Detection – using advanced algorithms to detect unusual behavior, such as a user performing actions they have never done before
Facial recognition software – identifying users by verifying their faces against a database of high-resolution images
Voice recognition – detecting a voice recording and checking it against the original audio file from the website's audio library
"Unsupervised Machine Learning" Gives Your Website an Automatic Update
Artificial intelligence for website development can take care of keeping your website up-to-date without requiring constant human intervention.
Keeping a website up-to-date is essential to maintaining user trust and improving SEO rankings, but it takes time and resources, which many companies lack.
With unsupervised machine learning, websites can detect outdated content and automatically update themselves. For example, if your website uses an old picture or a piece of text that needs an update, AI will detect it and replace the relevant section with a new one.
Get Real-Time Reporting With AI
The greatest thing about artificial intelligence is that it's constantly learning. With this in mind, you can get regular reports on how your website did during a given time.
AI can tell you how many visitors your website had, which topics were most relevant at the moment, where the traffic came from, and what your customers were looking for. On top of this, AI can make recommendations based on the data collected, to improve your website's performance during future periods.
This real-time reporting is incredibly useful in helping you understand your website conversions and optimize them with ease.
AI in Website Development Reduces Costs
AI for websites can revolutionize how web applications are developed. A business needs to find a balance between spending an adequate amount of resources on development and keeping costs as low as possible.
A solution that can provide quality of service while improving your ROI is worth paying attention to, the answer being that a self-learning AI web development can reduce costs in multiple ways, including:
Automating repetitive tasks – AI can automate repetitive web development tasks such as image tagging, code generation, and issue tracking.
Decreasing the need for manual testing – AI in web development can be extremely useful in detecting issues before they become a bigger problem.
Preventing bugs and security issues – Since AI learns from its users, it can identify bad coding patterns and common errors.
AI Is the Future of Web Development
Artificial intelligence can optimize all aspects of your website, including titles, descriptions, and page layouts. This will free up your time to focus on other projects. Additionally, AI can detect outdated content and update it automatically.
You can also receive real-time reports or use AI-based Chatbot tools to communicate with your audience. All in all, using AI for website development can give you the edge you need when competing for visitors with other businesses on the internet.
Furthermore, artificial intelligence is still a young technology, but it's gaining momentum every day. With all of the benefits that artificial intelligence has to offer, it's pretty clear that you shouldn't waste your time doing simple things that machines are already doing for you.
Use the time you gain with AI to build new strategies and improve your site overall. If you want to get ahead of the curve and take advantage of this technology, your best bet is to work with an AI-powered company that can help you create a personalized website for every user.
Don't forget to share this post with your fellows to see what they think about it. Also, make sure you share your ideas on how AI can help you improve your website.