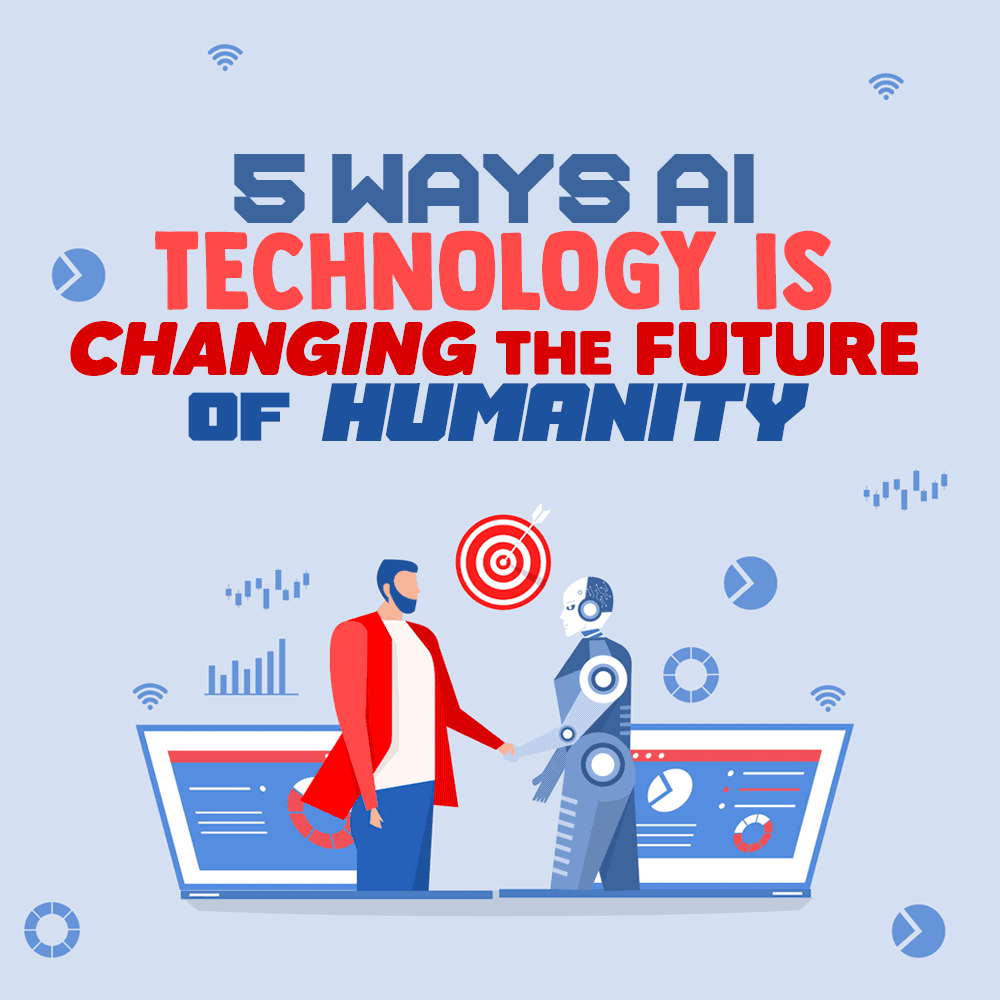 In the past, the only way for people to have their wishes fulfilled was a genie in a lamp—and that didn't work too well because, you know, there is no such thing in reality. Nowadays we have something better, something that actually works.
We have AI as our wish maker.
You don't believe me? Then how come you are able to play songs or switch off the lights barely moving a muscle? Thanks, Alexa!
From smartphones to home appliances, we look anywhere and find artificial intelligence in our daily life. You may not have noticed it yet, but AI is the driving force behind many of our activities. The energy behind AI is developing, all thanks to the huge measures of information that computers consistently assemble about our preferences, our purchases, and our habits.
The ground-breaking effect of AI and Big Data on our culture will have expansive monetary, lawful, political, and administrative ramifications that we should examine and plan for. What's more, AI research utilizes all our personal data information to prepare machines to learn and foresee what we need, like, or dislike.
In this post we'll take a look at the ways in which AI may affect five major industries in the upcoming years, thus further leading to changes in human society and way of living. The best way to be prepared for such changes—as a citizen in general and as a programmer in particular—is to be well-informed. So, let's get started!
Understanding AI Development
Before diving into how AI is changing the future of society, let's have a look at some statistics and understand the AI development:
These stats depict that AI is making significant progress. Of course, this evolution isn't equal in all fields. Some areas/industries are in the beginning of their AI venture, while others are veteran explorers. In any case, AI will be used in every field to make the procedure easy, and there will be several artificial intelligence development companies to assist the budding businesses.
So, with this in mind, it's now time to know how AI will impact the future of human society, and particularly in the areas of transportation, cybersecurity, health care, education, and customer service.
Transportation
Self-driving cars, also known as autonomous vehicles, are not a thing of the future; they are already here.
Be it Tesla or Google's Waymo project, we already have this autonomous technology. In spite of the fact that it requires some more years to get perfect, independent vehicles will surely transport us from one place to another without any human intervention.
This is a great achievement, as unlike us, AI drivers need not look at the radio, struggle to put their mind at one thing, or argue with children in the backseat.
We can see the technology gaining momentum and expanding to driverless trains that as of now rule the rails in European urban communities, and Boeing is building a self-governing jetliner (pilots are still needed to place information into the framework).
Cybersecurity
A simple search on Google will show you that cybersecurity is a serious concern. For instance, around 707 million cyber security breaches took place in 2015. This number has risen since then, as in the first six months of 2021, there were approximately 1,767 publicly reported breaches that exposed a total of 18.8 billion records.
We can see that organizations are battling to remain one step ahead of hackers. USC specialists say that the self-learning and automation ability empowered by AI can secure information more deliberately and reasonably, keeping individuals secure from illegal fraud and terrorism.
AI can search for designs related to malicious viruses and programs before they can take huge amounts of data or cause havoc—something that humans are unable to do.
Health Care
In today's time, with the help of AI, the health care industry has totally transformed. For example, infections and diseases are more rapidly and accurately analyzed, drug discovery is accelerated and smoothed out, virtual nursing assistants are able to screen patients, and data analysis supports creating a customized patient experience.
AI empowers medical practitioners and clinics to analyze information in a better way and provide medical care to the patients according to their environment and way of living. The benefits of AI can be seen, from diagnosing brain tumors to choosing the best disease treatment for the patient. Additionally, AI is revolutionizing the meaning of customized medicine.
Education
The level of youngsters overall who utilize advanced innovation, cellphones, or tablets, is expanding. The new technology is utilized by companies and associations to provide education where it is most required.
Reading materials like books are digitized with the assistance of AI. The use of AI in education is expanding with virtual guides helping teachers and facial analysis measuring the feelings of students to assist with figuring out who's battling or exhausted and then tailor the experience according to their individual requirements.
The reason why organizations are hiring an artificial intelligence development company is to get their work done.
Customer Service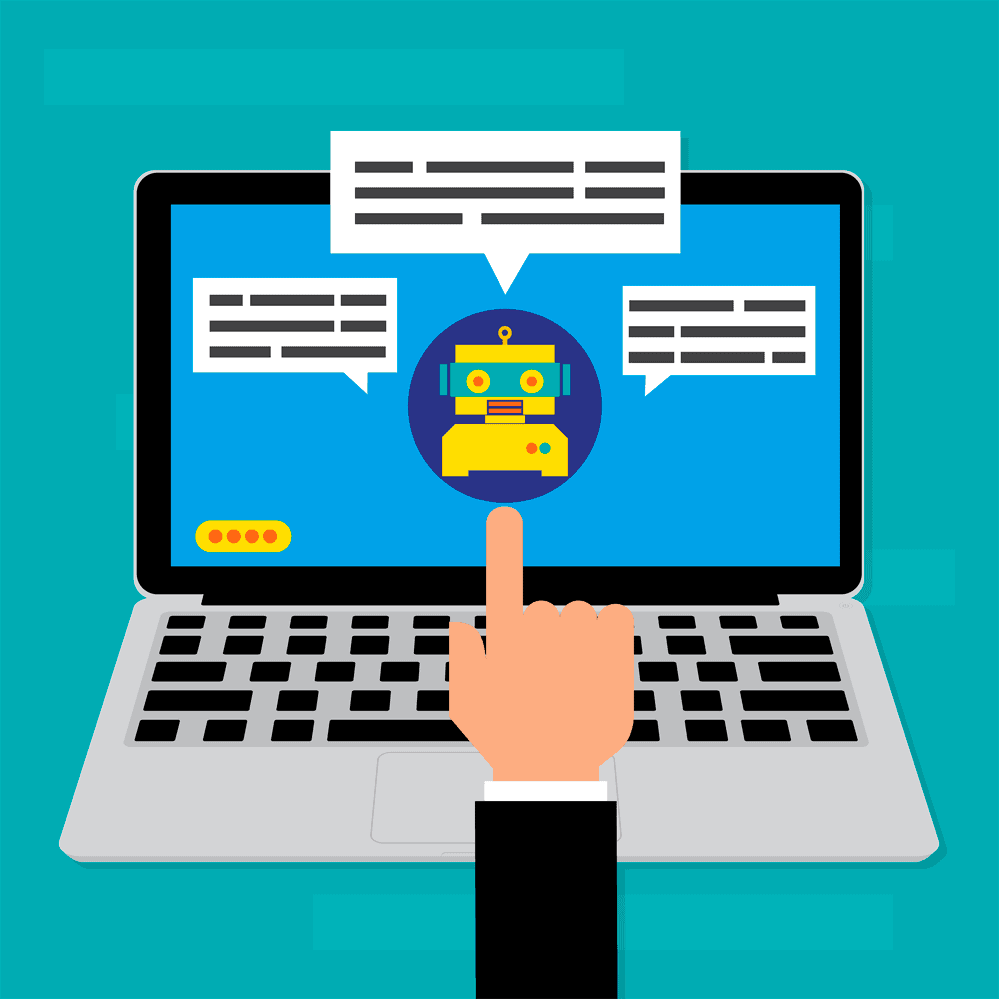 Gone are the days when manual calling was the thing. Nowadays, Google is working on an AI assistant that can make calls like humans to make appointments, for example at your local salon.
The automated frameworks drive the development of further effectiveness and usefulness. They also help the brain avoid exhaustion from the daily errands that numerous employees experience every day. This could be helpful for everyone and even life-changing for people with disabilities.
For instance, someone with hearing difficulties who would usually require an interpreter to set up appointments over the phone, can now use an AI that could make the individual independent.
The worry that the workforce would be seriously harmed because of innovation isn't new. The solution to this worry is digitization, which is rising with new innovation. AI and automation are simplifying the process in the workplace, hence, bringing major changes to the industry and individuals' jobs.
AI Is the Future
The effect of artificial intelligence in daily life is already felt in a wide scope of businesses, from banking and retail, to cultivating and manufacturing. In medical care, AI is utilized to recognize (and, at times, even foresee) illness, serving medical care suppliers and their patients to have better therapy and make good way of life choices.
AI has stirred both dread and excitement as mankind mulls over making machines in our picture. However, when we stroll through this specific entryway, there's a decent possibility that we will not return.
It is clear that connecting with AI will become a regular activity. AI can be utilized to handle significantly troublesome issues and discover solutions that are essential to human prosperity. These advancements are developing significant financial and social advantages.
While this progressive innovation turns into a helping hand for us, we still have no chance of anticipating how it will act. Yet, with proper shields, we can guarantee that AI frameworks are intentional, intelligent, and versatile without forfeiting the significant characteristics that define mankind.