For a few months now, I've been meeting each week with a couple of fellow software developer / entrepreneur buddies of mine, Derick Bailey and Josh Earl, in what is called a Mastermind Group.
Every week we do a Google+ Hangout and discuss what we are doing and the challenges we face with our entrepreneurial exploits. We also help each other by sharing advice and what we are learning along the way.
For me, personally, this group has been a great opportunity to grow. I've learned a lot by sharing ideas with Josh and Derick and getting help with my problems. The group has also been a great source of support. Entrepreneurship is an exciting road to take, but it is also a roller-coaster. Having a couple of buddies to turn to that understand what I am going through has be invaluable.
(By the way, the concept of a Mastermind Group came from an excellent–although slightly strange book–called "Think and Grow Rich" by Napoleon Hill.)
Whenever I would tell someone about the group, I would almost always be asked whether they could either join the group or just listen in. We didn't really want to let anyone else join the group, since we wanted to keep it small enough that we could all discuss our business ventures and get help with them in a reasonable amount of time. But, we could let people listen in…
So, that is how we came up with the idea of the Entreprogrammers Podcast.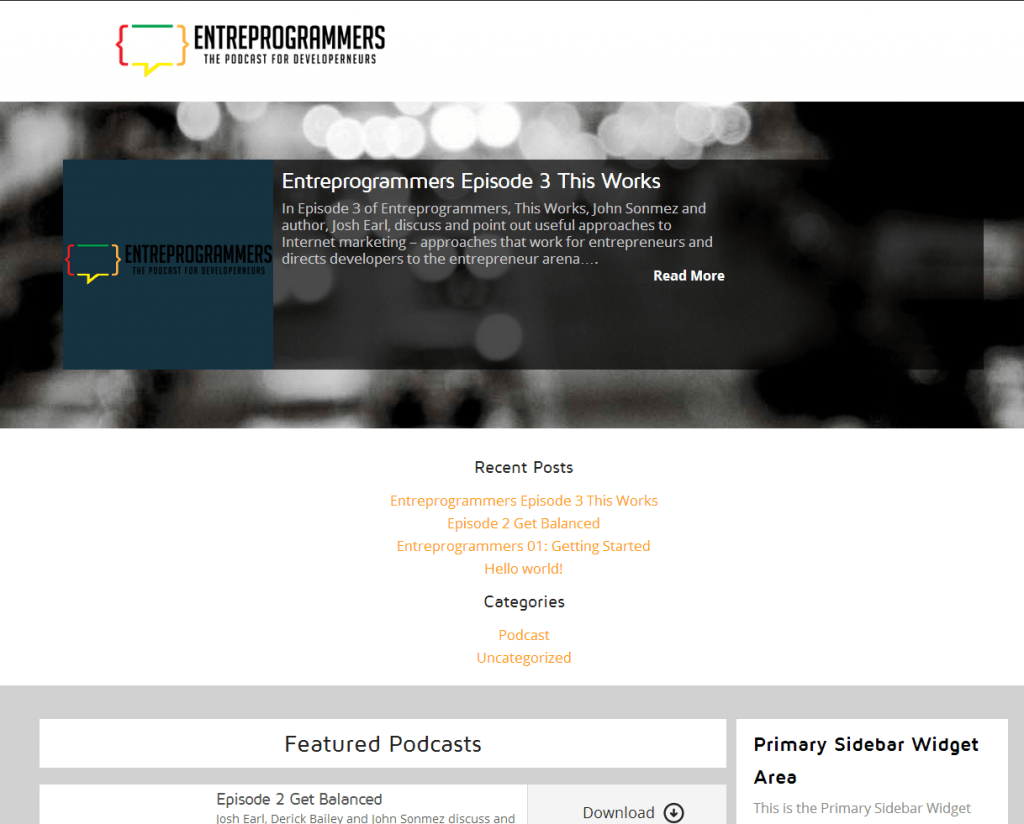 This podcast is a bit unlike most of the other podcast out there as it is literally just us recording our private Mastermind Group sessions. We hardly ever talk "meta" during the podcast and really don't hold anything back. You will get to hear, honestly, how much money we are making, how we are making it, when we screw up and just about everything else that goes on in our businesses.
I realize this won't be for everyone. Some people might think of this as just us rambling on for about an hour to two hours, but this would have been something that would have been extremely beneficial to me when I was just starting out, so I thought it would probably be beneficial to others as well.
We are releasing an audio as well as a video stream for this podcast.
You can check it out at http://entreprogrammers.com.
Right now we've actually recorded about 10 episodes, so we are going to be releasing a few episodes a week until we get caught up. Then, we'll be releasing a new episode each week.
I'll be posting episodes here when they are released and, of course the best way to know when that happens is to subscribe to my weekly email.
I'm pretty excited. I think there is some real value in learning from others honest mistakes and I've gotten so much out of this mastermind group, so I think others will as well.