How APIs Help Developers Build Apps With Enhanced Functionalities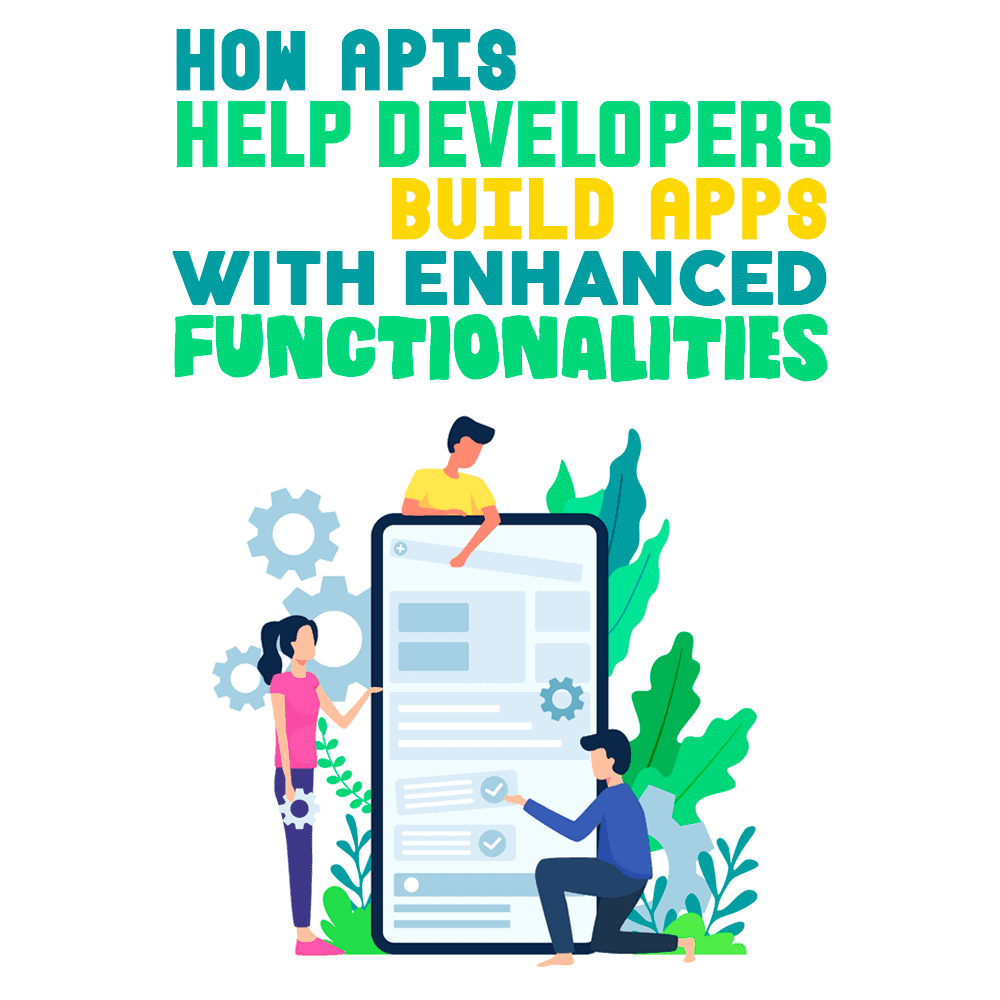 The use of APIs—short for Application Programming Interface—has been growing consistently over the years among both web and mobile app developers. APIs are a set of routines, protocols, and tools that simplify software application development, providing an interface that allows seamless interaction between different applications and software components.
Weather apps and social media apps are only two of the many real-time applications of APIs. According to ProgrammableWeb's research, its directory has added 8,076 new APIs since 2015, with about 2,019 APIs being added every year on average.
The growth of the mobile app market proved to be a boost to API demand. APIs, in the context of mobile application development, define the way a particular app would receive, as well as share data, with other web services or mobile apps.
For instance, a majority of apps today allow you to log in via Facebook or Google; app developers make it possible with APIs.
These are often used while building Graphical User Interface (GUI) components, which in turn, allows the app to easily integrate the API with the device's data and native features.
Considering that, it won't be exaggerating to say that APIs let developers concentrate on building primary app features while relieving them from having to develop everything from scratch. If you want to be a fast developer, you need to know how to use APIs.
This article will guide you through how APIs assist developers in making user-friendly apps. We will also take a look at some of the APIs most widely used by developers throughout the globe. So stay tuned.
Functionalities of APIs That Make Feature-Rich and Exciting Mobile Apps
APIs can be an invaluable tool for the developer. In a sense, APIs allow you to work without having to reinvent the wheel, which leads to clear advantages in terms of productivity and efficiency. Let's take a look at the most important such advantages offered by using APIs.
Saves Considerable Time
Gone are the days when developers had to write each line of code themselves. Now, there is a plethora of APIs easily available out there from reputable tech firms and web service companies, taking the burden off the developers' shoulders.
APIs are pre-built to enable the developers to get started quickly. That saves a lot of precious time for the developers and also decreases coding bugs.
Provides Convenience
With third-party APIs, it has become possible for developers to create apps that let users log in through their existing social media or email accounts, such as Facebook and Google.
An API application layer can be created that can be utilized to send more features and information to audiences; hence, a developer doesn't have to spend time on developing and designing the API from scratch.
Speeds Up App Development Process
Since developers have pre-built APIs available for a diverse set of app development requirements, they don't have to do all the coding themselves.
Moreover, APIs are also used for automating repetitive tasks and workflows throughout the app development cycle. Developers can hassle-freely connect the existing API with a Software Development Kit (SDK) to accomplish the task in question. Moreover, SDKs have API support built-in, enabling the application to interact with back-end services.
Improves Efficiency
Since the APIs can seamlessly access diverse software and internet-centric components, content publishing on a variety of channels becomes a simpler process. In addition to that, content sharing and distribution also turns out to be a smoother operation.
Widely Utilized APIs by Developers
We explored the ways APIs are assisting developers. Now, let's have a look at those APIs that are playing a major role in our daily lives.
YouTube Data API
The YouTube Data API facilitates the addition of various YouTube features to a mobile app.
That means upon using this API, the developer makes the app rich with common YouTube functions such as video uploading, playlist management, subscription management, and channel settings updates, to name a few.
For instance, you can play YouTube videos on the WhatsApp app itself without having to open YouTube.
Google Maps API
One of the most widely used APIs, the Google Maps API allows developers to include the feature of maps in their mobile app. The API has a variety of offerings, from dynamic and static maps to 360-degree view and Street View imagery, to make the app experience rich.
The API works well with iOS and Android as well as websites and offers language localization and geocoding. For example Phresheez—an app for runners, skiers, hikers, and cyclists—makes use of this API, thereby allowing users to visualize their travel path.
Facebook API
We're living in a world that's increasingly getting social virtually, so it makes sense to use social media APIs such as Facebook's in the app. Facebook offers developers different APIs in the form of the Marketing API and the Graph API.
With the integration of the former, app developers get programmatic access to the functionality of Facebook ad campaign management, reports, and custom audiences.
As for the latter, it allows apps to write to and read from the Facebook social graph—accessing posts, users, pages, groups, and more.
Weather API
As the name implies, the Weather API provides accurate weather conditions and forecasts across 200,000+ cities globally. The API has frequently updated current weather conditions based on the global data that comes from over 40,000 weather stations.
The applications are numerous. Suppose you run a travel website and don't have a large meteorological dataset to educate your audience about the weather. With the Weather API, you can easily offer weather forecast functionality for their convenience.
Google Calendar API
The Google Calendar API lets the developer integrate their app with Google Calendar. This API can be used to discover and view public calendar events.
Apart from that, it also allows working with numerous objects related to the Calendar, such as access controls. Offering deeper integration, the API allows mobile apps to display, create, or sync with Calendar data. Event-centric websites and scheduling software utilize this API to modify calendar-related objects and modify events.
Save Time, Improve Efficiency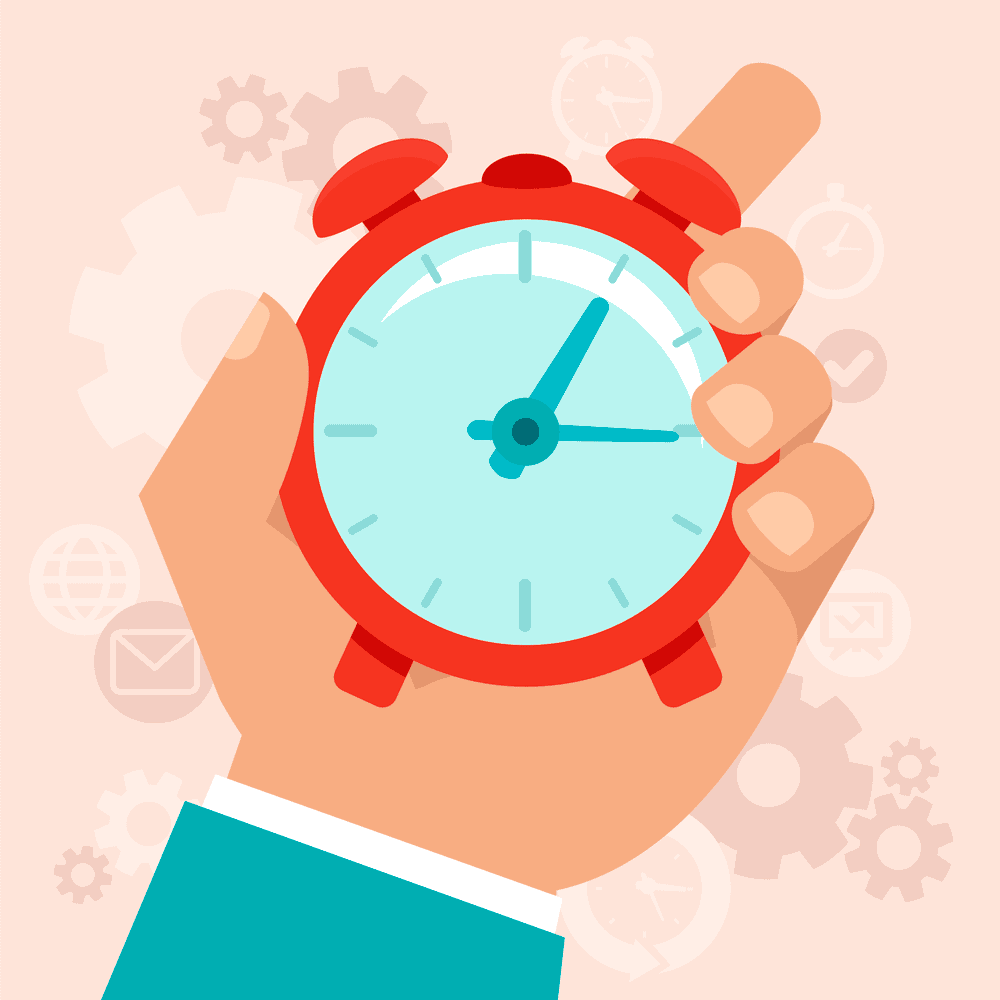 In the end, it all boils down to saving time and improving efficiency—what every app developer is interested in.
APIs save time, improve efficiency, and make applications communicate with each other smoothly, resulting in reduced app development costs. With APIs, new information can be sent to all app users—or, if needed, just a selected few. This ensures data migration is done seamlessly.
Using APIs allows developers to produce better apps packed with amazing functionalities faster. This leads to an improvement of the overall user experience, as it adds personalization, and ultimately to happier and more engaged users, resulting in more $$ for the developers. The sky's the limit, and there are plenty of app ideas to choose and benefit from when developing new APIs.