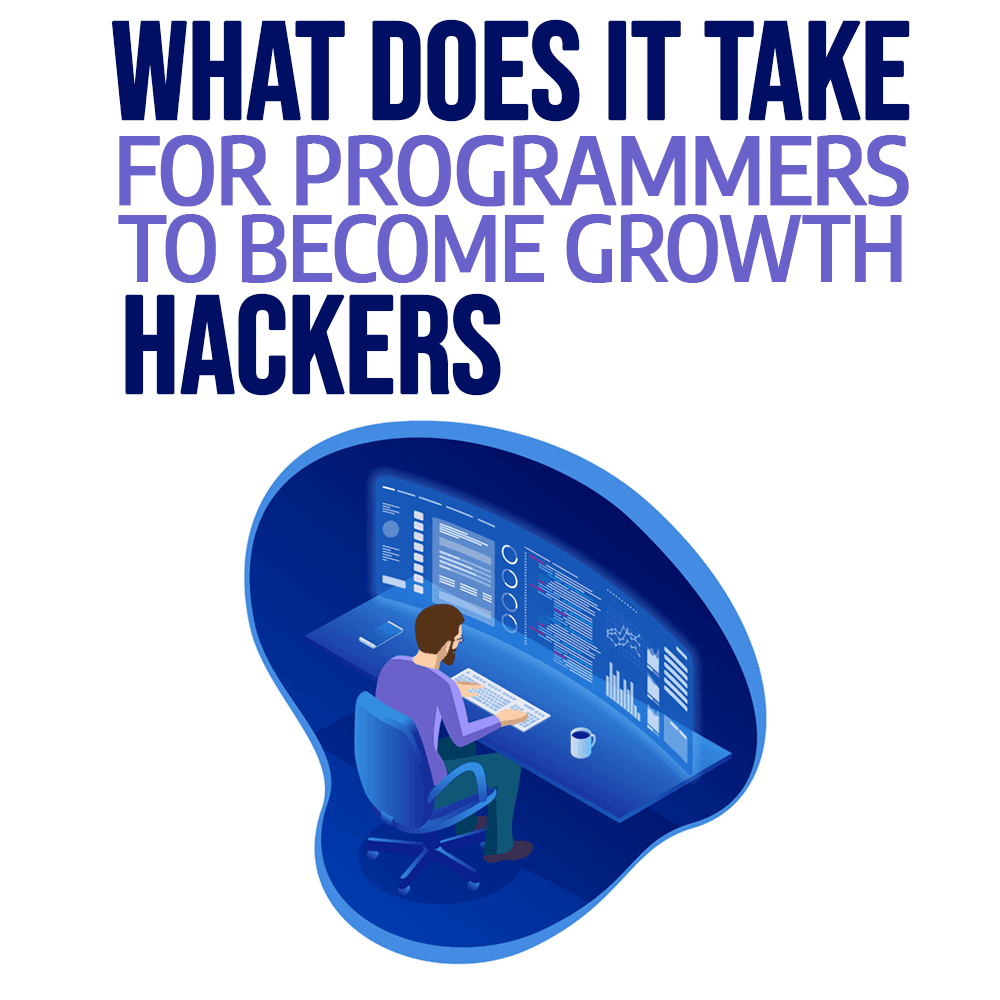 You obviously know what a programmer is, but a "growth hacker," is that even a real job title? Why, yes it is!
It goes without saying, every business shares a common desire for growth regardless of the industry. And today, the competition in any software industry or niche is absolutely cutthroat. So much so that for many industries, especially in the SaaS and e-commerce space, it necessitates the existence of this relatively new title.
As a programmer, you already have a great foundation to transition into this exciting role because your coding knowledge will come in handy during real-time website tweaking (more on that later).
In other words, there are only four key skills you'll need to add to your arsenal if you're serious about making this transition. But first …
What Exactly Is a Growth Hacker?
In his blog post titled "Find a Growth Hacker for Your Startup," Sean Ellis, who first coined the term in 2010, described a growth hacker as "a person whose true north is growth."
What Ellis meant is that a growth hacker's every decision should be focused on the growth of the company, and that decision should be truly informed. The most effective growth hackers (from, say, Airbnb and Dropbox) have been able to steer startups through various stages until they are large-scale enterprises, using straight-up ingenuity.
A growth hacker's primary job involves scrutinizing how every activity a company does is going to influence its growth. Growth hacking involves traditional and nontraditional approaches to improve the growth rate and market adoption of a company's product or service.
Experimenting with a variety of ideas and focusing on the ones that are most feasible and scalable is what growth hacking essentially is.
A Growth Hacker Is Not Another Marketer
People often confuse the role of a marketer and a growth hacker. Yes, there is quite a bit of overlap between the roles of a marketer and a growth hacker, but no, they're certainly not the same.
Both must have the fundamental skills to help a business move forward, but a marketer has a broad focus across several aspects of the business, whereas a growth hacker is solely focused on growth.
To rephrase Anton Ego's remark in the movie Ratatouille:
"Not everyone can become a great artist growth hacker, but a great artist growth hacker can come from anywhere."
You could say that the only thing required to become a growth hacker is an unadulterated passion for growth. Nothing else matters. To quote Aaron Ginn, former Head of Growth at StumbleUpon:
"Growth hacking is more of a mindset than a toolkit."
Put differently, practically anyone can become a growth hacker, from coders and designers to project managers and testers. Your background doesn't make as much difference as your mindset.
Still, as a programmer aspiring to switch into the role of a growth hacker, you're curious as to what exactly it takes for a successful transition. Well, the good news is that …
Programmers Already Have an Edge to Become Growth Hackers
First off, know that a growth hacker doesn't have to be a coding guru, but knowledge of programming (Python) and web languages such as HTML, CSS, and JavaScript will definitely be a big plus.
Your coding experience will enable you to experiment with different things on your company's website (A/B testing) without having to rely on a developer all the time. If you identify something that needs experimentation for possible improvement, you'll be able to make modifications without having to wait for your request to be processed by the development team.
With real-time changes, you can get answers quickly and achieve faster growth than if you have to wait around for someone else to help you out.
But, as you'd expect, there's a lot more to the life of a growth hacker than just website experimentation. For a successful transition into this role, there are four skills you must possess to start off on the right foot: copywriting, outreach, design, and project management.
Copywriting
A high-quality website, email, and landing page; and high-quality social media feeds are pivotal to business growth. You need to be able to create good content, also known as copy, because poor copy can be a major deterrent in achieving the growth milestones you've set.
As a growth hacker, you need to know what good copy looks like. You should be able to edit mediocre copy and transform it into something that's a joy to read (while conveying the message effectively).
So, what constitutes good copy? In a nutshell, good copy is:
persuasive — it encourages the reader to take action.
conversational — it talks directly to the audience (using "you" and "me").
easy to understand — it does not use complex words, long-winded sentences, or jargon.
engaging — it tells a good story, using examples with a touch of humor, without beating around the bush.
Outreach
To grow a startup, you need to get your product or service in front of as many people as possible. The internet is already brimming with other websites, blogs, and influencers that have massive followings.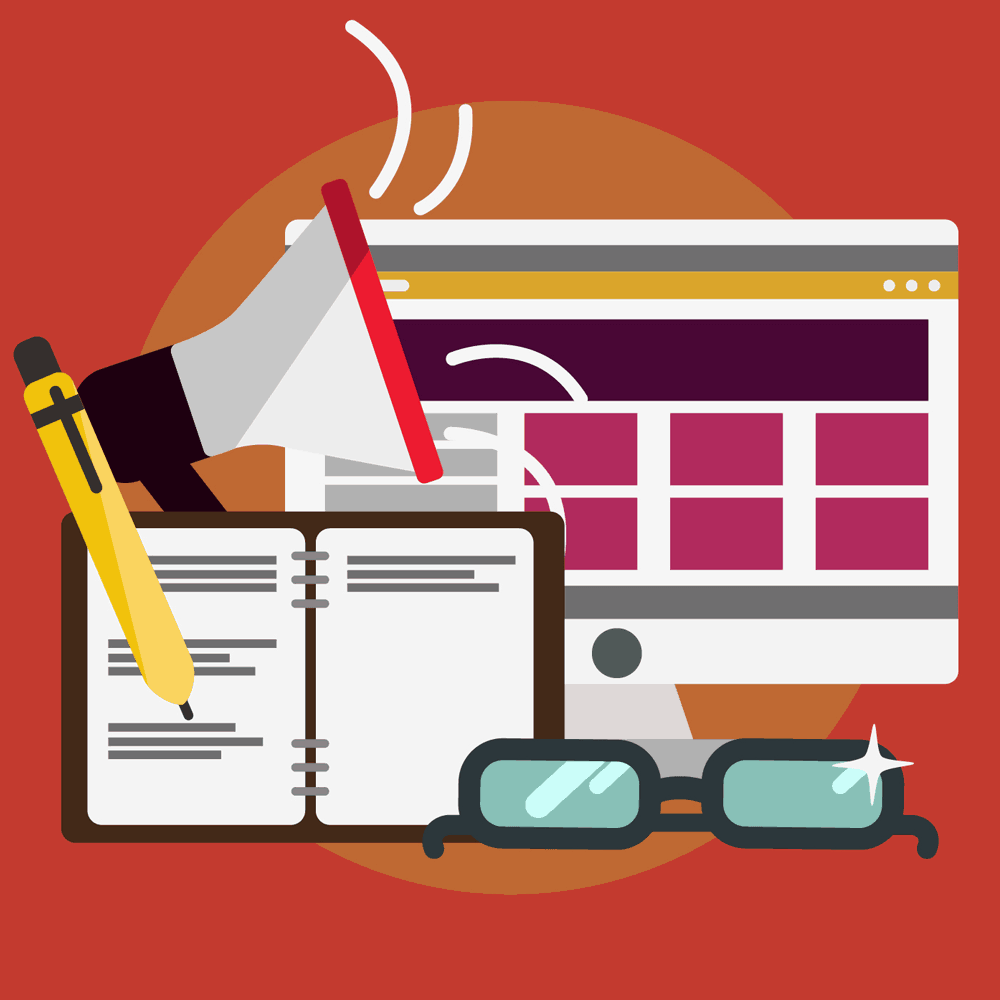 You'll need to know how to leverage those sites and influencers to drive interested leads and potential clients over to your website. Hunting down and then strategically contacting these websites is known as outreach. It involves scouring the web for relevant sites of high-quality and authority to target before crafting engaging outreach emails to grab their attention and get them to collaborate.
Offering high-quality content is a great way to get them to cooperate. Bloggers, in particular, are always on the lookout for good content to add to their blogs. With just a single meaningful collaboration, you could witness a huge influx of traffic and subsequent conversions over to your website.
Thus, the ability to outreach effectively is a must-have skill for any growth hacker worth their salt.
Design
As a growth hacker, you obviously don't have to be an expert in design, but basic design knowledge can go a long way in helping your company grow fast.
If information isn't displayed in an appealing and user-friendly manner on your startup's website or app, people aren't going to stick around.
You must know the fundamentals of interaction design, user research, and usability testing. At the very least, you need to have a knack for thinking from the user's perspective.
With fairly strong UI and UX design skills, you can present sound recommendations on the different design elements of the website or app so that they accurately reflect your business and generate revenue in the long run.
Project Management
Project managers play a big role in business growth, especially for product-based startups. They help bridge the gap between different teams, ensuring that the least amount of resources are used to produce maximum results and the product is shipped on time.
With project management skills, such as budgeting, leadership, and negotiation, you'll be able to use your startup's resources more efficiently and cost-effectively, which translates to better and faster growth of the company.
Break the Rules
You don't need to be adept at all of these, but as a growth hacker, you need to be a jack of all trades. You need to be shrewd and do whatever it takes. For instance, be bold and take calculated marketing risks with social media content — who knows, it might just go viral and get your startup that much-needed exposure.
With an average starting salary of nearly $85,000 (according to PayScale), becoming a growth hacker can be quite lucrative. But you may not be able to find a job as a growth hacker just based on your programming skills. Don't worry. Start building your growth hacking portfolio by being a self-employed growth hacker. Work on growing your personal brand until you are able to prove to potential employers that you know your stuff.
You might presume that growth hackers can't work remotely, but that's not the case. Yes, you can be earning extra as a programmer from home. Likewise, you can earn extra as a part-time remote growth hacker, too. There are plenty of new opportunities opening up every day on LinkedIn and dedicated platforms.
Growth hacking doesn't come with a fixed set of rules or job description. It demands you to think outside the box and unleashes your crafty creativity. It's all about your mindset and your ability to hustle.
If you like the idea of helping companies grow, you're already on your way to being a growth hacker. Your programming experience gives you a foundation; by working to develop your skills in writing good copy, reaching out and making connections, learning basic design, and being a program manager, you can easily take on this new challenge in the software field.