With the expansion of high technologies and millions of data, the problem of losing any of the data becomes more serious. The sensitive data on personal devices or computers are prone to damage or loss caused by mechanical failure. Cloud backup is, so far, the best means to protect data and restore it in case of a crash.
Cloud backup or online backup is the tech service of sending data to a secondary server or a data storage system. A third-party service offers the consumer data storage space or access to data or restores it anytime needed. This technology is a key solution for companies to switch to more flexible data storage from physical devices to the cloud and reduce costs.
As an IT segment, cloud computing generated over $300 billion in revenue in 2020. Moreover, already 81% of all enterprises have implemented a multi-cloud strategy. In 2020, 67% of business infrastructure was transformed into cloud-based, and it is predicted that up to 94% of the global workload will be controlled by cloud servers shortly. It becomes evident that cloud backup is an important, even vital, technology.
In this post I will offer you a comprehensive analysis of the best cloud backup systems you can find, listing their pros and cons so that you can choose the solution most suitable to your needs.
Types of Clouds and Cloud Service Models
First of all, a clarification. "Cloud storage" and "cloud backup" are not synonymous. The former is a remote storage drive to save data and access it through the internet. On the other hand, cloud backup includes the functionality of cloud storage, plus it grabs all the data from the device and stores it in a cloud. Typically, cloud storage and cloud backup—alongside cloud sync—operate within the same software.
Generally, we can divide cloud into three separate categories: public, private, and hybrid:
Public cloud is owned by a third-party service provider and delivers services across the internet. The user gets access to the cloud services and manages their account through a web browser or a mobile app.
Private cloud, on the other hand, delivers services within an organization. Cloud computing services and resources are used by a single company and its members who have access. The cloud may be located on the on-site data center of the company or hosted by a third-party service provider.
Hybrid cloud offers both types of cloud usage. The flexible solution of hybrid cloud suggests a smooth switch between public and private clouds.
Besides this basic division, we can also categorize cloud services according to their models: Software as a Service (SaaS), Platform as a Service (PaaS), or Infrastructure as a Service (IaaS):
Software as a Service (SaaS) offers data access from the device or a web browser with a network connection. This way the provider gives end-users network-based access to a single copy of an app created for SaaS distribution. At the same time, the cloud providers can manage the software app with SaaS and handle any maintenance like updates or security patching. With a compound annual growth rate of 18%, the SaaS market will reach a value of $623 billion by 2023.
Platform as a Service (PaaS). The PaaS model supplies an environment for developing an app and managing its future maintenance. The technology is more popular in mobile app development. It helps build an app faster without setting up the underlying infrastructure of servers and storage. Simply put, developers are renting everything needed to build an app from a cloud provider.
Infrastructure as a Service (IaaS). The form of cloud computing delivers on-demand resources like storage and network to consumers over the internet. Due to the rise of PaaS, the IaaS technology registered a fall. Still, by 2027, the IaaS market will be valued at $201 billion.
With hundreds of free and paid cloud services, it is vital to find a reliable one that will meet your requirements and provide secure backup and storage. After all, you are going to entrust this cloud with some really important parts of your life.
Cloud Backup Options
In this section I offer you a list of existing popular cloud backup services, including their pros and cons. This way, you can see which ones have the features you need so that you can make the choice that is right for you.
IDrive is so far the top popular cloud backup service that offers a whole host of useful features in terms of data backup process, synchronization, and sharing. It offers a free basic plan with 5GB storage and a standard paid plan with 5TB ($52,12/year) that can be upgraded to 10TB storage.
One of the major features of IDrive is unlimited devices' integration and continuous data backup that ensures full data protection compared to a scheduled backup function.
Pros
Files are not automatically deleted from the cloud
Mobile backup service
Secure file transfer
Multiple platforms covered
Private encryption key
Cons
Limited storage
Lack of two-factor-authentication (2FA)
Baseline storage of only 250GB
Basic sharing options
Not user-friendly interface
With 5GB of free storage space, NordLocker can be a great backup solution for personal usage. The paid plan gives up to 500GB of storage space. The high-level and rock-solid security has up-to-date encryption protocols. With the service, it is possible to sync the files and have access from different devices through the app.
Pros
Simple to use
"Zero-knowledge" policy
Cons
Files can be shared only with NordLocker users
The best thing about the pCloud service is that you get 4GB of free space and can max the storage out to 10GB by installing desktop and mobile versions and inviting your friends to pCloud. Another handy feature of the service is the client-side file encryption that works on 256-bit AES, allowing no one else except the user to access files.
Pros
Reasonable price ($48/year)
User-friendly interface
Desktop and mobile apps
Extended file history
Pocket-friendly
Cons
Dropbox was the first to offer cloud backup and storage in 2007. At that time, it was a groundbreaking solution that started a new culture and trend of storing data on an off-site location. Today, Dropbox Business has a storage capacity of up to 5TB and extended features; single admin login, 256-bit AES and SSL/TLS encryption, controlling user permissions, watermarking, 180-day data retention, and much more.
Pros
Powerful collaboration tools
Unlimited storage options
Functional features and tools
Cloud storage and sync
Cons
High price ($25 per month for advanced features)
Doesn't support online editing option
CrashPlan can be considered the top cloud backup service for small businesses as a result of its fast functionality and multiple-platform support. The customizable service offers to set the frequency of backup, account security, retention of deleted files, etc. The per-device pricing model is excellent for startups and small businesses with a few devices.
Pros
Unlimited storage
Fast download and upload speeds
Option to backup external drivers
Powerful encryption
Unlimited file versioning
Mobile devices' support
 Cons
The pricing ($10/month)
Not supporting file sharing
Not supporting offline backup and restore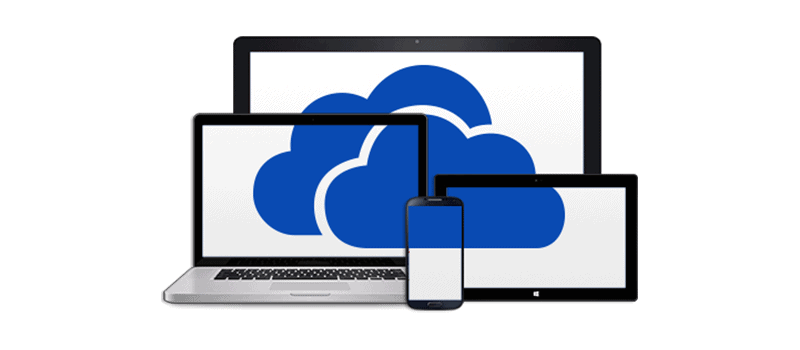 For Windows and Microsoft Office users, OneDrive is a functional cloud backup service with lots of benefits and features. The web and mobile interfaces are easy to handle. OneDrive supports multiple PCs and access to online and offline storage. However, as a corporate backup tool, OneDrive is less flexible and effective.
Pros
Available with Microsoft 365
Option to edit files online without downloading
15GB free storage
Social network integration
User-friendly interface
Mobile app support
Cons
No advanced features
Synchronizing only specific folders
This is one of the top budget-friendly and simple backup services for personal and business purposes. Cloud backup is mostly valued for its capacity, and Backblaze nailed it, offering unlimited backup space. Unfortunately, the service is more often underestimated for not having file synchronization, but it is perfect in its major role, i.e., backup. For security, the data is encrypted.
Pros
Low price ($60 for one year)
Unlimited storage
Data encryption
External drive backup
Cons
No multiple device support
Not user-friendly mobile app
Mid-range backup performance
No private encryption
One of the top advantages of the Carbonite Safe backup service is the intuitive interface that shows the files that have been fully or partially backed up or not backed up at all. The basic Safe plan is limited in functions, lacking the automated backup of large files, video files, and external drivers.
Pros
Unlimited storage
Continuous backup
Free trial usage of all available plans for 15 days
High level of security
 Cons
Slow upload speed
Extra costs for additional features
File versioning limited to 30 days
Large files should be chosen manually to backup
Relatively high price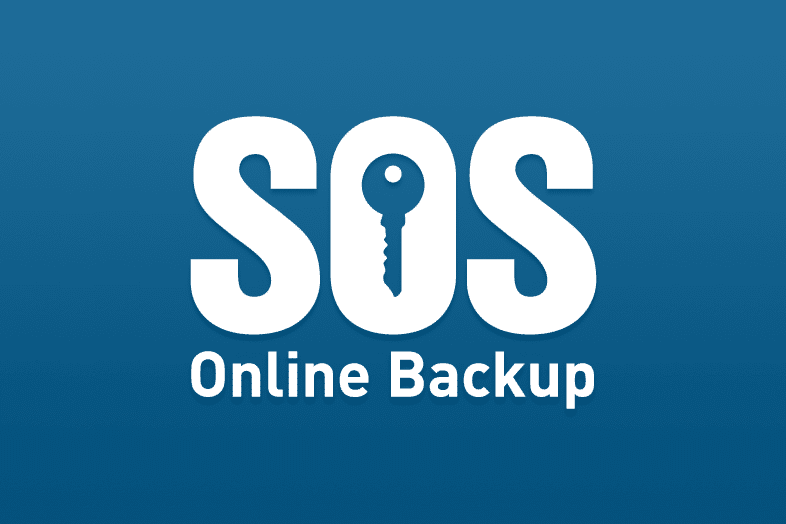 SOS Online Backup offers a bulk of free features that are mostly premium add-ons in other services. It also supports SQL Server, Exchange, and SharePoint. SOS Online Backup stores any deleted file forever, so there is no chance to lose any data even if deleted by accident.
Pros
No restrictions
The option to integrate an unlimited number of devices
Unlimited versioning
Multiple platform support (iOS, Android, Mac, Windows Vista, etc.)
 Cons
No option to access from the web, and once the key is lost, it cannot be recovered
High pricе ($40 per month for 1TB)
For personal use, SugarSync has a basic plan with 100GB of cloud storage, while business plans are enhanced with more features and storage of 1TB capacity. The service encrypts data during upload, storage, and download. SugarSync gives an option to choose folders to sync and exclude those that don't need automatic backup.
Pros
Configurable sync service
Remote management
File Explorer integration
Cons
Lacking handy features
Slow upload and download speed
Expensive ($55 / month)
No 2FA
There Are Many Reasons To Choose a Cloud Backup
Cloud backup and storage are important, even vital for personal and corporate usage alike. It gives you the feeling of safety that your sensitive data is protected even if it gets lost from your device. So what criteria to pay attention to when choosing a cloud backup service?
Ultimately, it's a matter of balance. Ideally, there would be a solution that would combine high performance and versatility of features and robust security at a low price—or, why not, even free. But there is no such option, so it's a matter of finding the balance suitable to your needs.
Apart from these attributes above, you should also consider storage space options, the scalability of the service, the frequency of backups, and vendor disaster recovery.
Carefully considering the pros and cons of each option, based on your individual requirements, can reveal the choice you should make.