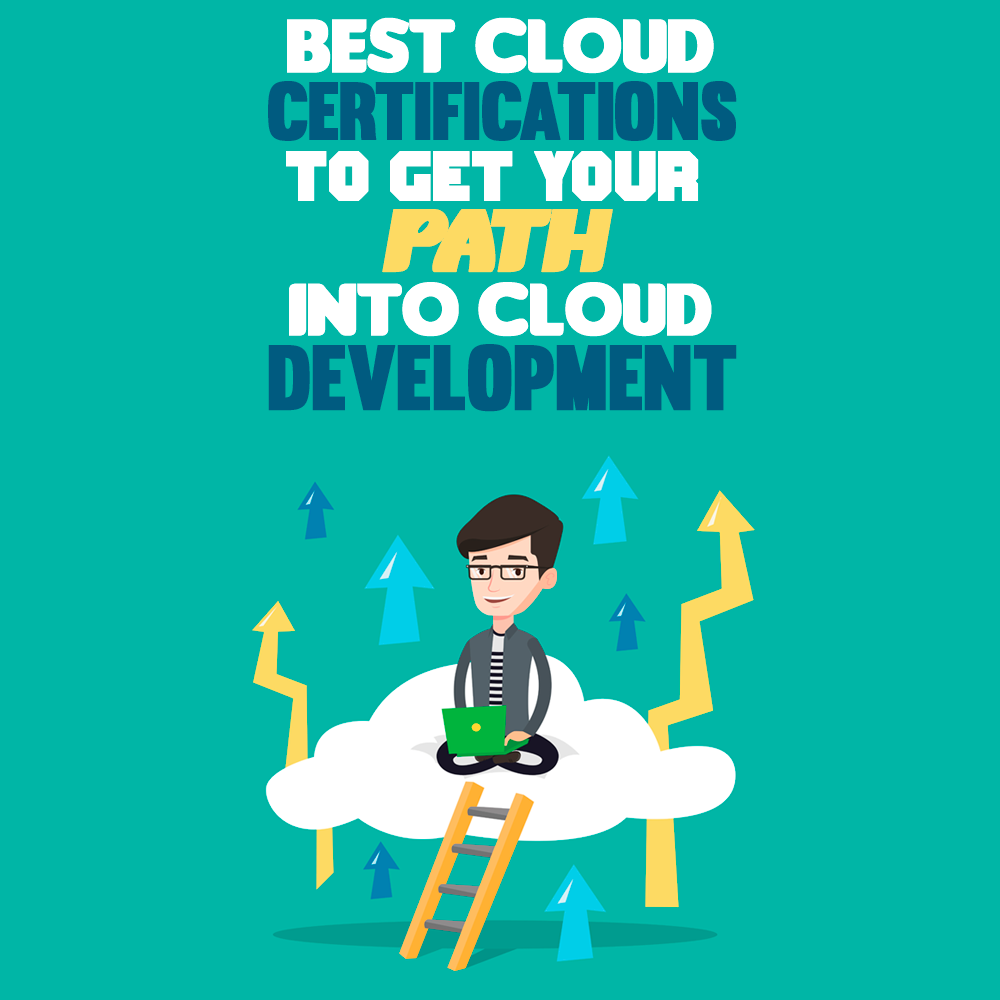 In our undeniably digital modern world, to remain competitive, organizations must have the right cloud computing strategy. Cloud adoption has been expanding in the past years and accelerated even more due to the pandemic. In the first quarter of 2020, cloud spending rose 37% to $29 billion, reports PwC. According to Gartner Research, the worldwide public cloud revenue had seen 23% growth in 2021, to $332.2 billion.
As a result, cloud computing jobs are among the highest-paid in the Information Technology field. The specialists in cloud support, cloud architecture, and cloud software development bring a lot of value.
The tremendous rise in demand has been creating new cloud roles, which leads to a significant skill gap in the industry. Whether you're starting out or you want to move on to the next thing, being a cloud computing expert will help you advance your career.
There are a lot of courses that can get you started with a certification. If you're wondering where to start, the list below can help. We'll look at what courses specific vendors offer, as well as some general courses, and give you some background on the test to help you make the right decision.
Why Certification Matters
If you are just entering the world of cloud computing, you should start thinking cloud. Certification might be the number one choice to get basic cloud knowledge.
If you consider becoming an IT pro, taking courses is less time-consuming and cost effective than a university education. Remote studying is convenient and up-to-date, and it also gives you a choice of what to learn and when.
Certifications do not guarantee you the job, but they are definitely door openers. Showcasing your cloud certificates on your CV, blog, or LinkedIn profile demonstrates your interest and inclusiveness in the topic. Not to mention, having cloud certificates gives your prospective employer the impression that you have spent time studying and faced examination challenges.
Indeed, employers seek IT pros with specific expert-level skills which can be obtained in the courses, such as:
Cloud architecture and design
Cloud concepts
Cloud solutions
Security within the cloud
Automation and virtualization
The public vs. private cloud
Big data, Data science
Improving your expertise through certifications not only updates your experience in the cloud but allows you to get better and higher-paid jobs.
How To Choose the Best Cloud Certification in 2022
The choice of certification in cloud computing depends on your level of expertise and the job you are aiming for. Whether you are experienced in other clouds, changing IT specialization, or just starting a career in cloud computing, working in a new cloud environment might be challenging. Consider obtaining vendor-specific cloud certifications to get the necessary skills and understanding of the individual technologies and infrastructures.
Let us look at the most popular certifications, how much they cost, and how long it takes to master them. A quick note: All exam fees are listed in USD and may differ for your country or region where the exam is proctored. Please refer to the official certification provider to check the current pricing in your area.
Amazon Web Services (AWS) Certifications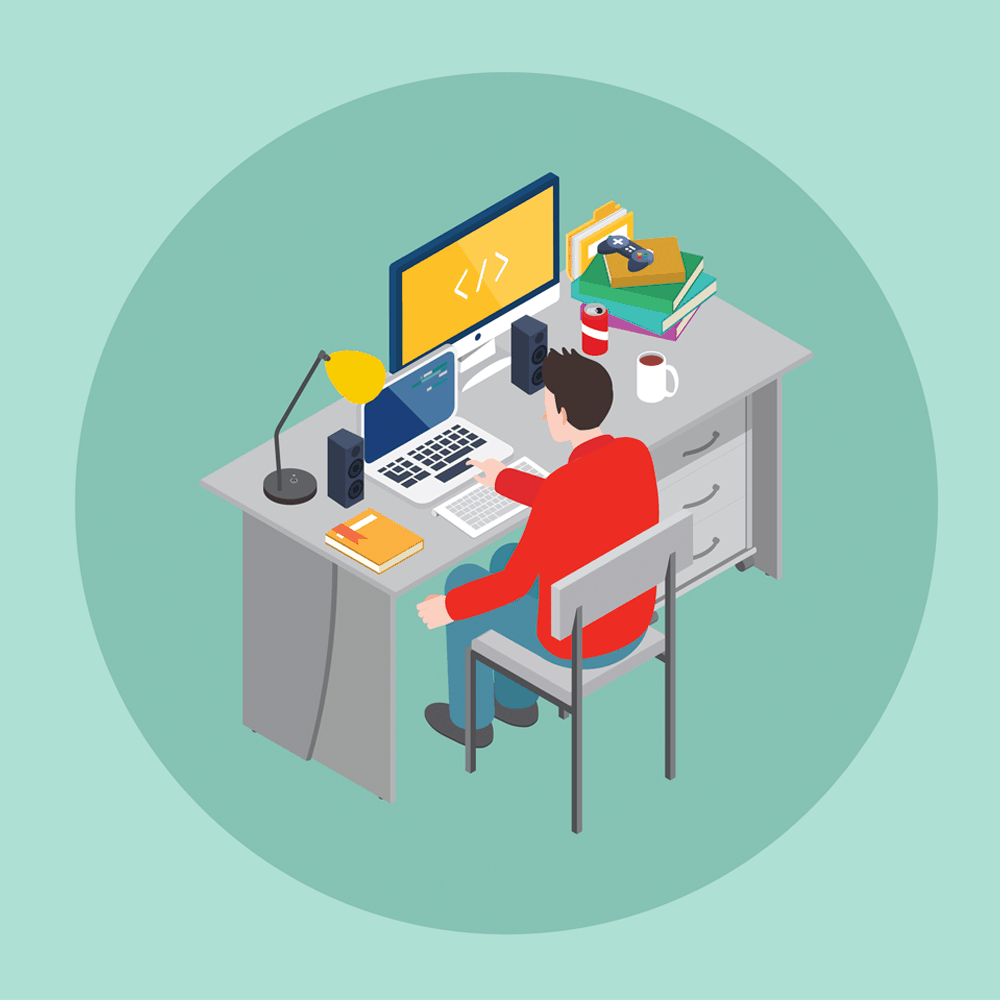 Amazon Web Services offer a variety of certifications for foundational and expert level professionals. With 33% of market share and strong presence in the global network, AWS is on top of the list of vendors to consider when choosing your cloud platform, and therefore it generates the most demand in cloud specialists.
AWS certifications are a fast and affordable way to validate your cloud knowledge. High level certifications may be more difficult to obtain and require years of prior experience in cloud technology.
AWS Certified Cloud Practitioner. This entry-level certification will check your understanding of basic AWS architecture, the value proposition of the cloud, and other core principles.
Exam length: 90 minutes
Exam Fee: $100
AWS Certified Solutions Architect – Associate. Take it if you have some experience in designing distributed applications. You need to know how network technologies work in AWS, the design of performant systems, implementation, and deployment in AWS. Above that, the exam includes AWS-related data security and cost optimization practices.
Exam length: 130 minutes
Exam Fee: $150
AWS Certified Developer – Associate. The exam covers basic AWS architecture and the core AWS services. You will apply the working knowledge of applications that utilize AWS services. To pass the exam, you need to know how to write code that uses AWS software to access AWS applications from within your custom business application.
Exam length: 130 minutes
Exam Fee: $150
AWS Certified SysOps Administrator – Associate. The exam, specialized for system administrators, requires you to have both technical expertise and knowledge of the operational aspects concepts within the AWS platform. The test format is multiple choice, multiple select, and exam lab (a scenario composed of tasks to perform in the AWS Management Console or AWS CLI).
Exam length: 3 hours
Exam Fee: $150
AWS Certified Solutions Architect-Professional. That is the peak of general AWS expertise. The exam is intended for pros with over two years of hands-on experience designing and deploying cloud architecture on AWS.
Exam length: 3 hours
Exam Fee: $300
Google Cloud Platform (GCP) Certifications
Google Cloud remains one of the three top cloud platforms, with 8% market share, rapidly expanding its global presence. There are currently ten certifications to choose from. GCP exams may be more difficult to pass, as some may have higher requirements for the candidates (e.g., developer background).
Associate Cloud Engineer. Google recommends taking the exam for those having over half a year of hands-on experience with Google Cloud. It ensures you have a strong foundation, allowing you to proceed with Professional certifications.
Exam length: 2 hours
Exam Fee: $125
Professional Cloud Architect. You should be proficient in cloud computing and have at least one year of working within the Google Cloud environment. The exam checks your abilities to design a cloud solution architecture and manage its infrastructure. Moreover, you need to be familiar with data security and cost optimization practices.
Exam length: 2 hours
Exam Fee: $200
Professional Data Engineer. According to Google, the data engineer enables data-driven decision-making by collecting, transforming, and publishing data. The exam evaluates your ability to design data processing systems, secure and monitor data processing systems, and operationalize machine learning models in particular.
Exam length: 2 hours
Exam Fee: $200
Professional Cloud Developer. This exam requires cloud developers to be experienced with cloud-native applications and design highly scalable, available, and reliable applications using Google-recommended practices and tools. In addition, the developer should be proficient with at least one general-purpose programming language to complete the exam.
Exam length: 2 hours
Exam Fee: $200
Professional Cloud Network Engineer. The successful examinees can design a Google Cloud network. They also should be able to implement Virtual Private Cloud (VPC) instances and hybrid interconnectivity.
Exam length: 2 hours
Exam Fee: $200
Professional Cloud Security Engineer. The exam assesses the ability to configure access and manage operations within a cloud environment and ensure network security and compliance.
Exam length: 2 hours
Exam Fee: $200
Microsoft Certified Azure Certifications
Microsoft Azure is right there on the leaderboard of the top cloud platforms with 21% market share. There are 12 cloud certifications that you can choose from. Microsoft-certified cloud specialists are in high demand.
Azure Fundamentals. Azure is the world's second-largest cloud provider. Thus, it should be on your short list of cloud computing certifications for beginners. The exam is designed for those with technical and non-technical backgrounds. The Azure Fundamentals covers the basics of cloud computing and allows proceeding to more advanced Azure certifications.
Exam length: 45 minutes
Exam Fee: $99
Azure Administrator Associate. The candidate is recommended to have 6+ months of hands-on experience administering Azure and be able to implement, manage, and monitor an organization's Microsoft Azure environment.
Exam length: 3 hours
Exam Fee: $165
Azure Developer Associate. The examinee's core skills to be tested are: designing, developing, building, testing, deploying, performance tuning, monitoring, and maintaining cloud applications and services on Microsoft Azure. The candidate should have practical knowledge of PowerShell, Azure CLI, Azure portal, and Azure Resource Manager templates.
Exam length: 3 hours
Exam Fee: $165
IBM Cloud Certifications
IBM has its established Center of Cloud Training, where you can choose your learning path and prepare for the examination in one of 12 certifications. IBM regularly updates its exams and training. You can continue learning and retake exams every 1-2 years to keep your proof of knowledge up to date.
IBM Certified Advocate v2. The training for the exam provides essential knowledge to the cloud computing beginner. The certified Advocate can describe the history and nature of cloud computing and distinguish between cloud services and deployment models. The format of the test is multiple choice and multiple select.
Exam length: 90 minutes
Exam Fee: $200
Cisco Certified Network Administrator Cloud
Cisco offers two kinds of certifications, CCNA and CCNP. The exams are somewhat expensive compared to other vendors. However, Cisco provides role-based curricula, meaning the certification is practical, task-oriented, and aligned with in-demand skills of a cloud professional. Cisco certifications prepare you for the SME work environment, and even government jobs.
Cisco Certified Network Associate (CCNA). The training course and exam build the foundation for implementing and administering networking and IT infrastructure. The certification is for associate-level network engineers and designers, cloud engineers, and cloud administrators. CCNA exam covers networking fundamentals, IP services, security fundamentals, automation, and programmability.
Exam length: 2 hours
Exam Fee: $300
Cisco Certified Network Professional (CCNP) Data Center. The professional-level certificate might be the next on your shortlist after the CCNA. It asserts your skills with data center solutions. To earn the CCNP Data Center certification, you choose a core exam or a data center concentration exam, according to your technology area preferences.
Exam length: 2 hours
Exam Fee: Core exam $400, Concentration exam $300
Vendor-Neutral Certifications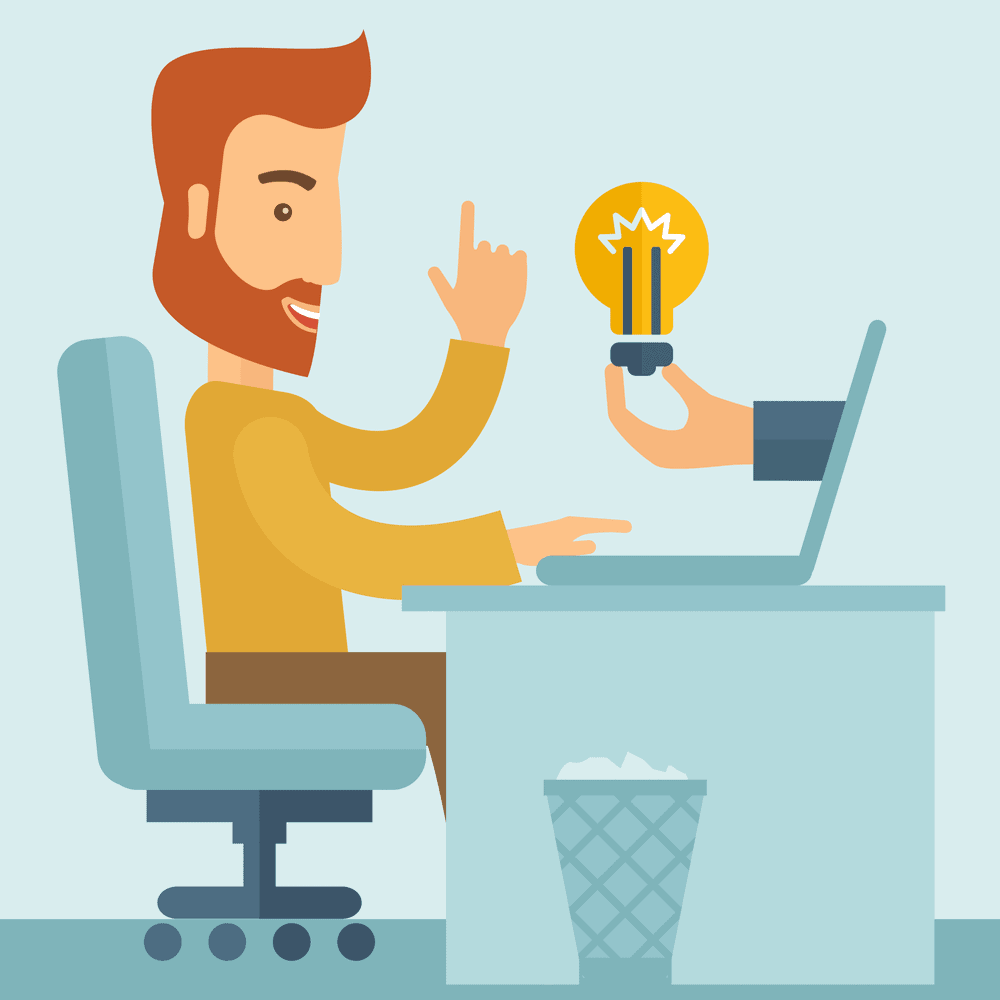 Non-vendor-specific or vendor-neutral certifications are a way to validate your cloud knowledge and expertise without regard to the platform. These are foundational certifications for building your expertise in cloud technology.
However, there is generally a poor variety of certifications offered and they are comparably more expensive than vendor-specific certifications. You may want to opt for vendor-neutral certifications if it's the best option for your specific field of work, e.g., cloud security.
Cloud Security Alliance: Certificate of Cloud Security Knowledge (CCSK). The CCSK certificate is a standard of expertise for cloud security. It is the necessary foundation for building your expertise in vendor-specific cloud services.
Exam length: 90 minutes
Exam Fee: $395
CompTIA Cloud+. As the non-profit association states, this "is the only performance-based IT certification that views cloud-based infrastructure services in the context of broader IT systems operations regardless of the platform." Cloud+ is an entry-level exam. Still, the examinee is assumed to have hands-on experience with computers, networks, and cyber security.
Exam length: 90 minutes
Exam Fee: $348
CompTIA Cloud Essentials +. This certification utilizes business principles and fundamental cloud concepts required for IT and non-technical professionals.
Exam length: 1 hour
Exam Fee: $130
Cloud Certified Professional (Arcitura Education). The exams assess cloud computing concepts, models and business considerations, proficiency in fundamental technology, and security-related areas of cloud computing. You can choose workshops and exams relevant to your cloud computing job or career demands. Duration and pricing vary. For example, Cloud Technology Professional Combined Certification Exam lasts 90 minutes and costs $199.
Cloud Institute provides vendor-neutral and leading Cloud Computing online Certification programs. You can start with the Cloud Open Exam to test your cloud computing knowledge and prepare yourself for future assessments for free. If you want to test your knowledge in designing and implementing Cloud Computing services, proceed to Certified Cloud Architect certification.
Exam length: 1 hour
Exam Fee: $95
Which Cloud Certification Is for You?
Cloud certification can help you stand out and make yourself more competitive in the job market. It is proof of your knowledge and skill.
Whether you start a new career in cloud computing or expand the scope of your profession, choose the certification wisely. To narrow your choice, research which cloud platforms are more widely used in your target geographical region and industry. Know what certifications are relevant to your line of work and make sure to keep them up to date.