Developing modern games can require a lot of resources. To be able to work with high-quality assets and complex worlds while keeping your workflow fast and comfortable, it makes sense to invest in a powerful laptop for game development.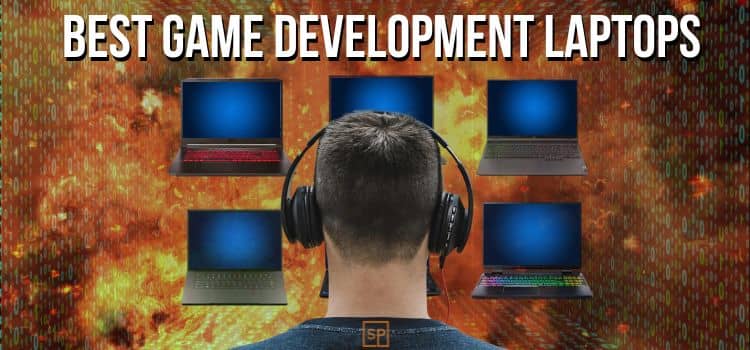 Let's look at the 12 best models available today, so you can make an informed choice – and get the mobile workstation that'll best help you create the games (even AAA-type games, if desired) of your dreams.
Quick verdict
#1 best laptop for game development
ASUS ROG Scar 17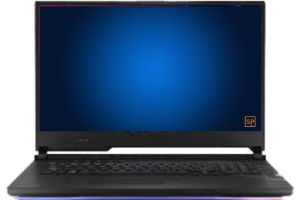 Best price-Performance ratio
ASUS Zephyrus G16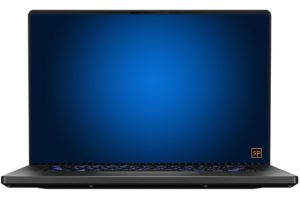 Best budget-sparing game dev laptop
ASUS TUF Dash A15
What makes a great Game Dev laptop
Here are the most important attributes I've looked at in the review. These are what make a laptop great for game development.
⬇️ Skip to reviews ⬇️
Large screen, high resolution, high color gamut
Ideally, you want 1440p+ resolution for maximum "screen real estate", coupled with a 15.6"+ screen size so you're looking at a decent-sized screen while making your games.
For designing games, you also want a high color gamut screen to produce the most vivid colors. The most beautiful and brightest screen type is Mini-LED, which is currently only found in some higher-end laptop models.
GPU
Picking a powerful GPU for your Game Development laptop will make a big difference in how quickly you can work with assets and render complex 3D scenes in Unreal Engine, for example.
CPU
The faster your laptop's CPU, the faster your game will compile. Especially if you're also doing 3D modeling, it could make sense to go for the most capable CPU within your budget.
RAM
To avoid lag during developing games, it's important that your laptop has a large amount of RAM with high bandwidth and low latency.
PCIe SSD Hard Drive
Make sure your new laptop has the newest-generation PCIe SSD hard drives – they're 2 to 3 times faster than the old standard SATA SSDs.
Good heat control
Any high-performance system encased in a small laptop chassis will produce a lot of heat. The best game dev laptop will be built such that this heat is managed well – because if it's not, the machine's speed will be throttled. Even worse, the scorching temperatures could damage the hardware over time. 
Keyboard
A solid keyboard without much flex, and preferably good backlighting, will make your game programming experience more efficient and enjoyable.
Portability: Battery & Weight
While many programmers use a laptop as a stationary desktop replacement, you still might want to travel with it, or work somewhere without access to electrical outlets once in a while. In that case you should look at how big and heavy your game dev laptop will be, and how long its battery will last you.
The 10 best Game Development laptops reviewed
The 5 highest-performance models compared:
AMD Ryzen 9 7945HX – Geforce RTX 4090 (16GB) @175W – 32GB RAM (64GB max)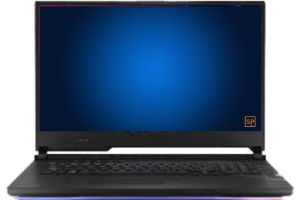 This is hands-down the highest performing laptop for game development you can buy today. 
The ROG Strix Scar 17 combines the new, currently fastest CPU in the AMD Ryzen 9 7945HX with the biggest GeForce 4090 – run at a full 175W – and 32GB of DDR5-4800MHz RAM out of the box (easily upgradeable to a max of 64GB).
Display: The ASUS comes with a 1440p/WQHD (16:9) 240Hz IPS screen , which gives you a lot of real estate for game programming tools even if you're using the laptop as a stand-alone. The brightness goes up to 1100 nits! And the 240Hz refresh rate is more than plenty for any application.
Special Features: Strong RGB Light bar, UV reactive coating, MUX switch for higher performance (with Advanced Optimus, so you can switch on the fly), liquid metal & vapor chamber for cooling, 
Battery: It doesn't last too long – around 4 hours in normal use and a bit over an hour during intensive tasks like compiling games or 3D modeling.
Cooling: Although Asus have implemented some powerful cooling mechanism into the laptop, it still runs quite hot (up to 95C at the CPU and 80C+ at the GPU) under the most serious stress conditions.
Price: Unfortunately, the Scar 17's best-of-market performance comes with a serious price tag.
Pros
Extreme performance
Fan control tool
Vapor chamber for better cooling
Cons
Large & heavy (8.8lbs/4kg including charger)
the inside has some loose ribbon cables
90Wh battery vs the maximum allowable 99,99Wh
Easy to see fingerprints (but easy to clean, too)
Verdict
I crown this as the best laptop for game development, because it delivers the ultimate in performance for game programming. With this machine, you could create AAA games without it missing a beat.
The overall quality and durability for the high-end ASUS laptops is also a bit higher than its competitors. If you're going to spend mid four figures on a portable game dev machine, you're obviously looking to invest in something that'll help you produce high quality games reliably, for many years to come.
Intel Core i9 13900HX – GeForce RTX 4090 16GB @175W – 16-64GB RAM (2 Slots)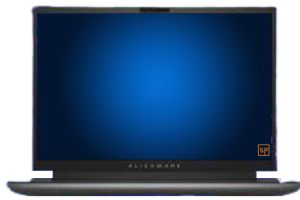 The newest Dell Alienware 16" laptop packs a lot of punch for people looking to create games with spectacular graphics at great speed.
Display: It's advertised at only 300 nits, but users say it still looks good. It's not as bright as other displays, but the colors are beautiful.
Special Features: 16:10 QHD @240Hz IPS screen, keyboard RGB backlighting, webcam with IR, card reader, vapor chamber cooling 
Battery: The m16's 86 Wh battery is below average.
Cooling: There's a vapor cooling chamber and four fans, as well as several large vents in the chassis. Under full load, the average temperatures are between 80-90C. The keyboard does get warmer than most competitors'.
Price: In the 'outstanding performance' category of laptops, the Alienware m16 can be slightly more affordable than some of the other models, depending on the specs you choose. If fully decked out, it does go up to almost $4000.
Pros
Impressive performance
Good keyboard, with the option for mechanical CherryMX.
Cons
Large and heavy (up to 7.2lbs/3.25kg, plus a huge 330W brick charger)
The thermals – the CPU can get to 100+C during normal use, when the fans aren't fully turned on (but arguably Intel chips are designed to still do well at that temp)
The speakers are decent, but not amazing. The same goes for the webcam.
Alienware m16's trackpad is super small
Verdict
The Alienware m16 can compete in the highest category of game development laptops, despite some small drawbacks – namely the not-super-bright display, slightly weaker battery, tiny trackpad, and high heat development with medium intensity tasks (when the fans aren't running at high speed).
If you're looking for ultimate game programming performance for a price a bit lower than $4000, do check out this year's Dell Alienware m16 R1.
Intel Core i9 13900HX (Ryzen 9 option available from April '23) – 32GB RAM (fastest DDR5 @5600Mhz), 2 slots – GeForce RTX 4090 16GB VRAM – 2x 1TB PCIe SSD
The Legion Pro7i is Lenovo's current highest-performing laptop, that has the latest hardware to allow for the smoothest experience for game coding and 3D modeling.
Display:
16" 16:10 UHD 240Hz IPS panel
500 nits of brightness
Special Features: AI chip for better performance, FHD webcam with privacy shutter (no IR), good RGB backlighting
Battery: 99,9Wh – but the machine is very power hungry and will only last around 60 minutes at full CPU & GPU load.
Cooling: 2 fans, 2 vapor chamber coolers for CPU & GPU. Liquid metal on the CPU, but not on the GPU, plenty of vents to expel heat.
Price: In the ultra-high performance sector, the Lenovo is more affordable than other options.
Pros
Impressive performance
Comparatively low temps under load and no throttling happening
Good control software (Lenovo Vantage) with many options
Very low latency in games
Good, "clicky" keyboard
Cons
Build quality is decent, but not overly impressive.
High weight (8.2lbs / 3.7kg with charger & cables)
Verdict
If you're after great performance for game development – below the $4k mark (way below if you forego the maximum specs) – the Lenovo could be an option for you.
Intel Core i9-13950HX – 32GB RAM (expandable to 64GB) – GeForce RTX 4090 (@175W)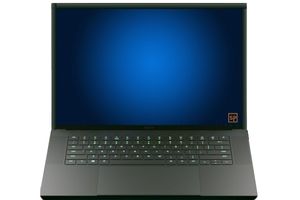 The Razer Blade 16 packs the highest rated hardware in a 16" model chassis. Thus it is competing for the title of best laptop for gaming, and, in the same vein, game development and game design as well.
Display. Beautiful 2160p QHD+ (4K) Mini LED panel
Special Features: Small-ish 330w GaN charger, battery optimization mode, good FHD webcam with IR & shutter, 
Battery: 95Wh
Cooling: One vapor chamber atop CPU & GPU, and two fans. Temperatures are at 85+ at max load, with spikes up to 94C. The surface also heats up under full load.Price: The price is steep if you go for the RTX 4090 model.
Pros
Maximal performance
Weight: The Blade 16 is comparatively thinner & lighter at 5.4lbs/2.45kg + charger
Cons
Heat. Yes, the laptop is more lightweight, but that doesn't mean it's not heating up as much. A known issue on Razer laptops is the battery overheating and warping.
Loud. The fan noise at max settings is high.
Verdict
The laptop performs amazingly well in all aspects of game development – while being much lighter than its competitors of the same category. The (Mini LED-) display is amazing. It's only the thermals – and slight durability risk associated with that – which stop the Razer Blade 16 from taking the crown. 
Intel Core i9-13950HX – Up to 64GB DDR5-5600 (2 slots) – GeForce RTX 4090 16GB @175W – 2x M.2 2280 SSD slots
Gigabyte has completely redesigned their AORUS model for 2023, updating the cooling system especially to be able to keep up with the ultra-high performance components. Whether it be working with high quality 3D assets or designing complex game worlds, the Aorus 17x is built to perform resource-heavy tasks fast and without throttling.
Display: 17" 16:9 1440p (QHD) @240Hz. It's not the brightest, but should be anywhere between 300 & 500 nits brightness. Its 100% DCI-P3 and thus pretty & colorful.
Special Features: Advanced Optimus, FHD webcam w/ IR, 2x USB ports on each side,
Battery: 99Wh
Cooling: Vapor chamber cooling system with 4 fans, big heat exhausts at multiple sides of the chassis.
Price: The price is slightly lower than that of the ASUS Scar or Razer Blade.
Pros
High-quality build
Light for a 17" laptop – at 6.2lbs / 2.8kg (without charger)
Good-sized glass touchpad
Updated control panel software
Verdict
This year's model of the Aorus 17X is a vast improvement, and it can legitimately compete in the highest performance segment. For its middle-of-the-pack pricing, I'd say it's a good choice for ambitious developers who want a solid, super high performing laptop capable of any game coding and design task.
2 Game Programming machines with good price-to-performance ratio
Intel i7-13620H – Up to RTX 4070 graphics @120W – 16GB RAM – 512GB PCIe SSD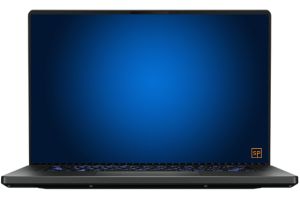 Display: 16" 16:10 1920×1200 @165Hz. Around 300 nits brightness
Special Features: Silent Mode for low load activities, 
Battery: 90Wh with over 10 hours of battery life (under low load)
Cooling: Liquid metal paste, 4 radiators, 6 heat pipes, 2 fans
Price: At only half the price of some of the ultra high performing game development laptops, the ROG Zephyrus G16 brings good performance at a decent price point.
Pros
Comparatively light at 4.5 lbs/2.0kg plus 1.5 lbs / 0.65kg for the charger
Beautiful 16:10 display
100 Watt charging off USB
MUX switch: Direct GPU mode (bypass the CPU for ~9% higher performance)
Very comfortable keyboard & good-sized trackpad
Silent mode for low intensity tasks
Cons
Battery life under full load isn't as great
It's a fingerprint magnet
Very loud fan under load (60Db+ in Turbo mode)
Ports are laid out poorly
No full-size SD card reader
Verdict
The Asus ROG Zephyrus G16 is a good option if you want a game dev laptop that's a bit more portable, and you want good performance without spending top dollar.
Intel Core i7-13700HX – GeForce RTX 4070 8GB @150W – 16 GB DDR5-4800 RAM (32GB max) – 1 TB PCIe SSD (2 slots)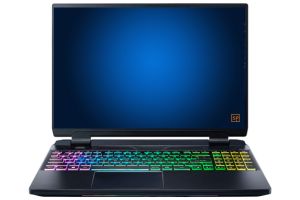 The Core i7 & GeForce RTX 4070-powered Acer Predator Helios 16 in this configuration targets the medium-price, high performance segment. The 2023 model is a complete redesign from prior versions (the Helios 300). Acer addressed past criticisms, aiming to create a flawless all-around machine for gamers and game developers/designers.
Display: 16" 16:10 QHD IPS @240Hz, 500 nits brightness
Special Features: FHD webcam, MUX switch, Advanced Optimus, miniSD card slot, 
Battery: 90 Wh, 5 hours in mixed usage, 7-8 hours low load usage
Cooling: Liquid metal thermal grease, 2 fans
Price: Under $2k
Pros
Great price
Quality-looking chassis
Good speakers
Cons
Heavy (9.9lbs/4.3kg including charger)
No vapor chamber for added cooling
Verdict
The Acer Predator Helios 16 offers great value for money. If you're looking to get a model from this year, but aren't willing to spend $3.5-4k, make sure to look into this machine.
Although this particular version doesn't boast the very fastest hardware currently available, it still offers impressive performance – and should deal with all game development tasks just fine, as long as you upgrade the RAM from the standard 16GB.
3 budget options for a Game Dev laptop
AMD Ryzen 7 6800H – GeForce RTX 3060 @140W max – 16GB DDR5-4800 (2 slots) – 512GB PCIe SSD (2 slots)
Last year's ASUS TUF A15 uses AMD's Ryzen CPU for great energy efficiency paired with decent processing power. It's also sold at a very reasonable price point.
Display: 15.6" 1080P @144Hz
Special Features: MUX switch, automatic 60Hz display mode to save battery when not plugged in, many adjustment options in the Armory Crate software
Battery: 90Wh
Cooling: Heat pipes, 2 fans, exhaust holes in the chassis at all sides
Price: The ASUS TUF is a budget option of a game development laptop, coming in at only slightly above $1000.
Pros
Decent build quality, better than competitors in the same price range
Not too heavy at 6.4lbs/2.9kg including charger & cables
Big, smooth touchpad
Great battery life (over 10 hours browsing, up to 2 hours gaming / developing)
Cons
Slightly dim screen at below 300 nits
Somewhat poor webcam, speaker & microphone quality
No USB-C charging
Bad WiFi performance with its MediaTek WiFi card
Some thermal throttling at full load
Very loud fans under full load
Verdict
The ASUS TUF A15 competes with Lenovo's Legion 5 and Acer's Nitro 5 for the title of best game dev laptop for budget. It's almost head to head with Lenovo performance-wise, but costs a bit less. Which makes it the best choice if you're concerned about price as well as power.
AMD Ryzen 7 6800H – GeForce RTX 3070 Ti @130W – 16GB DDR5-4800 (2 slots) – 512GB PCIe SSD (2 slots)
Lenovo's Legion 5 strikes a balance between good performance and somewhat more affordable pricing. It's the fastest out of the "budget" category, but also the relatively most expensive.
Display: 15.6" 1440p/WQHD @165Hz
Special Features: FHD webcam (no IR), easy-to-use Lenovo Vantage control center with many options, MUX switch, Advanced Optimus
Battery: 80Wh
Cooling: exhaust vents on all sides, 2 fans
Price: With a lower configuration, the Legion 5 can be had for not much over $1000. With the higher configuration, it costs more than the other affordable game development laptops in this review.
Pros
Good heat control
Good-sized trackpad, good keyboard keys
Good battery life (because of the more efficient AMD CPU) – 8.5 hours low load, 2 hours+ gaming or game programming
USB-C charging
Cons
The keyboard has some flex
Moderately heavy at 7.5lbs / 3.4kg including charger
Key lighting is comparatively dim
The speakers aren't impressive
Verdict
Last year's Lenovo Legion 5 is still a great choice for a more budget-conscious game developer. Do make sure to upgrade the RAM, and if you're going for the 1080p display option, and using it as a standalone, you won't have a whole lot of screen real estate for different development apps.
Intel Core i7-12700H – GeForce RTX 3060 @140W – 16GB DDR4-3200 RAM (2 slots) – 512GB PCIe SSD (2 slots, one w/ limited space)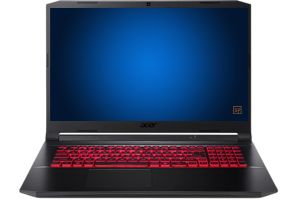 Acer revamped the Nitro 5 after criticisms of the prior version. Their goal is to make a more affordable mid-range laptop that's powerful enough for gaming and game development
Display: 15.6" 1080p @144Hz
Special Features: Webcam (720p, no IR), bay for optional 2.5" drives, MUX switch,
Battery: 57Wh
Cooling: 2 fans, shared heat pipes between CPU & GPU, exhaust vents left, right, top & bottom
Price: The Nitro 5 in this configuration can be had for not much more than $1000
Pros
USB-C charging (although slow)
Decent-sounding speakers
Excellent thermal control
Cons
Some flex in the chassis & wobble in the display
Keyboard keys & touchpad feel a bit soft
Bad battery life (under 4 hours in normal use, 1.25 hours gaming)
Big performance drop when not plugged in
The display's color gamut isn't amazing and it doesn't hit 300 nits of brightness
Verdict
While the Acer Nitro 5 performs fine, the only average display quality makes it not the best for designing games. If you're more concerned with rendering performance over brilliant color optics, it's still a fine choice for game coding.