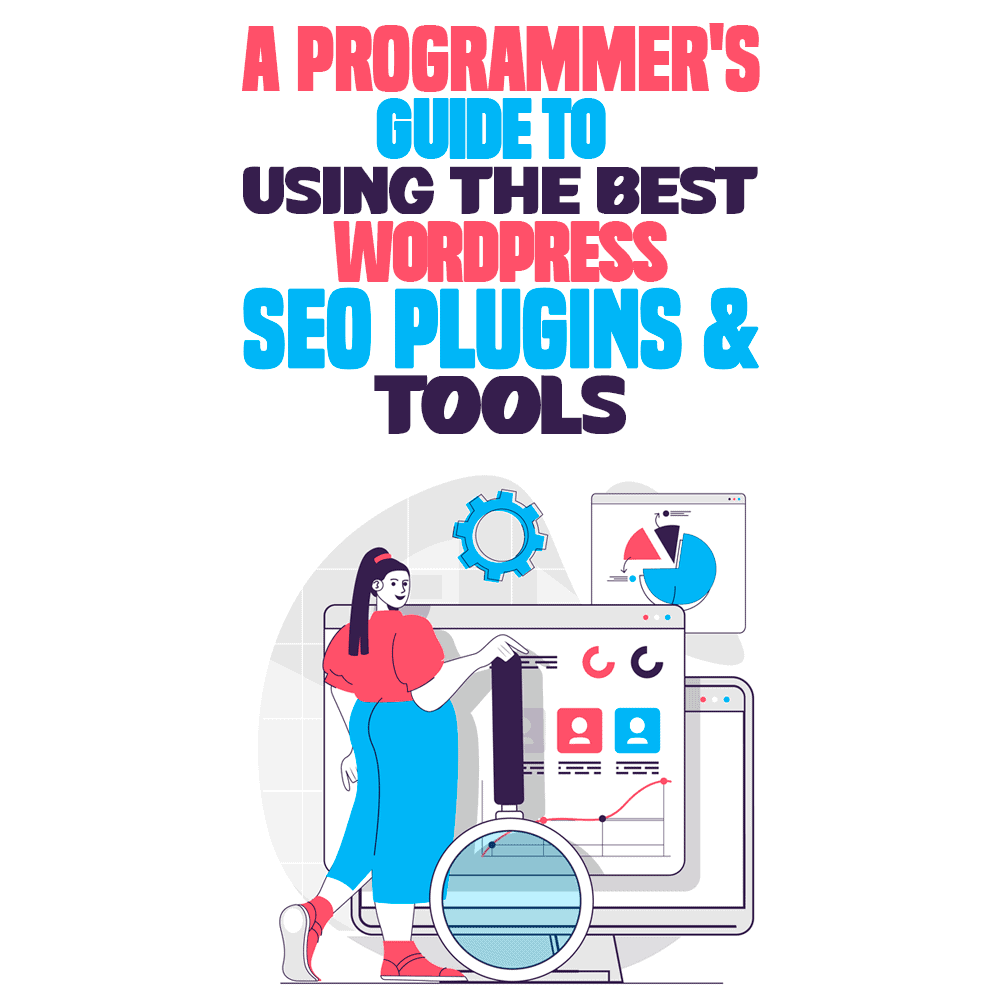 Programmers understand how important it is to have a website rank high up on a search engine, while also making sure it is well optimized for search engines. But, we don't all have the time or capital to invest in learning everything there is to know about search engine optimization (SEO).
This is where WordPress SEO plugins and tools come into play.
This blog post will discuss what SEO is, the importance of getting it right, as well as a variety of SEO tools and plugins you can use to better optimize your WordPress website for faster loading, responsiveness, and delivering an overall great user experience.
In this blog post, we will discuss what factors you should consider before installing a WordPress SEO plugin or tool and give you tips on optimizing your website for fast loading, responsiveness, and delivering a great user experience.
By following the tips and tools we cover in this article, you'll be able to improve your website's rankings in search engine results pages (SERPs) and attract more visitors.
You'll also be able to single out exactly which SEO tools you need to improve your website.
What is WordPress SEO and why do you need it?
Search engine optimization is used to help your website rank higher in the search results of a search engine like Google or DuckDuckGo.
The only way to get your website or blog ranked high, meaning on the first page of search results, your content needs to be written well and include informative images.
Where your website ranks doesn't depend on anything else, other than the search engine being used. These search engines will have AI that use certain criteria to judge whether a page includes all the criteria and keywords pertained to the topic the article is about.
There are plenty of things like semantically related words, headings, and word count that factor in where your article or blog post will end up on the search page.
To increase your ranking in search results, it's important to frequently write good content and provide descriptive images and Alt text.
These criteria are constantly changing, but you can always find out more about what the search engines are looking for by accessing their current recommendations.
You can also read up on some informative SEO books.
What do WordPress SEO plugins and tools do?
There are plenty of different WordPress SEO tools and plugins, each with its own purpose. Here are some examples of what SEO plugins and tools can help you with.
Improve Search Engine Rank
Firstly, and most importantly, WordPress SEO tools will help your website rank much higher on a search engine.
According to SearchEngineJournal, the first result found when searching on Google has a click-through rate of 28.5%. The next two websites have a click-through rate of 15% and 11% respectively.
From there, according to PRNewswire, only 0.78% of users go to the second page of the search results.
As we can see, it is empirical that a website rates as high as possible on a search engine's results page.
Identify keywords
Some SEO tools are designed to help you identify keywords. The tools will also offer how often the keyword is used in articles and the cost per click (CPC) of a keyword. Keywords with a high CPC have a lot of competition, mainly because of the high demand for the keyword.
This demand could be related to the number of times the keyword is searched per day, or the number of views with the keyworded articles.
Make websites more user friendly
Your website's first impression is everything when it comes to directing traffic to your website. If the website loads slowly, lags, or looks confusing, users might find a different website on the same topic.
SEO tools and plugins are there to help you find the issues with your website and offer suggestions on how you can make it better. Some tools even provide live data capturing like Hotjar, which shows where users are hovering and clicking most.
Optimize websites for mobile use
In this day and age, a lot of web browsing happens on mobile devices. Formatting a website to be mobile-friendly can take a lot of work.
Some WordPress SEO tools will help test whether your website is mobile-friendly and help optimize it. Testing can show you areas that need fixing or offer data that you might be able to use to your benefit when optimizing your page for mobile traffic. There are plenty of mobile website builders to test how mobile friendly your website is..
Why should you use SEO plugins and tools on your WordPress website?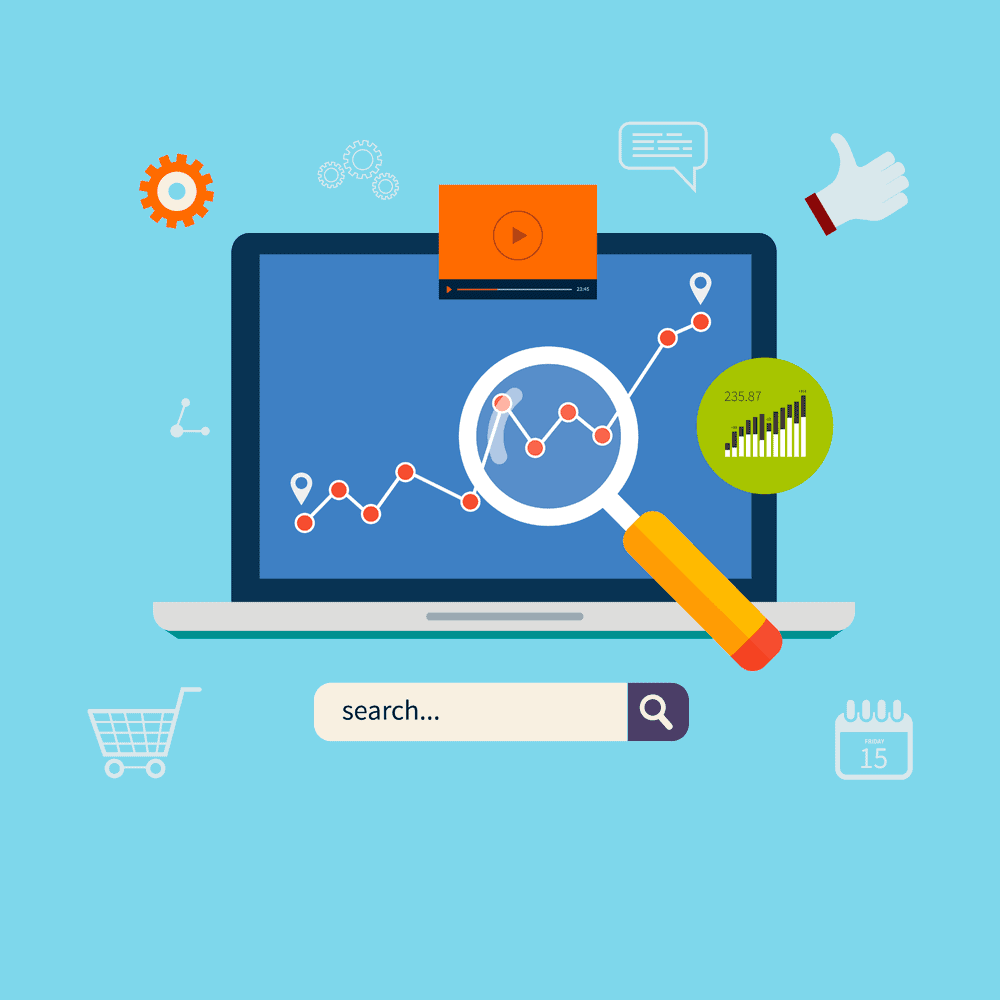 Whether you're a business owner, digital marketing consultant, influencer, or programmer, getting to know the ins and outs of SEOs is not as simple as it might seem.
Getting your WordPress website to attract traffic, get on the first page of search engines, as well as be user-friendly with great load times can be daunting. Just listing that out had me stumped.
The main reason you should be using SEO plugins and tools are for the convenience they bring. You'll save a lot of time trying to troubleshoot a website that isn't getting the right number of clicks, or you might be struggling to get them to hit that subscribe button.
There are plenty of tools that offer analytics, tips, and live data that would help any programmer get their website running smoothly.
This can be even more difficult when testing your website on mobile phones. If you're looking for tools to test how mobile-friendly your website is, check out the 6 Best Usability Testing Methods for Mobile Apps.
Factors to consider before installing a WordPress SEO plugin or tool
Installing any SEO tool might sound enticing, but it's important to understand that there are plenty of different SEO tools with different functions. Spending thousands of dollars on SEO plugins, just to find that you only needed two of them can hurt.
Here are 6 things to consider before installing or purchasing a WordPress SEO plugin or tool:
#1 You don't have to hire a specialist to use it.
It's never a bad idea to get a professional to help when you're struggling with something out of your league.
Keeping that in mind, if you already have a professional website setup, but need help optimizing it for SEO, it might be a great idea to get an SEO optimizer tool to help you out.
#2 You can handle all aspects from a single SEO plugin.
Some SEO plugins can do almost everything you need from an SEO tool.
This could be analyzing your website to see how user-friendly it is, or more importantly if it's mobile-friendly.
From there you'd want it to be able to offer analytics, including keywords and their CPC, especially if you're writing new articles or blogs.
You'd also need it to be able to supply you with crucial information about the people that visit your site. Where they spend most of their time on your website, where they click the most, and where you can change things to increase their chances of clicking.
#3 It is easy to use, receives regular updates, and is secure.
Unlike hiring a professional to do your SEO, an app is much more reliable, and always there when you need it.
An SEO specialist will have to be consulted and paid each time, whereas an SEO tool might come with a yearly subscription, or if you're lucky, it comes with a one-time price.
It's also important that these apps are regularly updated to apply to the current market and digital environment. Keywords and their CPC might change depending on current events making news. The fastest way to react to this would be to use an SEO tool to help you.
#4 It is easy to find support.
Most SEO tools and plugins come with 24-hour support. Whether it be through email, a chatbox on the website, or a phone number to ring.
This kind of support only comes with plugins and tools. If you call your "SEO guy" at 1 AM in the morning, you might not get the answer you wanted, and you may also need to find a new SEO specialist.
#5 All key SEO metrics are available at a glance.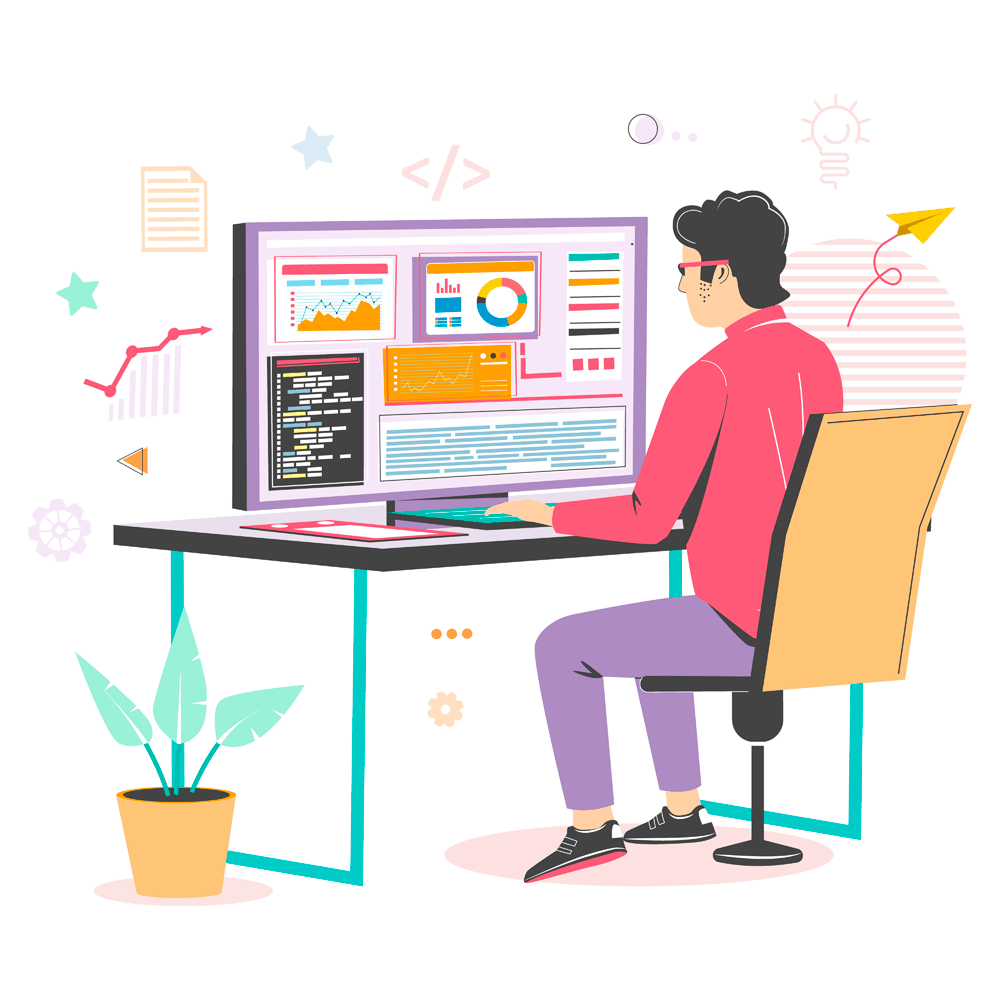 Most basic SEO plugins and tools will come with a home screen, where you can usually find all your current analytics.
These are usually within the range of a button or two. It's also quick to print it out, especially if you're in a hurry to get to a meeting and need to get all these analytics for it.
Better than paying an SEO specialist to draw up some numbers for you.
#6 There is no cheaper alternative to the SEO plugin or tool.
Affordable SEO agencies usually cost around $400 to $3000 for their SEO services. Whereas an excellent SEO tool that does everything, like SEMRUSH, costs around $119 per month for their pro plan.
That means hiring an agency for a single project might cost even more than a year's worth of SEMRUSH.
It will also most likely take longer to get results from them than just using an SEO tool like SEMRUSH on the spot.
8 essential WordPress SEO plugins & tools for 2022 and how to use them effectively
Yoast SEO is an excellent plugin that helps you make sure your WordPress site is flawless.
It scans your website for any issues, whether it be loading times or placement issues. Yoast will make sure that your WordPress site meets the highest SEO standards.
It's also able to optimize your website for computers and mobile. This optimization also checks the readability of your website and will guide you to adjust it accordingly.
Yoast also boasts a 24-hour support team, which will answer any problems you have regarding SEO.
Google Search Console is there to help you keep track of your site's Search traffic and performance.
Google Search Console can also help you fix any issues on your website, as well as help you rank higher in the search results.
The best part about Google Search Console is the fact that it is completely free! You don't even need to sign up for it.
Google Search Console isn't as extensive as some of the other plugins on this list, but if you are looking for a free option, made by Google themselves, then you should give Google Search Console a try.
If you're working on Chrome, then Mozbar is just for you.
If you've got your WordPress website running on Chrome, you can run the Mozbar extension through the plugins and extension options.
Similar to Google Search Console, Mozbar can provide you with detailed analytics of your website, as well as where you can make some changes for the better.
Mozbar is also free, which means it won't hurt to give it a try.
Rich Snippets is very different from the rest of the tools in this list.
Rich Snippet provides search engines information about your website that helps it rate higher in the search results.
It delivers only the most vital information about your website to search engines. It's also able to add a picture, price, or rating to your website, which helps it stand out among other websites.
It will also help make sure your website is displayed correctly when the web link is shared on social media apps like Facebook or Instagram.
Broken Link Checker is another plugin for WordPress.
When running Broken Link Checker on your website, it will scan all of the internal and external links on your website, making sure that each of them works. It will quickly detect missing images, broken links, or redirects.
It is also to notify you about a broken link via email, which is great if you're out and about but still want to know that you're covered if something goes wrong.
Internal Link Juicer is an excellent tool for adding internal links to your posts.
It uses artificial intelligence to use submitted keywords, and to add internal links best fitted to them.
It's especially great once set up. Internal Link Juicer has an automation feature that will allow it to add internal links to any new posts, using the provided keywords from before.
Rank Math isn't a plugin or even really a tool. Rank Math is an excellent piece of software that will help you get the best out of your website. So, what does it do?
Rank Math is an SEO optimization tool that scans your web pages and offers suggestions and plugins you can use to get more out of your website.
It does come with some basic optimization like the way your website looks and how well it reads and loads.
MonsterInsights is an excellent tool for data lovers.
It helps you properly set up your Google Analytics, as well as help you configure the correct settings for E-commerce tracking and even ad event tracking.
If you are a beginner and need to find an easy solution to get all your Google Analytics on your WordPress site, then look no further than MonsterInsights.
Tips to be aware of harmful WordPress SEO plugins
Not all WordPress plugins are created equally. They can be a saving grace, but some are just plain bad and should be avoided at all costs. Here are some things to avoid when looking for SEO plugins:
Plugins That Control robots.txt
This is a common feature that you find on plenty of SEO plugins but should be used with caution. They can be troublesome when you forget that you have your indexing or caching disabled.
Plugins that can automatically create links
Broken Link Checker is a culprit of automatically creating links if the settings aren't correctly adjusted.
Plugins like Broken Link Checker will create a link that automatically adds text from your site to other websites. They can be extremely useful and save a lot of time, but if they aren't properly set up, they can become a pain in the rear.
#3 Caching Plugins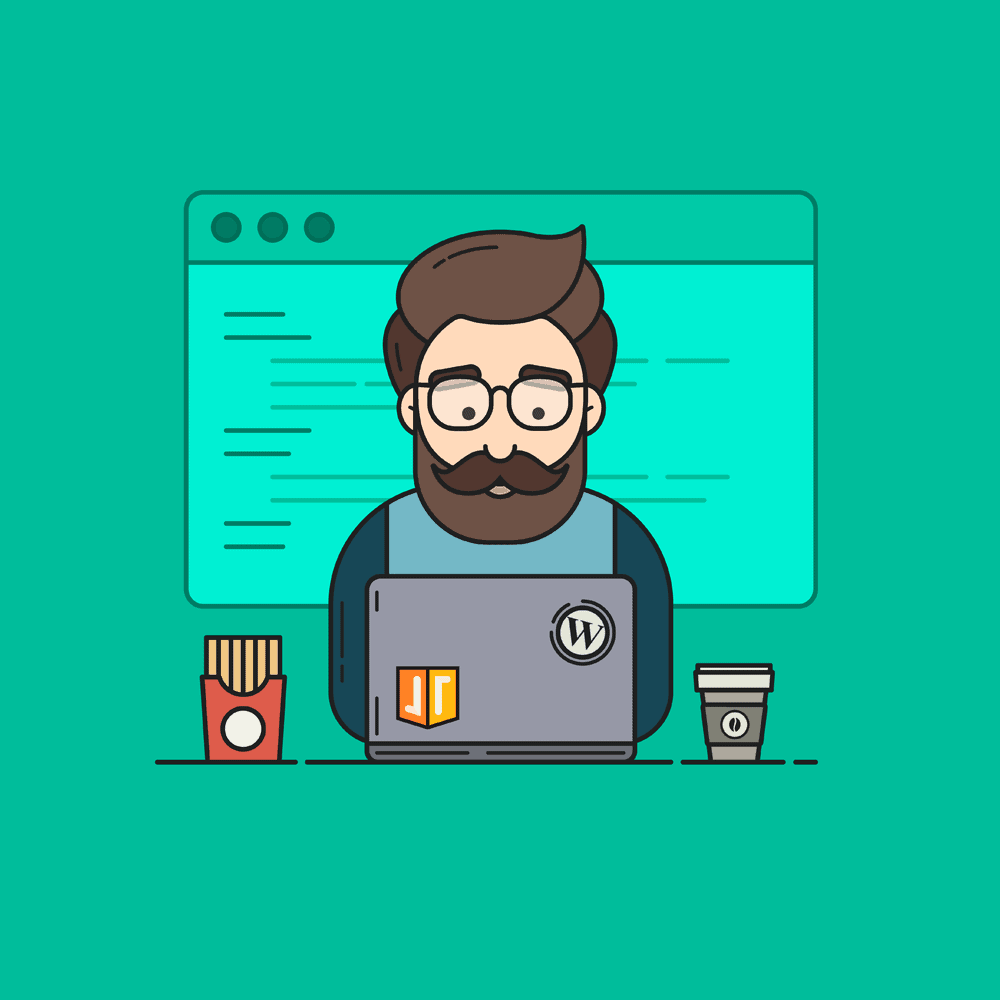 WordPress has tons of free caching plugins already available, which means you might already have looked at some of them, or might even be using one already.
Caching plugins are great for speeding up your website, but can become troublesome if not set up correctly.
If you forget to make sure that your plugin auto-renews the website after making changes, you'll be left staring at the old page, whilst the fixed links, added pictures, or text have already been added.
One WordPress SEO plugin at a time
And there we have it!
If you're a programmer, looking for faster, easier, and more efficient ways of getting SEO done correctly, then look no further than the tips, tricks, and software offered up in this article.
If you're a beginner programmer and not sure what other software you need apart from SEO software, check out this article about software you need as a beginner programmer.
There are plenty of different SEO tools and plugins you can find on the WordPress website, plenty of them free as well.
It's important to remember though, that even if free plugins are great, paid ones will most likely offer much more options and variety, as well as excellent support and performance. Not only that, but you are also supporting the developers.