If you are looking for a job change and thinking of transitioning to a career in search engine optimization (SEO), you may have a lot going on in your mind. Some questions might be, what exactly is involved in SEO, do you have the right skill set to pursue an SEO career, and can your background in programming help you.
Changing careers is undoubtedly unnerving as well as exciting. This article aims to make the decision-making process easier for you. By the end of reading, you will know why SEO is important and will have your doubts about switching to a career in SEO cleared.
So let's start from the basics of SEO and go on to explore how your programming skills can help you in such a career change.
What Is SEO
SEO is a digital marketing strategy that is used to increase websites' visibility in search results. In other words, SEO helps to rank any content high on search engines. When you optimize your content for search engines, your content will be displayed on top of the search results when users search for relevant content.
At present, Google is the biggest search engine, with more than 75% of searches taking place on Google. Other popular search engines include Bing, YouTube, and Amazon.
You can use different SEO tactics to improve your website presence on search engines, such as on-page SEO, off-page SEO, and technical SEO, which we will discuss in detail later on. Even if you are not looking to join an SEO agency and want to do SEO for your personal website, this article can help you.
How Does SEO Work
To understand how SEO works, let's look at an example. Suppose there are two websites, A and B. A has a page load time of two seconds, whereas B takes six seconds to load. Search engines will rank A higher in search results than B because page load time is a determining factor of SEO.
Similar to page load time, there are several other factors (Google has more than 200 of them) that search engines look into while generating search results. To collect all this information about websites, search engines use crawlers or spiders, which are automated bots used for information retrieval.
Google's 200+ ranking factors include both on-page as well as off-page metrics that evaluate the level of site optimization and then determine the ranking position. Some of the on-page factors are page URLs, loading speed, title tags, and image alt texts. Off-page factors are related to the quality and quantity of backlinks to your website from other sites.
Since these bots are computer programs, they don't see websites as humans do in an aesthetic or usability way, which can be a major limitation when it comes to design and content. SEO professionals must keep this in mind when optimizing websites for search results.
How Your Background in Programming Can Set You Apart
As I mentioned above, there are three main components of SEO: on-page SEO, off-page SEO, and technical SEO.
On-page SEO looks at the optimization of content on the website. It ensures that the content is relevant, targets the right keywords, and offers a good user experience.
Off-page SEO deals with improving the website authority through practices that take place outside the website, such as backlink building.
Technical SEO is related to optimizing the website for search engine crawling and indexing, and this is where programmers hold the most advantage. Their technical knowledge and experience can be of great assistance in this area and can enhance their SEO career.
Transferring Your Programmer Skills to Your SEO Career
Your experience as a developer can be a great asset when you are looking to build a career in SEO. Some of the areas in which your programming skills can guide you toward implementing SEO best practices are the following.
Clean Code
A complex code introduces more intricacies to a website, which often makes the user experience inconvenient. Unclean code can hamper the page load speed, make navigation difficult, and slow down users' search processes.
As a developer, you know how to keep the code clean and efficient. That will help you optimize the website for a good user experience and search results.
Fast Load Time
Load time is an important aspect of SEO—it is one of Google's ranking factors. When the page load time is high, the bounce rate increases. A high bounce rate is an indication that your website does not meet user expectations.
With your developer background, you can easily optimize images, code, redirects, etc. and improve load time.
Sitemap Implementation
A sitemap is a list of a website's URLs that gives an idea about the website structure. As a result, sitemaps make it easy for crawlers to index information on your website. Crawlers can also read information without a sitemap, but the sitemap simplifies things and improves the chances of being indexed and scrolled.
Sitemap implementation comes on the technical side of SEO, and your technical background can be a great help!
Proper Redirects
A website undergoes constant updates, with new content, new elements, and page enhancements. Providing proper redirects is necessary to improve the end-user experience.
Two common redirects used in SEO are 301 and 302 redirects—301 redirects are used in cases of permanent changes, while 302 redirects are used for temporary changes. Using redirects properly is key in SEO and can be efficiently performed by people with developer backgrounds.
Responsive Design
Google uses mobile-first indexing, wherein the crawlers first crawl the mobile version of websites. If a website fails to perform well on mobile devices, chances are that it will not get ranked in the search results. This is a great opportunity for you to shine in SEO by using your programming skills and ensuring that a website is compatible with all devices and screen sizes.
There are many more areas where you can use your technical knowledge to enhance the SEO practices. Creating an SEO checklist can be quite beneficial and can help you in optimizing websites systematically.
What Skills Are Needed in a SEO Career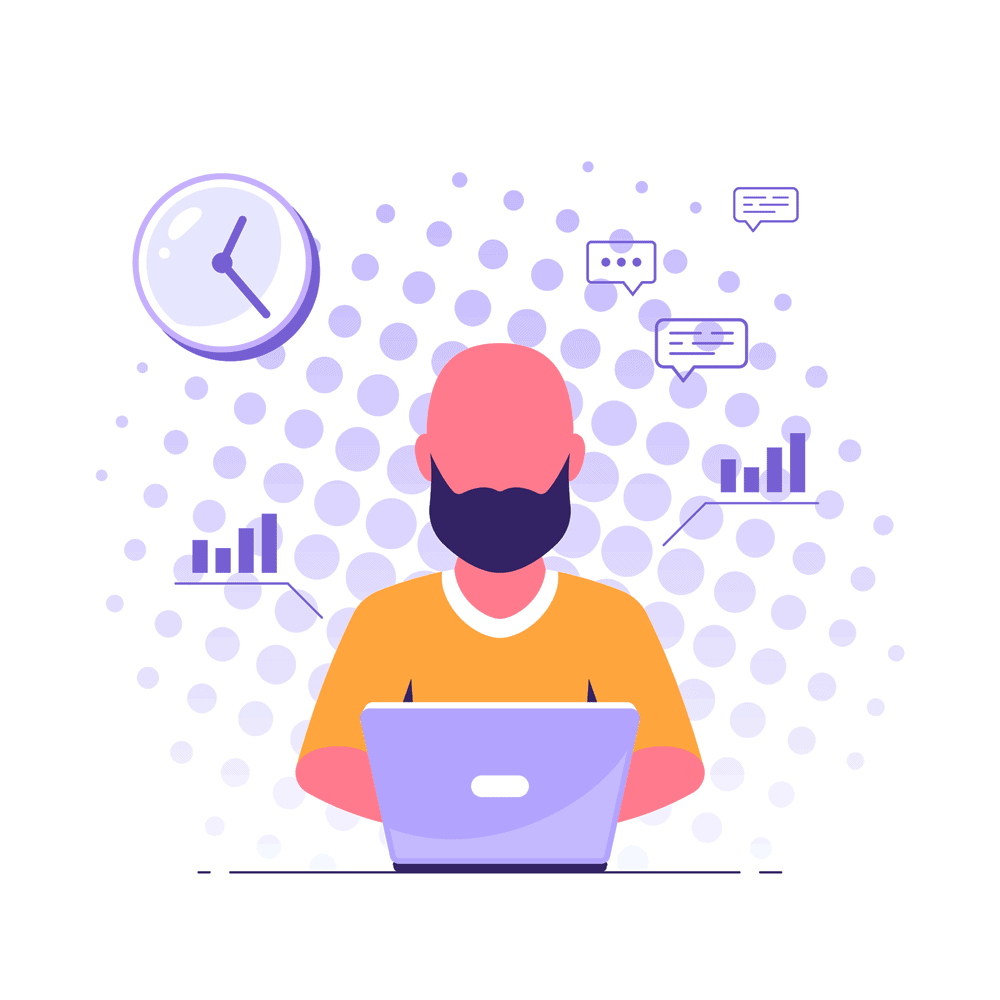 The knowledge of coding basics is indeed a strong suit for people looking to build a career in SEO. Sure, there are SEO professionals who have zero programming knowledge, and that works too. But with programming knowledge, one can really shine bright in their SEO career. Other than programming and technical skills, some skills that you need to grow your career in SEO are the following.
Analytical skills: Analysis is an important skill, one that SEO requires. SEO professionals should be able to look at data and identify what, when, where, why, and how. Knowledge of tools like Google Analytics is important for someone working in the SEO field.
Research: From understanding search engine algorithms to keyword analysis and competitor analysis, research is foundational to SEO. You will need to stay on top of the latest happenings in search engine technology if you want to remain competitive in the SEO landscape.
Communication: An SEO professional will need to interact with developers, designers, and content writers to give directions, as well as with managers to provide reports. You must be able to put your thoughts into words clearly in order to bring out exactly what you have in mind. Therefore, excellent communication skills are necessary to succeed in the SEO field.
Learning ability: If you are entering the SEO domain, you must be willing to learn constantly. SEO algorithms are always getting updated, which means the strategies will change often. You must learn about new updates quickly and implement them swiftly to maintain the effectiveness of your SEO process.
Determination: Every strategy you set up may not become successful. In an SEO career, you will often have to face letdowns. So you need to have perseverance and be willing to work on the same problem till you find a solution.
SEO Has a SEA of Opportunity
In terms of potential and opportunities, SEO is without a doubt a prospering domain. Did you know that there are various career paths you can focus on inside the SEO domain? You can choose to be a marketing analyst, digital marketer, content marketer, or SEO manager. It really is a vast field to explore, one that's quite exciting if you are a curious learner.
A person with a programming background has many essential skills that can be beneficial in an SEO career, such as code and page speed optimization, responsive design, and sitemap implementation. SEO is an investment that needs effort and time, and with your developer skills, you may find it a really interesting field.
Although SEO strategies may not always give quick results, with persistence and patience, it is possible to create meaningful outputs with a well-founded SEO practice.