Career Growth Questions Programmers Should Explore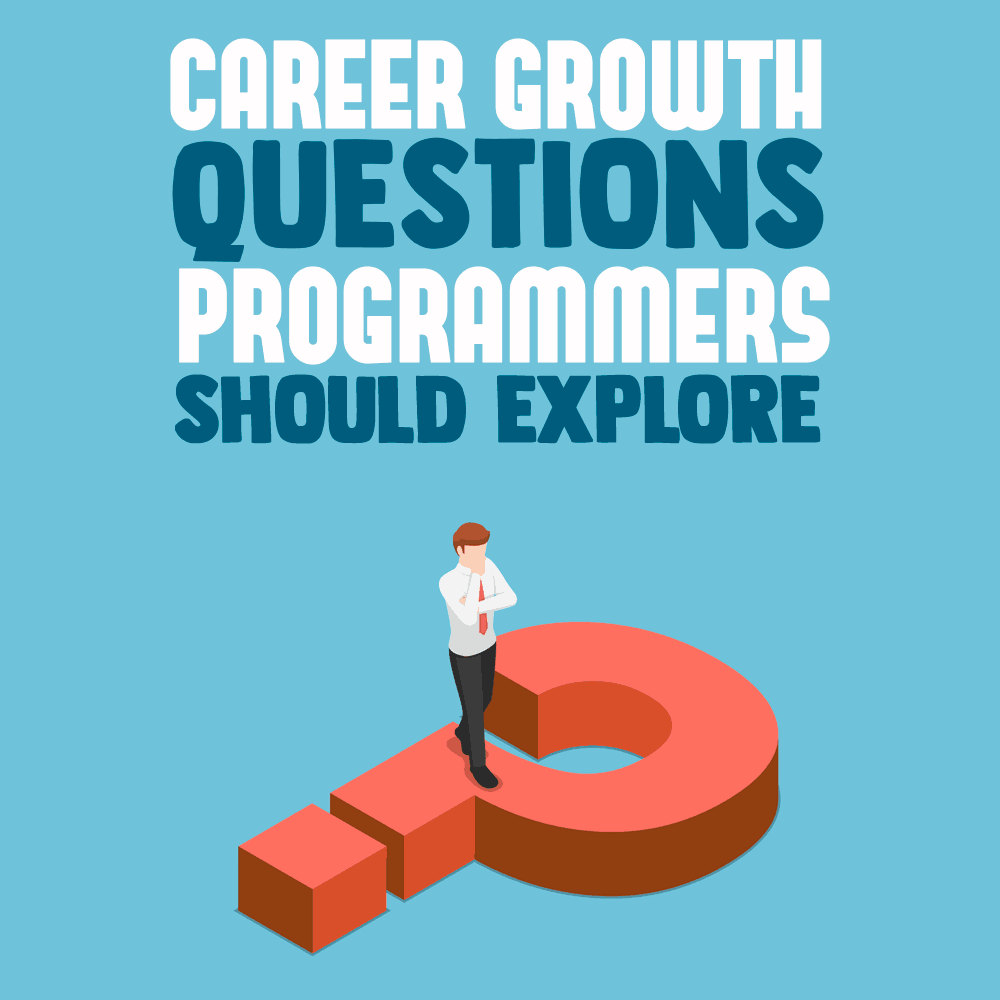 As a programmer, you know how to create complex systems to make the world better. And you are always busy with endless coding and improvements, clients' requests and requirements, and looking for solutions to problems. Your daily routine is unlikely to leave you any time for yourself, your family, or personal development or any time to make a plan for career growth. 
Sometimes this puts such pressure on you that you may start thinking about changing your job. 
Or, probably, some introspection may help you to decide not to quit, but to improve. 
Therefore, it is a good time to ask questions about this improvement and think of ideas for development even if you are immensely busy. And you may be quite surprised to find out that the easiest way to improve the situation is by acquiring soft skills.
You probably need some answers about how to make your present position more comfortable and agreeable. No matter how well you get to know the technical aspect of your job, you are probably looking for more free time, a higher salary, or your next promotion. So, you have to find out how to get there.
What kind of questions should you ask? Where should you look for the answers? This article is meant to give you some tips about where to start, what to consider, and how to make a realistic plan for career growth to lead you to the top of your career and your personal well-being.
Why Is Working With People So Important, and Do Soft Skills Matter?
Are you good with people? The abilities to negotiate, network, and assert leadership are necessary to secure a better paying position. These are called "soft skills." 
Most employers are looking for these skills because they want a team that can work as a sole unbreakable mechanism. Soft skills are tools that promote the ideas of unity, mutual support, and efficient collaboration.
These are the most important soft skills for career growth:
Empathy
Do you always understand your colleagues? Are you aware of their pros and cons or the hard times they are experiencing? Are you ready to sympathize, to praise, or to assist? 
Empathy is a very useful skill because it helps you fully understand the problems that others are having and find solutions for your project development that are beneficial for everyone.
Communication
Do you listen attentively to your co-workers and clients? Listening instead of talking yourself is a good way to build up better communication skills. 
Try to communicate effectively by not interrupting the conversation and by speaking with much conviction, confidence, and clarity. 
Teamwork
What does it mean to be a part of a team? You need to be able to work together with your peers to collaborate, and be encouraging, positive, and motivating. This is the right way to become successful in projects and in your career.
Patience and Open-Mindedness
Are you sick and tired of explaining the simplest ideas many times to someone who doesn't seem to understand? Do you always catch on to new points when you are told about them? How much time does it take you to cope with changes in approaches and new requests from your clients?
Take time to explain some things to people who need more time to understand. Accept new ideas—even if they are not so good, they can inspire you to do something greater. Be open-minded toward ideas from your clients as well.
Problem-Solving and Accountability
Can you always see the issue from different perspectives? Do you reject the best solutions only because they seem too simple to you? 
Instead, view the problem objectively, and find out what caused it. Work with other people to solve it. 
Are you ready to put the blame for something that went wrong on yourself, or do you look for someone else to take the blame? Take ownership of your mistakes and admit responsibility.
Time Management
Managing your time allows you to focus on the most important items and to complete tasks in the most efficient way. Multitasking is bad for productivity; things need your full attention to avoid errors.
Opportunities for Change
How can you tell if you are really bore
d with your job or if what you are doing does not suit you perfectly well? How do you know that you are burned out or that your state of mind is just the result of your present hardship or failure? 
Maybe you want to continue working in your field but with new ideas and challenges, or you would like to change it to something more interesting. If it is the latter, how can you determine what that different and more fascinating thing should be?
If you like technology but do not want to spend eight hours per day coding, it's time to think about changes in your career. Why not search for the fields where you can easily apply your skills? Why not learn some other job connected with technology? It might be time to search for some other chances and opportunities for further development.
There are many jobs in which you could stay in touch with tech and use your knowledge and expertise as you like. Some of them are listed here:
Analytics
The jobs of a data scientist and business and information security analyst, as well as technical risk analyst, can be quite appealing.
Administration
If you are good at communication and arranging things on a team, you may consider the jobs of a system administrator, application analyst, or database administrator. It would be interesting to use some new kind of software, for example, HR Software or HostingWiki, and try to further develop it to contribute to its facilitation.
Technical and Business Operations
You are likely to be good at making evaluations or doing research and planning. Then, consider becoming a quality assurance engineer, information system manager, or project or product manager. The next steps here could be a programming software lead, system or solutions architect, and technical consultant.
Design and Research
If you are a genius of open-mindedness and critical thinking, the jobs of research and development (R&D), product designer, and UX or UI designer would be appealing. Creativity and the desire to develop your soft skills will also be a big help in this field. 
You may also consider some other jobs where your technological mastery will be valuable. You may opt for a technical recruiter, technical sales adviser, or academic IT trainer or even become an entrepreneur setting up your own startup or small business. 
However, you can always continue your career as a developer and software engineer. To make this job more attractive for your personal ambitions, you can switch your interest, for example, from desktop apps to games, from networks to security, from multimedia to mobile apps, and so forth. 
Is Your Learning a Lifelong Process?
So, what do you need to learn? You may need more of the soft skills mentioned above to get a higher position and more satisfaction from what the essence of your job is. 
Remember that hard skills also count here. They are mostly technical, and if you're looking for a new opportunity, do you really know which hard skills employers are seeking while hiring a programmer to a software development position? To start, which programming languages (like JavaScript or .NET Programming) should you focus on?
If you want to master a new thing, don't jump in and try to learn everything at once. Just start from the basics, and then proceed with building your own hard skill set.
No matter which way your tech career goes, keep learning. The technology is developing so quickly nowadays that it is essential for you as a professional to keep abreast of any innovations. That way, you will be able to stay competitive on the market. 
Think about getting some extra training. There are some good options that can enhance your job mobility or career advancement. They include:
opting for programming certification and associate degree
training for bachelor's or master's degree in computer science, information systems, or mathematics
building on your expertise with additional courses, webinars, and online training workshops 
further training in business that could grant you an opportunity to become a system manager or information officer
offline hard-skill and soft-skill courses to enhance efficiency
Find a reputable computer programming school, or think about reading books on your special requirements. It is hard to recommend the most useful book, of course. The choice will depend on your needs. However, books like Code Complete: A Practical Handbook of Software Construction, or Structure and Interpretation of Computer Programs should always be at hand.
And what is more, combining the efficient extra training in both hard skills and soft skills, you will be qualified for more senior roles.
Are You Using Networking as a Key to Career Growth?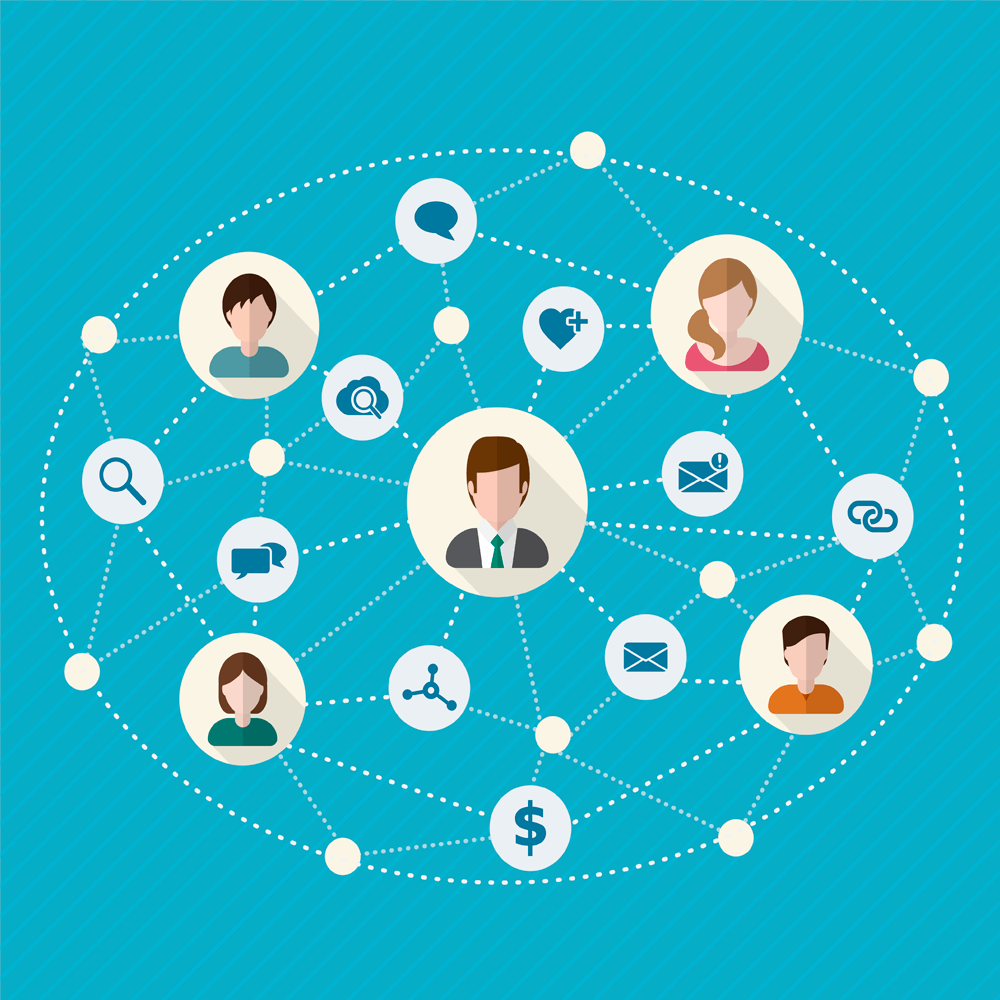 Do you have all the connections you need? Networking is a key to getting recommended because the more people you are acquainted with and the more they know about your professional and personal characteristics, the bigger the chances they will tell their colleagues or partners about you. 
So, how many people do you know who could promote you? It is, first of all, about establishing long-term connections and a good reputation. Your network can include your friends and acquaintances, work colleagues and clients, business partners, members of groups and clubs you belong to, or just people you have gotten to know recently.
There are benefits to networking that you can use while building up or enhancing your technical career. You can get fresh ideas and new knowledge and exchange best practices and experiences to be able to evaluate the situation in the market from a different perspective. By communicating with other people in your field, you can search for new chances for career changes or advancement or just get more career advice and support. And by strengthening business connections, you may get opportunities for promotion.
There are also some tips for networking, especially if you are not the most sociable person in the world. How can you find a networking event that matches your needs and state of mind? Is it always right to network with your potential business contacts outside of formal events?
If you are looking for a networking event to attend, start by joining meet-ups and developer conferences, locally or internationally. This is a great chance to get familiar with the local and global developing companies and their needs and requirements and a chance to discuss matters openly with your colleagues from various fields of computer programming.
While at a networking event, you may wonder how to communicate efficiently with your colleagues, clients, or potential employers.
First, think about making conversations with strangers while attending conferences or professional workshops. Try to plan ahead with some relevant points for discussion. Consider speaking not about work only, but about the event itself, people's hobbies and interests, or other things that reveal your attractive and multifaceted personality.
If you have your business cards, it's a good idea to bring them with you to establish more sustainable and reliable contacts. Normally, people keep the cards and refer to them when they are looking for new people or ideas. Try to keep the cards you were given. You may even sort them according to their importance and possible perspectives for you. Remember that when you nurture such relationships, it will be mutually beneficial. 
Another way to network is participating in open source projects. This way, you will be able to become a part of a program developing community, for example, Dev.to is considered among the best ones. 
In addition, think about getting registered in LinkedIn. It is a social site for professionals, and your profile there can be considered to be your CV. To enhance your networking opportunities, you may also think about writing your own blog.
Are You Ready for Change?
Are you prepared for a job change? Or maybe you like your career but simply want to move up the ladder? 
These are the questions which sound so simple, but actually they are very difficult to answer. If you succeed in finding just some effective solutions, you are sure to gain much in the end. 
Try to think about these changes as something inevitable, and you will know for sure when and where you are supposed to start. Develop your own strategy, and the world will open new opportunities.
If you are reading this article, it means that you are ready for some changes. Don't be afraid of taking steps toward your further progress and advanced career.
It should be pointed out that while you have to be excellent in tech to get a better job, you also have to consider soft skills and networking to propel your career forward. Social skills are always helpful in any sphere, even such a reclusive one as computer programming. 
The key points for further changes and success you need to remember are the following:
Ask the right questions about your goals and objectives in the career.
Consider the risks of professional burnout and how to prevent it.
Use soft skills as the best solution for establishing professional relationships.
Analyze all career opportunities before making changes.
Learn new things to keep up with the times and technical progress.
Look at networking variants as an efficient tool for professional development.
Evaluate your need for and readiness for changes.
Taking into account these enlisted points, you will be able to find the best answers to all the career questions you may have as a computer programmer.