Well, now that the dust has settled and I'm back from my whirlwind tour around Europe, it's about time I did two things.
First, I'd like to share with everyone how the book launch went—hint, it went pretty damn well.
And second, I'd like to thank everyone involved who made it a success. Even though writing a book may be a solo endeavor, editing it, polishing it, and bringing it to market is not.
The launch results…
Ok, so without further ado, what happened? How did it go?
Well, I'll spare you all the boring details of the launch and give you the highlights, starting with the biggest ones first.
Perhaps the most noteworthy achievement of the book launch of The Complete Software Developer's Career Guide, was debuting at #5 on the famous Wall Street Journal Best Seller List for non-fiction.
This was huge—and unexpected.
I didn't even have my sights set on this target, so when I saw the press releases, I was more than a little shocked.
It's pretty cool to be able to add WSJ Best Selling author to my resume—not that I really have much use for a resume these days, but it's still pretty cool.
The book ended up topping the charts in just about every category on Amazon in the first week or so. In fact, both The Complete Software Developer's Career Guide and Soft Skills: The Software Developer's Life Manual were both absolutely dominating the Software Development category on Amazon for quite some time.
And Amazon, of course, has their own chart of best sellers—the Amazon Most Selling Non-fiction Charton— on which the book debuted at #16 in.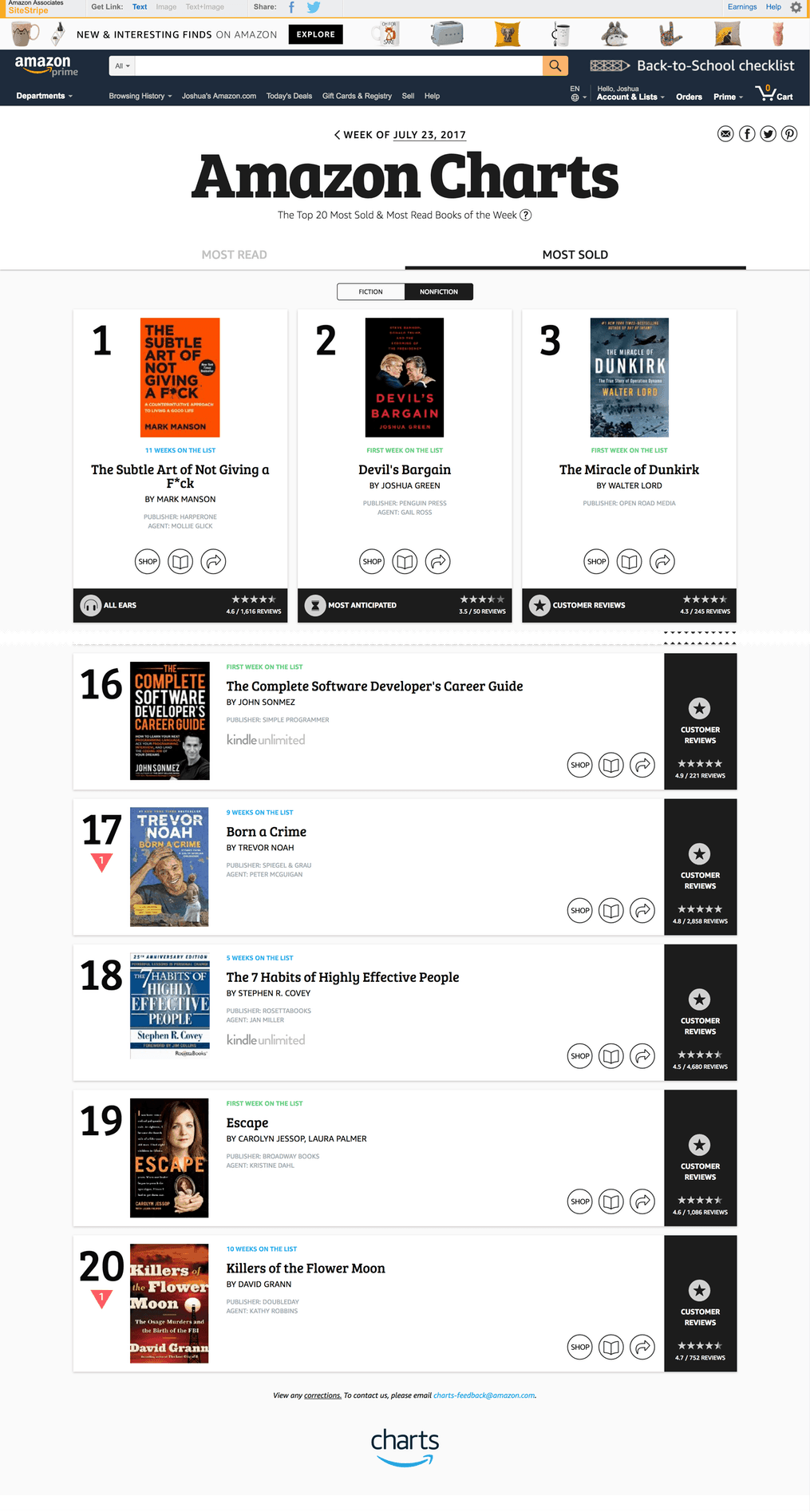 As for Kindle rankings, the book made it up to #24 in all of Kindle books on Amazon at one point, featuring my mug on the cover along with a bunch of steamy romance novels all around me. (I should have considered an ab shot for my cover in order to complete.)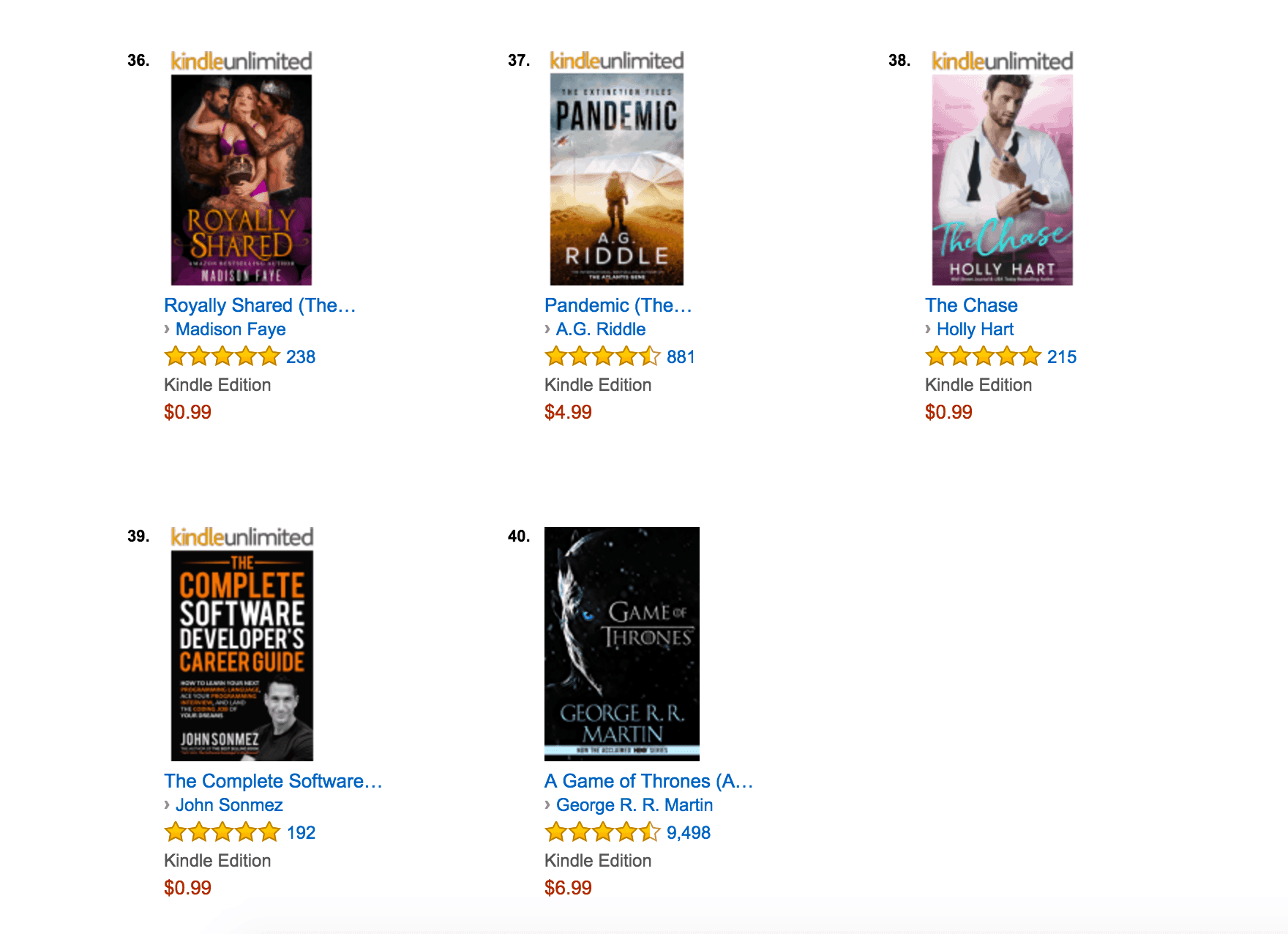 And finally, for a decent amount of time, The Complete Software Developer's Career Guide was #2 across ALL Kindle non-fiction books on Amazon, being beat out of the top spot by a John Grisham novel, which I strongly suspect was actually fiction—but oh well, what can you do?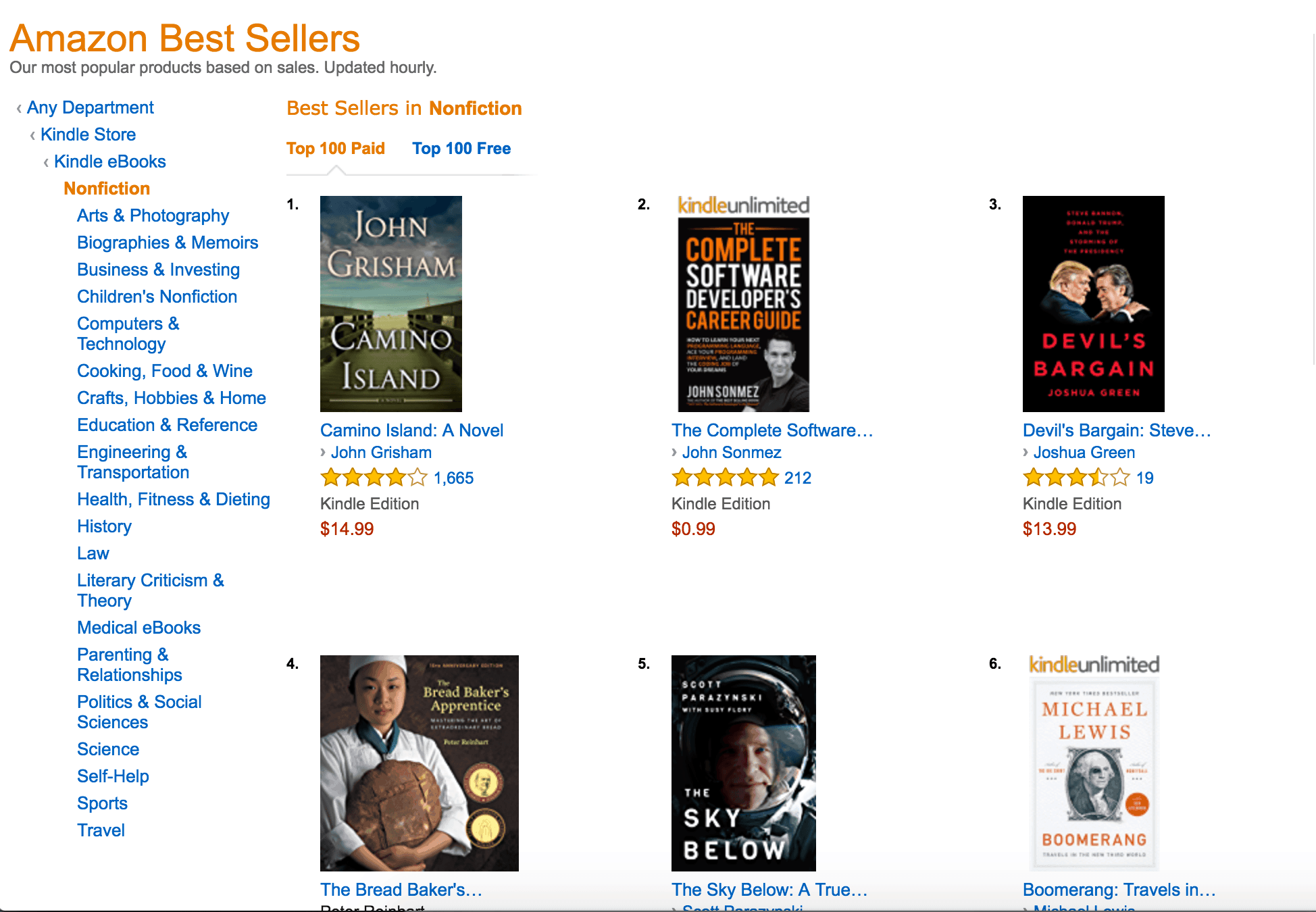 The aftermath
Yes, the launch was crazy, and it went awesomely well. Much better than I had expected. Still, there are definitely some things to improve on for next time—as there always will be.
I also received queries from several international publishers, and audio book distributors, so I'm happy to say that my team and I are working out all the details to get both an audio version of the book published, as well as translations of the book in most major languages.
Things are now just beginning to settle down, but the book's sales continue to be strong.
Thank yous
I want to take a moment to publicly acknowledge some people  for the roles they played in promoting the book, and just generally express my gratitude.
First of all, a big thank you to YOU. Yes, those of you who have supported my mission to make the world a better place by helping people realize and accomplish their dreams and maximize their potential in life.
Even if you didn't buy the book, showing your support by reading this blog, watching my YouTube videos, and buying my products, or just being part of the community is greatly appreciated. It's not easy to be out there in the public all the time—especially when you have some controversial views and aren't just telling people what they want to hear.
So, your support is greatly appreciated. (But, do go and buy the book!)
Next, I want to thank my team at Simple Programmer. Doing something on this scale requires a team behind you, and I have the best team that it's possible to have.
Just about everyone on team SP did something to contribute to the book and the successful launch. It was truly a joint effort.
And a special thank you to the SP launch team and early reviewers. Many of you gave me early feedback on the book, asked lots of good questions, and left reviews on the book on the day of the launch, which all contributed to its success.
Speaking of early reviewers, I promised to give them a shout-out and some public acknowledgement, so here's the list below. Thanks to each of you for your detailed feedback on the book:
Aaron Thomas
Alexander Heimonen
Andy Venet
Ben Norman
Botond Béres
Brandon Chun
Claudio Bernasconi
Daniel Donbavand
Darrell Terry
Dave van Herten
Dimitris Loukas
Edwin Juan
Edwin Klesman
Jason Down
Johannes Tammekänd
Jonathan Thoms
Lincoln Pires
Mark Coleman
Matthew Weber
Norbert Hajagos
Oleksii Fedorov
Rui Figueiredo
Thomas Oropeza
Finally, thank you to Usersnap, our fantastic promotional partner that played a pivotal role in helping to promote the book and didn't expect much in return.
They've been gracious enough to offer a free trial and a goodie bag.
Get a free 30-day Usersnap trial + goodie bag
Usersnap is a digital product-building platform, building solutions from development to customer service.
Usersnap makes tracking bugs easy. With point-and-click annotation tools, Usersnap helps you report bugs where they happen: in your browser. No need to switch to a bug reporting application or to fill out endless forms. Bug tracking is now a picnic!
Start with your bug tracking and user testing efforts and sign up for an extended 30-day free Usersnap trial.
Just sign up for Usersnap here and get your 30-day trial now.
And better be fast: the first 15 people signing up Usersnap will also receive a goodie bag from Usersnap.
How it works:
Sign up for a free 30-day trial here.
Then send them a message at help@usersnap.com to get your free goodie bag. Don't miss out!
Thanks again to everyone who supported or participated in the launch!
Time to get started on writing that next book…