Are Digital Adoption Platforms Actually Beneficial to Programmers?
Regardless of the industry you work in or the role you have, platforms and apps of various kinds form essential parts of your day-to-day job requirements. Organizations typically host periodic training sessions for employees to learn the ins and outs of these online tools.
However, these sessions tend to follow a rigid format, without accommodating individual learning styles. This one-size-fits-all training means employees may end up forgetting up to 90% of what they were taught—and that wasted time and lack of learning can be very expensive for the company.
More recently, Digital Adoption Platforms (DAPs) have gained popularity to fix this learning gap while minimizing the time and money spent in the training sessions themselves.
In this post I'll offer you a detailed but accessible look into DAPs, highlighting their benefits and drawbacks. As a programmer, you can then leverage the power of DAPs to eliminate user confusion and offer a better digital experience.
What Is a Digital Adoption Platform?
Organizations often use multiple interrelated apps, each of which possesses a variety of features. Regardless of their department, employees need to find relevant self-help materials to make the most of these tools.
A DAP is a software application that helps employees and customers rapidly learn how to use an application, without any in-person training. It uses a mix of pop-up instructions, visual tours, interactive guides, and predictive on-screen guidance to take the user through the application in real time so that they can learn how to use the app on their own.
The instructions provided are highly detailed, yet offered in simple language that even novice users will understand. The software is fully automated and can be used 24×7 so that employees can learn at their own pace, irrespective of their location.
What Are the Benefits of Using a Digital Adoption Platform?
In today's fast-paced, digital-first world, businesses that cannot deliver results quickly will find it hard to survive. Therefore, using tools and technology is something no employee can avoid.
Every company must strive to ensure their employees are able to use technology effectively. And if an app is hard to figure out on the user-front, there are plenty of readily available competitors. Providing an interactive and intuitive technology learning experience is critical, which is what DAPs—such as Whatfix, Apty, WalkMe and Pendo competitors—are for.
With a suitable DAP, companies can lower training costs by up to 30%, reduce support costs by up to 90%, enable business transformation at multiple organizational levels, and reduce the stress associated with using technology.
For instance, if you have a corporate program that requires onboarding or has a poor adoption rate, you can deploy a DAP to guide users through any feature in real time, with minimal support and at a low cost.
Digital Adoption Is Everywhere
Digital Adoption Platforms are growing in use with every passing day. From banking and grocery to telecom and insurance, U.S. consumers are fast adopting digital channels across many global regions, as per a McKinsey report.
Speaking specifically about programmers, while coding is part and parcel of a programmer's everyday life, the real question is whether this new platform helps make their lives easier or increases their workload multifold.
But in order to answer this question, let us first understand the functioning of DAPs.
How Do Digital Adoption Platforms Work?
A typical DAP uses machine learning and AI to assist companies with making and editing intuitive user guides for a tool. The process happens through a series of sessions with the company to understand the tool in question and the learning bottlenecks.
Accordingly, the DAP can be fully customized and integrated with the tool to form an end-to-end training resource. It also provides regular insights into the company post-implementation on how the users are engaging with the tool and any issues that may need attention.
What Are the Features of a DAP?
A good Digital Adoption Platform is highly personalized and intuitive to ensure maximum learner retention and minimum external intervention. The typical features of a DAP include:
Initial guidance to provide an outline of the onboarding process
User behavior analysis and change detection
Predictive guidance to automatically move users toward the right learning direction
Personalized learning through segmentation
Cross-device support and responsive multimedia content
Visual engagement and triggers that support interaction and customization
Comprehensive user analytics and insights through A/B testing
And now that we've seen how DAPs work, it's time to return to the all-important question: From a programmer's perspective, do DAPs make your work easier or not?
DAPs From a Programmer's Perspective
Although DAPs offer a lot of goodness for the company and its employees, you must be wondering how all this affects you, the programmer. Is there any benefit for you? Or are DAPs only yet another distracting factor affecting your productivity and daily routine?
In actual fact, DAPs can really make your job easier, for several reasons.
They Can Increase User Satisfaction and Improve User Experience
Enterprise software tools are more complex than ever before, making user adoption a challenge—particularly among non-technical personnel. Traditional classroom-based learning systems fail to take individual learning styles into account and do not do enough to encourage long-term retention.
DAPs utilize machine learning and data analytics that help create content and improve user outcomes. Without the programmers' knowledge and expertise, content creation is not possible at all. They make such advanced DAPs and significantly reduce employee time invested in understanding a new application or update, thus increasing overall productivity levels.
By personalizing and customizing the DAPs to the user's level and behavior, programmers can increase app engagement and user satisfaction as well as improve user experience. Reduce workload for the programmer, too, as it means less work and fewer requests for clarification.
They Can Make Remote Working Easier
As most programmers switched to work-from-home in the wake of the pandemic, users were not able to turn to the overwhelmed IT team as quickly for help and so needed to make do with online resources. These kinds of situations are where DAPs can make a ton of difference.
Choosing an intuitive DAP can reduce much of the fatigue associated with software utilization and help departments everywhere get their jobs done much faster.
A DAP ultimately makes sense for developers, too, as they have to deal with fewer complaints and queries and can focus on fine-tuning the actual software instead.
They Can Encourage Everyone To Be Confident While Using Apps
Since digital in-app guidance uses step-by-step walkthrough and tool tips, the programmers need to design a software application that supports multiple workflows and encourages a smooth adoption of updates.
The additional design work might increase the programmer's workload in the short run. However, in the long run, these more flexible guidances mean every user is able to use the applications independently. Which means, you guessed it, fewer complaints and queries for the programmer.
They Can Ensure Internal Communication
By integrating DAPs with a Learning Management System (LMS), programmers can seamlessly provide content (e.g., industry-specific course and company regulations) to employees.
An LMS is a solution that companies use to build, execute, and track training for their employees and clients.
The employees specifically can convert walkthroughs to engaging formats, which allow easy consumption of content. For instance, self-service support helps employees be self-sufficient while performing designated tasks based on their job profile.
For instance, Whatfix content can easily integrate with the LMS of other businesses, and the entire engagement is tracked in analytics. Whatfix provides step-by-step in-app smart tips and guidance that helps users with firsthand information.
Moreover, if your company must stay up-to-date with current compliance regulations, then an LMS can be an invaluable tool to ensure the employees are aware of the latest compliance rules, and the company can avoid costly penalties.
Things To Keep in Mind When Opting for a DAP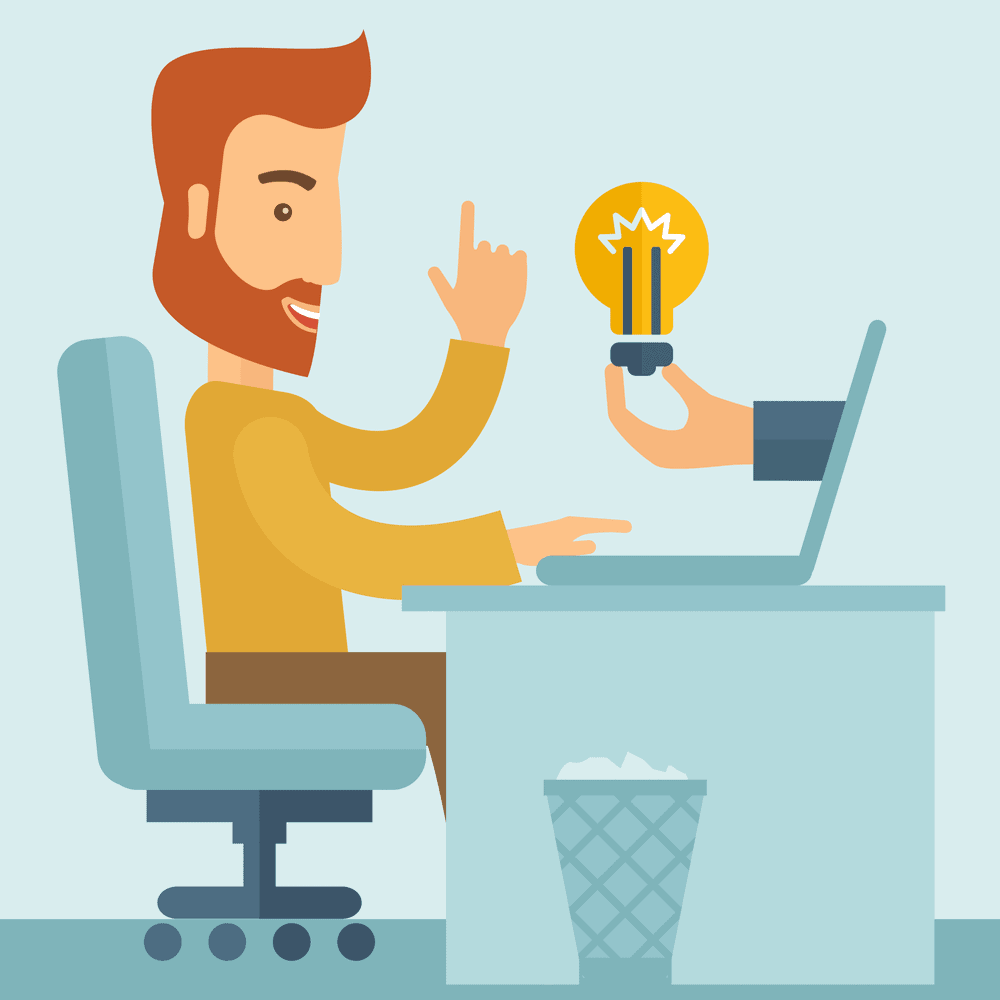 At the end of the day, having advanced tools on hand means little if employees and/or customers cannot use them. The easier the learning curve, the sooner the users can start applying the tools to their tasks and the sooner the organization can see a rise in productivity and focus.
A suitable DAP can substantially accelerate a company's digital transformation, which is why choosing one requires careful consideration.
As far as the programmers are concerned, they can conduct a range of activities critical to digital transformation, including:
Identifying the essential areas of friction currently present in the user journey
Conducting surveys to capture user feedback and churn/adoption rates for the applications in question
Deciding which applications are and are not ideal for a transformation
Conveying all the requirements to the DAP team in detail
Testing a prototype of the DAP for glitches and roadblocks
Ensuring multi-device and multi-platform functionality for the DAP before release
Periodically evaluating whether software adoption and user experience have improved on both the enterprise and the user side
Integrating fixes for any issues as and when they arise
So, Is a DAP a Boon or Bane for Programmers?
Digital transformation is one of the most challenging jobs for any business. To ensure digital transformation, it is essential to have a well-defined agenda, business objective, and digital adoption plan. A DAP can help.
As apps undergo many updates, it becomes difficult for users, admins, and trainers to train every individual separately on every version of the apps.
Programmers can build applications that reduce dependencies and make the onboarding process easier for everyone. It might seem to be a bane to programmers because in the short run, building a DAP might increase their workload, expand their unnecessary workflows, and also increase costs to an extent.
But at the end of the day, programmers can eliminate user confusion, lower their frustration and stress, and offer a better digital experience through a DAP.