I spend a lot of time doing two things: blogging and telling other developers the benefits of doing things like starting their own blog. (Occasionally I squeeze in a little bit of time to code as well. And my wife says I spend too much time answering emails and checking my phone—she wanted me to add that to this post.)
So, I can tell you that one of the major pains I am well acquainted with is that of writing when you don't feel like writing or you just don't have anything to say.
I experience this frustration myself—heck I am experiencing it right now. I decided to write this blog post because I couldn't come up with anything else to write about. And, to top it off, I don't feel like writing either.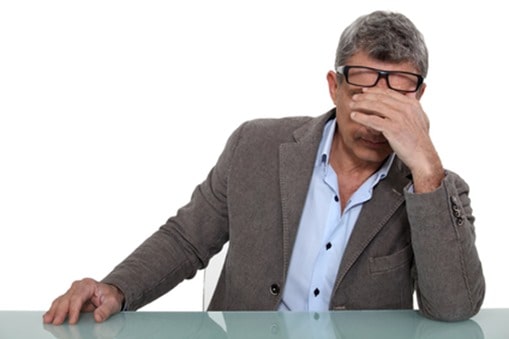 But, let me jump ahead and give you a little secret: by the time I'm halfway through this post, not only will I know what to write about, but I will feel like writing.
I know this from experience, and it is part of what keeps me going on days like these.
Writing is difficult
Writing isn't an easy thing to do.
It is hard to spill your brains onto a blank piece of paper and not make it look like spaghetti.
It's difficult to constantly come up with new ideas, week after week.
But, by far, the hardest part of writing is just sitting down in front of the keyboard and typing. Even now, as I am typing these very words, a million other things are vying for my attention, calling me away from the task at hand.
Most software developers who start a blog, end up abandoning that blog, because they never learned how to grit their teeth, glue their ass to a seat and write.
Sure, it starts out fun. When you first throw up your blog on the internet, you are full of ideas. You could write a blog post each and every day—not because you are more creative when you first start, but because you are more motivated. The whole process is still very new and enjoyable.
But, fast forward a couple of months—or a couple of weeks for those of us with ADHD—and that shiny-newness of blogging wears off. That little fairy that was sitting on you shoulder telling you what to write is gone—it's just you and the keyboard.
This is exactly when you have to search deep down inside of yourself and find the grit beneath your soft cushy exterior. You have to decide—that's right, make a decision—that every week you are going to write a blog post and nothing is going to stop you from doing it.
You'll want to start over and give up
Even as I write this very sentence, I want to go back to the beginning of my post and delete everything. It's no good. My thoughts are scattered; my analogies are crap; no one cares about what I have to say on this subject.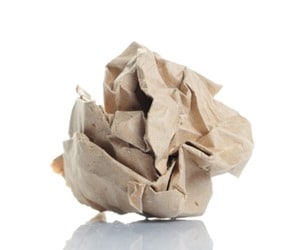 I've been writing blog posts just about every single week for over 4 years, and I am still smacked in the face with the stick of doubt just about every time I sit down to write. So, I can tell you from experience, that part doesn't get any easier.
But, you can't let that stop you. Your face might be swollen, some of your teeth might be missing, you might have to squint to see out of one of your eyes, but as soon as you care that what you are writing is no good, you'll stop writing—permanently. You'll fall right off the wagon.
By the time you've gotten this far into my own essay, it doesn't matter if it is good. I've got your attention already. I can't embarrass myself any further, because if you didn't at least sort-of like what I have said so far, you wouldn't be reading this sentence to begin with.
I've come to the realization that you can't always hit homeruns. Sometimes, you write crap. Sometimes, what you think is your best blog post turns out to be so terrible that no one makes it past the first paragraph.
But, sometimes what you think is terrible, turns out to be the most popular thing you've ever written.
The point is, you can't know until you hit that publish button and even if you could, it doesn't matter, because you can't write for other people, you've got to write for you.
Not because you are writing something that you'll someday read later and say "oh, yes, that is how I solved that problem in the past"—although, that does happen from time to time. Instead, you have to write because you made a commitment to yourself and the commitment wasn't to string marvelous words into sentence on paper, but instead just to write—it doesn't have to be any good.
The secret is to keep going
I'm sure you've noticed by now that I haven't really told you what to do when you don't feel like writing and you have nothing to say, so, here it is: write.
Yep, that's it. It's that simple.
Take some duct tape, put it over your mouth, shut up, stop whining, pull up a chair, sit down at the keyboard and start moving your fingers.
You can't sit there and type and have nothing to say. Now, what you have to say, you might think isn't any good—and it may be utter crap—but there is no reason that has to stop you from writing. Just do it.
There are a million ideas bouncing in your head, but some of those ideas will only come to the surface when you have decided you are going to sit down and do the work.
Don't believe me?
Try this exercise on. Right now I want you to close your eyes, and think about nothing. That's right, think about absolutely nothing—I'll wait.
…
How'd that go for you? Were you able to think about nothing?
So, don't tell me you don't have something to write about. Of course you do. Your problem—and my problem—isn't writing, it's typing it out.
P.S. – By the time this post goes live, I'll be in the middle of launching my How To Market Yourself as a Software Developer program. If you liked this post, go check out the program. It has a whole video course on creating your own developer blog and making it successful.