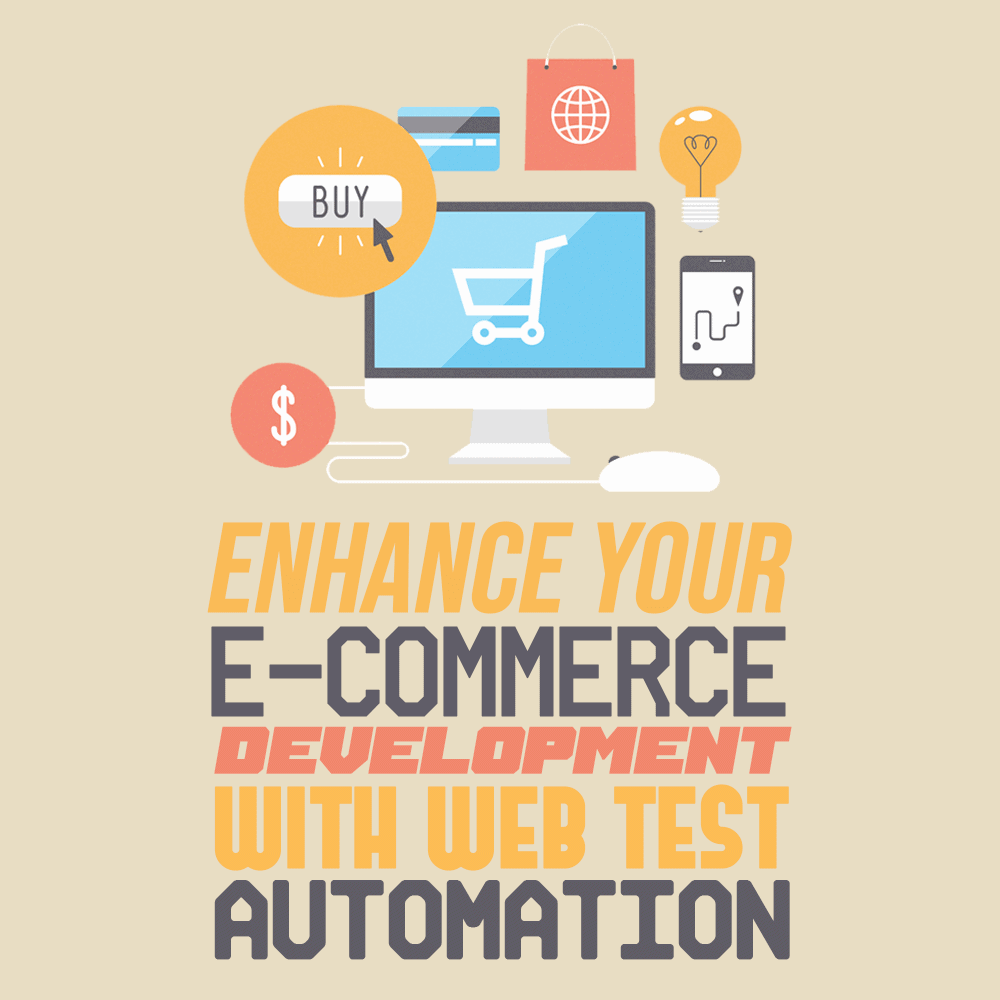 Сompetition in the e-commerce market is growing by leaps and bounds. So if you want to stand out from the crowd, build your online shop with users in mind.
To make sure you address the most burning client needs in terms of usability, accessibility, functionality, and security, take your e-commerce store development to the next level with web testing automation. With automation, you not only perform testing in a 100% consistent manner by eliminating manual error, but you also accelerate time to market for your e-commerce product without sacrificing quality.
Also, QA automation will help you optimize development costs. Namely, you can run automated tests simultaneously across multiple devices, platforms, and browsers as many times as needed — without the need to pay for manual testing over and over again.
Here are some ways that you can use web test automation in your e-commerce development to improve user experience and save on time and effort.
Improve Website Look and Feel
You never know what device and browser consumers will use to make a purchase, so be ready to provide comfort whatever the case.
Make the most of automated cross-device compatibility testing to adapt your UI to a wide range of resolutions, screen orientations, operating systems, mobile network events, and more. Run automated cross-browser tests in parallel across a huge number of real browsers and their configurations to find and timely eliminate bugs.
Also, leverage automation around UI regression tests to make sure that after any major debugging, window controls like buttons, toolbars, and menus are well-organized and meaningfully labeled, spelling and grammar are localized, and style and color in links, backgrounds, and fonts are consistent.
Ensure e-Store Accessibility
At the moment, about 650 million people on the globe live with a disability, making up 10% of the world's population. Did you take this information into account when developing your online shop?
Web accessibility testing will help you make sure your solution complies with accessibility standards — in turn, people with auditory, speech, visual, and other disabilities can easily shop on your website.
With robust web test automation in place, you'll be able to optimize your e-store in terms of readability and navigation. That usually means:
Using the optimal combination of text color, background color, and text size.
Avoiding complicated copy.
Adding detailed image descriptions.
Enabling screen reader and voice commands.
Ensuring robust keyboard navigation.
While accessibility testing automation is crucial, don't underestimate the power of live user testing. By getting real shoppers with disabilities to check out your online store, you'll get on the frontline of Web Content Accessibility Guidelines (WCAG) compliance.
Perform Critical Path Testing
You can also use automated usability testing to make sure all key functions of your e-commerce system go off without a hitch. For example, customers should be spared difficulties in ordering items — the size, color, and the number of products in the shopping cart should correspond to the client's request.
When implemented correctly, web test automation will also help you thoroughly check the accuracy of financial transactions, including payment gateway choice, verification code check, order confirmation via email, and delivery method.
According to Nextiva, 89% of clients tend to switch to a competitor after a poor customer experience. To be among the go-to businesses, meticulously examine the customer support functionality with automated functional testing. Namely, make sure shoppers get an instant reply to their queries about the products whether it's a human-to-human interaction or a chat with a smart robotic assistant.
Safeguard Client Data
To cement customer loyalty to your brand, make your e-commerce solution a secure place to go. Use best-of-breed Open Web Application Security Project (OWASP) testing tools to successfully fight against both known and unknown vulnerabilities.
Automated security testing will help you fully comply with PCI DSS, GDPR, and other industry-leading security standards — keeping customer data out of the wrong hands. Namely, you'll be able to detect and timely address errors and slight inconsistencies in firewall configurations, end-to-end data encryption, network monitoring, and more.
Also, tap into the power of web test automation to check the robustness of your system's access management. Specifically, make sure you have a rock-solid access control and two-factor authentication (including biometric-based access).
Test Automation Brings Immediate Value — Go for It
Besides saving you time and effort as compared to manual testing, automated web tests have the potential to notably improve your e-commerce solution's quality by optimizing website navigation across browsers and devices, enabling accessibility, perfecting all functions, and ensuring rock-solid security.
And great system functioning will guarantee more happy clients, more sales, and, as a result, more money in the bank.