Finding a Job During a Pandemic for Programmers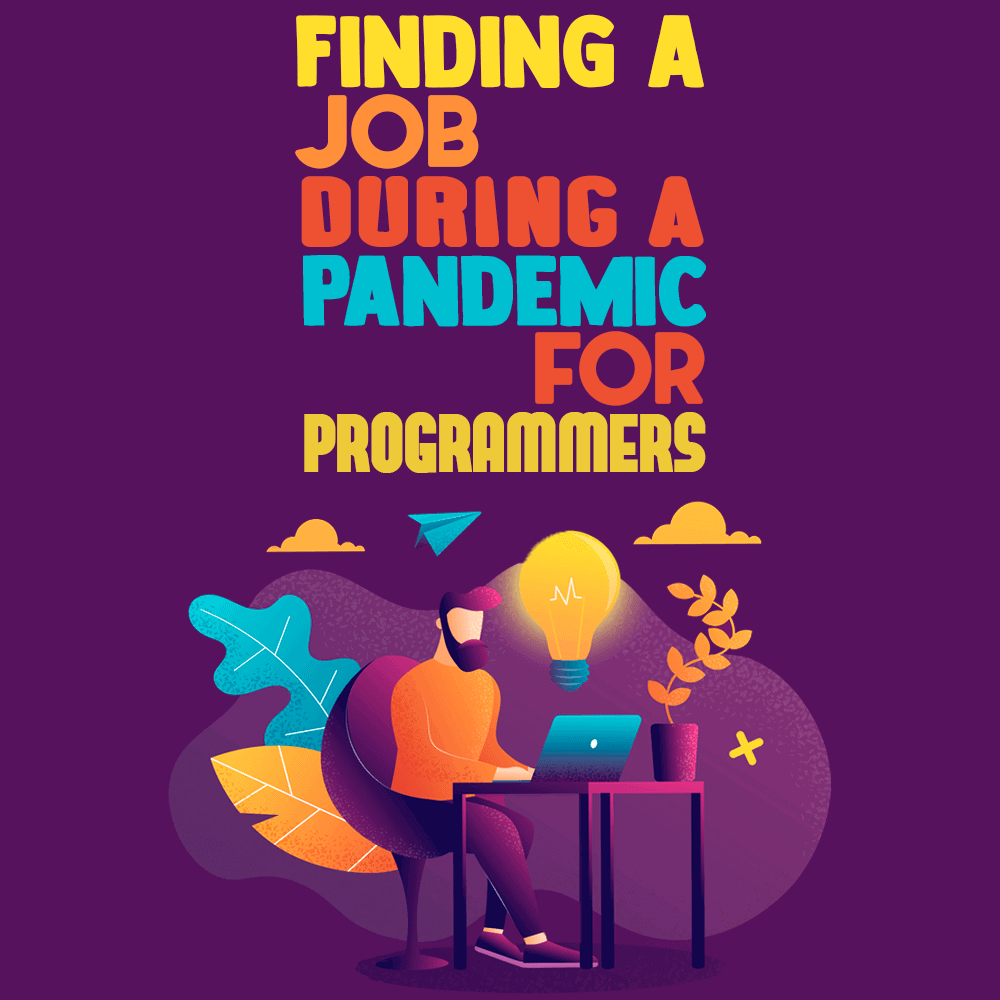 Have you found your programming career stuck in a loop during the coronavirus pandemic?
I understand your worries but rest assured, you are not alone.
COVID-19 has had a negative impact on most businesses out there, and tech is by no means an exception. The US Bureau of Labor Statistics predicted that the computer programming market was going to drop by 9% in the next decade, and that was even before the coronavirus crisis. The situation is even worse now.
Does it mean you should give up on your career dreams and goals?
The answer is: Definitely not!
There are so many ways to kickstart your programming career as a beginner, or breathe new life into it as a more experienced professional.
Take Part in Online Courses to Strengthen Your Skills
The first thing you should do before going out there and looking for new job opportunities is to strengthen your skills. This is important, because you will be competing with lots of other candidates, so being as confident as possible in your abilities means better chances to get the job.
Online platforms like Khan Academy or Code Academy make excellent starting points because they are packed with educational videos, articles, exercises, and programs.
For instance, if you search for "Python programming" on Khan, it will show you over 100 different learning resources that can help you solidify your knowledge.
Focus on One or Two Programs and Become an Expert
If you want to become the jack-of-all-trades, then you should prepare to miss a lot of job opportunities. Programming is often about specialization, as modern companies are looking for genuine experts in their respective niches.
You should try and focus on one or two languages to start. Identify your favorite niches such as game development or cybersecurity, and then concentrate on programs that dominate this specific area of work.
Be Active on Social Networks
Tip number three is a no-brainer, because modern recruiters rely heavily on social networks when analyzing job candidates.
I am not talking about platforms like Instagram or TikTok, but rather about professional networking platforms like LinkedIn and Indeed. This is where HR managers are searching for new programmers, so make sure to stay active on these networks.
Write a Great Resume
If you want recruiters to take you seriously, you have to write a standout resume that showcases your skills and professional experience. Keep in mind, however, that your CV needs to be concise.
According to this report, recruiters spend only six seconds scanning a resume. If you need to write a paper, you can probably do it long-form and use as many words as you want, but resume writing is totally different. In this case, you need to be concise and prove your worth on a single page.
Create a Portfolio
The next step is a portfolio. Your resume alone may not be enough to impress recruiters, and they will be looking for examples of your work.
As a programmer, you should create a portfolio and perhaps even build a personal website showcasing your best examples of code. For instance, a mobile app developer might show links to their products, so the recruiters can judge their skills.
Prepare for the Job Interview
Programmers who follow the steps above should be receiving invitations for job interviews. That means you ought to prepare well and get ready to answer the questions every recruiter is asking.
Here are some of the frequently asked soft skill questions, aside from the information you'll need to know in a technical or coding interview:
Why do you think you'd be a good fit for this role?
Tell us something about yourself.
What is your greatest professional achievement?
Where do you see yourself in five years?
Why did you leave your previous employer?
Don't Neglect Soft Skills
Many programmers make this mistake, but you shouldn't. Soft skills are extremely important because few would enjoy working with people who don't know how to express their thoughts and communicate clearly.
After all, programming is not only about writing lines of code – it is also about explaining the peculiarities of the product, and making sure that your code showcases (or hides away!) those differences.
Difficult Times Require Innovative Thinking
The time is difficult for programmers because many startups and other companies are shutting down their projects due to COVID-19 and its negative business implications.
However, there is no reason to panic, since you can undertake a plethora of activities to stay in top form and find a new job relatively quickly.
In this post, I analyzed some of the best things you can do to identify open opportunities and find a job during the coronavirus pandemic as a programmer. Do you think these tips can help you find that much-needed new position? Do you have any other suggestions to share with your peers?