How To Adjust for Future Workforce Trends: A Programmer's Guide to Security, WFH Solutions, and Task Automation Strategies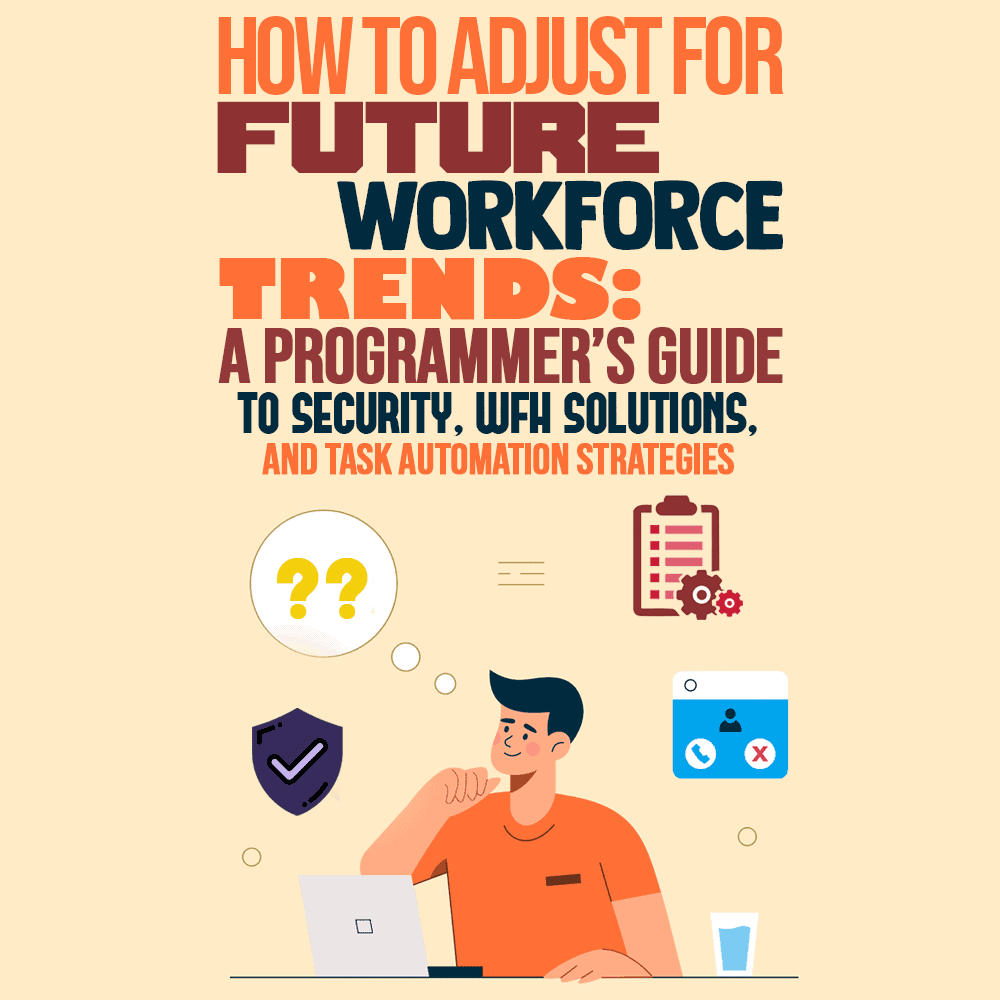 Programmers today are expected to do more than write code. They are expected to develop new solutions and facilitate the success of companies by handling data, analyzing it, creating solutions, and developing new tools to meet business needs.
A skilled programmer can be an essential part of any business. Still, the nature of programming means that programmers need to be aware of potential changes in current trends in the workplace to effectively adapt their work practices and maintain their valuable skills.
In the world of tech, the future is already here: More and more companies are allowing their employees to work from home full-time or part-time. This trend is changing the way we think about "work" and "life" not just for the people working from home but for their employers, managers, co-workers, and even customers.
In this post, I'll offer you a guide that aims to help programmers navigate this new world of work. The focus will be on three main perspectives: security, work-from-home solutions, and task automation. By being familiar with these future trends, both your career and your life, in general, can become simpler, more productive, and less stressful.
Statistics on the Future of Work
Before we see how our work patterns can be made easier, let's consider some relevant statistics concerning the future of work.
It has become evident that we live in an era of accelerated changes. Moreover, it's equally obvious that work, in particular, is changing in ways that didn't seem likely in the very recent past. It's important, then, to be able to adapt to these new trends.
Security Best Practices
Software is fundamental to modern business formation. Hence, programmers play an essential role in protecting all kinds of company data.
The last few years have been marked by a massive increase in enterprise data breaches. Cyber attackers leverage automation and artificial intelligence to scale the volume and intensity of their attacks. In addition, cyber attackers have taken advantage of the global health disaster to prey on regular internet users, contributing immensely to the increased spate of attacks.
Before the pandemic, working from home was already being established as the norm among programmers.
With COVID-19 in the picture, employers didn't have much of a choice in deploying remote teams. More so, all future indicators show that remote work is here to stay. Post-pandemic, 83% of software engineers prefer a hybrid work option, although they would rather telecommute most of the time.
As this happens, there's an outward shift of core security responsibilities further toward the edge. This is the time to be more security conscious, since your cybersecurity hygiene is now much more critical in protecting your organization's cyber assets.
Hackers and other malicious actors will always find a way to break into systems and networks. You must be aware of possible threats and take measures to protect yourself and your organization from potential attacks by paying attention to the following:
Stay security-savvy. The first lesson in cybersecurity is that it is never-ending. As long as there is no impenetrable system, people on the good side will continually fight bad actors. Consistently educate yourself on the latest cybersecurity risks and concerns in your industry.
Know what should be protected. Basic cybersecurity is understanding the different assets to be secured and the varying levels of risk and stringency applied to each.
Use secure tools. Good cybersecurity hygiene is not enough; you need to be well-armed with tools that can help you ward off attacks—antiviruses, firewalls, VPNs, encryption solutions, etc. Of course, you have to be careful to ensure that your devices don't pose a risk to your organization's security architecture.
Integrate security into your code. Of course, testing would come later, but you also need to recognize your responsibility for the security of your code. Optimizing for secure code from scratch would lead to fewer reviews when it's time for quality checks.
Engage in cybersecurity best practices for software development. For instance, it would be worth sanitizing user input to prevent direct interaction with the database, encrypting sensitive user data, validating the front-end and back-end, etc.
Less is more; focus on building functional apps. The more features an application has, the greater its vulnerabilities. Secure your apps by keeping them simple; don't collect or store unnecessary user data.
As a programmer, you should be aware of the changing needs of your industry. Security issues are on the rise. Hackers are working harder, using new tactics, and targeting companies and individuals more frequently.
Work-From-Home (WFH) Solutions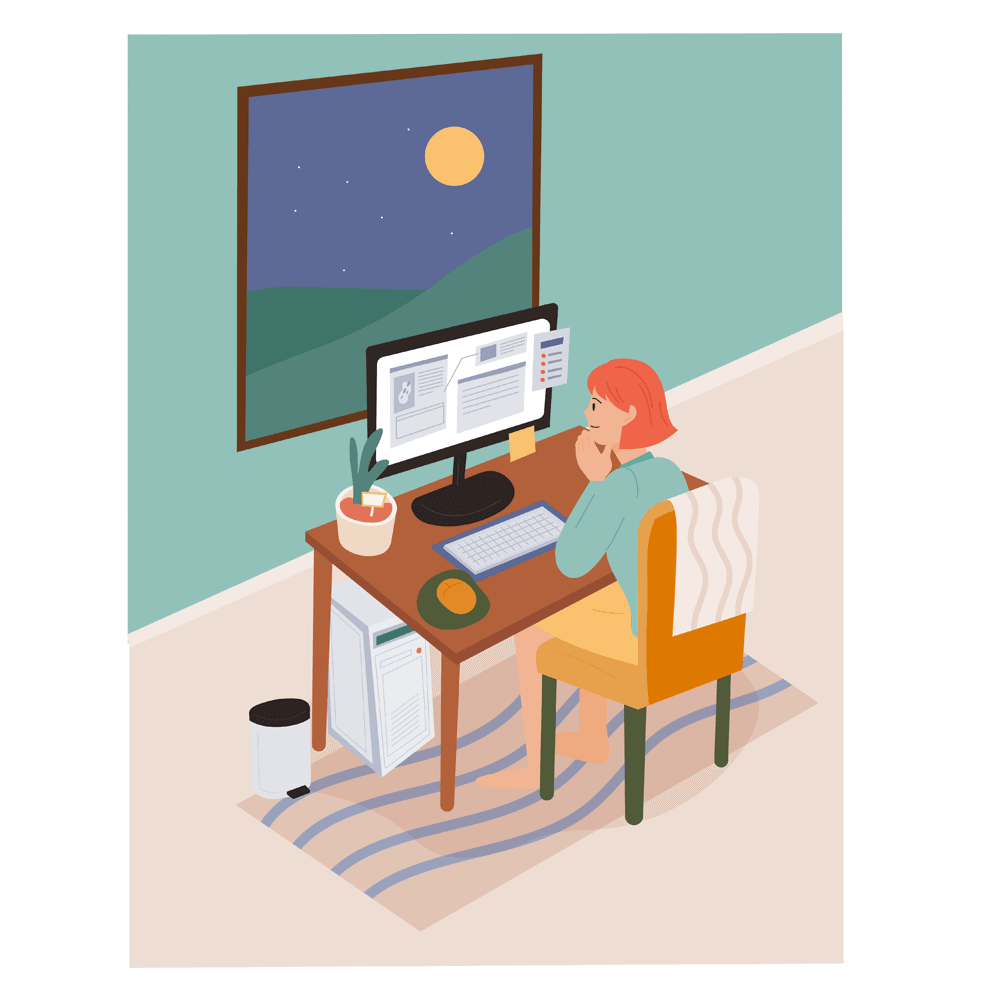 Even before the pandemic, most developers were already comfortable working from home at least some of the time. Nonetheless, working remotely comes with challenges, too. To be successful, you need to plan your day carefully and make sure you're getting everything done. One of the most prominent challenges programmers face is finding a good work-from-home solution.
Here are some tips for making the most out of any work-from-home situation.
Communication
Keep communication channels always open with your teammates.
There is a greater likelihood of missing information when working away from the office, especially the more minor details. It's OK to over-communicate when working from home.
That means emphasising the most minor but essential details, asking questions as often as possible, and providing as much context as necessary when offering clarification.
Work-Life Balance
The usual advice is that people working from home should have a dedicated workspace to define work-life boundaries properly.
However, that doesn't necessarily work for everyone, especially people for whom monotony can be draining. For the latter category, having a change of scenery can keep them productive.
What's important is that you know what works for you so that, one, you don't spend all day working and, two, you don't spend all day not working.
Flexibility
One of the main selling points of the remote work approach is the flexibility it offers.
However, since you don't have to stick to a routine while working at home, it is much easier to get distracted.
People use all sorts of methods to maintain their focus and keep their productivity up, such as a productivity timer, a task planner, background noise generation, etc. You might want to experiment with a couple of these methods to find your sweet spot.
Work from home is becoming more and more a reality for employees both in the software industry and outside it. And while it is a huge benefit for some, there are many drawbacks as well.
For one, even though remote work is supposed to make people work more flexibly and conveniently, it seems to have the opposite effect. Time saved from lack of commute and other office distractions is now being channelled into longer hours that leave employees overworked.
If this describes you, you need to manage your time better—a time tracking tool might work, helping you remain conscious of your work hours and reminding you to unplug at intervals.
Another challenge is that most remote workers struggle with finding motivation at home. This is understandable, given that many people have already formed a sort of bond with their offices.
One reason for this could be the inability of managers to keep their employees engaged effectively. Still, much is down to the employees themselves. Some find motivation in sticking to a routine; others find their rhythm in breaking their tasks into chunks spread across the day.
In any case, as the future of work will increasingly rely on software and services to perform work for us and as programming becomes a more significant facet of work, developers must understand how they can best combine their real-world responsibilities with remote work to accomplish their goals.
That leads us to the next point, which discusses how programmers can leverage different digital tools to work more productively.
Task Automation Strategies
Task automation is very old indeed. However, it was psychologist R.D. Laing who said, "We live in a moment of history where change is so speeded up that we begin to see the present only when it is already disappearing."
Consequently, even though we must pursue and encourage constant and faster-paced technological development, the imperative to demonstrate our uniquely human skills is now stronger.
We need to spot gaps in machines' abilities and close them with our basic human skills and instincts.
Therefore, while the history of human beings has been a great exercise in continuously automating tasks (from ancient watermills to present-day supercomputers), we are still not close to eliminating the need for work.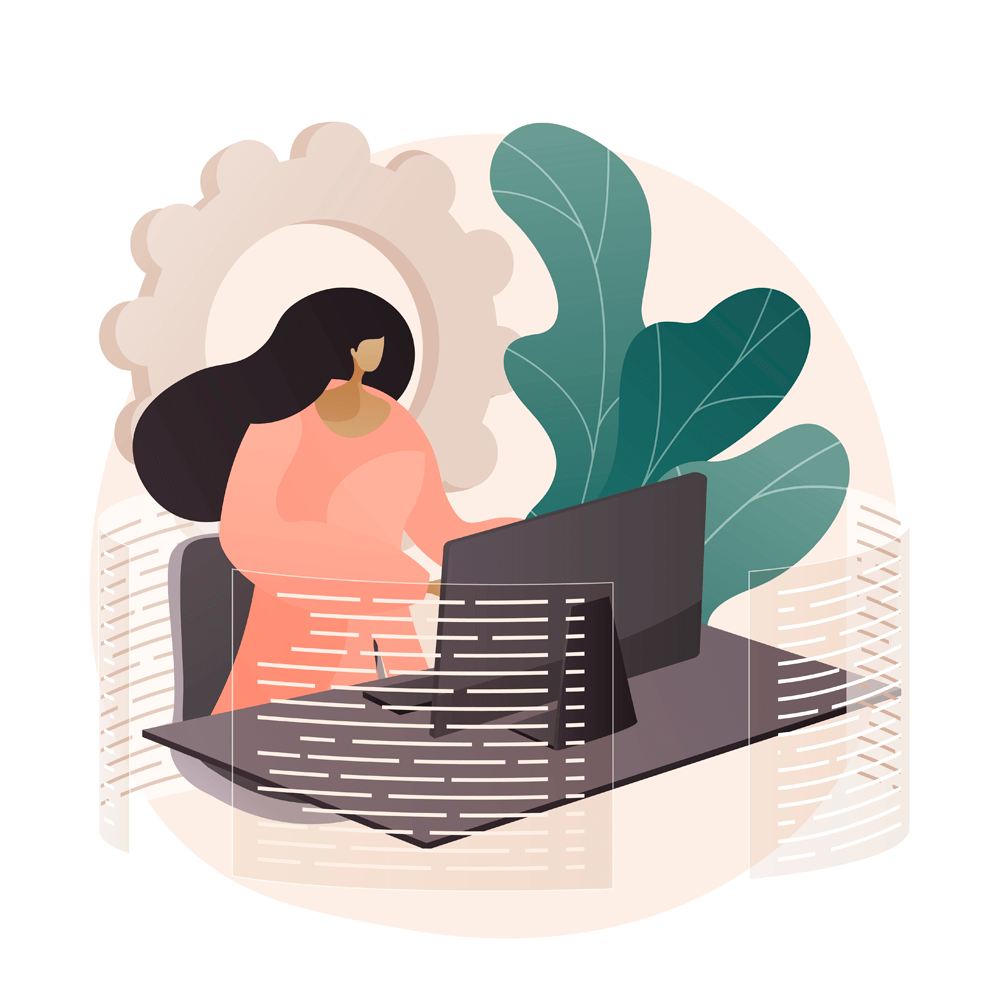 There is a tendency for programmers to get lost in languages, frameworks, and libraries at the expense of building truly functional and human solutions for users.
While the tech world keeps demoing experimental projects where trained AI systems can write code, generate functions, and even build programs, that begs the question of what automation means for the future of programming; for your future, as a programmer.
Someone may debut a solution that writes code and seems to replace programmers. However, such a tool must still be developed, reviewed, and deployed by human beings. As such, programming will never go away, but it will come to mean a different thing with time.
One executive distinguishes between two categories of programmers: one who builds tools, frameworks, languages, and platforms and another who connects things and builds websites, mobile apps, and the like.
Either way, with enhanced task automation tools, programming in the future would integrate the creative with the analytic because you could automate your repetitive, excruciating tasks. Then, there would be more emphasis on building systems that solve real problems. Here is how you can adapt to this new world of work automation:
Develop personal aptitude. As machines encroach on human work, they also open up opportunities for more work. Create value by doing things that machines can't.
Embrace soft skills. Soft skills such as creativity, problem-solving, critical thinking, and emotional intelligence are uniquely human and won't go out of vogue; embrace them.
Embrace continuous learning. This will help you evolve with your work and be better prepared for the fast-increasing dynamism of work, particularly in tech.
Think globally even while prioritizing problem-solving in local contexts. Innovation in automation is global, and it can make your work easier, but it won't elevate your value if your solutions are not attuned to local needs.
Don't overrate the tools. There is a tendency to hold tools in higher esteem than the problems they solve. The goal of automation is to help us work faster and better, not to amass tools.
Establish a connected workflow. No automation tool can do it all, but you can integrate all your tools into a single workflow to have better coordination of your tasks. This is the function of automation "supertools" such as Zapier, IFTTT, Microsoft Power Automate, Automate.io, etc.
"The future workforce" is here already, and it comes with new trends, requirements, problems, solutions, and opportunities. The programmer who follows the above tips to prepare and adjust will gain a competitive edge and also find it easier to navigate the problems and difficulties while taking full advantage of the opportunities.
Upskilling and Preparing for Future Changes and Disruptions
Programmers are a coveted workforce in today's global economy. The problem is that many don't know how to navigate the changing landscape. If you count yourself among this group, keeping critical skills current with job-related and technical developments will be essential.
Software development is a challenging, dynamic, and ever-changing field. Future trends will bring new challenges and different ways of doing things. The next decade promises to bring even more disruption to the professional software development industry as hybrid systems, cloud computing, big data, and new technologies become an integral part of businesses.
One important thing to remember is that the way you approach your work (programming or otherwise) will shape the kind of career opportunities available to you in the future.
Programmers will need to develop skills and aptitudes to stay relevant in a workplace increasingly structured around data and services.