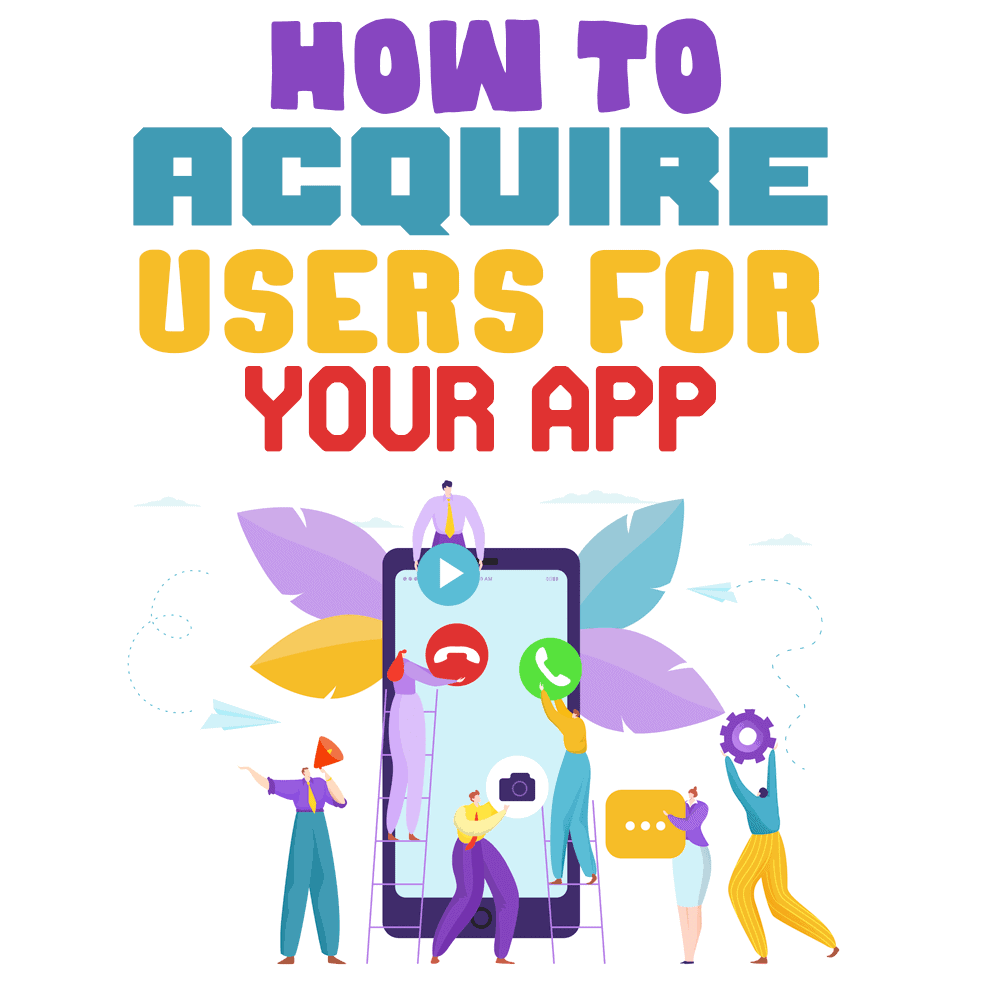 With over 2.8 million apps in Google Play Store and 1.8 million apps available in Apple's App Store as of March 2020, the app market is growing at an exponential rate.Smartphone users are using mobile apps for different professional, personal, and entertainment purposes. But with so many apps being published every day, is your app competent enough to acquire users?
If not, why would you invest so much time and money in making an app that fails to help your customers?
Successful apps aren't built in a day. A well-planned strategy and a lot of time are required to make an app that will engage your users. This is where an effective app user acquisition strategy comes into the picture.
Acquiring app users is not a cakewalk. It's challenging to draw in users and keep them interested, which is why a good app strategy is important.
While it may not be easy, there are proven strategies you can implement into your marketing strategy to acquire new users for your  app. Let's begin!
Identify Your Target Audience
Identifying the target audience is one of the best ways to acquire users for your app. It is one of the most successful marketing strategies that'll help you to tailor your messages and emails to your audience's preferences.
Consider the psychographic information of your target. Wondering what psychographics is? It's basically a qualitative methodology used to describe the personal characteristics of a person. These include:
Personality
Attitude
Values
Interests/hobbies
Lifestyle
Behavior
Determine how your app would serve the interests of your target audience and fit into their lifestyle. Knowing about how your target audience will use your app and what features appeal to them will help you acquire more users. When you know who your target market is, you'll be able to better promote your app.
Let's take a look at the marketing strategy of Zipcar, the world's largest car-sharing service. The Zipcar app enables users to find and reserve Zipcars across the globe in just a few taps. Moreover, the app allows users to sort cars by time, model, or type.
Here's Zipcar's brand positioning statement. As you can see, the first part of the statement defines the target audience.
"To urban-dwelling, educated, techno-savvy consumers who worry about the environment that future generations will inherit, Zipcar is the car-sharing service that lets you save money and reduce your carbon footprint, making you feel you've made a smart, responsible choice that demonstrates your commitment to protecting the environment."
While promoting its brand, Zipcar is not aiming to target everyone. They are also not targeting everyone who doesn't own a car. They are targeting people who:
Are living in an urban area.
Are comfortable with technology.
Are concerned about the environment.
Are qualified and educated.
By studying users' interests and behavior, Zipcar specifically targets its users with social ads and other marketing channels. This analysis helps to design the company's social media marketing strategy to draw more users to their app.
Send Personalized Emails
Sending personalized messages and emails allows your users to know how your app can be useful for them. Once you have identified your target audience, you can start sending personalized messages to your customers.
Your message should be able to grab the attention of your customers and entice them to download your app. Let your users know how your app is different from the other apps and what purpose it serves. Also, make sure to streamline your app's features to your business's objectives and convey your brand's message to your customers in your communications.
It is quite possible that the problem that your app is solving might not be unique, but the reason why you need an app for your business is definitely unique.
For instance, company "A" made an app "Y" and company "B" made an app "Z." Y and Z are grocery shopping apps that help users buy groceries online. They both solve a similar problem. They let users get groceries at their doorstep without going out.
While Y and Z solve a similar user problem, the reason why company A and company B needed the app is completely different. Company A is a supermarket retailer who wants an app to compete with other big brands in the market who have already launched their grocery apps.
Company B is a small grocery store looking for ways to increase its customer base. With a grocery app of its own, company B plans to engage more users for increasing business revenues.
Here is a case study of Crazy Eye, which helped a small mobile app company to convert more leads.
Crazy Eye Marketing helps small businesses and entrepreneurs plan and build sales and marketing strategies for lead conversion.
The company sent out 4,897 emails to different users. After sending out these emails, the company analyzed what actually worked and what didn't for increasing the customer base of the app.
The overall plan consisted of creating five different email series and then sending these to a few hundred people to see which one worked the best. After analyzing the response, the best mail was sent to everyone else.
When bulk emails were sent to different users on their email IDs, it was found that some of the email addresses didn't even exist. They were fake. Using a tool known as Kickbox.io saved the company from emailing over 2,000 "bad" email addresses.
Finally, the strategy worked and the company sent emails to users, and some of these turned into potential leads. This way, the company was able to expand its user base with the help of personalized emails sent to the leads.
Design Effective Pre-Launch Strategy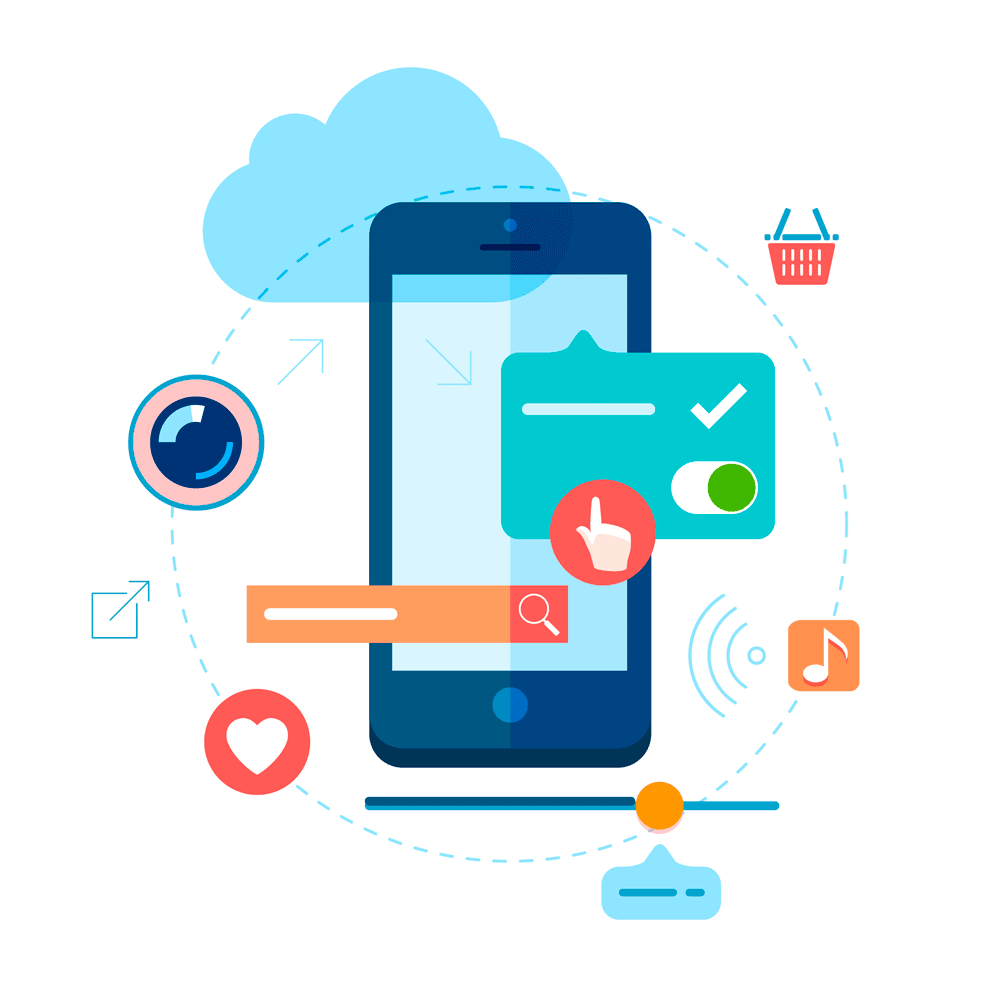 One of the ways to acquire users for your app is to design effective mobile app marketing strategies in the pre-launch stage. There are many pre-launch ideas that can help you generate some buzz around your app.
Carefully go through the guidelines of the app store. Then, make sure that your app follows the specified guidelines so that you have a successful app launch.
You can run marketing campaigns and introduce referral programs to increase the user base of your app. Rewards and incentives attract users and motivate them to download your app.
Another way to acquire more users to your app is to create an enticing app interface. A great app with an intuitive user interface helps to generate buzz.
After creating an interactive app design, you can then promote the landing page of your app. Gather all the email addresses of those who are interested in your app so you can stay in touch with them.
Here is how KLM Airlines created an effective marketing strategy to increase its online booking. KLM launched a campaign for a period of three weeks. During this campaign easy access to mobile coupons was given to those users who used their mobile booking engine.
The coupons helped passengers to discounts while booking tickets or ordering snacks and refreshments. The coupons were provided in the passbooks for Apple users and in Google Wallets for Android users. The users were sent timely location-based notifications that reminded them to redeem their coupons.
As a result of this effective marketing strategy, KLM Airlines saw a 17% increase in traffic to its mobile site. This helped to generate 34% more online bookings and 38% more mobile revenue.
Acquire and Retain Users for Your App
Creating an app is not easy. You surely wouldn't want to invest time and money in making an app that fails to succeed.
There are many ways to acquire new users, and there is not just one right way to attract them. Make sure that you check out the different marketing channels to determine which one is best for promoting your app. Keep an eye on your app's reviews and ratings, and explore ways to improve your mobile app ratings.
While knowing how to acquire new app users is crucial, remember that retaining them is equally important. You need a customer retention strategy so that customers stay hooked on your app. Customer retention helps your customer acquisition strategies pay off because it's always cheaper to retain a customer than find a new one.