How To Improve Customer Experience With Web Design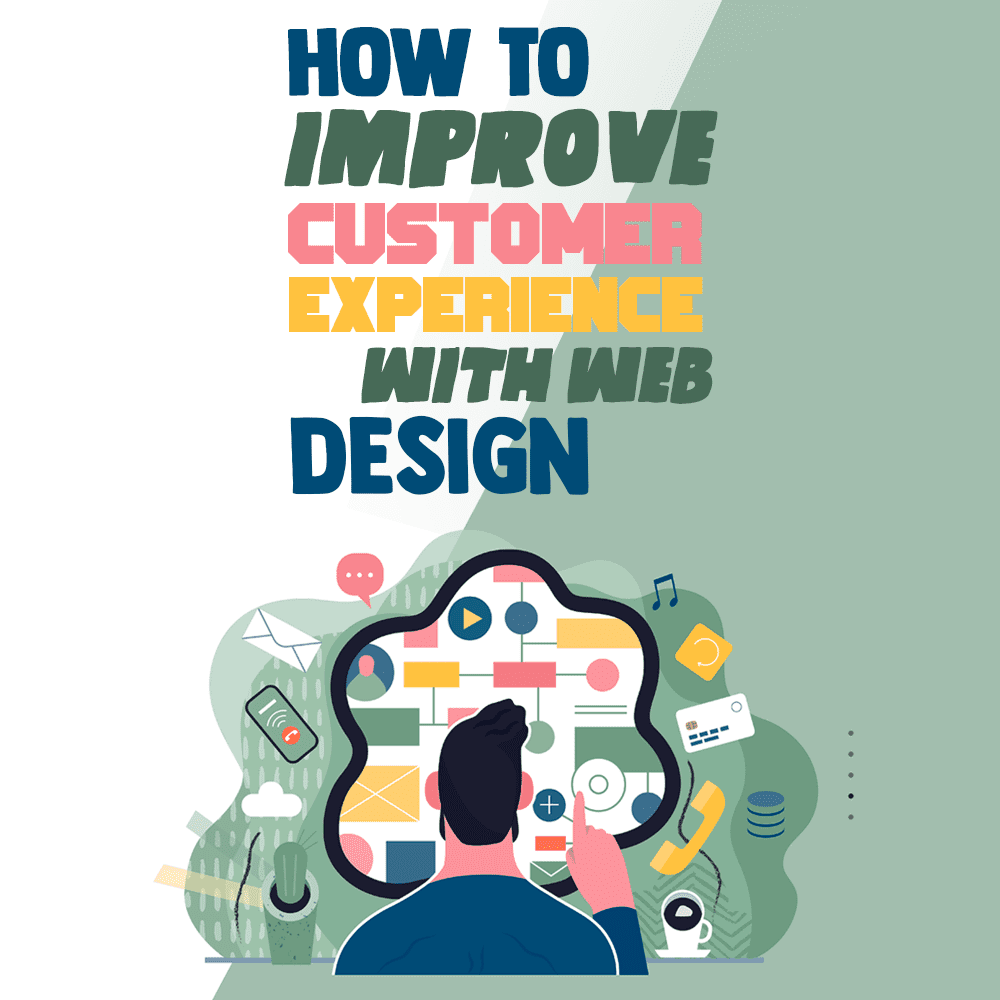 Modern customers know what they want and how they want it. High up in their hands, they hold their trump card: the power to choose. Unlike earlier times, customers today have a plethora of options to choose from, regardless of what they are looking to buy. Therefore, offering the bare minimum is no longer enough to satisfy them.
This applies to both the physical and the digital world, bringing to the forefront the importance of the holistic concept of customer experience. 
This article will discuss customer experience and explore its pertinence in the digital world. I will particularly focus on how web design influences the customer experience, discussing ways in which the latter can be improved with good design.
What Is Customer Experience
According to Forrester Research, customer experience is "how customers perceive their interactions with your company." The interactions can be either brief, one-off situations, or the sum of all the interactions customers have with a company during a long-term relationship. All stages of a customer journey, from discovery to post-purchase, are aspects of the customer experience.
In today's highly competitive business environment, customer retention and brand loyalty are important to succeed, and a good customer experience can work in favor of these. Reports say that 50% of customers switch to competitor companies after a single bad experience with a company.
Moreover, when customers are loyal to a brand, they shop increasingly with that brand—52% of customers spare no effort to prove their brand loyalty. See how customer experience can make or break the progress?
A positive customer experience makes things easy for customers and keeps them happy. Happy customers are the best brand advocates and add distinguishable value to your brand in the present competitive market. Hence, customer experience strategy should be a key focus of all web design services.
How To Develop an Effective Customer Experience Strategy
A customer experience strategy functions as the foundation on which a positive customer experience is built. It is a plan devised to increase customer engagement and improve their interactions. To develop an effective customer experience strategy, businesses should know the following five things:
Know the customer: Understanding who the customers are, what their motivation is, and how they can be satisfied can help businesses take relevant measures that will improve customer interaction.
Know the business: To create a strong customer experience strategy, businesses must first identify their purpose and current position and analyze it to gather insights about their shortcomings. This enables them to identify what steps to take for overcoming the limitations.
Know the competitors: Benchmarking competitors and analyzing their customer experience strategy can help to get a real perspective of what the target customers are exposed to. By finding any gaps or unused tactics and implementing them to create a unique customer strategy, a business can easily stand out among its competitors.
Know technology: Leveraging technologies like AI is important in providing a good customer experience. AI chatbots can offer round-the-clock customer support, fast response, and personalized query resolution. Predictive analytics can help to reduce the churn rate and increase conversion.
Know the metrics: Measurement of customer experience metrics like Customer Satisfaction Score (CSAT), Customer Effort Score (CES), and Net Promoter Score (NPS) can help to comprehend the customer level of satisfaction.
When you know these five things, you will gather beneficial insights that you can utilize to develop the customer experience strategy. The deep analysis you perform will ensure that the strategy is action-oriented and drives quality results.
How Web Design Can Influence Customer Experience
Now that you have a good understanding of customer experience, let's take a look at an important factor that influences digital customer experience: web design. 
Websites are often the foremost point of contact between customers and businesses. And of course, you know the importance of a first impression: It leaves a lasting impact. If you fail to attract your customers with the first impression, you lose a majority of them right there.
Furthermore, studies show that you have to create an impact within the first eight seconds—that's how short the attention span of humans is! This is where the importance of design comes in.
A good web design can convey your message accurately, within seconds. All phases starting from discovery to post-purchase can be influenced positively with an effective web design. Let's look at some of the web design factors and their effect on customer experience.
Clean Interface
A clean interface makes a website easy to use, which means customers can quickly find what they are looking for. According to a Hubspot survey, that is what 76% of people want from a website. Customers rank usability much high over appearance, interactive experience, and other such factors.
The metrics CES is related to ease of use and is defined as the effort that customers have to make to do business with a company. The higher the value of CES, the lower is the effort, and the better the chances for customers to continue engaging with that company. Simple language, intuitive navigation, and a clear call to action (CTA) are all aspects that improve usability, thus customer experience.
Responsiveness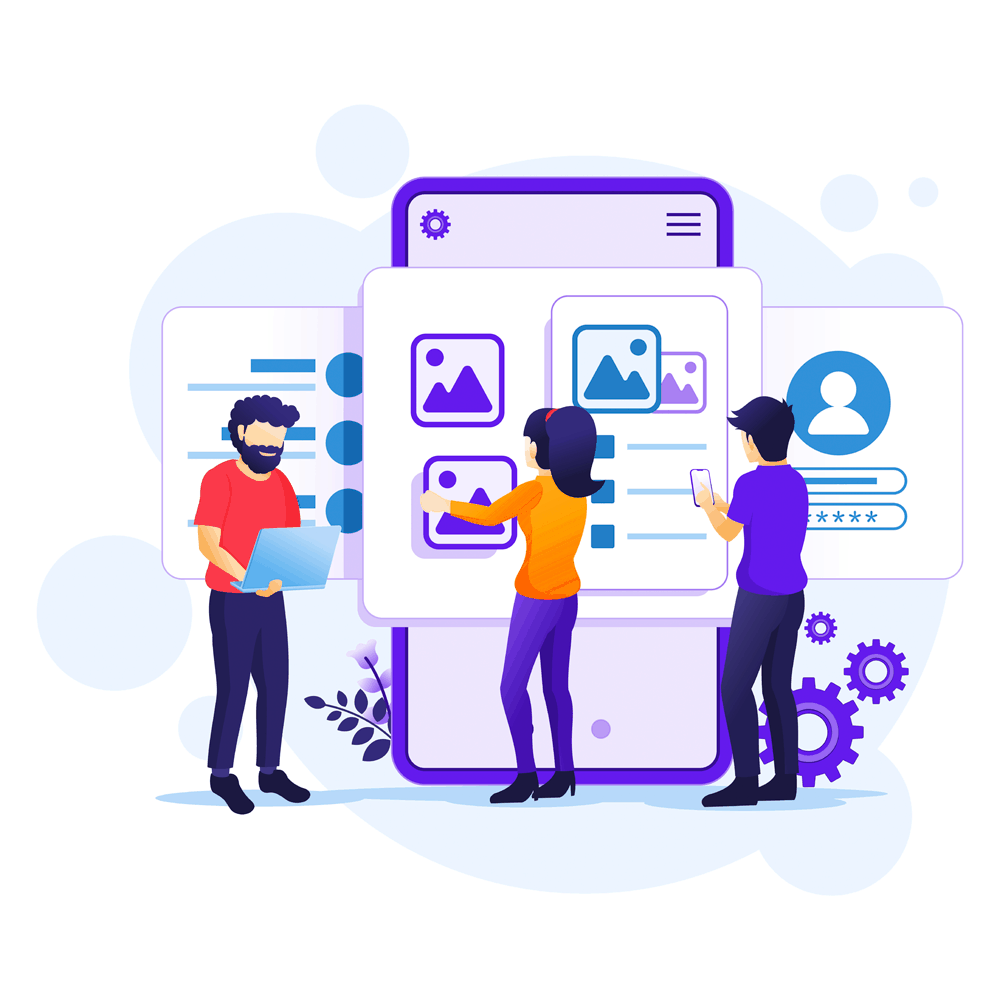 According to a Statista report, in the first quarter of 2021, 54.8% of global website traffic was generated from mobile devices. This is a key indicator of modern customer behavior. People are using different devices to browse websites. So for providing a satisfactory customer experience today, a responsive web design is a must. It affects the website's display, functionality, and also its search-result ranking.
Progressive advancement and responsive design are two principles used for making websites responsive. Progressive advancement means a website will display features progressively depending on what the particular device supports. Responsive design is when the website automatically aligns its design according to varying screen sizes.
Today, a website should function properly on any device and provide a seamless customer experience.
Speed Optimization
Gone are the times when people would wait minutes for a website to load. According to Semrush, a page load time of 1-2 seconds is ideal for a satisfactory customer experience. A one-second delay can reduce customer satisfaction by 16%!
Slow loading pages are reported as one of the biggest annoyances customers face when browsing through websites. So by optimizing your page load speed, you can improve your customer experience and also gain the favor of Google, as page load speed is a key factor that determines whether your website can rank in the Google SERP.
Emotional Connection
Today, people look for a personal connection in everything, and websites are no exception. Strictly professional looking websites fail to convince customers easily. An emotional connection is required to build a trust factor and forge a bond. And when such a connection is established, customers can be retained. This is why user experience design (a subset of customer experience) is indispensable.
Emotional connection can be built through storytelling, using human pictures in websites, including trust factors like customer testimonials, etc. At every point in a website design—from making the logo to designing the footer—the designers need to think of creating a human connection.
For example, checking whether the logo conveys a memorable image or the footer satisfies the customer needs can be factors affecting the customer experience journey.
Navigation
When a person visits a website, they have an expectation about how it will operate and what they must do. For example, someone wishing to cancel an order knows that they will have to go to the Account section, check Orders, find the specific order, and click Cancel. That is, they expect to intuitively navigate through the website. If a website design is poor and doesn't have clear navigation, the customer will feel dissatisfied and raise a complaint.
Clear navigation is key to making customers explore the website, and so it has to be effortless. Customers shouldn't have to spend minutes thinking about their actions. Rather, the design should make it evident with meaningful organization, direct CTA buttons, etc. Intuitive web navigation increases the confidence of customers and makes the browsing experience rewarding.
Web Design Is Key
A company's website is a major touchpoint for customers. Unfortunately, it is also where customers face most of their pain points. A good web design can address customer grievances and meet their needs, thereby creating a loyal and strong customer base.
This quote by Steve Jobs is quite insightful and inspirational and conveys the priority for customer experience: "You've got to start with the customer experience and work back toward the technology, not the other way around."