How Can You Improve IoT Applications With Data Analytics?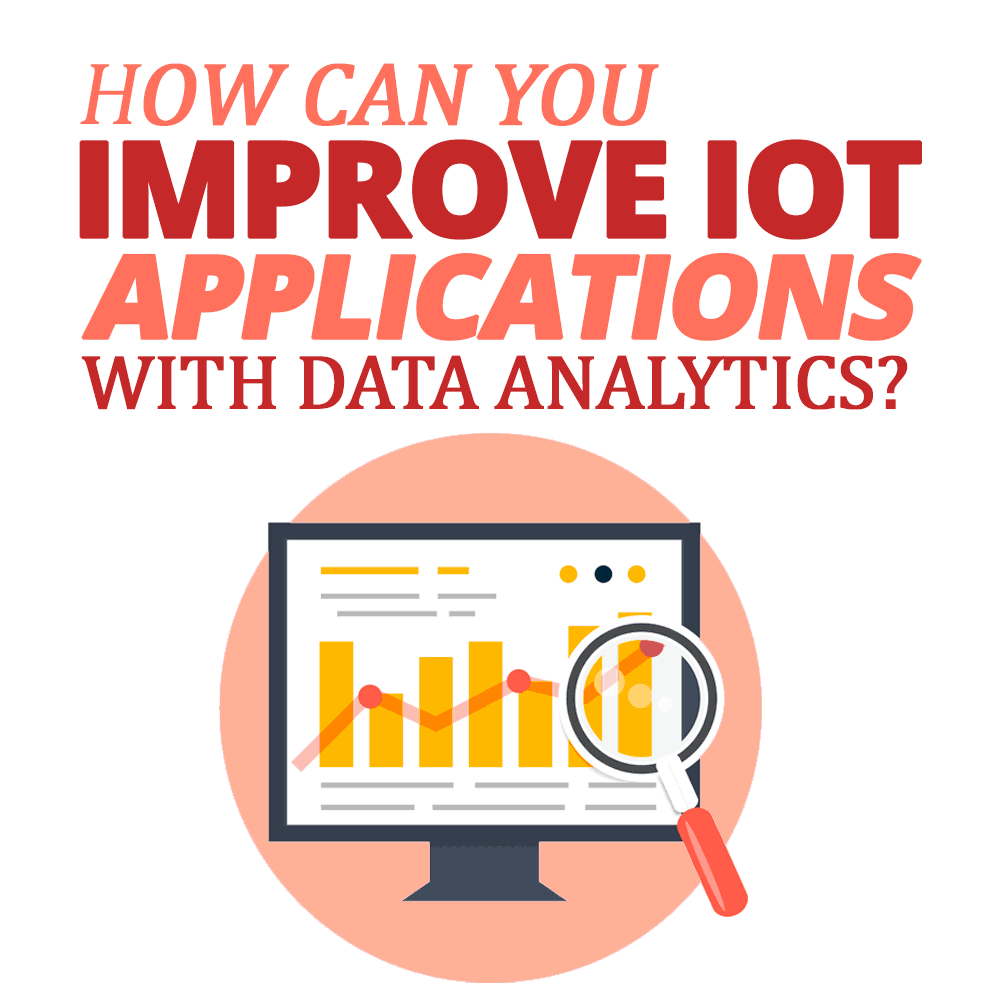 The buzzword internet of things (IoT) has largely become synonymous with progress: progress to future and smarter tech. Today, this technology is embedded in our day-to-day life.
IoT refers to the innumerable physical devices around the world, connected to the internet that are sharing and collecting information. Owing to the large number of cheap processors and large networks, it is possible to transform anything to make it a part of IoT.
Everyday, mundane things are powered by digital intelligence, thereby enabling them to interact effectively without human presence. Let's take the example of a normal alarm clock in your house to illustrate this point.
Imagine you have to get up at 7 every day to catch the local train to the office. But on a particular day, the train is late, it's pouring, and thus there is a need for you to drive to work. An IoT-enabled alarm clock would reset itself based on these factors and ensure that you get to work on time. A connected alarm clock would be able to recognize that your usual train is late, check the weather, and based on that, calculate when you need to wake up.
If your IoT is really smart, then it will also sync with your IoT-enabled coffee machine to ensure that your morning coffee is ready when you get up. This is an apt example of how the digital and physical are merging.
Research conducted by IDC estimated the worldwide spending on IoT to be growing at an annual rate of 17 percent, becoming $1.3 trillion in 2019. Another study conducted by Capgemini, "Unlocking the Business Value of IoT in Operations," found that enterprises that adopted IoT experienced significant improvement in business operations. These studies are a testimony to the transformative power of IoT.
The Role of Data Analytics in IoT
Data analytics is the process of analyzing data sets in order to extract meaningful insights from them with the help of specialized software and systems. These insights are in the form of patterns, statistics, and trends that can be used by enterprises for effective decision-making.
While it is true that new sensors like wireless and mobile technologies are affecting the evolution of IoT, it is equally true that the value of IoT lies in business analytics rather than hardware novelties. When you think about it, what is the use of transferring information from a device when you don't have analytics that are effective enough to derive insights from that information or translate it into a meaningful consumer experience?
Now let's take a look into how IoT, when integrated with data analytics, can enable transformative business opportunities.
Without any doubt, data analytics plays a significant role in the success and growth of IoT applications and investments. With the help of analytics tools, businesses can utilize their datasets in the following ways.
Analysis of Various Types and Kinds of Data
IoT applications work with datasets that can be structured, unstructured, or semi-structured. There can also be some significant difference in data types and formats. With data analytics, businesses can analyze all these varying data sets with the help of automated tools and software.
Massive Volumes of Data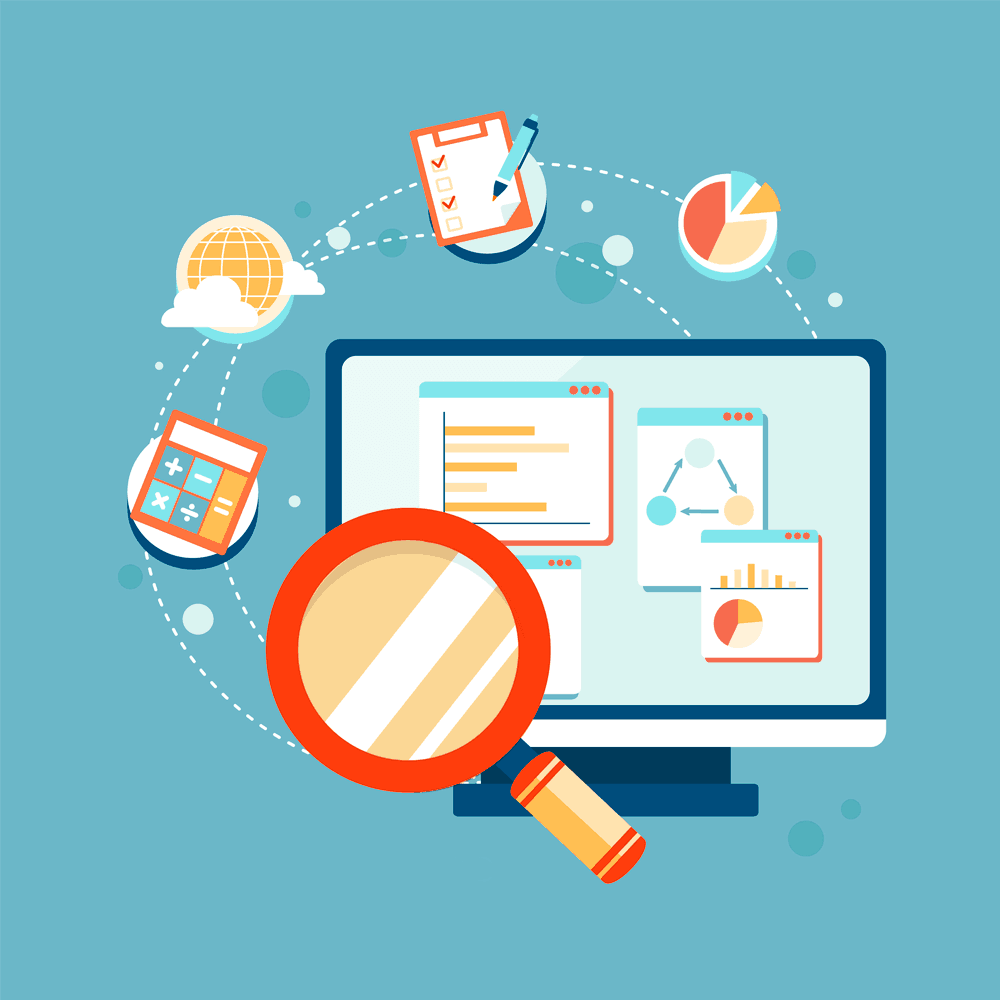 IoT applications make use of large clusters of data sets. There is a need to manage, as well as extract, information from these data clusters. Data analytics software can aid in the analysis of these data sets along with real-time data. As data is essential to all businesses alike, this kind of speedy analysis will help in extracting meaningful insights faster and help businesses maintain their edge over others.
Revenue Growth
When data analytics is applied in IoT investments, businesses can gain valuable insights into customer choices and preferences. These insights can help in the development of offers and services that are in sync with customer demands and expectations. This in turn will spur an organization's revenue and profits.
Defining Competitive Edge
Since IoT is a hot favorite in IT today, there are a lot of IoT app providers and developers in the market. In other words, the IoT market today is overcrowded. The only way to stay competitive in this scenario is to offer superlative services. One way of doing this is through the use of data analytics in IoT investment, which will enable the business unit to provide better services.
Let me give the example of manufacturing production to illustrate this further. The huge volumes of data produced by IoT devices will provide critical insights into product development, customer purchasing behavior, and the manufacturing process. IoT data analytics will also help manufacturers enhance their production cycles and determine an appropriate time for maintenance, which will help in lowering their impact on operations.
Various Types of Data Analytics
Now that we have discussed the different ways in which the integration of IoT with data analytics can benefit businesses, let's have a look at the various types of data analytics that can be applied and used in IoT investment to gain advantages.
Some of them are:
Streaming analytics: Also referred to as event "stream processing," this type of data analytics provides for the analysis of huge in-motion data sets. Real-time data streams are examined in this process to detect critical situations and quick actions. This method can benefit IoT apps based on air fleet tracking, traffic analysis, and financial transactions.
Spatial analytics: This is used to examine geographic patterns to determine the spatial relationship between the physical objects. This method can benefit location-based IoT applications like smart parking applications.
Time series analytics: This is based upon time-based data. This data is analyzed to reveal the associated patterns and trends. Weather forecasting and health monitoring IoT applications can benefit from this method.
Prescriptive analysis: A combination of descriptive and predictive analysis, this helps to understand the ideal course of actions that the user can resort to in a particular situation. This method can benefit commercial IoT applications, which can use it to get better conclusions.
Data Analytics Is a Boon to Businesses
There are an endless number of examples where IoT investments have greatly benefited from the application and the use of data analytics. Enterprises should seriously consider the use of data analytics in the area of IoT in order to gain better customer engagement and improved revenues, and to keep their competitive edge.
Given the recent acceleration in technological advancements, there are going to be some emerging areas where data analytics can be integrated with IoT. Thus, the scope of data analytics in association with IoT is huge.