5 Interview Secrets to Help Programmers Stand Out in a Sea of Engineers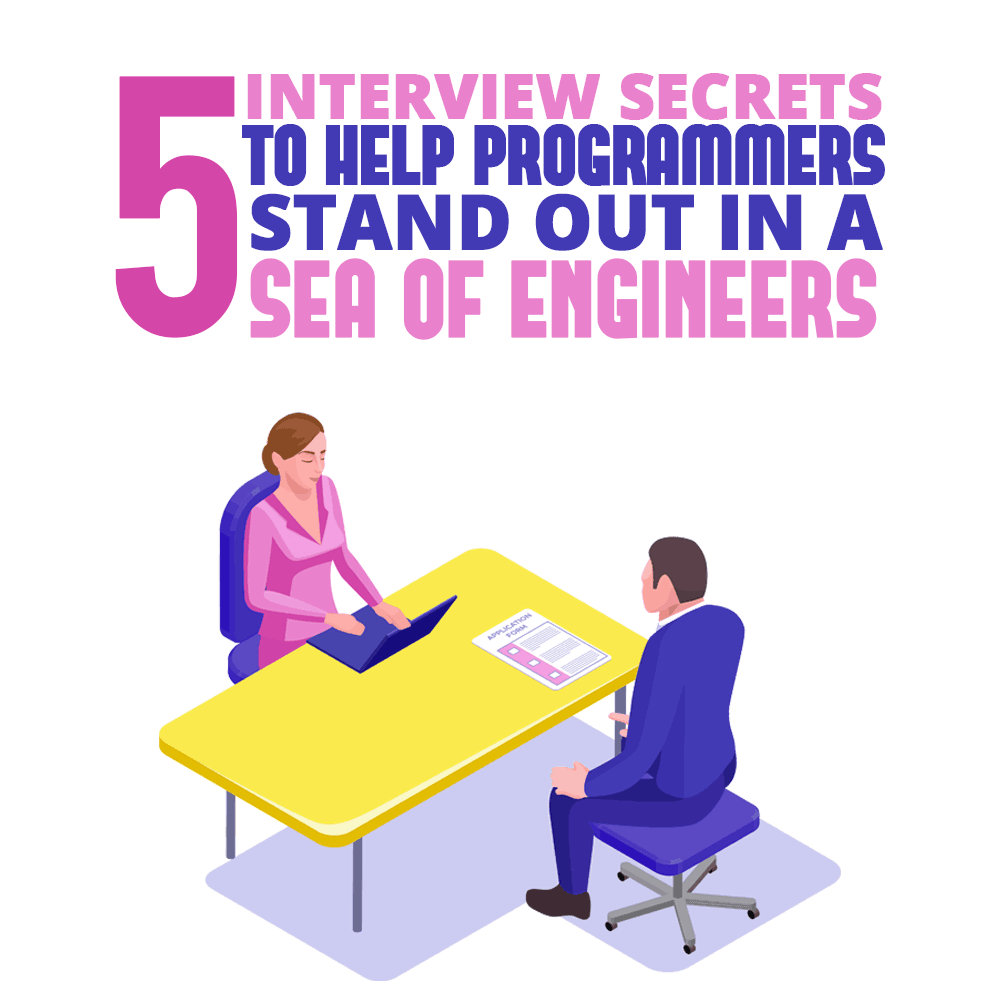 Programming hopefuls can land their dream job by making an extra effort to outshine the competition.
There's a growing need for web programmers as well as an increasing number of individuals gaining the skills needed to pursue high-paying engineering jobs. Today, thousands of job candidates compete for prestigious jobs at leading companies such as Facebook, Google, and Microsoft.
You too can land the job opportunities and six-figure salaries offered by the world's leading tech firms—with some preparation.
Big-time jobs equal big-time competition. For high-paying programming gigs, there is usually a minimum of two job candidates for every opening. More in-demand positions draw up to 10 or more qualified applicants who compete for the same opening. Today, the tech industry is the setting for some of the fiercest competition in the job marketplace.
In their bid to draw the best talent, tech firms offer exceptional perks and benefits as well as substantial salaries. These offerings attract many job candidates. In today's high-demand tech job market, graduates are putting their best foot forward in their attempt to secure those openings. You have to do the same—and it's anything but simple. 
Luckily for you, here are five of the latest tips to help you stand out during an interview.
1. A Well-Crafted Programming Portfolio Could Be Your Golden Ticket
You can distinguish yourself from competitors by having an online programming portfolio. Your resume is a snapshot of your skills and expertise; however, your portfolio showcases your skills to recruiters and hiring managers.
You can update your portfolio frequently to highlight your latest talents. This shows recruiters what you are capable of and what you can accomplish.
A portfolio shows that your resume is more than just words. It also proves the capabilities that you've listed. An excellent online portfolio contains a few main sections:

About me – Your name, picture, and title, and a brief bio.
Projects – A few of your top projects with video demos and other supporting imagery.
Contact Info – Although you've already connected with a recruiter, you'll also want to include contact info so that companies or potential clients can contact you in the future.
You want your portfolio to express your style, but you also want to show your professionalism. Make sure to set up a custom web URL for your portfolio, and make sure that your website is easy to navigate.
2. Show Off Your Communication Skills to Recruiters
By presenting recruiters with your polished brand, you can differentiate yourself from a sea of job candidates. Tech skills are a must, but communication skills are a game-changer. 
How you communicate dramatically influences how peers and managers perceive you. This makes it essential to learn how to express yourself adequately in the workplace. In a tech-driven job market, effective communication is a skill that can help you to stand out from the crowd.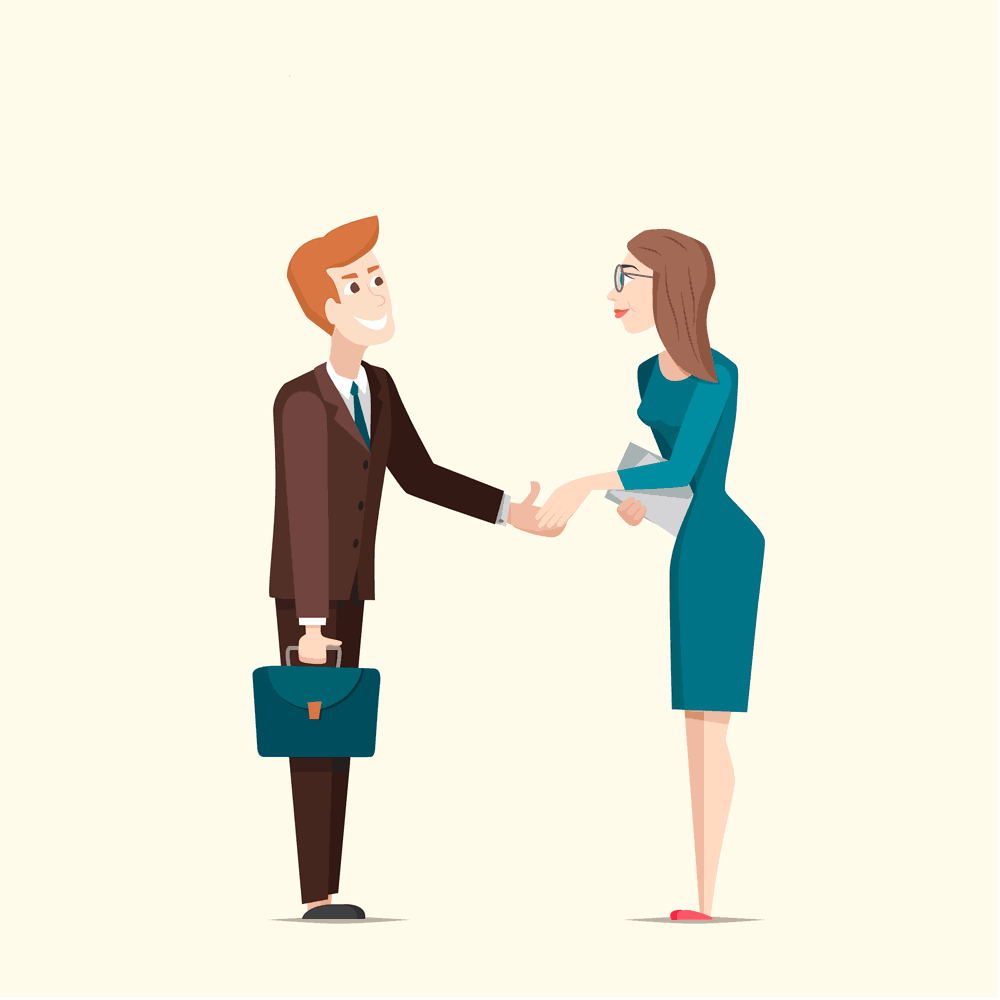 Many tech professionals make the mistake of thinking that possessing exceptional communication skills is an option. However, they quickly find that this is not the case in a live work environment.
Today's recruiters look for tech professionals who can explain complex ideas to nontechnical personnel. There are several tactics you can use to help present your work to your nontechnical peers:

Create a technical-term cheat sheet for listeners.
Avoid using tech jargon.
Temper your expectations about how much information nontechnical personnel can absorb in one sitting.
Nontechnical personnel will prove more receptive to your ideas if they can understand what you're telling them. In an interview, you must show the recruiter that you can express technical ideas to potential stakeholders. 

A good way of doing this in an interview is sharing an example of a time when you had to explain something complicated to someone using layman's terms. If you don't have a specific example, you could take a highly technical skill you have and explain what it is in simple terms to your interviewer.

Your responses to questions during the interview are actually the best way to showcase your communication skills. Speak clearly and slowly, enunciate your words, provide examples to back up every claim you make, and be receptive to following up on everything you say. 
3. Boost Your Resume With Additional Skills Beyond Degrees
You can enhance your abilities outside of traditional learning venues. Once you learn the basics, online courses can enable you to upgrade your skills anytime and anywhere.
The Udemy Python courses, for instance, enable you to learn everything from data analysis to software development. The courses are practical and user-friendly.
Udemy's C++ training covers everything from the basics of video game programming to coding games on the world's top platforms. If you want to learn C programming language, Udemy offers everything from introductory courses to advanced topics.
Also, you'll need to back up the skills listed on your resume during the live interview. Many coding interview questions involve data structures and algorithms.
A recent study conducted by software interview expert Sam Gavis-Hughson reveals that 70% of interview questions involve algorithms. According to the career coach, data structure and algorithm questions may cover:
2D arrays
Binary search
Breadth-first search
Depth-first search
Hash tables
Link list
Merge sort
Quicksort
It's essential to familiarize yourself with and practice describing these concepts.
Typically, it requires highly technical language to describe algorithms, which may seem intimidating. However, once you figure it out, it's as easy as describing current web-app architecture.
4. Be Ready to Provide Multiple Answers or Solutions to Interview Questions
During the interview process, you can expect recruiters to ask you about the fundamentals of programming. Questions may cover topics that include foundational subjects such as algorithm complexity analysis, class design, and data structure. However, there are pros and cons to the way that you present solutions for different problems.
Because of this, recruiters want to see, for themselves, how you solve problems. They accomplish this by asking open-ended questions with a variety of possible solutions.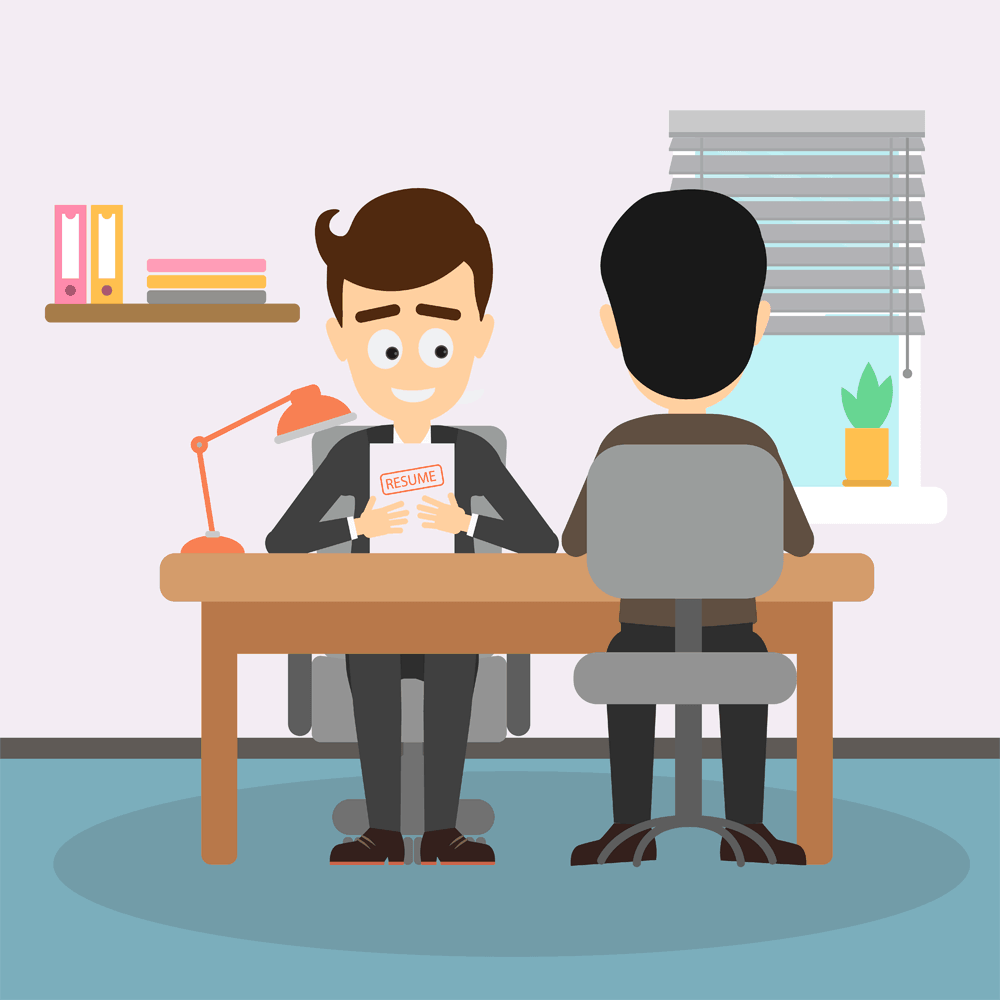 Accordingly, you should understand fundamental programming enough to answer questions with more than one possible solution. By doing so, you'll give recruiters an understanding of your thought process and whether you're qualified for the job.
Today, coders rely heavily on various tools to tackle programming tasks as they come about. During interviews, however, you must demonstrate your knowledge of coding without those resources.
For example, don't let a simple interview question such as "How is a Java function defined?" trip you up because you rely on coding tools. Also, review basics such as the syntax for inserting an item into a HashMap.
Coding tools save an immense amount of time; however, they're also a crutch that can make it difficult for an interviewer to properly evaluate your skills. You need to demonstrate that you have an internal bank of skills and knowledge that you can access without needing external help. That will show the interviewers that you're resourceful and actually know what you're talking about. 
Suggestion: Find a partner who can help you practice coding on a whiteboard to make sure you're ready for your interview.
5. Humbly Mention What Separates You From Your Peers
Recruiters may provide you with any number of challenges in their quest for the best job candidate. Ultimately, they want to know if you can transform concepts into high-quality code.
Instead of rambling off a list of your skills, modestly point the recruiter to proof of your achievements. There are a few different ways you can highlight your coding expertise.
One way is to update your social media assets such as LinkedIn, Facebook, and Twitter. When your interviewer is looking up your profile prior to the interview, they'll notice these achievements. Then you can have a segue to talk about them during the interview by saying that you find value in sharing your work with the public and by diving deeper into what the achievement was. If you can, contribute to a high-profile open-source project that you can bring up during your interview.
Also, you can maintain a blog, and publish articles highlighting some of the interesting things you've learned on your coding journey. A blog isn't something that a lot of programmers have, so it'll definitely make you stand out. Mention that you like sharing your findings and tips on a public facing blog, and emphasize that you do this for your reader's benefit. That will help portray you as humble and thoughtful and will be another proof of your qualifications and work history. 
Putting It All Together
The goal of the interview process is not to seek perfection but to show that you can solve problems. Still, you'll want to keep mistakes to a minimum.
Also, you should know how to code in more than one language. In each language you claim under your purview, you must show recruiters that you can program code without relying heavily on internet research.
Enterprises typically aren't looking for a programmer who is an expert in everything. It's impossible to know it all. The coding universe is just too vast.
Instead, recruiters look for job candidates who are exceptionally well-versed in a handful of relevant skills for a particular role. It's essential to focus your energy on the skills that will land you the job rather than attempting to build your repertoire as an all-knowing tech guru.
Finally, remember to consider corporate culture when trying to land your dream job. Finding the right corporate culture is essential for ensuring your long-term job satisfaction. From an employer's perspective, you must show that you're a good fit with the corporate culture to prove that you'll perform optimally, and make sure the office culture is a good fit for you. 

Finally, always remember to take your time and consider any and all job offers. If the recruiter offers you a position, remember to take your time thinking about the opportunity and whether or not it's right for you.
You must show – not tell – recruiters that you can do the job. With practice and preparation, you can land the high-demand tech job of your dreams.