How Are These 5 Industry Segments Influenced by IoT?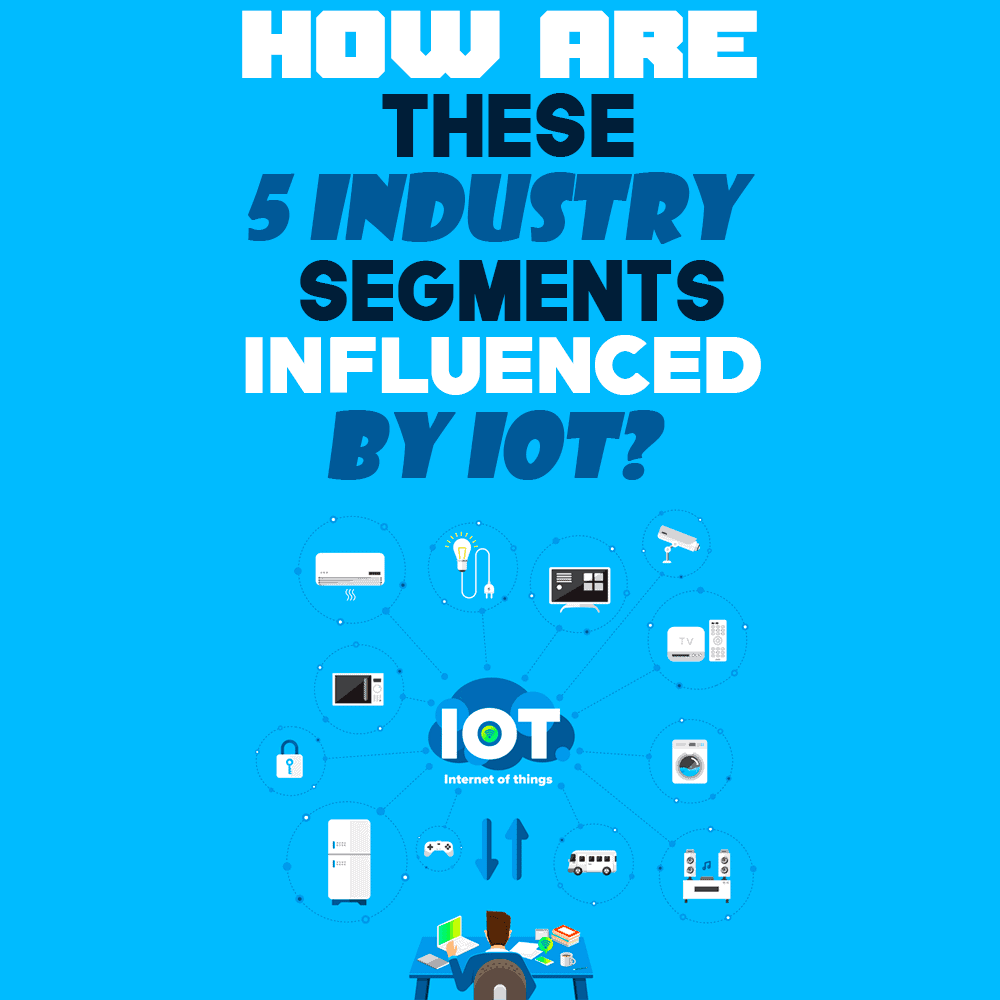 "The Internet of Things is the game-changer for an overall business ecosystem transformation." – Joerg Grafe
The world is ruled by digitization, and adding a feather to its cap is the implementation of the Internet of Things (IoT). IoT has been racing ahead in the technological race, thinning the gap between the physical world and the digital world.
Many industries are implementing IoT in their organizations, leveraging the best potential out of it. Understanding how IoT helps these industries can expand your horizons, perhaps even offering new career opportunities.
Before we read about how these industry segments are enjoying IoT, let us quickly understand the concept of IoT.
What Is the Internet of Things (IoT)?
The Internet of things (IoT) describes physical objects (or groups of such objects) that are embedded with sensors, processing ability, software, and other technologies that connect and exchange data with other devices and systems over the Internet or other communications networks. — Wikipedia
The world of IoT brings the physical and the digital world closer by integrating devices, machines, sensors, and people. It facilitates data transfer over networks without much human-to-human or computer interaction.
For example, an automobile having inbuilt sensors, a patient with a pacemaker, an appliance with inbuilt alerts, and many more. Emerging technologies are now an integral part of IoT, which is why it is reigning high amongst the list of technological advancements.
IoT works on the concept of having smart devices that utilize embedded systems, like sensors and processors, for collecting and sending data gathered from different sources. This information is then shared by connecting to an IoT gateway where data is further analyzed through the cloud or on local devices. The devices are smart enough to operate without much human involvement and hence offer the best results.
As the IoT expands its horizons, there are a number of industry segments that are leveraging its potential to its optimum. As a result, the need to build IoT projects is increasing. Implementing IoT in these industries has helped them understand their clients better, increase their revenue figures, maximize their productivity and profitability quotients, and increase their brand value big time.
Key Benefits of IoT
Better connectivity and transparent communication with interrelated components
Bridging the gap between the physical world and the digital world
Improved customer service, better business opportunities
Cost-effective work operations
Enhanced usage of resources, assets, and work processes
Effective marketing and business development
Instant data access with the least human intervention
Saving on time, money, and effort
For more general information regarding IoT, you could also consult The Internet of Things by Samuel Greengard.
Top 5 Industry Segments Being Influenced by IoT and Its Impact
In a world driven by industry domains, equipment is getting highly digitized and connected. There is increasing network connectivity between devices, people, and the internet. Here are some of the major industry segments that are enjoying the privileges offered by the IoT.
Manufacturing
IoT has been a thrust to the manufacturing industry in terms of collecting data, increased automated activities, optimizing business workflows, and building insightful analytics.
With the help of IoT devices, various instruments can be made to operate with necessary instructions on the assembly line. Data can be collected and analyzed to find out which parts are safe to work with and which ones need maintenance.
Even data can be exchanged within workflows for better decision-making at all departmental levels. Manufacturing units will become smarter as they learn to bridge the gap between the taskforce and manufacturing devices, leading to better efficacy and communication. The integrated equipment will offer fast and real-time information from the base units, while information about any problem areas can be intimated in advance.
Key Influences
Better control over manufacturing procedures
Faster problem resolution
Enhanced supply-chain visualization
Predictive and preventive maintenance
Improved productivity and profitability
Asset tracking and field services
Consolidation in manufacturing control rooms
Facility management
Increased customer satisfaction
Greater visibility into centralized operations
Health Care
The health care industry is a sensitive one, with a complete focus needed on good quality and enhanced patient care. Embedding IoT devices into health care offers better quality, low costs, and effective patient monitoring.
Through these devices, patient information is collected and analyzed with accurate patient diagnosis and probable remedies. The installed sensors would offer in-depth analysis of the patient's condition and give inputs to the caretakers.
Implementation of IoT devices can help in cutting down expenses and monitoring the patient's condition through remote facilities. Doctors can monitor the health condition through the devices and get relevant data from the patients on a timely basis.
This would lead to prompt and hassle-free treatment from the doctors, with patients being able to access facilities with ease. It helps in an easy connect between stakeholders and promotes a better understanding of patterns and trends.
Key Influences
Real-time progress of patients and locating of devices
Timely alerts and notifications
Hygiene monitoring and maintenance
Remote monitoring of health conditions
Cost-effective health solutions for patients with a budget
Better and more effective research facilities and output
Timely care for old people
Proper security monitoring and control
Centralized monitoring of activities by patients, doctors, administrators etc.
Supply Chain and Logistics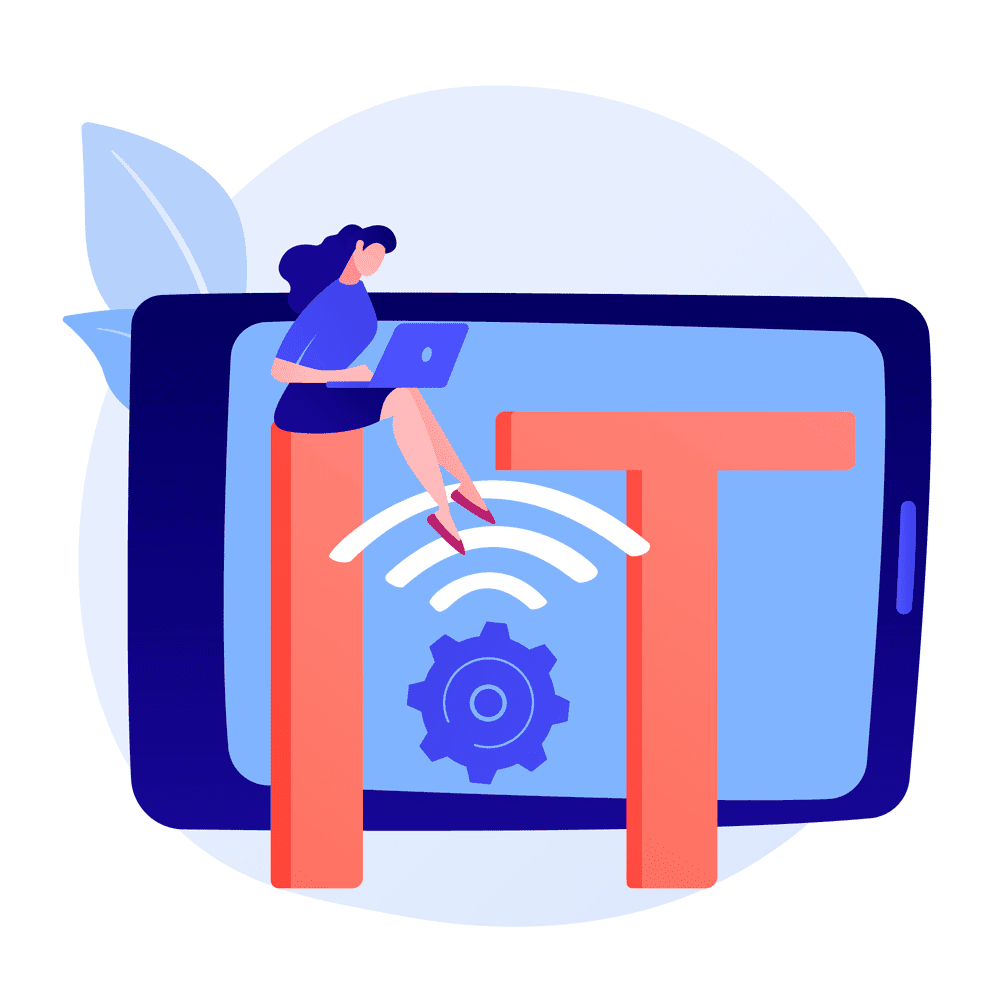 Embedding the IoT into the supply chain and logistics brings about a great deal of benefits to the entire working unit.
Having radio frequency identification (RFID) technology as a scanning option through IoT devices is a great asset to the industry segment. It can enhance the overall quality of the chain by verification of authentic items; finding expirable items; extracting the temperature, pressure, etc.; and availing of actual inventory status.
The implementation of IoT devices helps in eliminating the chances of error occurrence in the entire chain. It connects all related components in an integrated manner and thereby significantly reduces the chance of an error occurring. Since the entire supply chain is well connected, logistics and efficiency are improved, resulting in better delivery schedules and client satisfaction.
Key Influences
Mitigation of risks and malicious activities
Enhanced supply-chain management
Better asset tracking and inventory control
Real-time tracking of shipments with GPS technology
Authentication of location of products
Tracking speed and arrival of goods
Effective monitoring of storage of raw material
Retrieval of actual location of goods in storage units
Goods administration as they arrive
Retail
The retail industry is one domain that has been leveraging the power of IoT full-fledged. Retail stores have in-store shopping assistance through IoT sensors and devices that offer a flexible client experience and personalized attention to buyers.
This facilitates less interaction with the employees in the store, offering more independence. Inventory management is also becoming smarter, with higher accuracy and control.
The demand and supply situation is controlled in a better fashion with store-level RFID sensors applied over all locations. Data can be collected from all places and analyzed for further processing.
The popular beacon technology is one big example of IoT embedding its presence into the retail industry. With location-based technology, retailers can transmit personalized messages to customers and optimize inventory at all places.
Key Influences
Blending of physical and online shopping
Augmented and virtual reality
Personalized communication and shopping experience
Streamlining of the workshop process
Connected supply-chain procedures
Increased business revenue and target audience
Better management of inventory stocking
Upgraded stores and store management
Real-time stock monitoring and management
Energy
The energy segment has been making the most of IoT and IoT devices, with smart sensors and devices helping in the optimization of the supply-and-demand chain. The peak of production and consumption schedules can be worked out based on the data collected by the sensors.
As a result, smart meters have assisted the industry in lessening the expenses that are borne through leakages. There is equal consumer involvement in managing the energy cycles.
Moreover, consumption billing for customers is much faster, accurate, and easier than before through smart meters. These meters facilitate tracking of energy usage and better use of environment-driven energy. IoT-based solar panels are also apt in monitoring and maintaining the energy consumption.
Overall, the advent of the IoT has brought in predictive and preventive maintenance, smarter grids, better consumption trends, cloud-driven storage of data, etc.
Key Influences
Real-time monitoring
Study of energy consumption patterns
Smarter billing pattern
Automatic adjustment of industrial efficacy
Smart sensors and modernized gateways
Enhanced productivity
Green IoT to lessen electronic waste
Optimizing radio techniques to lessen power consumption
Energy effective routing mechanisms
Enjoying the Magic of IoT
The world of IoT and embedded devices is being utilized in many different fields at an increasing pace. It is an attractive technology for all, and this new year shall see increasing advancements in the implementations of IoT in various sectors.
From Manufacturing and health care, to logistics, retail, and energy, the IoT promises fascinating opportunities and intriguing approaches.
It is now up to industry to get the maximum benefit out of IoT applications. The future of IoT is bright and shall lighten up the business universe!