How to Use "Little Bets" to Build Budget-Friendly Apps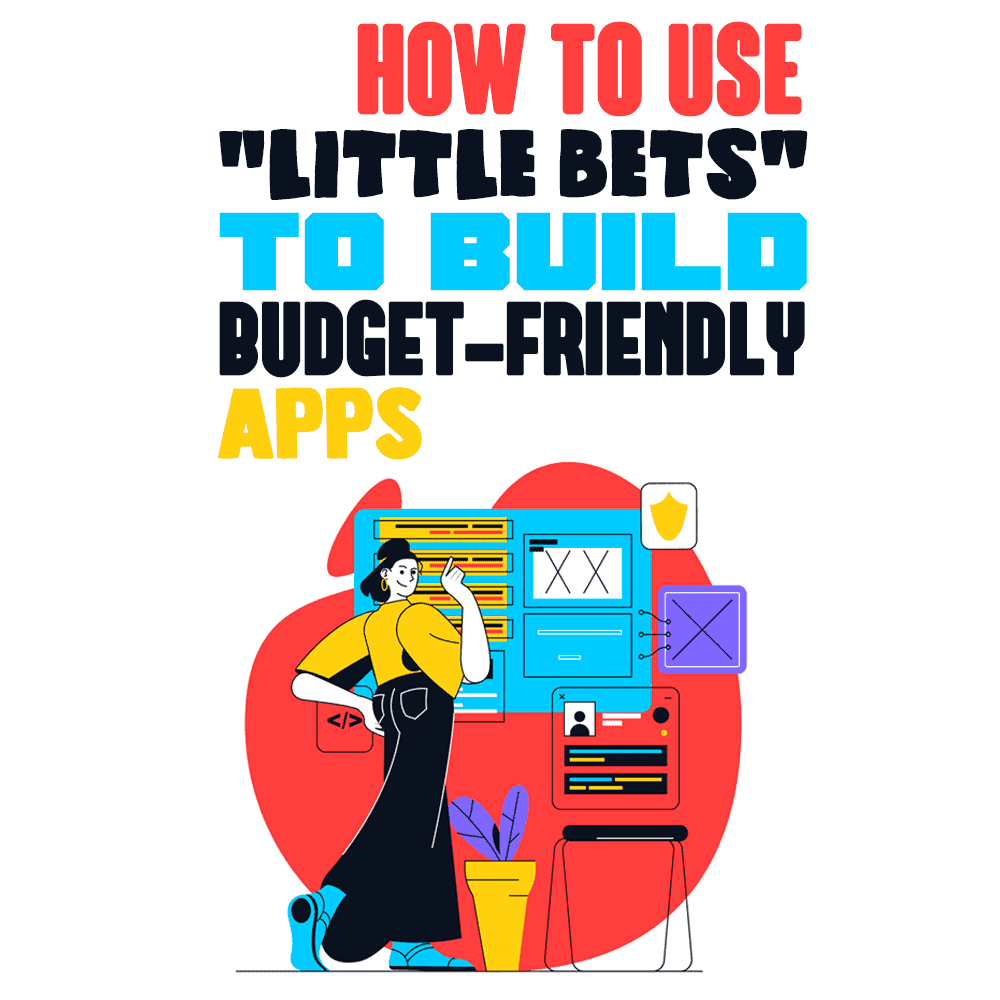 A recent survey has found that only 42 percent of small businesses have a mobile app. So what about the rest? What's stopping them from coming up with an app? The answer: cost.
These days, an obscene amount of money, manpower, and material are required for building a fully-featured app. According to businessofapps, a simple app with a set of must-have features costs around $40,000 to $60,000. An app of medium complexity costs between $61,000 and $120,000, while a complex app needs at least $120 000 in investment.
The answer is: A clear-cut strategy that revolves around little bets will do. Little bets are about identifying small, progressive steps that help build budget-friendly apps faster. Small business programmers or programmers running app-based businesses can make the most of these little bets to develop and launch frill-free, fail-safe apps instantly. Let's see how.
Little Bets: An Experimental, Iterative, Trial-and-error Approach
The author Peter Sims extols the virtues of little bets in his best-selling business book, Little Bets, arguing that the little bets principle operates around the idea of "affordable loss." This refers to losses that won't pinch your pockets and, more importantly, offer precious insights, enabling you to iterate in small incremental steps, and ensuring that the subsequent launches are a success.
Think how writers, when their imagination runs out, use a 1-inch picture frame (yes, the popular concept from Ann Lamott's classic Bird by Bird) to develop small chunks of pieces every day before coming up with a complete draft. Or how a newbie cook keeps experimenting and iterating with smaller portions before attempting to cook on a bigger scale.
Likewise, an app development process can go through several iteration stages—in other words, little bets—before or after launch, to ensure the development is in keeping with the audiences' taste and that money isn't spent haphazardly on features that don't matter.
Fundamentals to the Little Bet Approach
When it comes to the little bets approach, experimenting is high on the agenda, irrespective of the outcome. Generally speaking, failing quickly is considered a winning feature in the business world. It helps you take corrective measures immediately. Another vital aspect is avoiding working in isolation; instead, emphasis is on getting out into the world, absorbing how things are done, and making those findings integral to your app development process.
Such exposures could result in vital pivots that are well-received by the audience. Finally, repeat, refine and test your product frequently.
Now, let's further dive into the idea of little bets and how programmers can use the concept to build budget-friendly apps progressively.
Little Bet #1. Prioritize Basic Features Based on User Needs
Let's imagine you are planning to come up with a food delivery app for your restaurant business. So initially, you'll need to integrate a few basic features into your app for it to take off. And this could mean adding essential yet expensive components such as real-time delivery tracking and multiple payments. Nope, you cannot drop any of these features as these are the core features of a food delivery app.
Or imagine a ride-sharing app, and an in-app navigation feature. Though it requires loads of coding and money, once again, ditching this feature is out of the question if you are developing a ride-sharing app.
The point is more than the cost factor, it's the functionality part of the feature that matters. If you still cannot make your mind about the vital elements, ask yourself what would happen if you drop a specific, core app feature? Will the app still manage to gather the expected downloads? Or, for that matter, will the app survive at all? The answer to these questions will help you prioritize the basic features.
Little Bet #2. Test-drive an MVP Model First
If the cost of developing the main features in your app consumes your entire budget, then it's better to pause your development work a bit and roll out your app with just the main features, checking for its viability. In short, launch an MVP (Minimum Viable Product) model of your app and measure the market response.
Launching an MVP model lets you test the waters in terms of audience response. If the feedback received from early users is positive, you can make further investments in the app.
As you might know, the social media giant that is Facebook started as merely a college directory website specifically for Harvard students. However, within a few years, the platform's popularity spiraled way beyond expectations, as other university students took an interest in it and the rest, as they say, is history. The platform boasts 190 million followers on its app page today.
Little Bet #3. Prioritize a Single Platform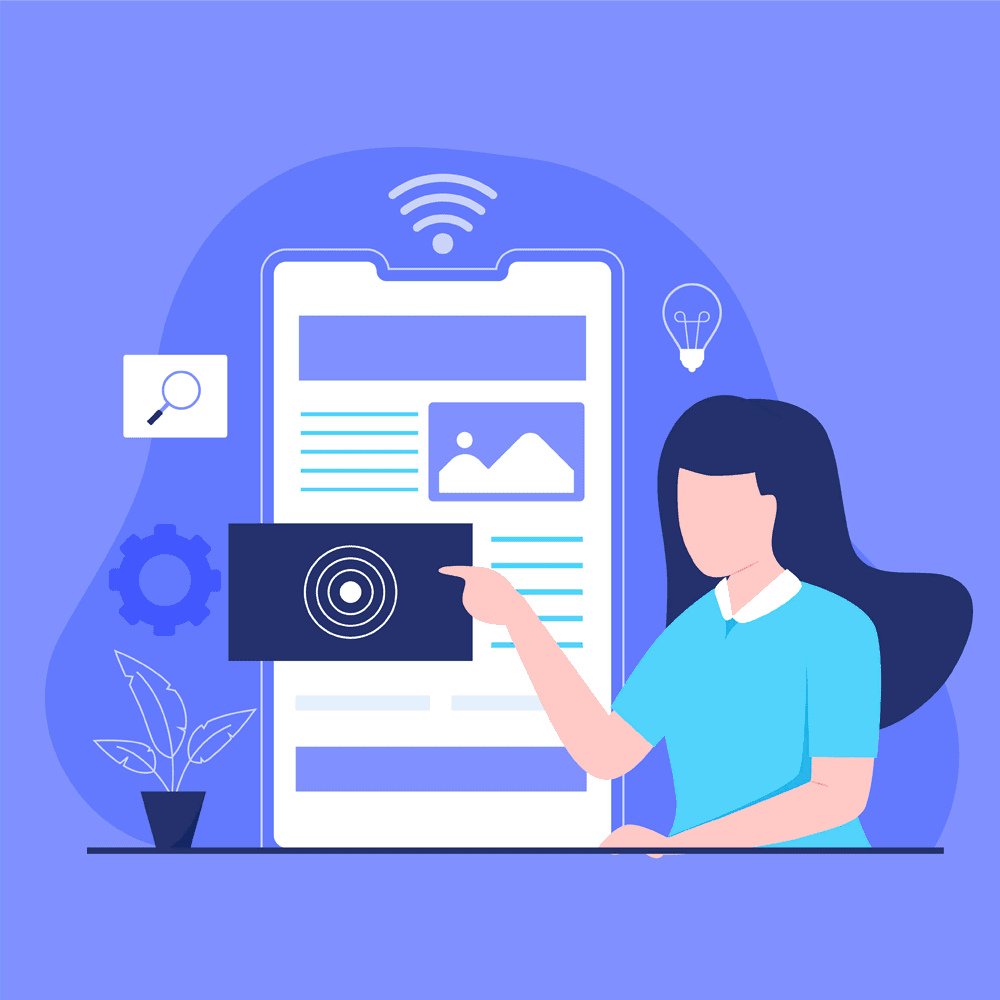 Once you have narrowed down the winning features of your app, the next progressive step is to think about the ideal platform for your app launch—it could be either Android or iOS. Since you are working on a tight budget, building a mobile app for just one platform makes sense.
You can base this decision on your target audience research, which can help you figure out the platform the majority of your customers are using. Once you have this research data, you can quickly opt for the relevant platform…
That said, you can still think of launching your app for both platforms if you could use no-code/low code application platforms.
Little Bet #4. Opt for No-Code/Low Code Application Development
If you think no-code/low-code application development won't be suitable for your app, think again. Both platforms help build applications very quickly and within the budget range. These platforms provide pre-build visual software development environments supporting drag-and-drop application components that help create mobile or web apps.
Therefore, it is no surprise that both small business developers and even citizen developers could easily use these platforms. Not to mention, you can even develop specialized features in an app, and the margin for delays and complications is the least.
Taking a Leaf out of Spotify's Book
Spotify, a global leader in the music industry, is one of the several popular apps that leveraged the little bets strategy to make it big in their respective space.
With 155 million premium subscribers, Spotify is an undoubtedly popular app among people of all sections. Spotify's step-by-measured-step development process is a fine example of the little bets strategy that small businesses with a desire to build budget-friendly apps could draw upon and adapt to their situations and challenges.
Before diving deeper into Spotify's enormous success story, let me give you a little background here: Spotify came into existence in 2006 when music streaming was going through a bad phase. Pirate-copied music was very much the norm, and those streaming were facing painful experiences because of the annoying buffering progress bar.
The only solution was to make the music stream immediately when the user hits the play button, for fast and stable streaming was just a tentative technical possibility.
Understandably, the developers didn't go the whole way to build a complete product; instead, they developed a simple prototype with whatever ripped music they had on their laptops. Their singular focus was to stream music the minute the user presses the play button. No buffering business.
In short, the app got launched in a raw form to test-drive just one of their bets: whether fast and stable streaming is possible or not. Needless to say, it was not a public launch; instead, it was alpha-tested amongst friends and family. Alpha testers most likely took to the initial prototype and most likely foresaw the potential in the product. Not surprisingly, the initial prototype got a green signal from music labels and investors, and the rest, as they say, is history.
Over the years, Spotify app developers developed and deployed bite-sized iterations to add value to the listener experience and help artists maximize their music's impact at every stage of the marketing funnel.
Little Bets Help You Build Budget-Friendly Apps
Developing budget-friendly apps is well within reach of small businesses, the only criterion being the project should be based on little bets. Such a strategy prioritizes basic features, launching an MVP model, focusing on a single platform, and using low code/no-code platforms to help you quickly build cost-effective apps.
This is not to say little bets are fail-safe. As I mentioned, it's a trial and error approach, and possibilities of success and failure run neck-to-neck. However, the positive side of this is that you get to know, very quickly, whether your app has the potential to be a product/market fit or not. If not, you can easily pull the plug before it becomes too late for your business.
And if it turns out to be a good fit, then you can congratulate yourself for following such a smart, budget-friendly strategy, allowing you to look at the future opportunities with even greater optimism.