If you are a regular reader of my blog, you probably know that for the past few months I've been working on a really big project.
I get many emails from developers wanting to know how to boost their career by either finding a new job, starting a consulting business, or even just getting a raise.
I try to help as many of these developers as much as possible through emails and Skype calls, but there is only so much of me and those types of communication don't easily scale.
I was trying to figure out how to solve this problem
Then, I had an idea…
What if I put together a full program which teaches developers what I think is the most important skill required in boosting their career—marketing themselves?
I don't mean the cheesy kind of marketing yourself that gives marketing a bad name. I mean the true, down-to-earth, I want to help someone and by helping them I'll build a reputation for myself, marketing.
I found in my career, this approach to marketing—of providing value to others—was the single most impactful thing I had done to increase the amount of money I make and to open up all kinds of opportunities for me.
So, that is how the idea was born. My Pluralsight courses on all kinds of technologies were very popular, but I feel like the biggest value I could provide—more valuable than any technical course—is to show developers how to get out there and build a name for themselves in the community.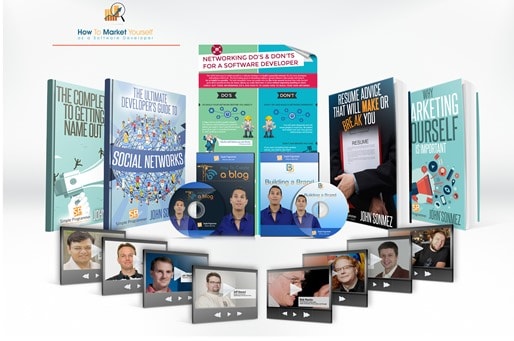 Here is what I created
I didn't want to just create a normal video tutorial.  I feel like the material in this course is better served by a combination of video, books, interviews and more.
I want developers who buy the package to feel like they are getting a huge value for the price.  I want to make sure that I am not leaving out any of the advice I would have given my younger self if I had a time machine and could travel back in time.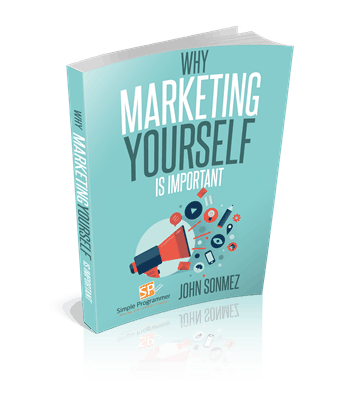 I started out by writing the flagship book for the course, "Why Marketing Yourself Is Important."  I feel this book is a good starting point for the program and gives readers an understanding of what exactly the value of marketing yourself is and what exactly it entails.
The book is designed to introduce the concepts that are covered in more detail in other parts of the program and to get a reader more familiar with these concepts so that they understand where each piece fits in.
Next up, I created the "Building a Brand" video course. The goal of this course is to talk about the importance of building a brand and show viewers exactly how to do it. I want to cover more than just the surface level understanding of what a brand is and really dive deep into what makes a great personal brand and the value having a great personal brand can bring.
I wanted this course to be structured like you are having a real conversation with me. So, I shot a majority of the course in full HD video with me talking into the camera.  In this course I take you from the basics of understanding what makes up a brand all the way to the creation of your own brand and I answer the most common questions related to personal branding that I have received from talking about this topic at code camps and conferences.
Since having a blog is a central part of the strategy I recommend, I created a full step-by-step course that shows you how to build a blog from scratch and gives you the tools and advice I've learned over the years for making your blog successful.
In this course I go over all the options for setting up a blog, including free hosting, shared hosting and using a full blown virtual private server.  But, I don't want to just talk about building blogs, so I took the extra steps and actually show you how to create a blog using each possible option.
I end the course by giving you all the tips and tricks I've used to build this blog up to a blog that gets over 100,000 visitors each month—around 3 thousand per day on average.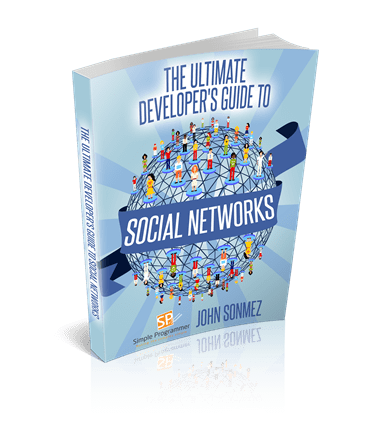 I feel that learning to use social networks effectively is a very important skill for getting your name out there and spreading the content you create.  So, I wrote another book called "The Ultimate Developer's Guide to Social Networks."
In this book, I lay out my overall strategy for gaining traction on social networks. I talk about concepts like building an audience and connecting with people. I cover my strategies for each of the major social networks.  I also give a run down of all the tools I use to manage my social networks effectively and not spend hours each week keeping up my presence in them.
One area that I feel is sorely lacking for most developers is the area of creating a good resume.  So, I decided to write a "Resume Advice That Will Make Or Break You" in the form of: do this, don't do that.  I included all the best resume advice I've gotten from recruiters and hiring managers over the years along with tips that I've used myself to land good jobs and negotiate higher salaries.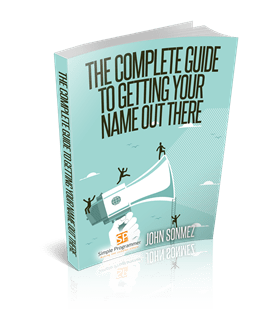 Next, comes the big topic of getting your name out there. I decided to write "The Complete Guide to Getting Your Name Out There" to cover this topic in detail.  In this book I talk about all the different mediums you can use to get your name and brand out there where people can see it.
I start out by talking about how to get people coming to your blog. Then, I give you some advice on getting published in magazines or other blogs. I cover writing your own book and either self-publishing it or getting it published by a traditional publisher. I even talk about all the tips and tricks I use to create video tutorials and screencasts or shoot high quality YouTube videos.  I also cover the topic of getting on developer podcasts or creating your own podcast—it isn't that hard. And finally, I give you some practical advice on getting out there in the community either by speaking or through open source. There is a ton of information packed into this book.
I really want to make this package valuable, so I didn't stop there. I created a list of networking do's and don'ts and I hired a graphic designer to create a beautiful inforgraphic out of it. I am really happy with how this thing came out. In this infographic I reveal all the networking secrets I've learned over the years from countless books, articles and just plain old trial and error.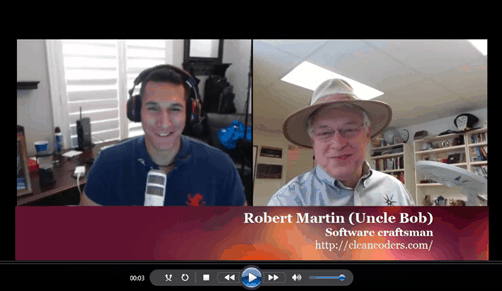 Finally, I reached out and contacted the most prominent and well know software developers I could think of. I was able to get Bob Martin, Jeff Atwood, Jon Skeet, Rob Conery and a bunch of other developers to let me interview them. I feel like these interviews alone are worth the price of the course—Mark Freedman, even agrees with me.
In @jsonmez's new course, http://t.co/KtkzXAlDYk, his interview with @unclebobmartin alone is worth the price of admission.

— Mark Freedman (@MarkFreedman) March 9, 2014
In these interviews I dig deep into what made these famous software developers so successful. They share plenty of secrets I haven't heard anywhere else. One interview in particular that I think you'll find extremely valuable is the one I did with Pinal Dave. Pinal is the creator of SQLAuthority, an extremely successful blog that gets over 1.8 million views per month. That's right 1.8 million! For the first time, he shares his secrets to success.
I'll also be updating the package with more interviews and other content as I get feedback about the content. I want to make this package as dynamic as possible.
When does it go live?
So, you might be wondering when this course goes live. Well, if you preordered the package, you've already gotten most of the content I'll be launching with.
But, if you didn't preorder, you can get the full finished package on March 27th. If you are a subscriber to my email list, you'll get a nice hefty discount code in your email on the day of the launch.
If you aren't already signed up, just go here and you can register to make sure you get the discount code and get notified when the full package goes live.
Man, am I tired
I do have to say, I am exhausted from working on this package. I've never put so much effort into a single project in such a relatively short time-frame. I spent countless hours up late at night working on parts of the package. But, I think it was all worth it, because I am extremely happy with the way everything turned out. I am 100% confident this course will help developers learn the skills they need to market themselves and boost their careers.