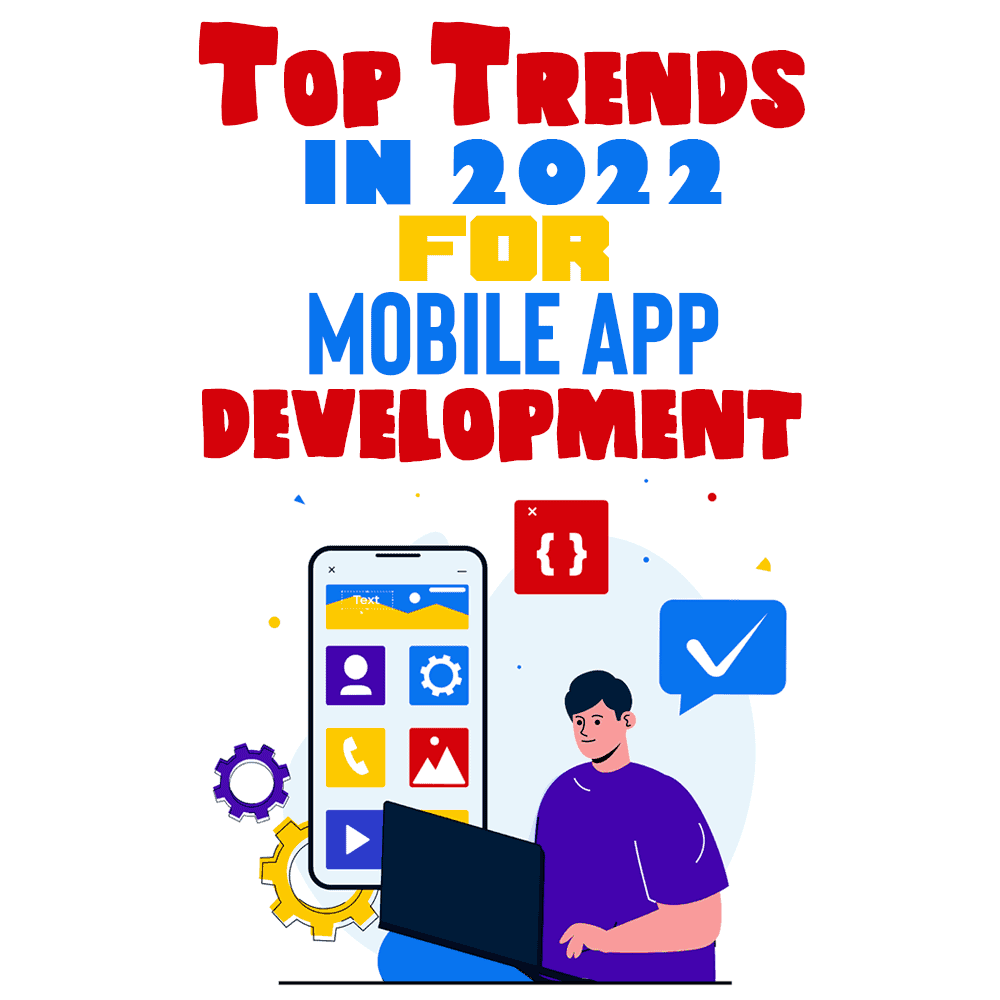 With over 2.87 million apps for Android and 1.96 million apps for iOS on the Apple Store, mobile apps already dominate the digital world. The speed of smartphone penetration worldwide and mobile-first technologies are starting to prevail over stationary devices, which means businesses will soon choose mobile apps as a primary means for users to reach out. New technologies' evolution makes mobile apps even more comfortable, breaking the limits of possibilities.
The latest statistics counted over 6.3 billion smartphone users worldwide (the world population at the moment is slightly over 7.9 billion). There probably isn't a single person among your friends, family, or co-workers who doesn't have a smartphone. We are all dependent on smartphones, checking them over 160 times a day and spending 88% of mobile time on apps.
As for what the future brings? Here are some current mobile app statistics:
Mobile apps are predicted to generate $935 billion in revenue by 2023. In 2020 it was only $111 billion.
70% of digital media comes from mobile apps.
100,000 Android apps are released in the market each month.
50% of mobile usage time is spent on social media.
78% of users prefer mobile app shopping.
This year, we will see the change and unfolding of leading technologies that have been around for a while but will deepen roots in 2022. The following top 20 mobile app development trends will shed light on future technologies and help us figure out what to expect.
Top 20 Trending MobileApp Development Technologies
The future is now, as the saying goes, and this is certainly the case with the current mobile technology trends. Whether you are a mobile app developer, marketer, or user, the list below will surely interest you, helping you map the mobile app landscape of the near future.
1. 5G as a Mainstream
5G is one of the most expected and groundbreaking technologies—one that has been around since 2020, though we are still waiting for its global penetration and availability. The speed, accuracy, and efficiency that the technology brings will eventually speed up the development of other technologies.
There are already 660 million 5G-enabled devices in the market, giving users unlimited options of using a 100x faster connection. What else will we have with 5G?
Reduced latency from 50 milliseconds to 1 millisecond
Improved video streaming
Smoother integration of augmented reality (AR) and virtual reality (VR)
Super-fast data transfer
Fast mobile payments
Improved GPS performance
New opportunities for smart cities and Internet of Things (IoT)
2. IoT and Cloud
The growing network of IoT (Internet of Things) continues evolving, and the smarter the technologies, the deeper the penetration of devices. Smart homes, smart cars, and smart cities are no longer innovations; they are part of our daily lives. The IoT market will touch $264 billion by the end of the year. The latest news in the industry was "Echo" devices and Google Home Voice Controller, enabling complete control over your devices.
In 2022, the IoT technology will have the following updates:
Increased cybersecurity
Advancements of IoT in the health care industry
Automating business processes through machines
Sustainability support
The development and expansion of cloud computing will significantly contribute to better productivity and network support of IoT. This year, businesses will adopt multi-cloud and hybrid cloud environments with more flexibility and private cloud options. Serverless computing will also rise in popularity, eliminating the risk of back-end failures.
3. AI and Machine Learning
We already live in an AI-driven world with unprecedented AI and ML-based innovations popping up every day. With a predicted 39.4% CAGR, the global AI industry will reach $20.76 billion from 2022 to 2030, presenting fundamental solutions to the digital community. The future trends to expect are as follows:
Video analytics with facial recognition
Improved automated cybersecurity
AI's massive role in the Metaverse
Natural language processing
Hyper automation to reduce human workforce
Quantum AI—accurate data analytics and pattern prediction
4. Mobile Commerce
Amid the pandemic, e-commerce and m-commerce skyrocketed, providing all the freedom of shopping without leaving the house. In 2022, the technology will continue growing, pushing mobile commerce to the forefront. It will be faster, more secure, and more intelligent. What else to expect?
Intelligent chatbots for customers to reach out
One-click ordering without registration
Voice search and voice shopping
AR and VR experience when shopping
5. Instant Apps and Progressive Web Apps (PWAs)
The innovation in mobile app markets is instant apps that can be tested without downloading them. It is common to download an app, go through testing, and delete it for not meeting expectations. Now everything is more simplified. The users can test and use the app through a web link without installing it.
PWAs, enhanced with the power of being accessible and reliable on any device, are the next top trend in mobile app development, soon to replace native apps and webpages.
6. Wearable App Integration
If not already ruling, wearable devices will likely soon take over the world. By the end of 2022, the total number of wearable devices will reach 929 million, including all types of watches and trackers. Mobile apps should create solutions compatible with wearables to provide a seamless digital experience to keep the pace.
New wearable devices and trends coming soon are:
Google Pixel Watch
Wear 3.0 rolling out
Smart ring fitness tracking
Smart glasses to log events in a video
Glucose tracking in smartwatches
The Meta smartwatch
Wearable device to track alcohol
7. Beacon Technology
Used since 2013, beacon technology has grown more prominent and more significant for businesses. The future of location-based technology will be more focused on the logistics and transportation industry. New Bluetooth low-energy beacons will be used for asset tracking or even people tracking—for example, patient monitoring in hospitals.
8. Augmented Reality/Virtual Reality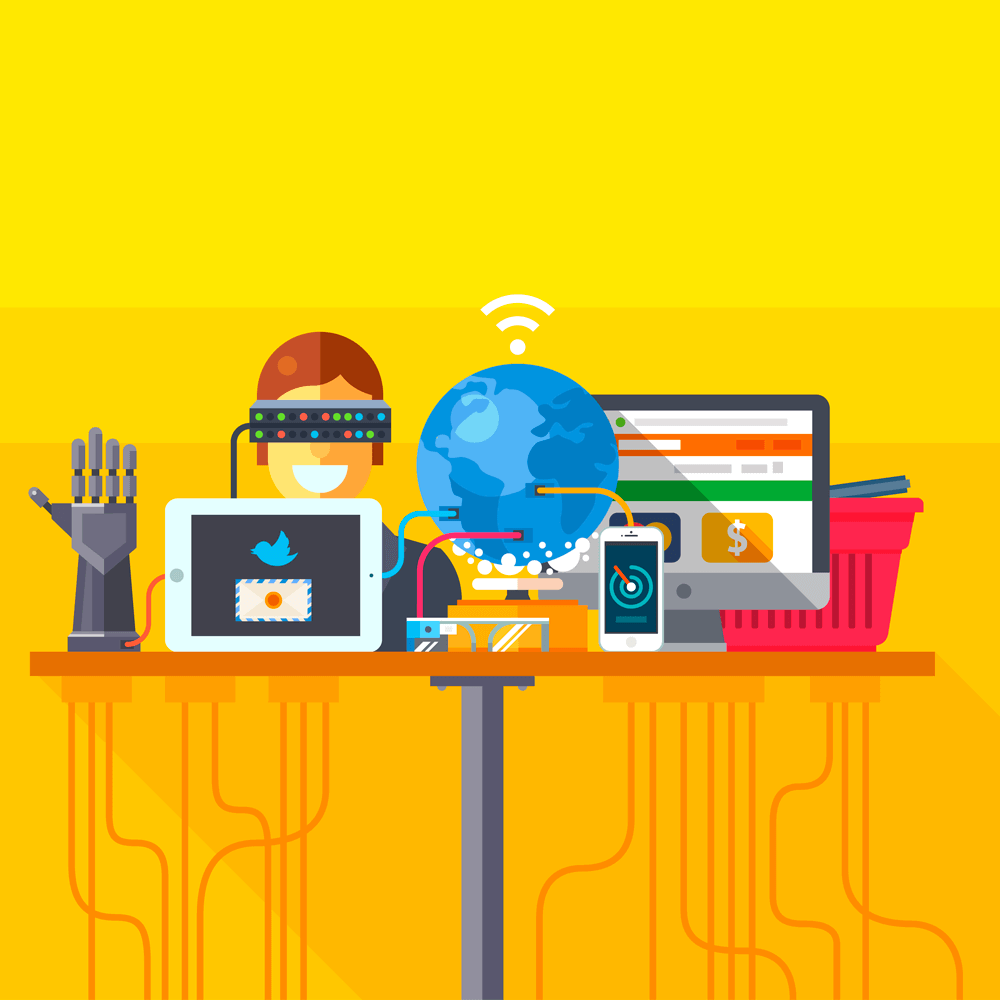 Virtual showrooms, e-commerce stores, and virtual try-on solutions rapidly gain popularity across mobile apps, making the user experience more realistic, thus driving higher conversion rates. We will have some new features with extended reality (XR) this year, a catch-all term for AR and VR:
Interactive user manuals
Virtual reality for next-gen shopping experience
XR interfaces in Metaverse—natural and touchless interfaces controlled by our body
XR in E-learning where learners are transported to a multisensory learning environment simulating real-world training scenarios
9. Apps for Foldable Phones
In 2022, over 50 million new foldable devices will appear in the market, pushing forward the development of apps compatible with foldable devices. Better experience will be achieved in video streaming services and gaming.
Mobile app development will be focused on creating products for extended and compressed screens for a better user experience.
10. Delivery Apps
Delivery services and apps made our lives way more comfortable during the lockdown. In 2022, food, grocery, and other delivery services will get faster and more reliable with secure payment systems, precise location, customer support, and more. Other on-demand apps (beauty, health care, taxi services, etc.) will also continue growing and show a successful change in the market.
11. Entertainment and Gaming
This year, games and entertainment apps will top the list of the most downloaded apps worldwide. By the end of 2021, users had already spent $120 billion on mobile games. According to statistics, one gaming app is available on the App Store for every four non-gaming apps. This year, we expect to see the following changes:
More inclusive mobile gaming
Improved gaming experience with 5G
More spectatorship for mobile gaming
Metaverse with NTFs and play-to-earn opportunities
12. Super Apps
Sounds cool, but super apps do mean a specific category of mobile apps. Businesses are shifting from single-purpose apps to super apps, i.e., one-stop solutions for multiple purposes. Starting in the Asian market, super apps are also slowly growing in popularity in other markets. For example, Facebook may be called a super app, as it was solely a social media platform that is now a marketplace.
13. Peer to Peer (P2P) Apps and Mobile Wallets
When considering online payments, I can't imagine many people who don't love this option and wouldn't be willing to forgo cash payments one day. In 2019, $6.1 billion worth of transactions from mobile wallets were performed. It is predicted to have a 74% growth in numbers by 2025.
In 2022, mobile wallet integration will be a priority with a mobile-first approach. All the banks already have mobile banking and mobile wallets. Some of them still have a poor UX, but they still give freedom and functionality for online payment.
One trend expected to mark the mobile app development sector is peer-to-peer (transfer of funds between two parties) mobile apps. A projected amount of $612.23 billion will be spent on P2P mobile transactions by 2023, according to eMarketer.
P2P is a lifesaver and win-win solution for businesses and consumers for making and receiving payments. This year, we can expect the following trends in P2P payments:
Built-in payments in social media platforms
Mobile OS with built-in payments
Cryptocurrency wallets
14. Blockchain
This technology has come a long way and is now applied to different spheres and industries, soon surpassing $20 billion in revenue with stable growth. Blockchain will be used for decentralized apps and wallets in mobile app development to track and convert cryptocurrencies. Blockchain as a service (BaaS) will come to offer secure tools and software to maintain payments, prevent fraud, and handle elections.
15. Predictive Analytics
To process big data and extract insights, mobile apps should be supported with powerful tools, i.e., predictive analytics that learns user behavior and generates results based on customer preferences.
For example, Netflix uses predictive analytics to recommend TV shows and movies based on a user's habits or history. This year, predictive analytics will cover more segments (retail, banking, and financial services; health insurance; manufacturing; etc.) and improve user experience. It may also be used in the mobile development process for collecting data and discovering potential issues.
16. Mobile Learning
Starting from the global pandemic, eLearning has become the top popular option expanding and engaging more learners worldwide. Mobile learning already takes 67% of eLearning, being a more comfortable and practical option for accessibility on the go. For 2022, mobile learning will get some new features:
Gamification with leaderboards and rewards
Personalization—tailoring a program for an individual around specific needs
AR and VR
Adaptive learning with AI technology
17. 3D Graphics for Mobile Apps
Mobile UI and UX will have some fantastic features and a combination of retro and modern elements. As a recap of 2022 mobile UI/UX trends, the top popular feature will be 3D graphics and elements for real-time effect. This year though, 3D graphics will be more functional rather than decorative. For example, 3D elements are perfectly incorporated into shops to show the products more realistically and comprehensively.
18. Superior App Security
With deeper penetration of smartphones and the development of hundreds of thousands of apps dealing with sensitive data, mobile security concerns became more significant. There was a 54% increase in malware attacks targeting mobile devices. Fraud involving mobile devices makes up more than 60% of total fraud. The global community needed super security tools and options to be protected. The 2022 mobile security trends will bring us a little more protection:
Biometric access control for higher security
Clearer video security imaging
Updated security and anonymity levels in mobile OSs
19. Chatbots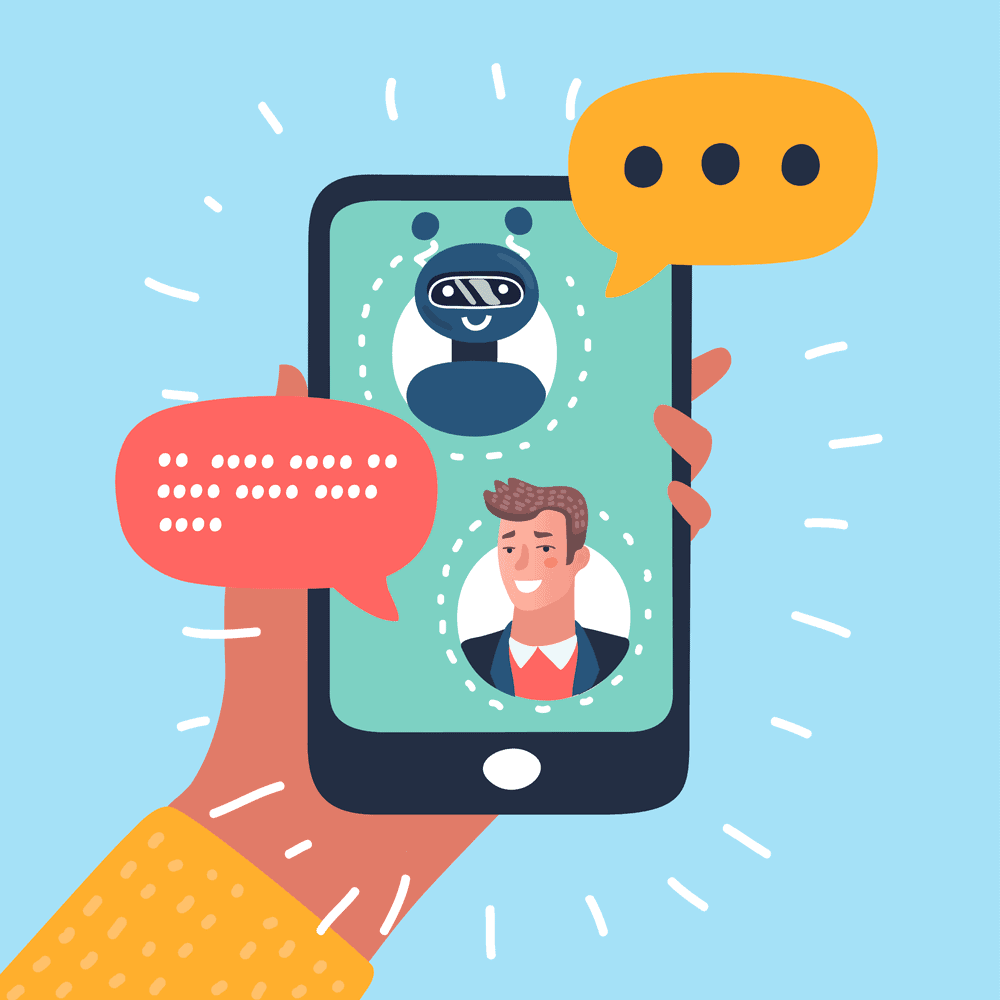 Digital technologies are getting more user-friendly and customer-focused, so customer services are a priority regardless of business type. To save on human resources and deliver higher productivity, both web and mobile platforms are now integrating AI-based chatbots that are faster and smarter. Chatbots have proven to be a top-notch solution to increase conversion rates, not even being part of digital marketing efforts.
20. Cross-Platform and Omnichannel Approach
Keeping user experience in mind, businesses strive to provide a seamless experience on all possible touchpoints. An average consumer may use up to six different devices, which means a business should consider at least four devices so that the customer can have a similar experience. Responsive web apps and cross-platform mobile apps perfectly deal with this challenge unifying the experiences.
The Future of Mobile Apps
Mobile apps will continue transforming the business environment and user experience with new technologies and tools. Mobile apps have become our best friends, with comfortable online payments, gaming, and communication keeping us dependent on their features.
By the end of 2022, there will be some changes and market growth, including metaverses, virtual realities, and smart robots, as well as completely revolutionary, mind-blowing technologies we've never seen before. But we can be absolutely sure that the world will never be the same.