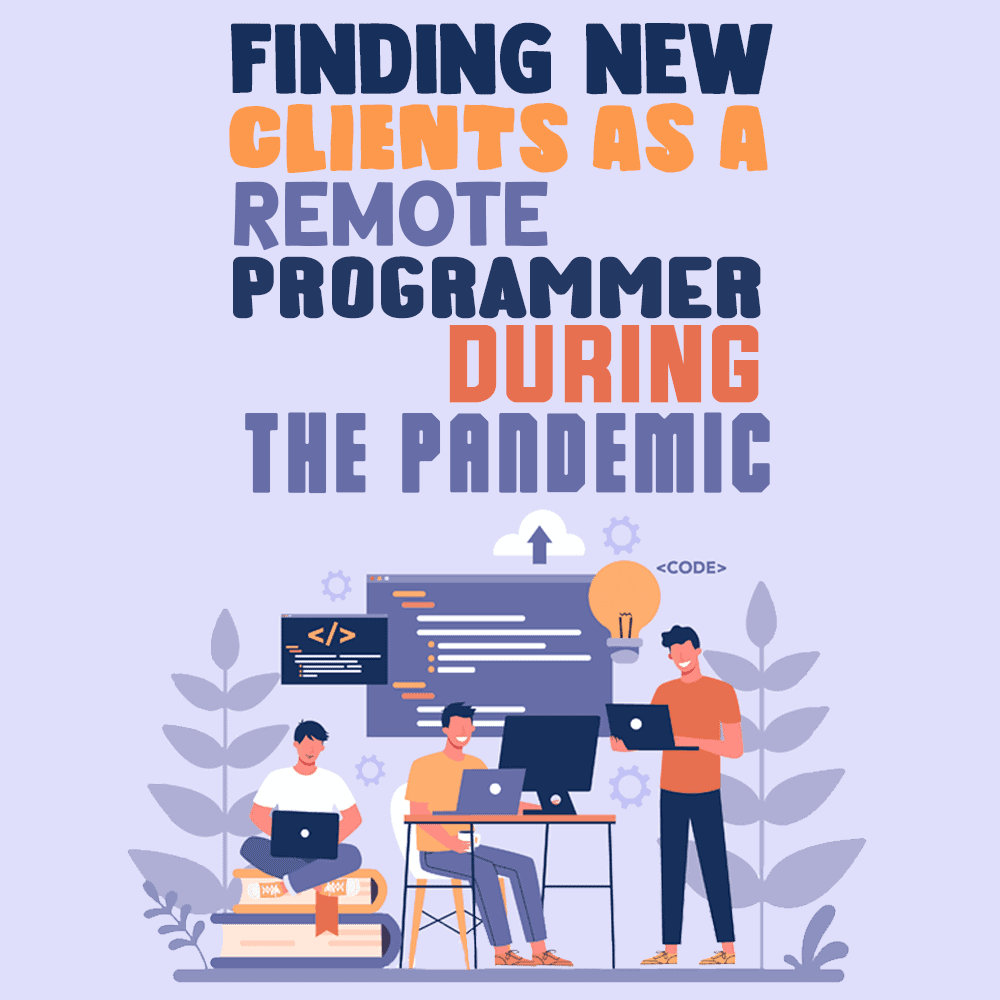 As the COVID-19 pandemic is taking charge, businesses around the world are experiencing a major crisis, with many going bust.
As the COVID-19 pandemic has moved across the globe, we've seen the devastating impact on businesses everywhere. The stock markets are going haywire and financial hardship is prevalent. People have lost and are continuing to lose their jobs, and financial experts indicate that things are going to be bad for some time to come.
Now, life as a remote freelance programmer is already awash with uncertainty, and adding a pandemic to the equation can result in an absolute fiasco. Because if your clients' business is suffering, it inevitably means your own freelance business will also take a toll.
You may already have started losing regular work from clients, and the clients that you still have could be requesting rate reductions or deferred payments, all of which means tough times for you. So, if you haven't already started to hunt for new clients, now is the time. Finding new clients, especially in a time of economic crisis, can be a tall order, so you're going to need to work harder than ever.
While there are no easy answers to how you can recover with a strong client base and steady income, we've compiled expert advice from various sources and here are four best practices that will help you find new clients as a remote programmer during the coronavirus crisis.
Make Use of Your Network
First off, there's no need to act like all is going well. You may feel that opening up about the difficulties you're facing as a one-person business won't do your online personal branding any good, but in the long run, it's better to stay afloat than drown just to keep up appearances. That is, don't be afraid to post on social media that you're available for new opportunities or open to new clients.
Your existing network of ex-colleagues, fellow remote programmers, and past clients is an extremely useful resource to tap into right now. Many of them are likely facing similar challenges and may have already found ways to overcome them, so they may be able to help.
For instance, past clients who can't hire you at present could refer you to someone who can. Or, one of your ex-colleague may have a reference in a company that needs your contractual services. Or, a fellow freelancer may have requirements that they feel is not their type of work, or they can't take up for some reason, so they can pass it on to you. Likewise, you must be a resource for others in your network too — if you know of a job that doesn't fit you but might fit someone else, be proactive in sending it to that person.
Even if no concrete jobs or work opportunities surface from engaging with your network, you will surely receive support or guidance that points you in the right direction. For example, you could simply ask them what they're doing to cope with these testing times. You can also benefit from business guidance and support provided on governmental platforms like the Small Business Administration.
Hone Your Pitch and Be Persistent
Remember how when you first started remote programming, you sent out multiple cold pitches and follow-ups every week and eventually found a little bit of success in all that effort. You refined and personalized your pitch, tried things that didn't work (and ruled them out), and with a good deal of persistence, you were able to find a client or handful that did pay well.
Those days were difficult as well. But it's only because you were persistent and mindful of your outreach pitches that you landed your first few clients that eventually led to steady work and business.
While cold pitching during a pandemic may not be your best bet, dedicating a good chunk of time each day to hone your pitch (to make it truly compelling) before you send it out to those referrals and people from your network may make a huge difference. If you feel your pitch is top-notch but you're still getting declined, it is a good idea to get feedback from your peers on how it could be even better. Of course, it is very likely that your pitch is being rejected simply because the potential client can't hire anyone currently.
Besides, persistence is key, and there's nothing wrong with resorting to the old ways of bidding for gigs on online platforms when you're enduring a dry spell. If you're an experienced programmer, you may feel your business has outgrown those rookie techniques (such as applying for a contract job on LinkedIn), but if referrals aren't helping at the moment, you must do whatever it takes to keep the boat floating.
Work on Your Back Office Tasks
Apart from polishing your pitches and making direct efforts to get new clients, there are a lot of behind-the-scenes tasks that will help you to keep going. Because again, in essence, you are a one-person business.
So, to keep things running smoothly and maintain that major focus on acquiring new clients, you need to ensure that all the admin work is done well. That is, now is a good time to reorganize your operations, get your budget in order, and review and streamline your expenses. You can consider finding more cost-effective alternative tools and software subscriptions to the ones you're currently using to run your business.
Furthermore, you can spend some time revamping your portfolio website, learning useful skills or programming languages that are growing in demand, or getting an online certification or credential to make yourself more marketable. You can even learn a trick or two from the remote working playbook on how to create a proper, enterprise-grade remote work environment that sets you up for success.
Directly or indirectly, all these things will help you in your hunt for new clients during the pandemic and beyond.
Consider Being More Flexible
For the time being, how about letting go of the idea of sticking firmly to one particular niche? It may not sound appealing, but diversifying your services may just be the key to getting new clients right away.
If your remote programming niche happened to be in an industry that has suffered the full wrath of the virus (such as travel and retail), think about how you can pivot to serve an industry that has greater opportunities currently (such as healthcare and educational technology). Assess your transferable skills and match them with the industries that you have any contacts in, and then make your move.
Also, if for example, you were focused solely on providing remote frontend web development, maybe now you can also do some backend programming if someone has a requirement.
Moreover, flexibility goes beyond extending your services laterally. Perhaps there were potential clients in the past that you chose not to work with, maybe because their requirements didn't quite match what you wanted to do or maybe they offered to pay a bit lower than what you think you're worth.
Don't hesitate in contacting those former leads to touch base. Such flexibility and savviness can help you land more work during the pandemic and also build a long-term business relationship.
Yes, You Can Still Find New Clients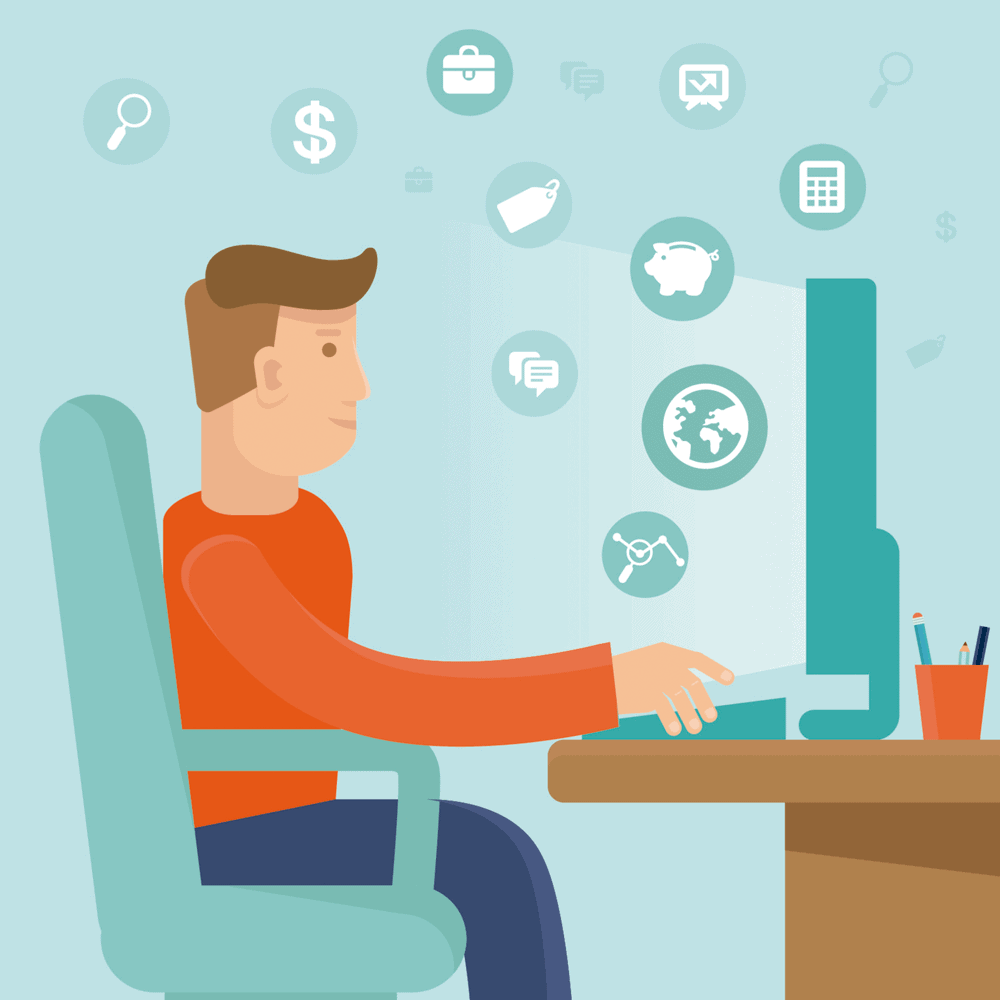 The timeline of the novel COVID-19 pandemic is still hazy. No one really knows how long we need to endure these trying times — is it a question of weeks, months, or even years? Regardless of what happens, now is the time to get practical and implement strategies that keep you in the game, such as:
Leveraging your network of ex-colleagues and clients to get referrals and guidance
Honing your cold outreach skills and being tenacious
Revamping your portfolio, upskilling yourself, and streamlining your expenses
Pivoting to a different niche to serve industries that are still thriving, expanding your services laterally, and being more flexible with pricing/payment
Many businesses both big and small won't make it, but if you stay persistent, be adaptable, and harness your network, you have a solid chance to see this through. And once you make it to the other side of this crisis, you will emerge stronger and more competitive than ever before.