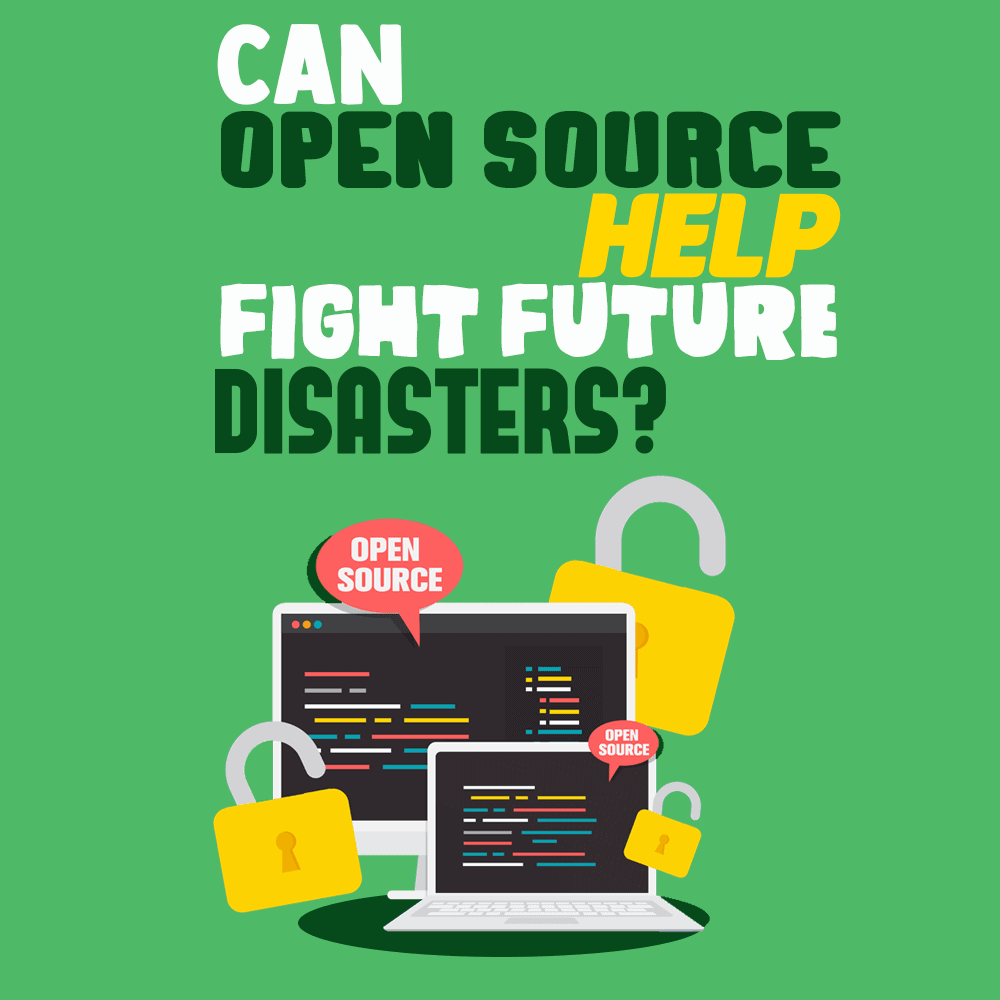 The 2020 pandemic shook the foundations of normality and made the world feel like a less stable place to live in. One thing many people didn't expect is the way programmers have been able to create better solutions, both for living and working remotely as well as helping to tackle the public health response.
Programmers are in a unique position to directly impact our world. Their zeros and ones have the power to change the lives of millions, either by solving complex problems or by making technology accessible to those who don't already have it.
Open-source coding is both a mindset and a tool that can find solutions to seemingly unsolvable issues. The power of open source lies in the fact that it is free and available for anyone to change.
We will see how coding can be implemented to help social and other causes, we will explore how it fights COVID-19, and finally, we will discuss some important applications of open source in predicting and studying the nature of natural and other disasters and crises.
Managing a Crisis
Disaster management can be described as the management of resources and key roles when dealing with all humanitarian aspects of an emergency: from prevention, mitigation, and preparedness, to response and recovery in order to minimize the impact of disasters.
It's true that disasters such as the COVID-19 pandemic are hard to predict, but open source could potentially come up with future models to detect patterns that might lead to similar biological, humanitarian, and other crises using artificial intelligence (AI), big data, and blockchain.
For example, big data-based AI algorithms are being developed for COVID-19 contact tracing and to give information on the spread of the virus.
Blockchain technologies are already used to securely distribute information regarding supply chain crisis management, donation transactions, and tracking virus outbreaks.
Open source is a popular term that is often misunderstood. It can be defined as the practice of making a source code available for free to be used by the community at large. Mobile apps, inventory management, and remote sensing software are some of the areas where open-source projects exceed in helping to manage an ongoing disaster and distribute information.
COVID-19 and Programming
At first, programming might seem like an unlikely ally against COVID-19. After all, what benefit could the people who brought us Angry Birds and the Weather Channel phone app bring to medicine?
However, since the outbreak began, we've seen people across the world offer software solutions to help fight the virus. These apps deliver reliable information, monitor the progress of the pandemic, and inform people of potentially infected zones.
The Johns Hopkins Center for Systems Science and Engineering cross-referenced multiple data sources to extrapolate the spread of COVID-19 globally. In Italy, all available COVID-19 data has been open sourced to provide accurate information in real time.
These are but two examples from the many around the world who demonstrate the spirit of collaboration in the programming community. Because computers and programs are everywhere, programmers are perhaps the most qualified people in the world in terms of relaying information.
Potential Issues of Open-Source Software Used in Times of Crisis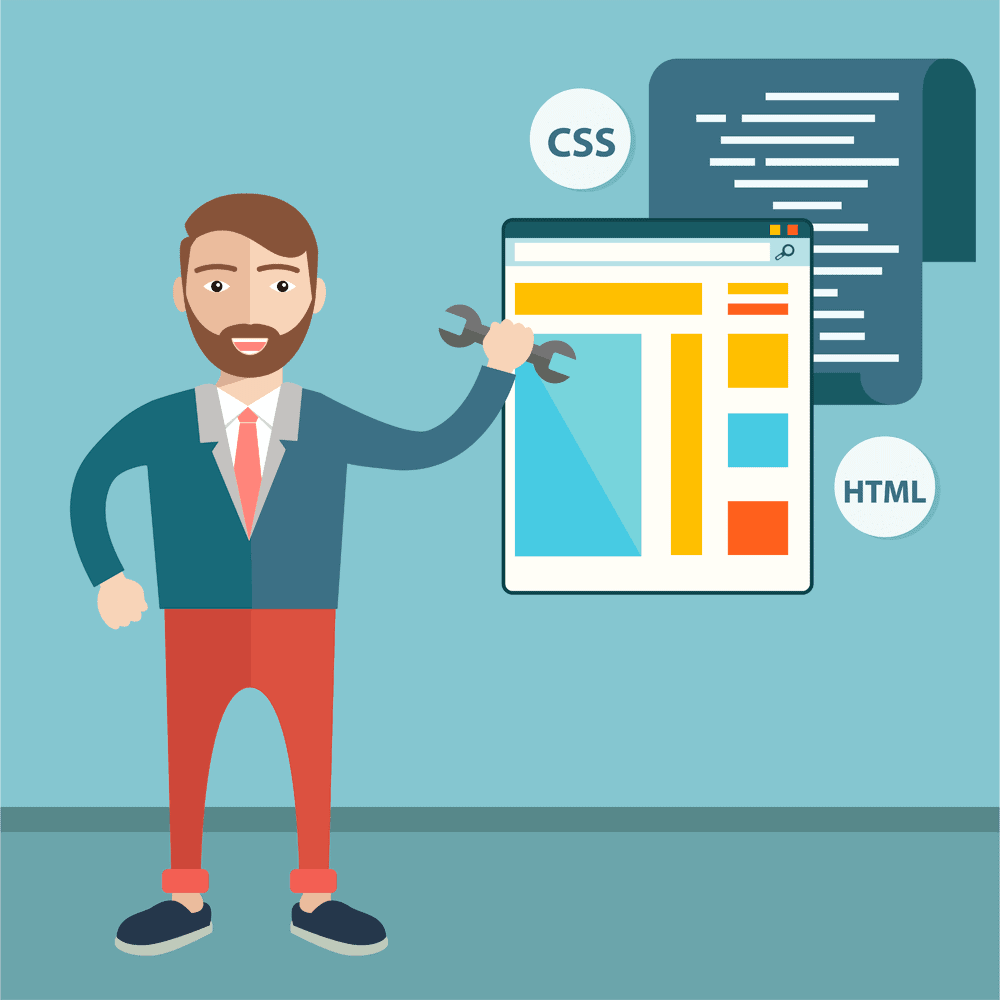 Open-source programming excels at outsourcing work and finding solutions to difficult problems. And the current pandemic is no exception: Programmers around the world have come together to offer cloud-based solutions to this unique global threat.
However, alongside the many benefits that such efforts bring, they also raise certain concerns. When several parties are involved in the development of a software solution, there's no single supervisor responsible for the integrity of the code. Instead, public repositories rely on peer review—but given the amount of code published on a daily basis, there's little guarantee this happens systematically.
Moreover, if there is an issue with code, there's no help desk or even documentation available to reference.
With no one responsible for the manual, time-consuming job of keeping an eye on regular changes, any project can hit roadblocks. Sometimes, these only make the code slower. At other times, they cause it to be incompatible with its initial scope.
Additionally, using open-source code can expose your software to operational issues when updates are not tracked and performed. Open-source code is not immune to hackers' attacks and other exploits.
Some of these issues could be addressed by implementing a broader level of cooperation to increase its overall effectiveness. Addressing common challenges in advance, sharing information and knowledge freely and openly, and drafting guidelines and coordinating policies for code implementation could potentially negate many of the above issues.
Coding Against Future Threats
Open-source software excels in times of trouble due to its community-driven collaborative spirit. Such initiatives are valuable because they can be easily scaled to answer the needs of multiple communities. Open-source technology allows us to harness the power of many minds united by a common goal. Their shared experiences and collaboration benefit organizations and communities around the world.
Here are several instances of how open source could directly or indirectly aid people affected by COVID-19 and similar threats.
Hackathons
Hackathons are one good way to put the power of open source into motion. Hackathons can be opportunities to compile software solutions that help nonprofits reach those in need of help while rediscovering the joy of programming. They can also be a response to an ongoing global event, and they can assist governments in combating global threats.
One such hackathon that comes to mind is the #BUILDFORCOVID19 that attracted 18,000+ innovators from 175 countries who together created 1,560 projects.
Remote workshops are another group coding event which is a great way to bring open-source programmers together to collaborate and build software solutions. Remote workshops give app developers a chance to work effectively and find new solutions to a common problem using digital tools.
Chatbots
Not a new technology per se, chatbots see an increased adoption in situations where information needs to be delivered quickly. Chatbots could be an instrumental component in helping suicide prevention and mental health campaigns during times of disaster.
In the 2020 pandemic, bots have been used to provide important information about COVID-19 to anyone in real time and offer personalized geo-specific assistance.
Some benefits of using chatbots in times of crisis include:
A centralized source of information
Timely updates
Elimination of the need for a manual response
Easily built and maintained
Chatbots could be deployed to provide information dissemination, symptom monitoring, behavior change, and mental health support. They could potentially prevent misinformation, provide symptom detection information, inform on infection-limiting behaviors, and reduce the mental health weight of the outbreak response.
Educational Use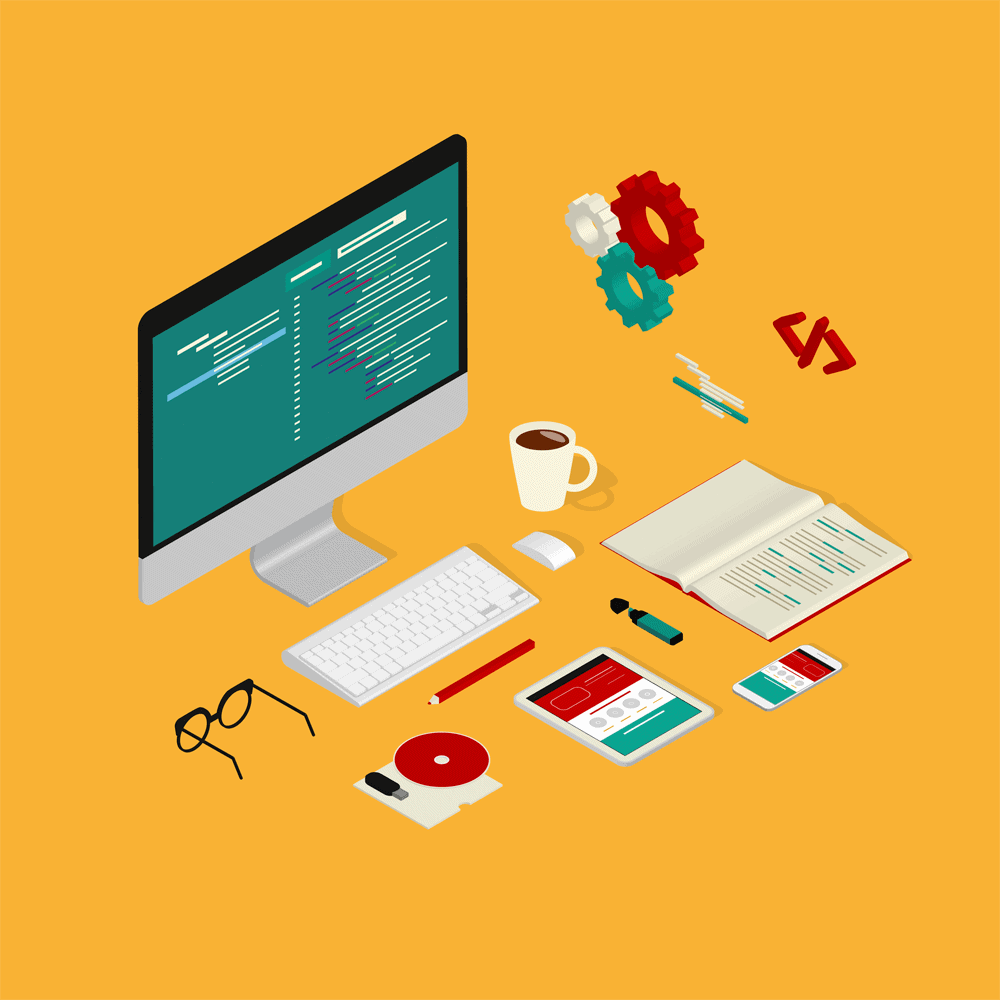 The global pandemic showed that no matter how many resources any country had, they were still not fully prepared for switching from classroom teaching to online education. Many families around the world still don't have access to the newer technologies and high-speed internet, and for them virtual schooling was an impossibility.
Open-source programming could be invaluable in the educational system. Given the number of educators and students affected by the pandemic, coders could bridge the collaborative gap between them. Solutions are being developed and improved upon to make teaching not only easy but also enjoyable for the kids.
CodeTheCurve is a hackathon designed to educate, solidify information and data management, and raise awareness about current and post-COVID-19 health and social issues.
Communities at Work
Many threats have exposed the need for people to communicate globally. Hurricanes, wildfires, tsunamis, and viruses all have their specific challenges, and all could be made better by the right code to help in the distribution of resources and the prevention of problems.
Coding and technology could bring communities together in the face of danger by providing information and tools for analyzing current situations, predicting trends, and offering solutions.
One such example is NoiApp, an Italian contact-tracing app that motivated the local open-source enthusiasts to openly collaborate during the COVID-19 outbreak to find a way to monitor the situation in their country.
Drones
In recent years we've seen a growing interest in commercial drones. That has spawned a new market: a host of open-source projects aimed at providing affordable solutions for building and maintaining unmanned aerial devices (UADs).
Thanks to the open-source community, we now have access to a number of quality software and hardware projects that allow building, repairing, and customization of your own drone. In certain parts of the world, drones are deployed to help fight COVID-19. Drones perform a variety of functions ranging from surveillance and disinfectant spraying to medicine and grocery deliveries.
Drones come in many shapes and sizes, and could be invaluable in delivering goods and other resources to remote communities that don't have access to proper health care during times of disaster.
Is Open Source the Way Forward for Combating Disasters?
Open-source information systems could provide comprehensive and reliable solutions during times of crisis. The low-cost deployment and easy adaptability of many such applications are vital in managing and distributing resources during humanitarian and other crises.
Open-source programming has many applications. We see it used in the fight against COVID-19. Thanks to big data, AI and blockchain technologies, open source is used to assist local communities in times of crisis, help educate the general public on the threat that is the "Rona" and actively monitor the spread of the virus within a country or region.
If anything, the spread of the coronavirus has shown us that it is programmers, not governments, who can respond faster and in a more effective manner to a local or global threat. Programmers possess the knowledge, skills, and vision to design, build, and deploy software solutions able to assess, analyze, and assist in overcoming disasters of any kind and magnitude.