8 Ways To Overcome Loneliness as a Freelance Programmer
Most of the time, when people think about freelancers, one word that comes to their minds is freedom. A general perception about freelancers is that they have a very relaxed schedule: They can work whenever and wherever they feel like doing their work.
This expectation, however, is very far from reality—especially for programmers. They are almost always overburdened every time they get a new project. There's even a joke that says programmers only get to sleep when a program is completely bug-free (good luck with that!).
All the phases from planning to prototype demand extra caution and consistent communication. This makes freelance programming careers extremely exhaustive in terms of time and energy. Therefore, the life of a freelancer might be as challenging, or in some cases even more demanding, than a regular 9 to 5 job.
However, one of the less talked about problems that a freelancer goes through is loneliness. Most of the time, it's just the programmer and their laptop. Sometimes, they even spend days alone in their room just to finish a project. This is especially true if you are a coder or developer. Things can, indeed, get lonely pretty quickly.
In this type of job, it's pretty common to miss birthday parties, marriage ceremonies, sports events, and whatnot because of a tight deadline. In short, your social life will suffer.
So if you want to become the best freelance programmer, you need to overcome loneliness to perform at your best. Let's first look at why freelancing is a lonely journey, and then we'll get into how to overcome this challenge in a way that best works for you.
Freelancing: A Lone Journey
According to research conducted by one of the leading consulting agencies in the United Kingdom, depression, loneliness, and stress are pretty common among freelancers.
About 6 out of 10 freelancers surveyed said that they always felt lonely because of their work. These statistics show an alarming situation.
According to the same research, 64% of freelancers said that their job makes them feel lonely on a daily basis. They feel like they are on their own and have no one to talk to or share their professional or personal problems with.
What's even more alarming is that 56% of freelancers said that they have gone into depression because of the adverse effects of freelancing. This, in turn, affects their productivity. As one freelancer puts it: "Keeping productivity high can be a huge challenge when you are also battling feelings of isolation and loneliness as a freelancer." 
More than 60% of the survey participants also say that the stress they experience from work also affects their quality of sleep. This just shows how hard it is for self-employed people to switch off after hours.
All in all, it has been convincingly argued by research that freelancing can be a challenging career. One needs to learn how to balance their personal life and work responsibilities more effectively. Otherwise, they'll suffer not just mentally but physically too.
Why Is Loneliness Common Among Freelancers?
Humans are meant to be socially active. Research shows that a person who stays alone for extended periods is more prone to physical as well as mental health issues like depression, anxiety, and other stress-related illnesses.
There are some kinds of jobs that, because of their nature, need you to be socially active—for example, if you worked as a marketing person for a company. However, that isn't the case being a programmer who has to code and debug programs all day where solitude is the most common environment.
The nature of a freelance programming job is quite different from other jobs. Most of the interactions you will have with other people will be online. But even regular online meetings cannot replace the need for in-person human connection.
Unlike face-to-face interaction, talking to each other online doesn't provide the opportunity to form a genuine bond. However, if you're a freelancer, this could be the only type of interaction you'll have the entire day.
Let's have a look at some of the reasons why freelancers feel lonely:
Short deadlines that require you to be constantly available.
No direct human interaction, making it hard to form friendships and relationships.
No colleagues to bond with over challenges or successes.
And now, having all this in mind, let's take a look at how you can overcome loneliness and boost your productivity as a freelance programmer.
How To Overcome Loneliness as a Freelancer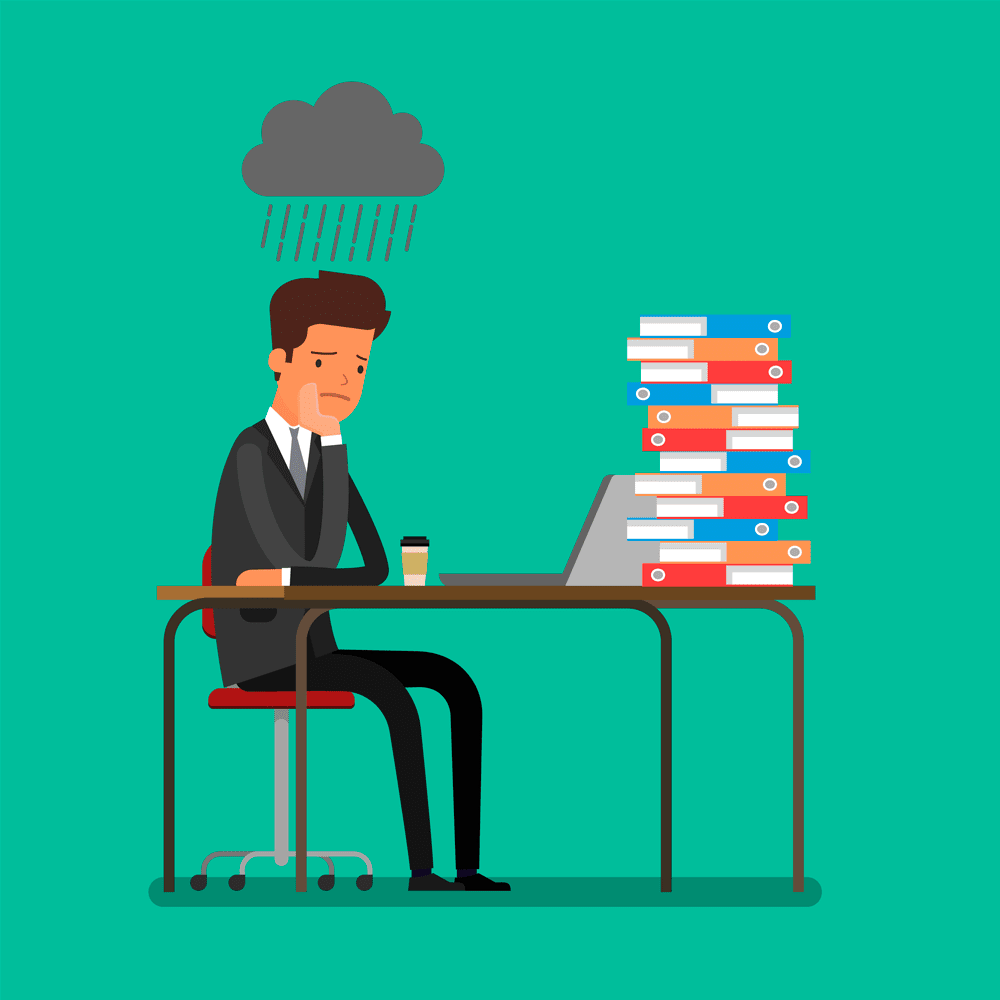 While most people would associate freedom and relaxation with freelancing, two-thirds of freelancers across the world feel lonely. This number might be surprisingly high for people who are employed full-time, but not so much for freelancers.
If you're a freelance programmer (or any other type of freelancer), freedom and relaxation are as rare as hen's teeth. In other words, nonexistent.
As a freelancer, you need to sacrifice several things. But sacrificing your health should never be an option. That feeling of loneliness due to a lack of colleagues or stress due to work pressure will ultimately impact your mental health negatively. You definitely don't want this to happen, right?
If you are part of the above statistics, don't worry, I've got you covered. I have some tips for you that might help you overcome loneliness as a freelancer and enjoy a happy balance between your professional and personal life.
Switch Workplaces
With the spread of the COVID-19 pandemic, almost everyone was forced to work from home. Although most people enjoyed it at first, for many, it started to get mentally exhausting as time passed.
This kind of work setup is what programming freelancers have been doing since forever. Most of the time, freelancers work from their homes or personal workplace setups that they have organized with other freelancers. This lifestyle can get very boring at times, and one might feel very lonely as well.
What can you do to avoid this monotony?
Well, switching your workplace can be an excellent option in such a scenario.
For example, if you are a freelance programmer who has been working from home, you might go ahead and rent a place where you would be able to work and at the same time interact with more people. On the other hand, if you are working somewhere besides your home, you should probably change your work location and move to a place where you would find more programmers to talk about common problems.
For freelance programmers, the biggest challenge when working alone is that a fellow programmer employed in a traditional office job may not understand the difficulties you are going through. Hence, it would be best if you got connected with other freelancers, and what's even better is to be at a workplace where you have a few freelancers around who would understand you and the nuances of the job much better.
Video Meetings With Clients
The life of a freelance programmer is undoubtedly very lonely, and most of the time, your laptop is your best friend. You may have gotten used to this setup. But admit it or not, there are times when you crave human interaction. In these instances, video calling your clients may help you to overcome loneliness.
It's also advantageous in several ways, such as:
You will get to know your client in a way that isn't as likely through email.
You'll be able to understand the project in a much better way, since you can discuss it with your client in detail.
You can discuss the problems with your client, and any concern can be addressed immediately.
Modern problems require modern solutions. Video calling your clients might be a great idea to help you overcome loneliness as a freelancer.
Get a Pet
Research has shown that having a pet might help people overcome loneliness as a freelancer by developing a connection with another living being.
As a first thing, you need to decide whether you are a cat or dog person and take things from there. This is important because the responsibilities for the two are pretty different.
Let's now look at how having a pet can solve the problem of loneliness for you:
You can take your dog out for walks, which is also an opportunity for you to get out of your room and enjoy some fresh air.
You can find comfort in the knowledge that a companion is with you at all times, making the isolation much more bearable.
Playing with pets increases your dopamine levels which, in turn, helps prevent depression.
All in all, a pet can surely transform this problem of being lonely into a blessing for you, and you might start to enjoy programming much more. This solution might also have a positive impact on your work ethic, since having a furry companion will make you much more disciplined.
However, keep in mind that a cat or a dog might live 10, 15, or even 20 years. It's a lifelong commitment—certainly from the pet's perspective—and one shouldn't rush into getting a pet. Therefore, before finding your furry companion, think of your life circumstances carefully, also considering how possible future changes might affect the situation.
Pick a Hobby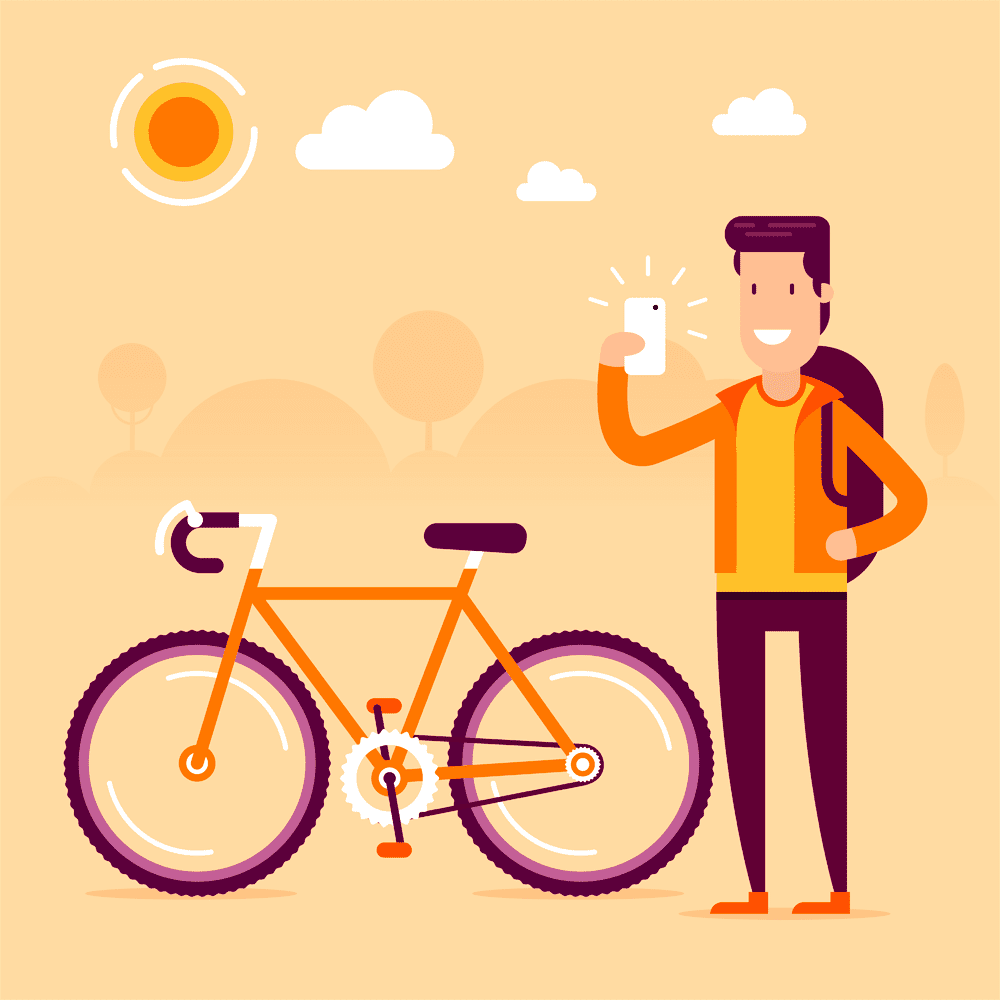 Having a good hobby can be the biggest blocker in the way of loneliness.
If you are a freelance programmer, a hobby can help take your mind off codes, fixing bugs, and a demanding client—even just for a bit. And getting your mind off work-related things can help you be more productive when working.
Here are some hobbies options that you can try as a freelancer:
Reading books. You can also join a book club and connect with fellow bookworms in your community. There are also many awesome books about overcoming loneliness and finding success. My top recommendations are As a Man Thinketh by James Allen and How to Win Friends and Influence People by Dale Carnegie.
Playing sports. This won't only help you keep in shape but also connects you with people who like the same sports as you.
Chess. Playing chess might sound mentally exhausting, but it forces you to think, which, in turn, makes you forget about work problems.
Walking or running. Most communities have hiking or running clubs. You just need to do your research on how you can join them.
Going to the gym. The gym is not just a place to stretch your muscles and shed some unwanted fats. You can make friends there too.
Yoga. Sign up for yoga classes, or do yoga with your friends on a regular basis. Make it your bonding activity.
All of these hobbies can help improve your state of mind and might help you overcome loneliness.
Time-Block Your Schedule
One of the biggest struggles of being a freelancer is not having a fixed schedule. On some days, you only need to work three hours a day. On others, you need to hustle 24 to 36 hours straight. This setup makes it difficult to schedule social activities and meet new people.
If you don't want to be trapped in an endless cycle of sleepless nights and caffeine-powered days, you need to time-block your schedule.
Time blocking is a time management technique through which you assign a task to each part of the day. Under this, the entire day is divided into different tasks on your to-do list. This approach can help you schedule your day, separating working hours from leisure.
Once you have determined how many tasks you have for the day, divide the tasks into time blocks. Stick to the time limits you have created for each task. You can also use some extrinsic motivations so you'll have more reasons to stick to your goals and accomplish the tasks you've set to do.
Build Co-Mentoring Relationships
Co-mentoring can be an effective method to reduce loneliness-induced stress. Co-mentoring is when peers get together to discuss work-related topics. You can reach out to freelance programmers from your community, gather at a spot, and have an exchange of intellectual ideas, work-related issues, and successes.
It can be applied to virtual teams that stay connected online as well. These teams can have in-person meetings to discuss the issues they are facing.
Co-mentoring is different from a regular mentoring program because here, nobody has superior knowledge or expertise. Instead, all the participants are on the same page and gather only to help out each other.
What makes co-mentoring a better approach than mentoring is that it sets aside the organizational roles, ranks, designations, and other factors that may cause a communication barrier in mentorship programs.
Since the participants are usually peers, they know the struggles their colleagues are going through.
Travel
Traveling can be an excellent way of curing the loneliness that comes with freelancing. If you have been working tirelessly for the past few months, take a break. Ask your employers to grant you some time; pack your bags and see the beauty of the world.
Solo traveling can be fun, but group traveling can be a more suitable option for programmers, as they are already dealing with loneliness sitting for endless hours in front of their screens. Besides, there are many traveling groups that are made up entirely of strangers. Joining such groups is a great way to extend your current circle of friends.
Depending on your interests, you can pick a spot with:
Mountains. Nothing beats having a dose of fresh mountain air after days of being cooped up in your room slaving away in front of your computer. Connect with a group of local mountaineers in your area, or go overseas and climb mountains you only see on Google Images.
Beaches. If you've been dreaming of lying down on a hammock under a coconut tree while sipping a piña colada, this is the time to make that dream come true. Bring your friends and rent out a cottage for the weekend, or go solo and join beach parties.
Restaurants. A certified foodie? Bring your friends and explore new restaurants in your area.
Libraries. You don't even have to go far! Explore a new library or museum in your own town for the excitement of something new and the comfort of being home.
Exploring the world on your own can be a liberating experience. Plus, you might make new connections that will help you perform better after returning to work and home.
Online Socializing
Online socializing can work as your last resort if you cannot adopt any of the aforementioned tips or prefer to be in the comfort of your own home.
Nonetheless, you can always join online communities with like-minded people (preferably freelance programmers and developers from around the globe) who have the same set of struggles. Making friends with strangers who share your struggles allows a more open discussion about the challenges you're going through.
In addition, online networking can help you build your network and score some client referrals along the way. But this shouldn't discourage you from searching for authentic connections.
Freelancing Doesn't Have To Be Lonely
All in all, life as a freelancer has its perks, but it's not without perils. Loneliness is one of the major problems that a freelancer might face. Moreover, it can harm your health and performance as a professional as we've discussed. But if you follow the tips given above, you can surely overcome your loneliness as a freelancer.
More importantly, you don't necessarily have to make any drastic changes to your lifestyle. Some simple things like switching workplaces or scheduling more video meetings can already show you the way. You could then supplement these with building co-mentoring relationships or picking a hobby that allows you to meet other people.
Doing so will help you perform your best while taking care of your physical and mental health at the same time. A true win-win scenario!