If you're curious about IC's founder, his background, and how he came to create one of the leading interview prep courses today in Interview Cake – as I've established when I covered the course in detail, you'll find out all about Parker Phinney in this article.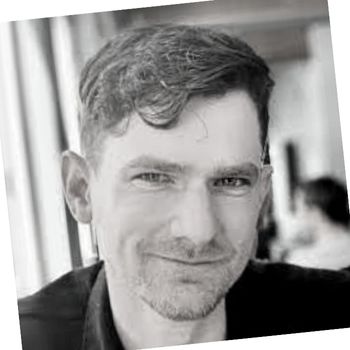 Why Parker Phinney founded Interview Cake
As he tells us about it on Interview Cake's website, his idea to found the company came after he tutored his friend Alice in coding interview skills. After Parker taught her problem-solving frameworks, and gave her a plan of attack for mastering data structures, algorithms, and strategy for coding interviews, she managed to get really good.
Alice then went on to win in one of her interviews at Facebook. She went from being broke and unemployed to making excellent money at one of the most prestigious Software Engineering positions out there.
This experience led Parker Phinney to want to create Interview Cake – as his vehicle for helping thousands more developers write a similar success story.
His background and qualifications
Parker Phinney is the CEO of Interview Cake, and himself a Python on Django and Angular developer. IC was founded in 2013 when Parker was just 23 years old.
He's also a music composer for movies and video games, as well as a motivational speaker.
How he created a quality product
His process of preparing developers for coding interviews was perfected at in-person bootcamps in the Bay Area. 
Parker worked there as an instructor and could drill down on the best way to turn his students into masters at coding questions.
Parker's phenomenal success with Interview Cake
As of today, IC boasts tens of thousands of alumni. And despite the generous refund policy, 98% of students decide to stick with the program. This is what he shared about his company's success on the YCombinator forums:
IC having been around 2013 and still going strong with such a low drop-off rate speaks for the course's quality. Interview Cake's alumni are testifying to great results from the program. 
It seems as if Parker's dream of helping countless developers ace their coding interview and land a high-paying job has been realized.