Leave the Past in the Past as a Newbie Programmer
As programmers and even in life, we have the tendency to drag past experiences into the present and the future. I realized this after attending a developer bootcamp where I was one of the students in their first cohort.
Here I was, a programmer in a coding bootcamp—ready to enter the workforce as a junior programmer. Before I attended the bootcamp, I had preconceptions about what it would take to be a great programmer. Even though I had very little to no experience with programming, I thought that as soon as I was finished, I would go on interviews and I would be able to land a job as a Java programmer right away.
I wanted to do well in the bootcamp, so I put everything on hold for more than three months and focused just on the bootcamp. Sometimes, I was looking at a two- to three-hour drive one way with traffic. I stayed up late working on homework and doing side projects. I didn't miss a day because I was so focused on getting a job as a Java programmer after graduating.
I was proactive when I was looking for work as an entry-level programmer, but after a while, I noticed something was missing: I wasn't getting any job offers. I thought that I needed to work both harder and smarter. Then I started realizing others in my cohort were having some difficulty finding work as well. I started looking at other bootcamps and found out that the students at those bootcamps were having a lot more success than the students at the one I attended.
After going on a few interviews, I noticed I was hearing similar things from the interviewers. This made me see that we (the first cohort) were the group of students that may have potentially been test subjects. We were on the frontline and there was more that we had to learn.
It was very revealing when I realized I should have waited for a few cohorts before attending a bootcamp. After reading John Sonmez's book, The Complete Software Developer's Career Guide, something that he spoke about really hit home. It would have been great if I had read it before I attended the bootcamp. Because by then, the instructors of the bootcamp would have figured out a lot of what we really needed to succeed as entry-level programmers, without me having to pay while they determined what students needed.
Now, looking back and using some things that I learned while being a part of startups, I figured out that the bootcamp does have the potential to be successful. But the timing for me didn't reap the rewards that I expected.
One morning, I decided it was time for me to put that experience behind me. And to leave the past where it belonged … in the past.
Put Your Full Focus on the Present
It was a weight off of my shoulders when I decided to leave the past in the past. If I would have continued to drag the experience that I had into the here and now, I do not think that I would be on the positive path that I am currently on.
I found that it is good to let go of past career mistakes. For instance, I decided to let go of the mistake I made earlier by starting with a bootcamp as the first cohort. If I did not let go of that experience, I would have still been trying to "fix" something and dwell on it, and I personally do not think I would be working now.
I would have been spending most of my energy trying to place Band-aids on old wounds. Meanwhile, a whole new world of fresh opportunities, clients, and wealth would have been just sitting there right in front of my face, ready to reveal itself. So I am glad that I decided to take responsibility and leave any career mistakes in the past.
I decided to take control of the gifts and opportunities that are available now and are ready for me in the future. I came to the conclusion that if I didn't let go of the past, it would have affected my performance when I was interviewing and, most importantly, in my performance as a programmer.
The more I learn and work as an entry-level programmer, the more I understand the importance of focusing on my present projects. And I practice the art of not allowing the past to seep into any programs that I am working on.
There is a huge difference between using your own code and using experiences from the past, and revisiting old emotions from that brings up unnecessary stress while you are programming. I realized that when I am 100 percent present on programming and so deep in my code, it is a little easier for me to program with less stress—as opposed to thinking about why my program did not work the last time.
Accepting the fact that the past is the past and focusing on the present can bring us wonderful gifts that we would never expect.
How to Leave Career Mistakes in the Past
It is always best to let bygones be bygones. I no longer allow the mistakes that I made in a different career to tarnish the new gifts that I relish in.
So, what are the things that I learned and how did I solve any problems that I had? Here are some tips that may help you in your career as well.
1) Take on New Projects
Eventually, after I changed my mindset, I opened myself up to new opportunities. I stopped being closed-minded about what language I wanted to program in as an entry-level programmer. When I did that, someone within my LinkedIn network contacted me. I was a hired as a contractor on a completely different stack than I was taught. This was a huge awakening for me, because I could see how many opportunities were waiting for me when I let go of the past and was open to learning other languages that I didn't learn at the bootcamp.
Leaving the past in the past not only gave me a new outlook on how I can improve as a programmer, it began to open more doors for me.
Opportunities started presenting themselves to me such as developing mobile apps and more websites for clients. I realized that this was the perfect opportunity to work with clients, while interviewing for a position at a company. So now, not only am I working for clients, but I am also working with a company part-time as an employee.
If I was so stuck on the fact that the bootcamp did not teach me anything that I am using now, I would have given up and moved on to a different career. I decided not to allow the past to stifle my dream and deep-seated passion to be a programmer. Taking on new projects helped me gain more confidence in myself as a programmer.
2) Go With Gut Feelings
Go with your gut feelings; don't let anyone talk you into something that your inner self is telling you is not right. It is important to be mindful of this in your career.
Once you go with your gut, take some time to sit down and list out the pros and cons for yourself and the other party. I think that the most important part is writing it down, instead of compiling the list in your head. Think to yourself, "What are some things that I can benefit from or lose by starting a job at this company or starting the bootcamp with this particular organization?"
So, initially going with my gut is always a good thing as long as I follow up with a list clearly stating the pros and cons. Having a list that I can always refer back to helps me stay focused and on track.
3) Take Responsibility for Your Choices and Forgive Yourself
I took responsibility for putting all my eggs in one basket with a bootcamp that didn't have any other cohorts to prove that their model worked. I took the short end of the stick and potentially gave them the leverage that they needed to tweak their business, while I was paying for it. As the first cohort, we may have given the organizers of the bootcamp just what they needed to find a working model for the following cohorts.
I also decided to take responsibility, by coming to a place of forgiveness in my heart, for being upset with myself for making that decision. Coming to a place of forgiveness, where I noticed that it was my choice and my responsibility. Knowing that it was for the best. I had to come to a true place of forgiveness to move on.
The main thing is I wished them the very best and moved forward—to bigger, more productive, and better things.
4) Disconnect From Technology and Be Introspective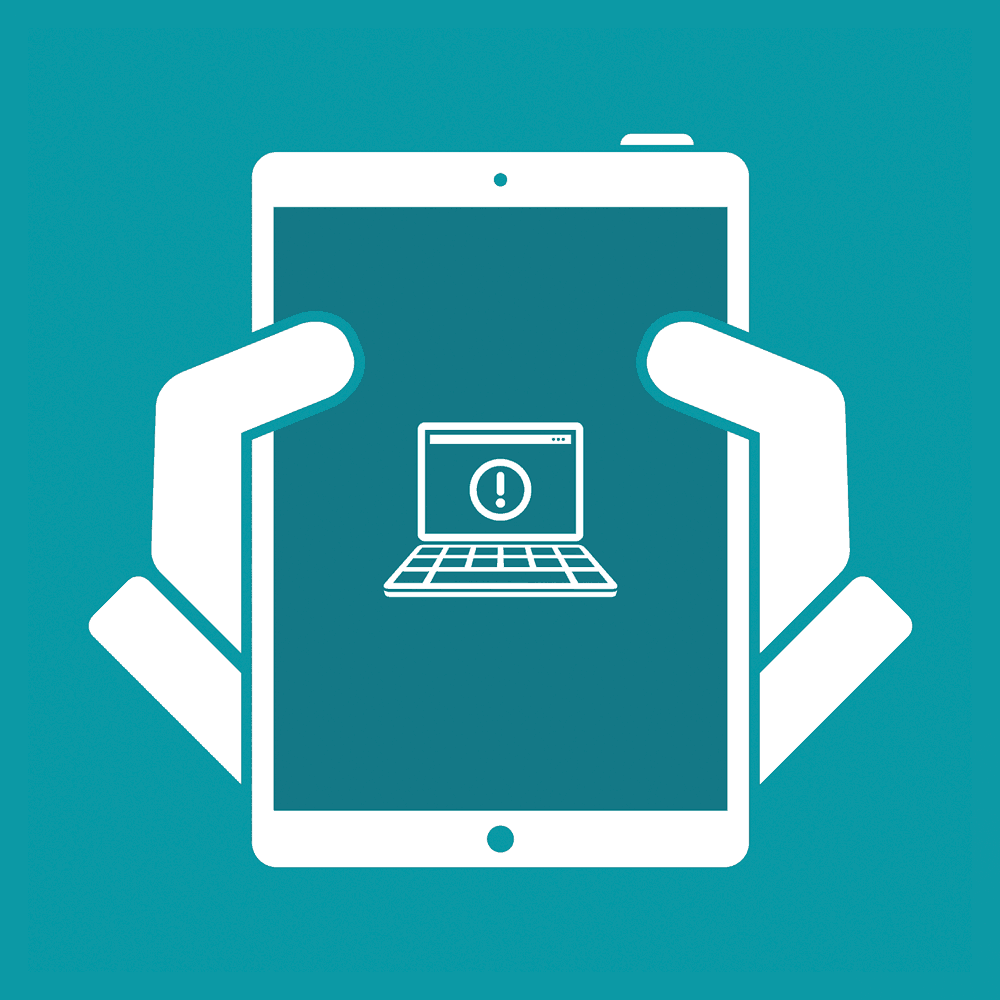 I had to train myself how to be present. I came to the conclusion that I had to step away from any and all technology for a while. Otherwise, because I was focusing on the past, opportunities wouldn't present themselves to me.
After detaching myself from a lot of the external world, I became introspective. We all have gifts presented to us every day. There are gifts that we have right now. When we shut off the noise and the destruction from technology, it may be easier to come up with solutions that work for us. On how we can leave the past behind and make room for the opportunities that are in the here and now. We just have to disconnect from technology and listen.
I came to the conclusion that I had resources to work as a freelancer to build apps and websites for clients that I enjoy working with,a gift to work with a company as well, and the ability to teach others how to build their first Android app.
Moving Forward From the Past
I didn't allow any past experiences that I had up until that point to steal from the gifts that were presenting themselves now. And the gifts that are waiting for me in the future.
All in all, it is important for us to take responsibility as junior programmers entering the field and not allow past experiences (that we may think are negative) to take control of the gifts and the opportunities that are available now and in the future. If you can remember to let bygones be bygones, and disconnect from technology for a bit to clear your head, you will find solutions that fit your lifestyle and allow you to leave the past in the past. Keep your head up and know that someone always wants to support you on this journey: me.
May the coding force be with you. Happy coding!