8 Conferences for Programmers to Attend in 2019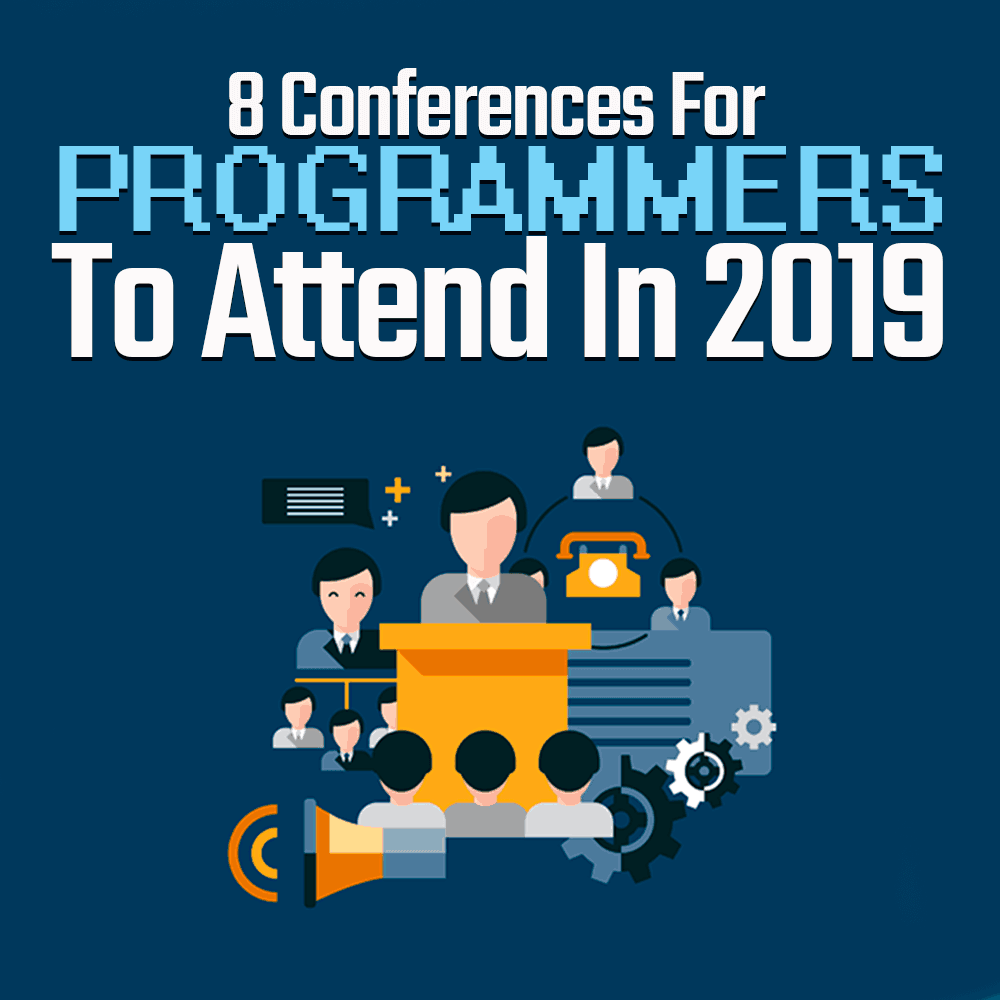 The programmer community is a passionate, diverse, and quickly growing group.
Mobile application developers, software developers, and database administrators are some of the fastest-growing disciplines within the broader programming background, and each one is poised for double-digit growth in career opportunities through the year 2020.
Clearly, it's a great time to break into the programming game. In addition to career opportunities, there are other reasons to pursue a career in programming — one of which is the number of awesome conferences you can attend throughout the course of the year.
For 2019, there are several conferences that programmers and developers should pay attention to. We'll focus on the U.S. and Canada, but there's a few international conferences worth a shout-out, too. And never fear: there are events in here to satisfy hardware junkies, too.
Let's get started!
The Consumer Electronics Show, or CES, certainly sets your expectations each year by choosing glamorous Las Vegas to host the event. CES offers a global spotlight to a select few innovators making waves in technology, and that means it's a great place to win potential business.
The event is a showcase for brand-new consumer-level tech products including mobile devices, toys, appliances, vehicles, and more. But it's also a place where the implications of technology are addressed — often by notable guest speakers. In the past, representatives from major telecommunications and entertainment companies have held key guest speaking spots, alongside advocates for technology diversity, members of the National Safety Council, speakers from the medical-tech community, and many more.
MicroConf — March 24-28, Las Vegas, Nevada
Las Vegas' MicroConf, slated for the end of March 2019, is well worth a shout-out because it comes in two flavors: those who are just starting out with delivering digital products to earn a full-time income ("Starter Edition"), and those who want to learn how to grow their business and their success now that they're already in the industry ("Growth Edition").
The event promises a well-rounded set of guest speakers from a range of disciplines, including coders and programmers, digital marketers and copywriters, strategists, CEOs, entrepreneurs, and more.
Although it's a U.S. event, Google's now-annual Cloud events have an unmistakably global focus. Throughout the conference, attendees will have the opportunity to dive into hundreds of hands-on sessions with Google employees and many affiliated partners.
The idea each year is to inspire a new wave of programmers and designers who will build apps, programs, and APIs for navigation, communication, entertainment, health care, and more.
PyCon — May 1-9, Cleveland, Ohio
The Python community is a thriving and enthusiastic bunch. Their PyCon gathering in Cleveland promises a vibrant gathering of professional and amateur programmers who keep diversity and technology accessibility front-of-mind.
There's a job fair for those who are looking for internship and career opportunities — plus, the conference's signature "lightning sessions" and "PyLadies Lunch" are always a hit.
RISE — July 8-11, Hong Kong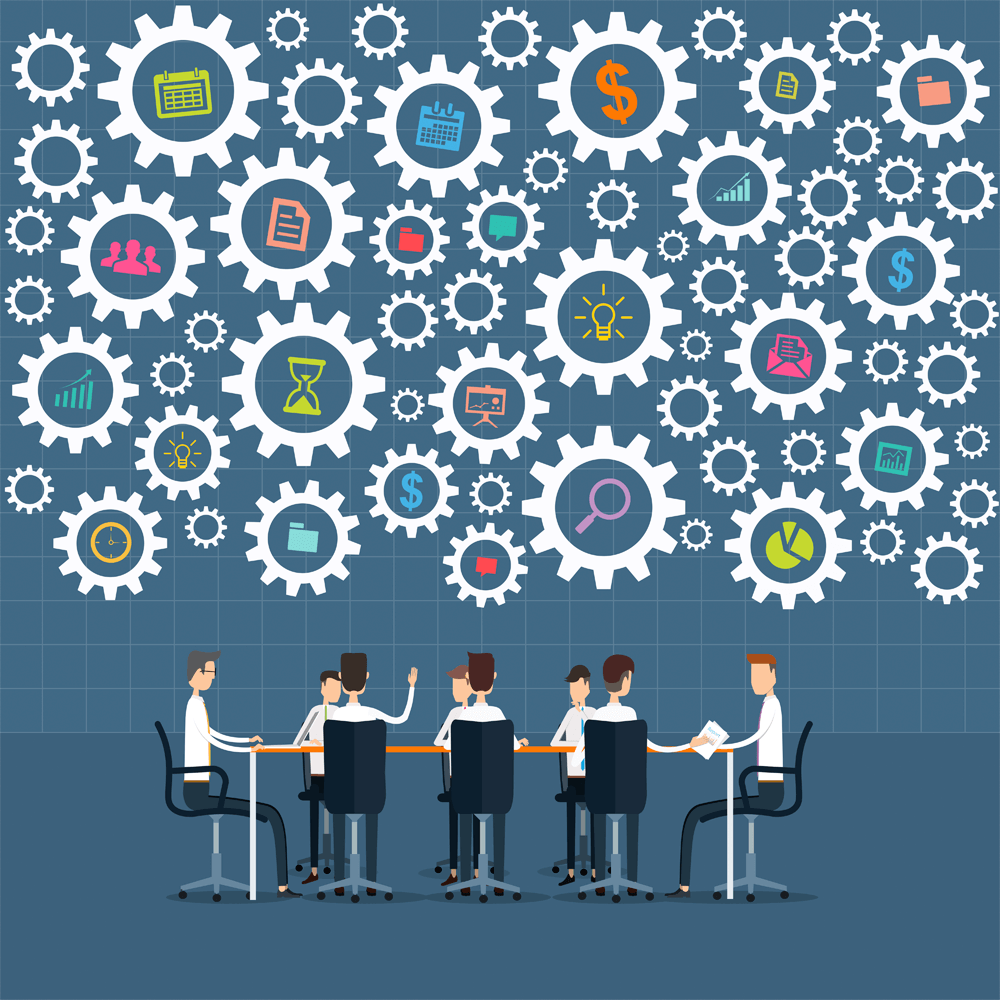 The RISE conference is rightly touted as the world's largest gathering of cutting-edge startups, as well as familiar companies involved with disruptive technologies. In the past, the total attendees have topped 15,000, and it's no wonder why.
Visitors can expect electrifying keynote addresses from 350+ speakers and coverage from several hundred on-site journalists representing one hundred countries. As far as "international celebrations of all things technology" go, RISE can usually be counted on as a can't-miss event.
Portland has achieved international recognition for all the right reasons — and one of them is because it plays host to an annual conference that brings together programmers and developers in the open-source community. Investors and business owners have a heavy presence here, and O'Reilly is, as of this writing, still soliciting potential speakers for guest spots.
As with previous years, expect to hear from coding specialists involved in deploying open-source applications in sustainability, cloud-native strategies for business, data analysis, artificial intelligence, and more.
AI Expo — November (Dates TBA), Santa Clara, California
AI Expo is probably "the" place to witness groundbreaking discussions about the implications of artificial intelligence for our everyday lives. Of course, it's not a matter of when AI enters the mainstream, but how.
Developers everywhere are already buzzing with excitement about the potential opportunities to bring AI to health care administration, business analytics, supply chain management, manufacturing, consumer electronics, and other industries. In past years, keynote addresses were delivered by high-ranking thinkers and doers from companies like IBM, Uber, eBay, Boeing, John Deere, Avaya, Kia, and many more. Clearly, it's a diverse roster that speaks to the diverse applications of artificial intelligence.
Better known as "WWDC," this software-focused event is a celebration of all things Apple, naturally. But it's also a showcase of the new and enhanced features that Apple introduces to its operating systems each year — and a way for the developer and programmer communities to see them before the public.
There's plenty to criticize about Apple's relatively "closed" approach to development, but there is a lot worth praising as well. Every year, WWDC reveals a thriving developer community that has turned one company's fairly proprietary products into a panoply of hardware- and software-driven innovation and creative design.
Some of these events tend to sell out fast — so if any of the events here caught your eye, don't sleep on it!
See something to your liking? Have a favorite conference in mind that we missed here? Let us know in the comments!