How to Stand Out in Your Programming Interview After Graduating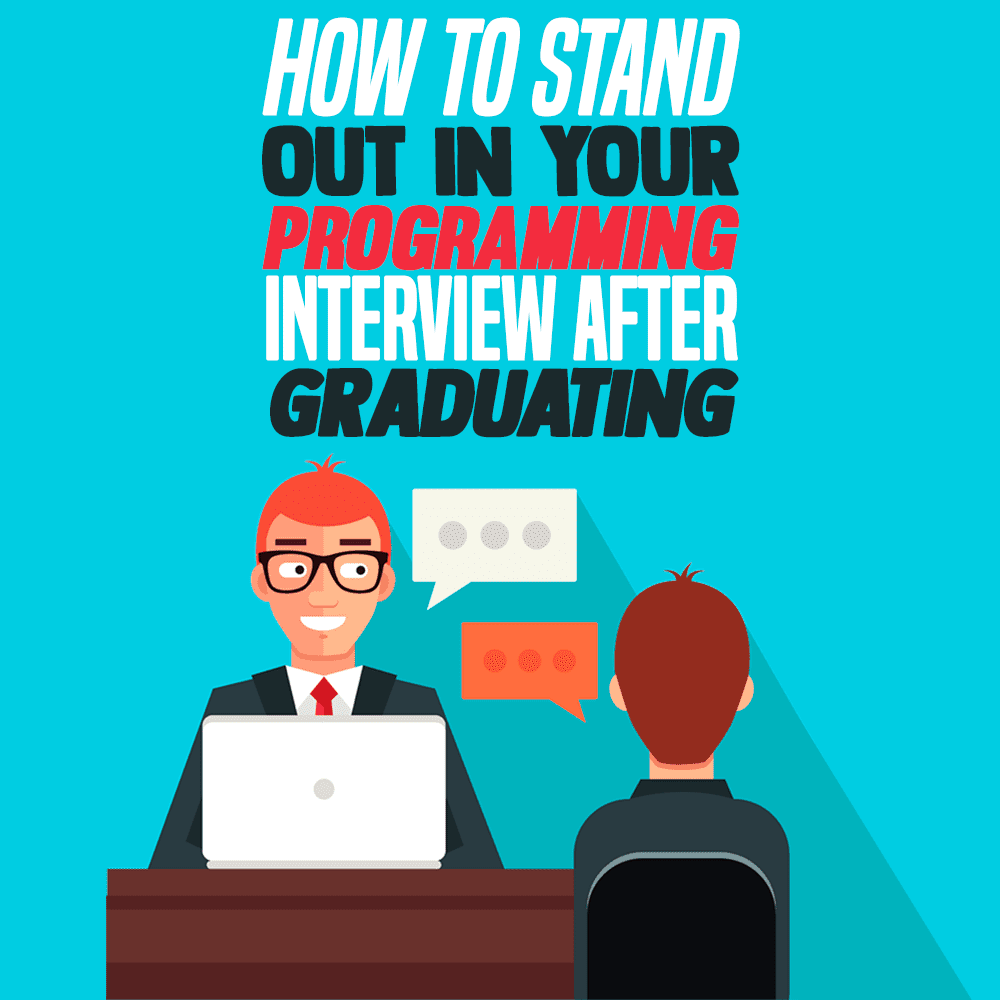 It doesn't matter whether you went to a university to get a degree or are a self-taught programmer, at some point you're going to have to get a job and that means you're going to have to do an interview.
Different companies have different interview processes, but they all require some kind of question and answer conversation with multiple people from the company you want to work for. Maybe you think that a piece of paper with your degree will be all that matters to the people doing the interview, but you're up against hundreds of people who also have a piece of paper.
To get ahead of those other people, you need to find a way of standing out.
As someone who recently graduated with a master's degree in computer science and now has a full-time job with a lot of growth opportunities, I get how hard it is to stand out from the crowd when you're interviewing. I want to share my experience, and show you how I learned to stand out.
Here are the most important things I learned about doing job interviews.
After graduating with my first degree, I wasn't planning to continue studying at university, I had a graduate scheme lined up with a large organization. Unfortunately, this didn't quite go as planned due to the Covid-19 outbreak, therefore I decided to continue studying for an online master's degree in computer science.
Catch Their Attention Before the Interview
Throughout my time at university, I had a huge amount of interviews, from the small part-time student job to my 12-month work placement interviews, and after talking to other candidates who are waiting to be interviewed, I found that there wasn't much difference between me and the other candidates.
I remember thinking to myself, I'm never getting this job, but after chatting to the interviewers, I found that I do actually stand out. It turns out that they do their research when selecting candidates. During this time period, I was running a small student blog and one of the first things I got told was that they liked my blog. I was very surprised as I didn't even think much about it at the time. I was actually using it as a method to note down my projects and keep a track of them.
The interviewers also found my YouTube channel, which at the time was where I uploaded videos about fixing and building computers every so often. The interviewers liked it because it showed that I have confidence and good troubleshooting skills.
However, you don't really need to go as far as a YouTube channel to stand out. Here are some other ideas for getting the attention of your interviewers before you meet them.
Get a website
After attending a couple of graduate interviews, I found a pattern, they all seem to like my website, which at the time was a basic website I built using Google Sites. The website featured a home page, an about page and a link to my main blog Tech With Dom.
However, after finding out that interviewers were liking my simple website, I decided to give it a full overhaul and learn WordPress. Not only did I stand out by having a website where they could see my work, I learned some additional useful skills like WordPress, which is another thing that impresses interviewers.
A website can also give your interviewers interesting background information that helps you build a personal connection. For example, I included an Impossible List on my website. These were targets and goals I wanted to work towards, and these included professional things like getting my AWS certification and personal targets like going bungee jumping. One of my interviewers even asked me if I'd be willing to go bungee jumping for their charity drive if I were hired.
Another thing that a website can do is to show your previous work. I included GitHub links to show the source code I've worked on, along with other projects.
Get a LinkedIn account and build connections!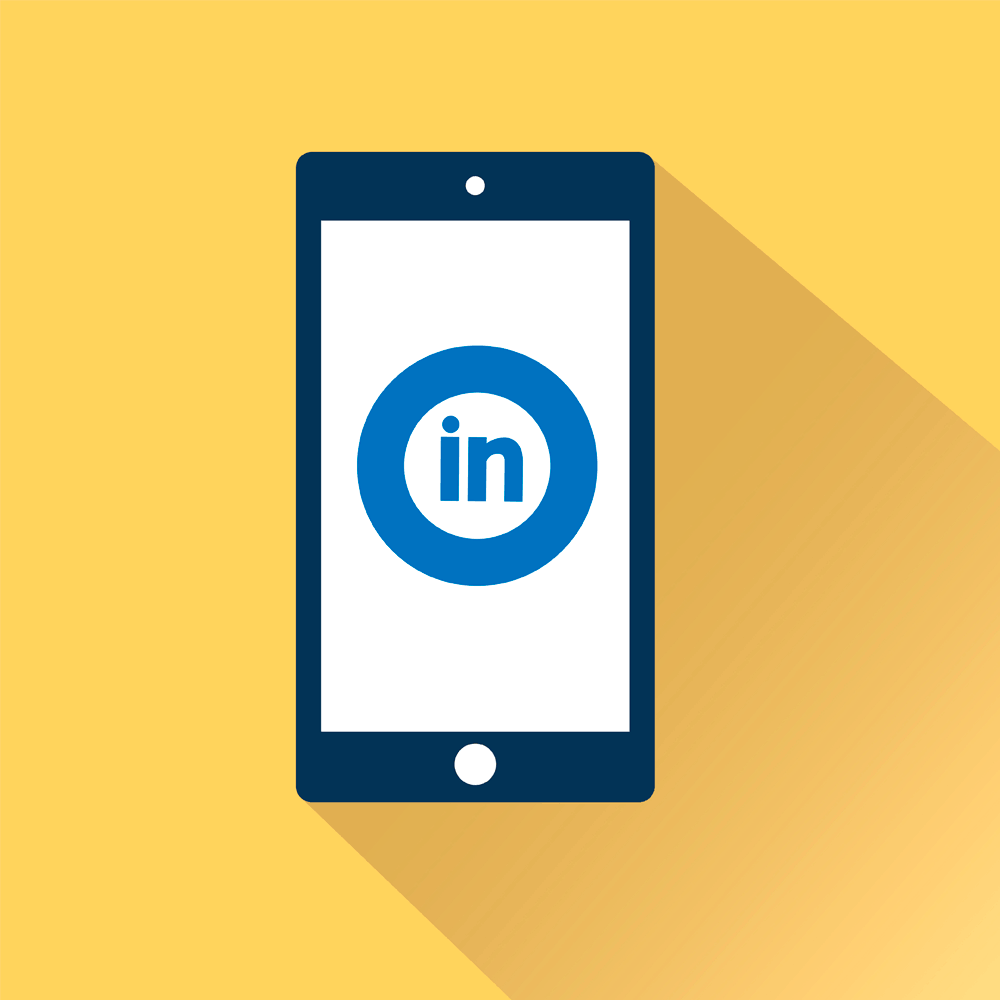 Linked-In is an amazing tool I have used from the very beginning, back then I was still in school! It's a great tool that helps you put your name out there. A well-designed profile featuring all the right information will help you start but that's not what LinkedIn is about in my opinion. It's about building new connections. If you are at university, start by adding your classmates, follow the companies that interest you and interact with their posts, share interesting posts with your community, and reach out to people who interest you.
LinkedIn is a good place to post your blog articles too, it shows the community that you are active in your area and that you have some form of understanding or experience in your field. Sharing your articles is also good for SEO.
When you apply for a job or are thinking of applying for a job in that particular company, use LinkedIn to search for people who are working in that particular company with the same job title or at least a similar one and reach out to them, send them a connection request and start a conversation! I know it may seem daunting at first but you could find yourself in a situation where before you get to an interview you already know everybody and they know you! It will also help you build confidence for reaching out to people in the future.
Be the Most Confident Version of Yourself!
One of the most important lessons I learned was that I needed to gain the confidence to be myself and let that confidence shine in an interview.
Allow me to tell you a story of one of my successful interviews, an interview that changed the way I looked at interviews forever! The interview was only for a part-time student job at a local supermarket. Unfortunately, I failed to notice that the store where the interview was taking place changed, long story short, I arrived at the wrong store. I instantly thought I was going to fail. However, that was not the case. The store I turned up at called the store I was meant to have the interview at and it got rescheduled to later that day. I went into that interview confident that I'll fail as I have next to no experience working in a supermarket and there was a huge number of applicants. The interview actually went extremely smoothly and I ended up getting the job.
I know that this was only an interview for a part-time retail job but I thought I'd mention it because it completely changed the way I approach interviews. My new approach is to go in with nothing to lose. I know that this may not be the case, especially if you are desperate for a job or if you really want to work for that particular company, but by adopting that mindset, I was somehow able to boost my confidence and give out confident vibes. I was able to confidently talk about my experience and side projects and even ask the right questions.
Once again, I know that this was only a retail job interview, but I can confirm that this works because it worked with 4 successful interviews and at the time I only applied for around 5 jobs. I'm told that the 5th application was unsuccessful because they favored me over someone who has more experience than me in that particular field, but they wanted to keep me on their list because they were impressed by the interview they had with me.
Don't just talk about your degree – start that conversation!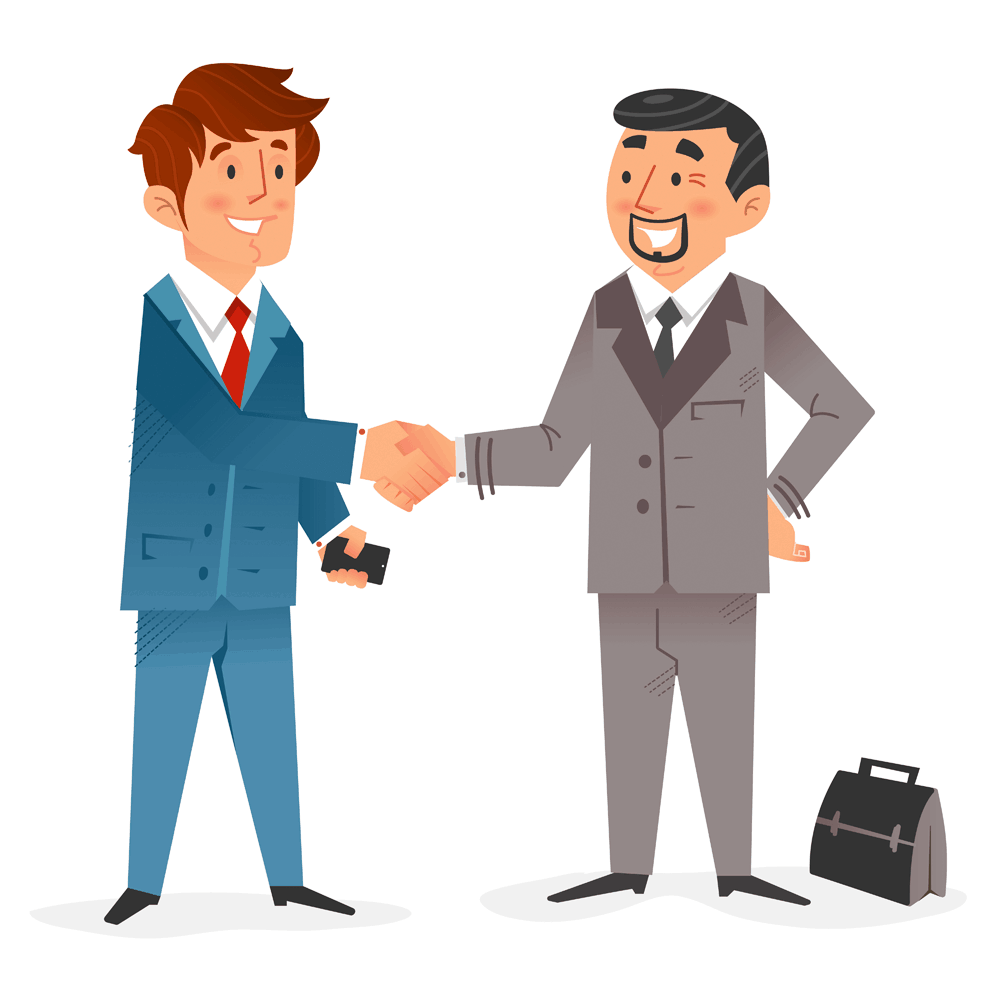 Some of the best advice I ever received on interviewing was to start that conversation, talk about your degree by talking about projects you worked on, even if you haven't finished them, and mention them in the form of examples and then refer to skills you have picked up at university. This type of approach has helped me stand out on several occasions.
I mean you can switch it around to say something such as "last year I developed a new social media platform using LAMP (Linux, Apache, MySQL, PHP) because I felt that there was a gap in the market dedicated to funny cat pictures." You could say you developed this using the skills you developed whilst at university, and give an example of some of the more specific skills you've learned. Not only does this sound better but it will get a conversation started.
In return, the interviewer might say, "Tell me more about the project, how did you manage it, did you use any specific frameworks?" This technique will get your conversation started, and it may lead to other longer conversations.
In one of my early graduate placement interviews, I used this exact approach. The interview was for a company specializing in developing and supporting WordPress-based websites.
The interview started in their board room. There were around 10 other applicants in the same room and only 3 graduate positions available. The interview started with a presentation about the company, the type of work it does and specializes in as well as examples of the work a successful candidate will be involved in.
They then called each one of us into a smaller meeting room for a standard interview. It was eventually my turn, I walked into the meeting room and saw my resume on the desk and there were 3 other people in the room.
The interview started with the main interviewer looking at my resume, followed by some polite questions about my journey to the office. He then proceeded to look at my experience section and it was an interview for a graduate position I picked up when I was going to university. He then said "OK, so I can see that you studied for a computing degree, tell me about your web development modules".
I could have said something like I got a first-class classification in all our web development modules including JQuery Mobile, PHP, JavaScript, HTML5, and CSS3. It's not hard to guess that the interviewers would have easily got bored. Instead, I personalized my answer with the facts I already knew about the role and combined it with my own experience. As it was a role for a graduate WordPress developer, my answer looked like this; "I studied various web technologies including a WordPress module that motivated me to use WordPress as the CMS (Content Management System) for my personal blog.
Learn from past interviews!
This brings me to my next tip and it's to learn from your past interviews! With interviews, it doesn't really matter whether they are successful or not, they are a valuable learning experience. Interviewers can be mean and put you in a group of interviewees where you are the only actual person being interviewed and the others are staff! They can also try to catch you out with questions designed to mislead you. I know it doesn't sound good but it's still a valuable learning experience.
Learning from past interviews can potentially boost your confidence, particularly if the interviewer provides feedback because you will know what you did wrong and how to improve it, and it will make you feel more confident the next time around. It's always a good idea to ask interviewers for feedback as it will give you an idea of what you need to work on.
At the end of the day, anything that you learn from your past interview should count as a valuable experience, whether it's that you never want to be associated with that company again or the way they lead the interview. It will prepare you for your next interview!
Take a notebook and pen with you
During an employability networking event I attended a few years back, I received a tip that changed the way I look at the tech industry. That tip was to always take a small notebook and pen with you into meetings and even interviews.Taking a notebook and pen can help you be yourself, while also improving your confidence.
This may seem like a bad idea, as it means more stuff to take with you, but look at it this way, not only does it make you look more professional, it shows that you mean business and on top of that, is actually a good method for asking questions because you simply note them all down before the interview. I mean, you can even make notes during your interview. The trick is not to just take any shabby-looking notebook but invest in a professional one.
Show How Much You Know
Bring up industry knowledge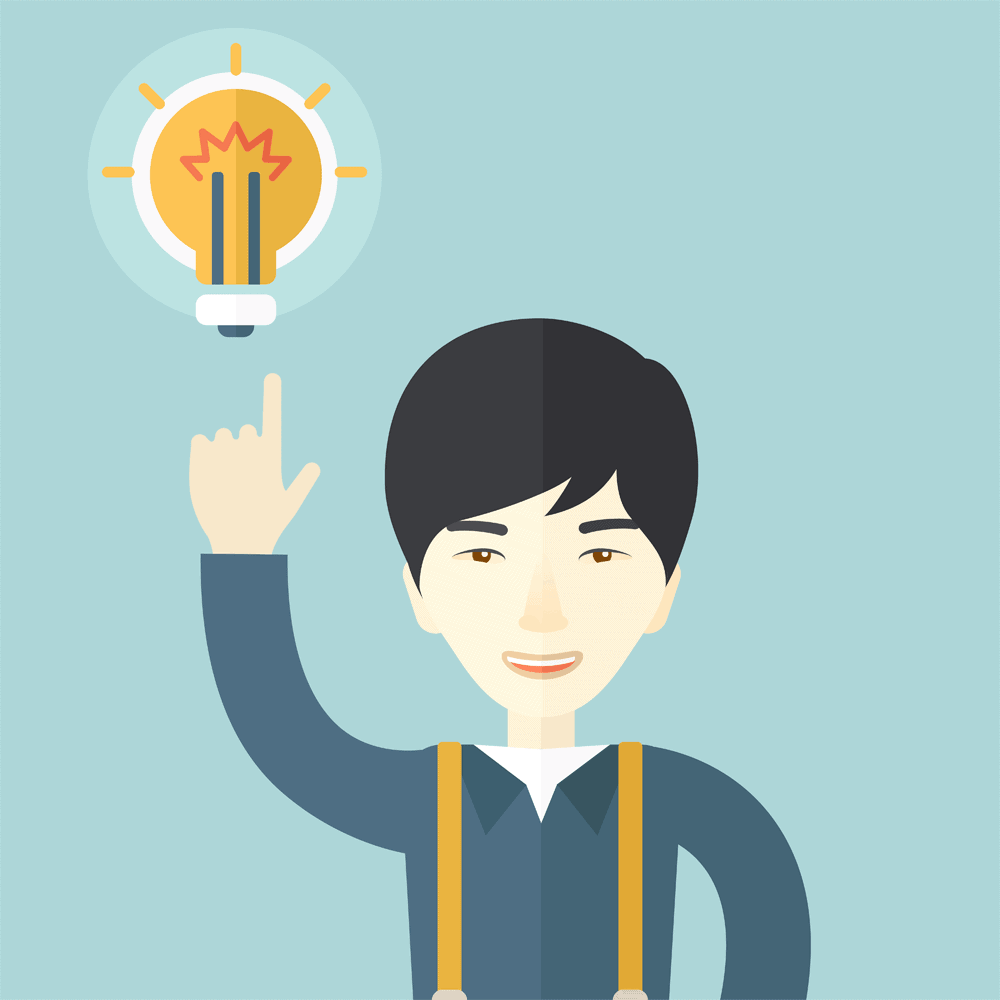 Reading or even listening to books is a good way to earn knowledge outside of your studies. It can provide industry knowledge you can talk about during your interview. For example, if you are reading a book about a software implementation project, you can actually refer to advice and tips you've picked up from that book.
I recently listened to The Phoenix Project by Gene Kim, Kevin Behr and George Spafford, a pretty good novel about DevOps. You can mention some of the key takeaways from the book in the interview, of course you need to personalize them to suit the conversation, but it shows your understanding of the industry.
Show that you can add value to the company
I wanted to put this section after books because books such as the above can prove to be a good backup to the points you are making particularly as a student with no industry experience.
For example, if the interviewer asks that dreaded question about how you can add value to their company, you can say something along the lines of "From my research, I understand that your company prides itself on your agile approach. At university, we used the SCRUM framework to develop an emergency water bowser distribution system. This project taught me the basic concepts of SCRUM and inspired me and my little team to work on our own software project using the framework. I strongly believe my organizational and project management skills will eliminate the issues expressed in the Phoenix project book".
Saying something like this will show your interviewers that you understand the company's goal and that you understand what they are trying to accomplish.
It's worth browsing the employer's website for the little things such as a section on sustainability, look if the website of the company you're looking at could have a section dedicated to a project they recently funded and took part in. You could use this to add value to the company by saying, "I read that you donate a great deal of money and resources to combat pollution and I would definitely like to get involved in those projects because I strongly believe that we should care more about nature and the environment."
Showing that you are willing to expand your skills and grow with the company is also a good idea, for example, you could say that you see yourself progressing up the ladder with the company. This will tell the interviewers that you are willing to work hard to grow within the company and provide value.
Now You're Ready to Stand Out and Get That Job
Interviews can be stressful, but once you start attending a few of them regularly, the stress eases and eventually goes away. I remember a professor once advising to even apply for jobs that you don't think you're gonna get, that require a certain amount of industry experience and even jobs that you're not interested in because the interview can change everything. It can make you interested in the role and want to work for that company, or it can even change the companies mind about hiring more graduates, it would be a win-win!
I'm no employability expert, but I can talk from my personal experience and that's exactly what I've done in this article. Hopefully, you've enjoyed it and picked up a few tips!