5 Unexpected Benefits of Pursuing a Career in Programming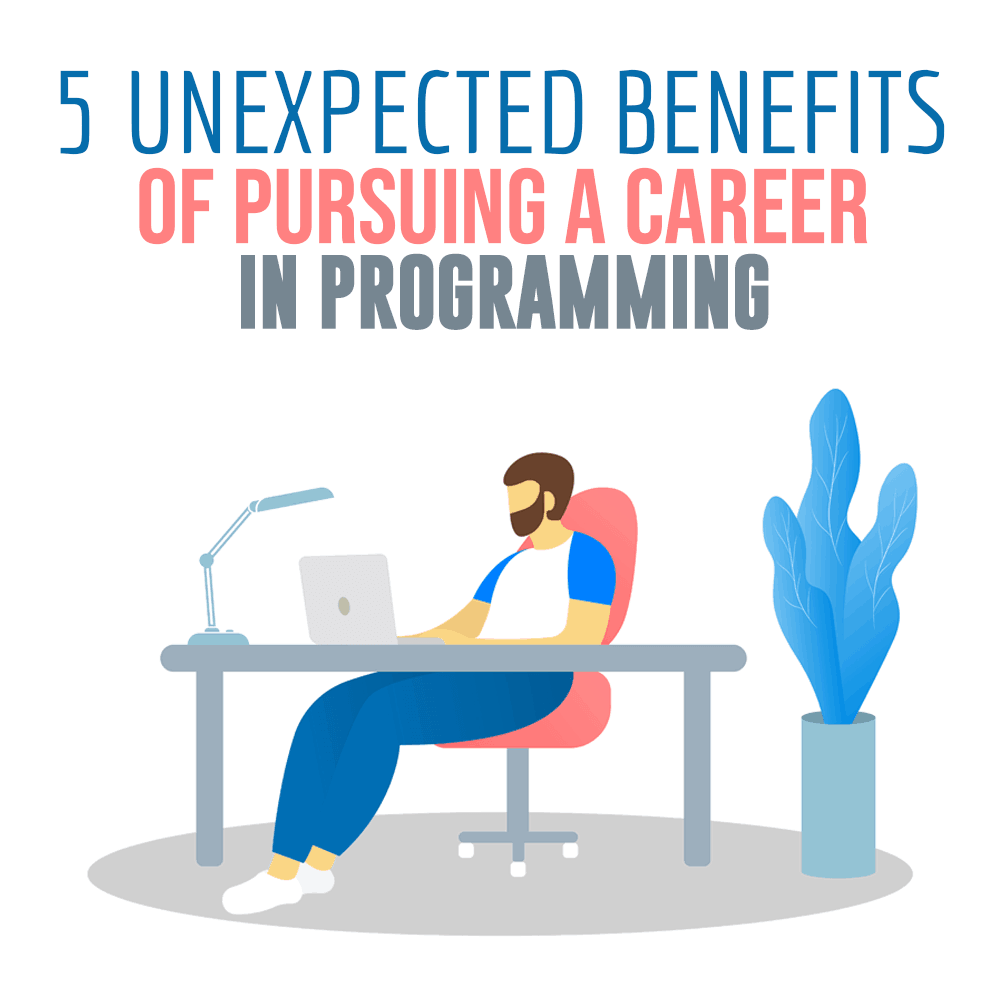 The information technology (IT) industry is blooming and booming. Five out of the 10 richest people in the world are from the IT industry, which is an indicator that the trend of IT is not going to end any time soon.
Not so long ago, programming was something only small groups of people had access to. However, the rapid growth of the industry and a sharp increase in demand for qualified specialists has caused growth in accessible education. Now, we have plenty of choices ranging from traditional classroom education to less traditional—but more popular—online education. There are also professional code camps and workshops. You only have to choose which better caters to your needs and resources.
As a trainee in internal medicine, I spent all day doing morning rounds, taking care of patients, and filing medical records. Taking classes through Coursera allowed me to learn a lot of different coding languages, and try out what programming direction I might want to pursue.
I learned how to work with Python, Java, Ruby on Rails, JavaScript, HTML, CSS, database and frameworks, and front-end and back-end. I finally made the choice to pursue web development. Diving deeper into the profession, I found out the possibilities for my major interest in issues related to accessibility for people with disabilities. Eventually, my side interest in coding turned into a profession and work as a freelance developer.
Why would you want to pursue a career in IT? It depends on your aspirations.
Maybe you like to work with colors, shapes and proportions, styles and text layout, structure, graphics, and images. In this case, web or app design is something you will enjoy.
Or maybe you're irritated by inconvenient websites. Do you always have ideas on how to improve them and make them more interactive? Then user experience/user interface design is something that you are made for.
Maybe you enjoy solving technical problems or building things that didn't exist before to see a physical result. Sounds like you could excel at the back-end.
A career in IT is also for you if you are a biological scientist who wants to conduct a study on the effects of new drugs, or a reformer in the education system who sees how artificial intelligence can improve the learning ability of students, or even a fashion lover with a desire to explore the possibilities of virtual reality in fashion.
So here are five solid benefits you'll receive when you stop contemplating and finally get into programming. And don't be afraid to get your hands dirty while you learn.
Being Organized
You might think "I don't have enough time." But to be honest, it doesn't take as much time as you'd think to learn how to code. It is more about your time management skills. If you are keen to spend only 20 minutes per day working on your craft, then, of course, it will take forever—like, years.
However, if you set your goals, prioritize your tasks effectively, manage your resources and workload, and code for at least one hour per day, you will be capable enough to start building your first apps within weeks! Being able to manage your time means that the first benefit to learning programming is that you practice being organized.
First of all, you have to set a deadline for a major goal. Without an end date, you will never progress. Then break your major goal into manageable tasks, like weekly mini-goals, and distribute tasks evenly throughout the week. Each day should have no more than one focus-task. And don't forget to use trackers to check your progress.
Initially, I followed the course structure and its weekly achievements. This structure gave me the understanding, what to expect from the tasks, and my personal possibilities. Based on the class plan, I scheduled further learning goals for three months ahead. I looked at how I could break down the task to achievable weekly goals. This approach allowed me to not lose the motivation, as at the end of each week, I had a result that would inspire me to work harder even more.
Empowering You to Make an Impact
Learning to code will shake you and get you out of your comfort zone, regardless of your age and seniority level. Starting from scratch, you are granted with a chance to go through all the stages of learning: unconscious incompetence, conscious incompetence, conscious competence, and unconscious competence. Pushing your limits, and being dedicated and persistent, you'll finally be able to customize and create things that can make an impact.
When was the last time you felt the joy of accomplishing something new that made a positive impact? I bet you hardly can remember the day when you didn't use your smartphone at all, didn't google something, or check your email or use messengers to communicate—and let's not forget about the Facebook or Instagram feed scroll.
All these and many other technologies assist us with mundane tasks and simplify our workflow, the way we receive information, and how we stay in touch with people. As a programmer, you will create solutions to respond to specific needs, whether you help organizations achieve their goals or assist individuals in how they relate to one another and to organizations or to obtain information.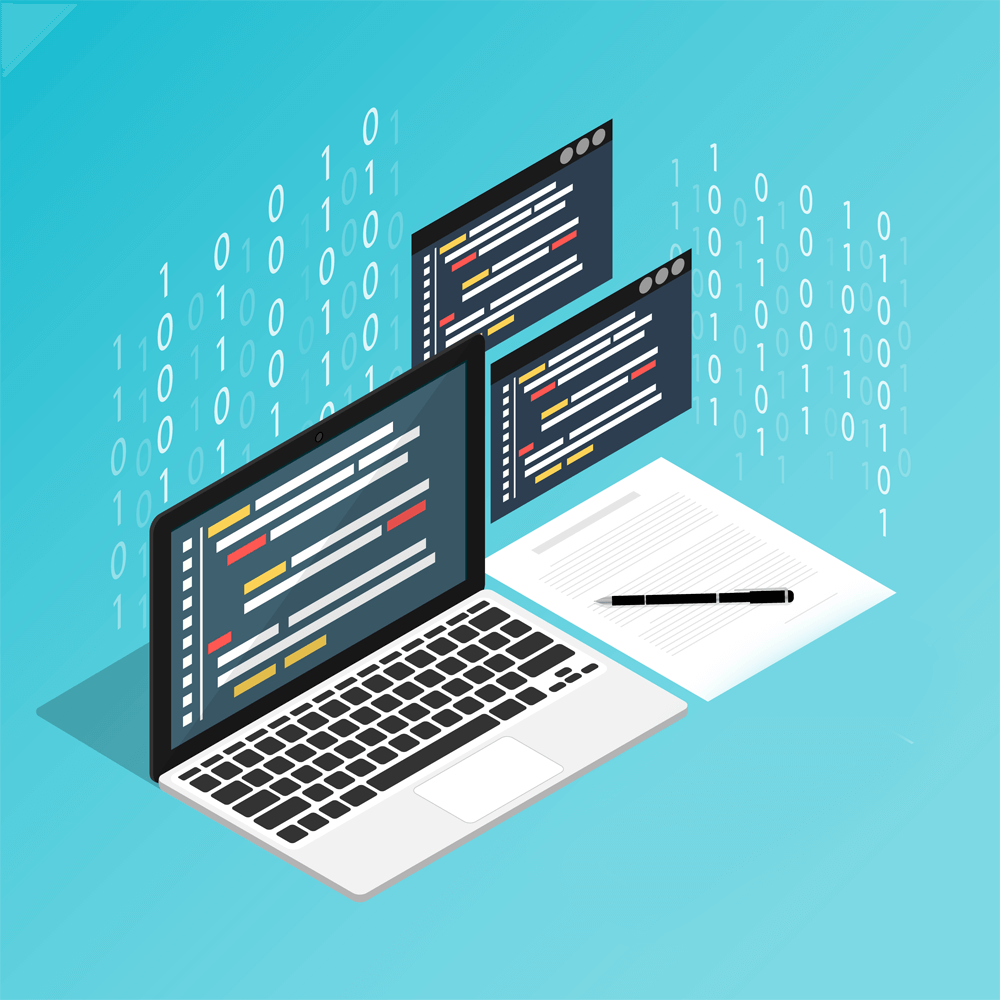 An example of such solutions is a company like Panda; the artificial intelligence recognizes items based on different pictures compiled at Open Database. Panda tells people with visual impairments what is going on around them, identifying where things are.
You will make an impact, just as I did after creating the first application. My first workable project was a habit tracker based on Create, Delete, Update, and Replace principles. My first end users were my friends and relatives, and they had a lot of fun with it. They also had comments on how to improve the app.
This was my first experience of engagement with "customers," with their desires and suggestions. The realization that I could build something that would benefit others was extremely rewarding and valuable.
I suggest you create your own task tracker. There are thousands of variations of it. But you can create your own and distribute it among your friends and family. This activity will give you a taste of the whole programming process, from building the app to presenting it to your customers.
Networking
What can be better than an evening with a bunch of geeks, each with a beer in hand? Tech meetups give you more benefits than just an average Friday night. It is a great venue with plenty of opportunities to connect directly with influencers of the field, meet your future clients, or impress a future employer and advance your career.
However, you won't gain any of this unless you know the topic of programming. Even a basic knowledge of programming will give you the confidence you need to break the ice and start a conversation. Who knows where using your new knowledge of programming might lead?
I benefited from tech conferences because they helped me create a network of people that support me and help to further my development as a professional in the field of web development.
Professional Development
When it comes to assets that are valuable to any employer, analytical skills are on the top of the list.
Coding forces you to structure your thoughts and follow a particular path. It helps you identify a problem, break down and analyze that problem, come up with an initial solution, and then test and iterate your solution until the problem is fixed. Along the way, the array of possibilities allows you to practice critical thinking.
If you can demonstrate the ability to analyze data and make informed recommendations, it is likely you will be guaranteed career progression, as these skills show your employer that you are a person who can be included in strategic conversations.
Starting programming opened my mind to new perspectives on how to use technological advancements in medicine. Now I've enrolled in a Master's program in the United Kingdom to research how I can apply AI techniques in development of technologies for people with disabilities. Learning coding is helping me develop my career by opening up new paths and showing that I have the skills to succeed in the field.
Earning More Money
Name an industry that has not been touched by IT. Go ahead, I'll wait … Indeed, more and more companies are using technology to gain a competitive advantage over their competition and become a leader in their field.
Medicine, pharmacy, engineering, construction, education, fashion, tourism—whatever industry you work in, changing your outlook, gaining in-demand technological skills, and leveraging your expertise allows you to thrive and win within the market. When you thrive, that often means you earn more money.
Acquiring programming skills will allow you to pursue new options at your workplace, join new projects, and expand your role and responsibilities. Since you will have in-demand technical skills, you will increase the productivity of your company and help them meet their goals.
By setting and achieving personal goals that match your company's goals, you will have great content for one-to-one meetings with your boss that will allow you to show how you have increased your value as an employee. As a result, you can achieve an increased salary.
IT Is the Place to Be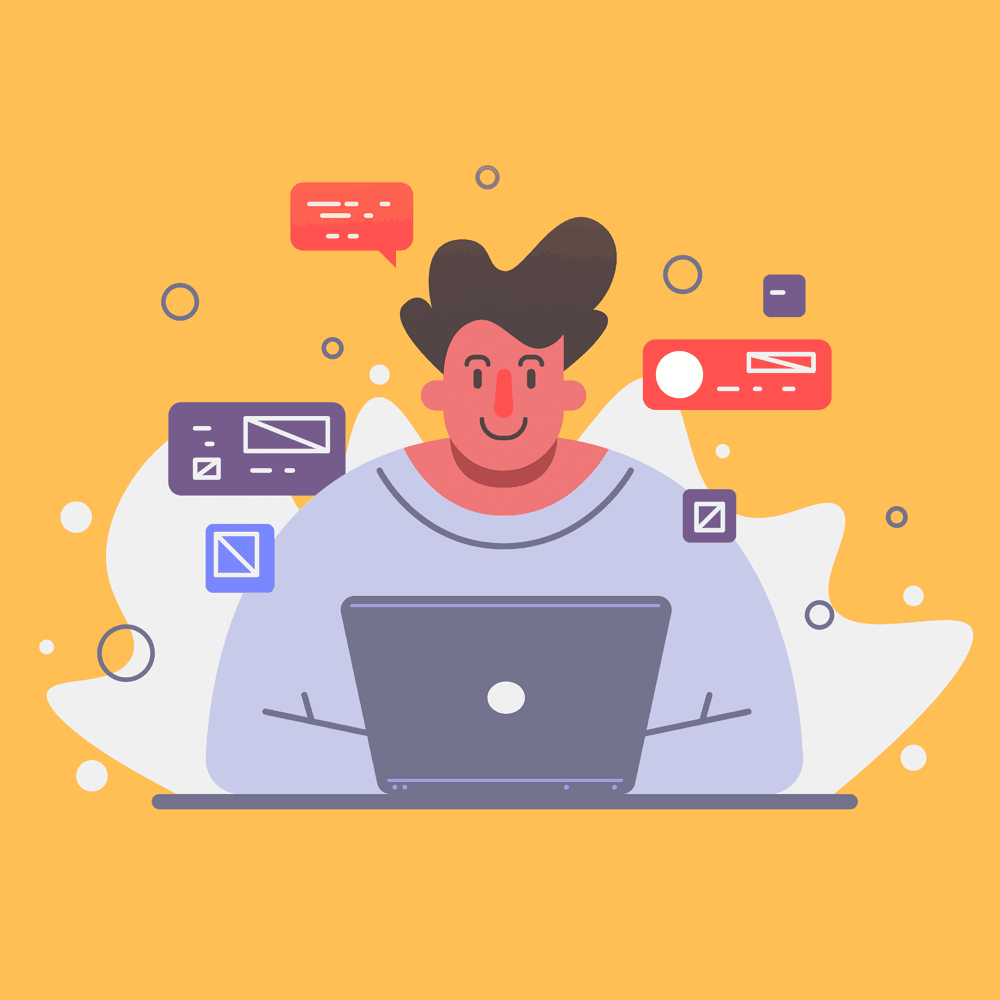 When you pursue a career in programming, you're not just finding another job. The IT industry is embedded in almost every industry, so for any field you want to pursue, learning how to code can be a benefit.
But there are other benefits to learning how to code. You can be a successful professional who gets a decent salary for their in-demand skills. Learning how to code means you learn to set goals and achieve them step by step. The results of your work will inspire you to meet even more ambitious goals in the future, and IT will allow you to make life-long contacts that will help you grow professionally.
Learning programming has helped me advance my career and has led me to a place where I can make a stronger impact on the world. I believe it can do the same for you.