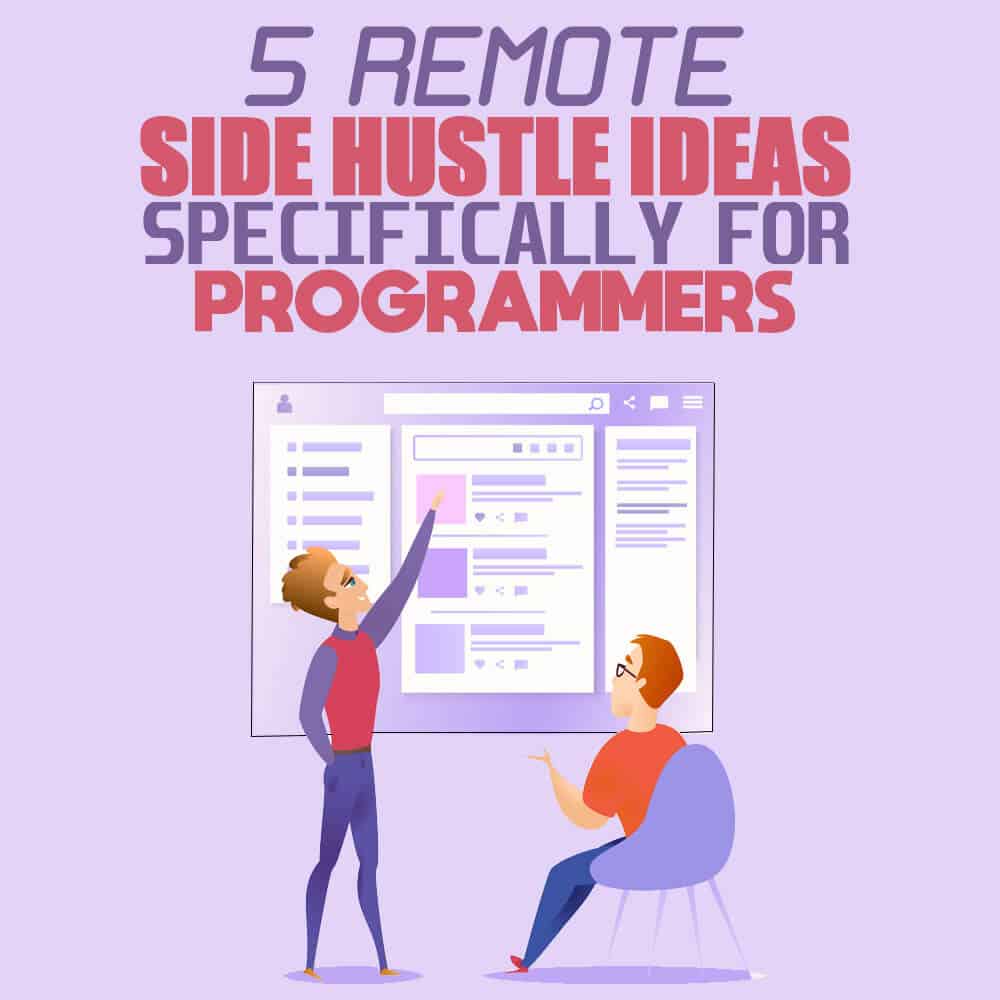 As programmers, we tend to work a lot. And by a lot, I mean well over the normal amount of overtime, especially if you work on crazy project iteration deadlines and/or an on-call rotating schedule.
So you might be wondering "How would I ever have time to side hustle?" That is an absolutely valid thought, and I once had that same thought.
At the very beginning of my career as a web engineer, I was working 80-hour weeks at a startup and barely had time for anything. It was a great experience in my coding career, but it wasn't good for my mental well-being or my health.
So I quit and tried freelancing for a while until I got my next full-time position. I went on to continue with my freelance project work after nabbing that full-time position, and it ended up being a great side hustle to work on during the weekends.
I used that extra cash to pay off debt, plan future vacations, and stash money away into savings. The extra money was great, but the best benefits from it was it honed more of my skills outside of my day job and primed me for entrepreneurship.
For instance, I was able to improve my own creative skills and love for creating whether it be painting, illustration, or general design. I did much more of those things when I was in school, but as time went on after graduating and going into the workforce, those artistic skills weren't used as much in my day job.
However, with my side hustle, I was able to tap back into those skills, embrace them, and improve them.
If there is a way for you to find some extra time in your daily life, and it is something you want to do, I absolutely recommend that you try starting a side hustle.
I am not saying you have to dedicate 20 hours of your week either. Devoting anything from one to five hours to intentionally creating or looking for opportunities will help you find what's right for you. To help you out, I put together this quick list of the best side hustles for programmers.
5 Best Side Hustles for Programmers (That Can Be Done Remotely Too)
This isn't your normal list of side hustles where I tell you to drive for Uber, deliver for Instacart, walk dogs, or apply to be an online teacher. Nor is this a side hustle to teach programming in your spare time.
These side hustles are:
Specifically curated for programmers and those with similar skill sets
Side hustles I've done or currently do
Side hustles I know other programmer friends of mine do
All able to be done online from home or remotely from anywhere
I will also give you all the resources you need to get going with these ideas.
1. Freelance Development Work and Consulting Work
Of course, I want to talk about freelancing and consulting first as it being one of the most lucrative side hustles for me and still is. I still freelance today on the side of my day job as a software engineer and on the side of my other side hustles (which I go into more below).
Instead, now I don't only freelance in coding and web development projects. I am also a freelance graphic designer, writer, and SEO consultant.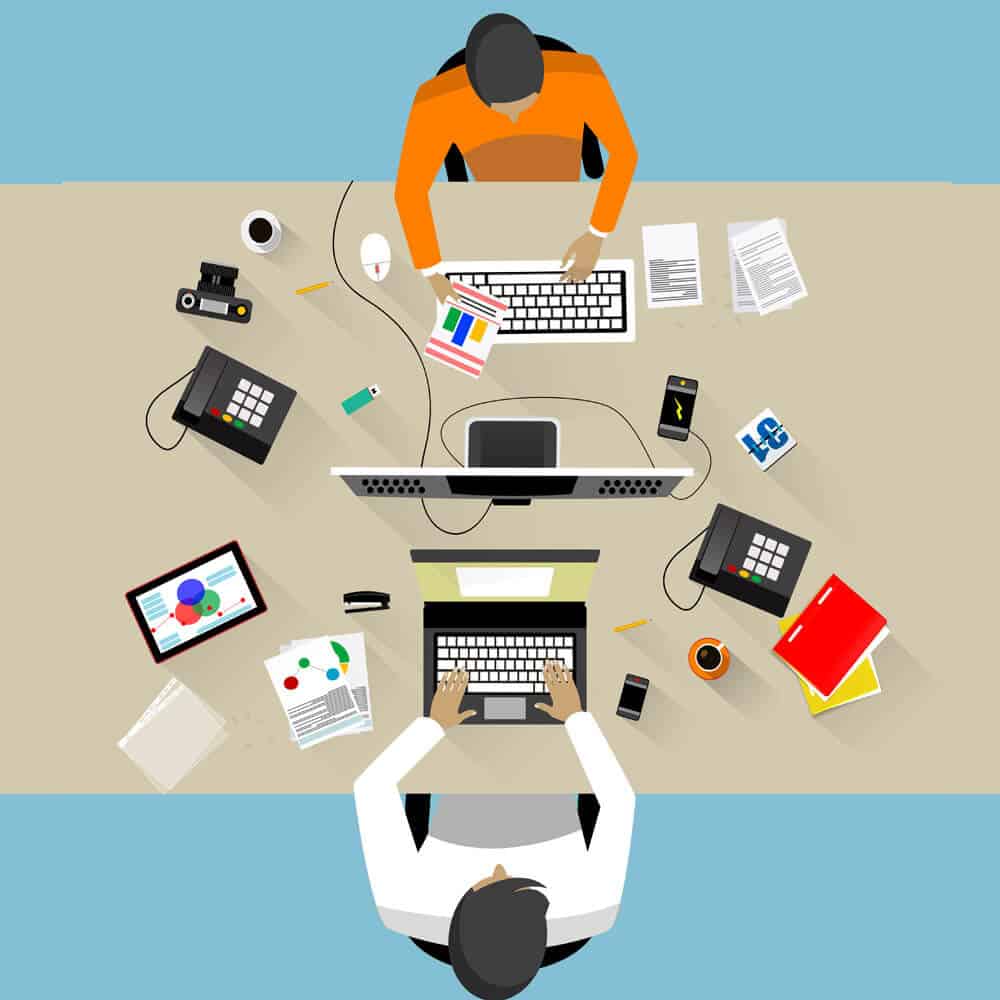 You can freelance in almost any skill, and there are a ton of resources out there for finding these opportunities. You could also freelance as a consultant for small businesses on certain projects.
Many small-business owners have no knowledge about how to create their own website. You might help them with creating a basic website and getting it set up with an appropriate hosting provider within their budget. And then you might set it up so they can start taking orders much quicker than if they didn't have a website.
My favorite resources to use to find freelance opportunities (because of the diversity of opportunities they provide and are completely free to use) are:
2. Create a Website/Blog About Programming
The second most lucrative side hustle I have is two websites that I run on the side of my day job. The amount of work that goes into these sites can sometimes be very time consuming, and I end up working on it most mornings, nights, weekends, and any other time I can find an ounce of free time.
I don't necessarily talk about programming on my websites, but using the skill sets I developed as an engineer, setting up and optimizing my websites came quite easy. I also enjoy being my own IT support.
If creating a website doesn't come easy to you, here are a couple of basic steps for how to create your own:
Choose an affordable hosting provider like Bluehost or Siteground that has hosting packages starting at $3.95 a month for shared WordPress hosting. It isn't the greatest of hosting, but you don't need a dedicated server for a website that is brand-new and has no traffic yet. Scale up to better hosting of your choice based on your site's specific needs as it grows.
Choose a domain name based on the kind of website you want to create and the kind of content you want to provide.
You can find out more about how to set up a basic website here.
You can talk about anything you want, such as programming best practices or tutorials on your favorite technology, or you can talk about your hobbies instead. One of my websites is about hiking and road trips, which is something I love doing and talking about. It really is all up to you about what kind of content you want to create.
But how can you make money with a website?
Ways to monetize a website are:
Promoting affiliate links for products you use and enjoy within the content of your blog or website and getting paid a commission for every purchase made by your audience with your link. An example of a website that does particularly well with this is Making Sense of Cents, which makes more than $50,000 monthly in affiliate income and created a very popular course about their strategy.
Serving ads on your website. A blog that makes a good amount of money on ads is Your Money Geek, which uses Adthrive for serving ads (a popular high-traffic advertising service for publishers). Another popular service for publishers to run ads with is Mediavine, which I currently use on my own site. I currently make $1,000 on average a month from Mediavine ads.
Pitching companies to sponsor content that you'll write on your site, and you'll get paid per click or a flat fee per article (or overall campaign). This is something I've done for articles on my own website where they disclose at the top that they are sponsored, but I have also done so on my social media where I also disclose they are sponsored. Earnings per sponsored partnership range from $100 to as much as $2,000 or more.
Creating your own products (digital or physical) and selling them on your website. I have a couple of products, including a printable bundle, but don't make much more than around $20 monthly with them. I am currently working on adding more products and marketing them more.
Offering paid webinars to your readers in a minicourse format for a subject they want to learn about. I see a lot of site owners and influencers on Instagram following this specific format for an income stream.
Offering services that your readers may need and want to pay for that you market through your website. One website whose income comes mostly from the services they offer is KathleenCelmins.com, which offers design and content services (I also hired them for my own site's redesign).
3. Start a YouTube Channel With Programming Tutorials in a Technology You Particularly Enjoy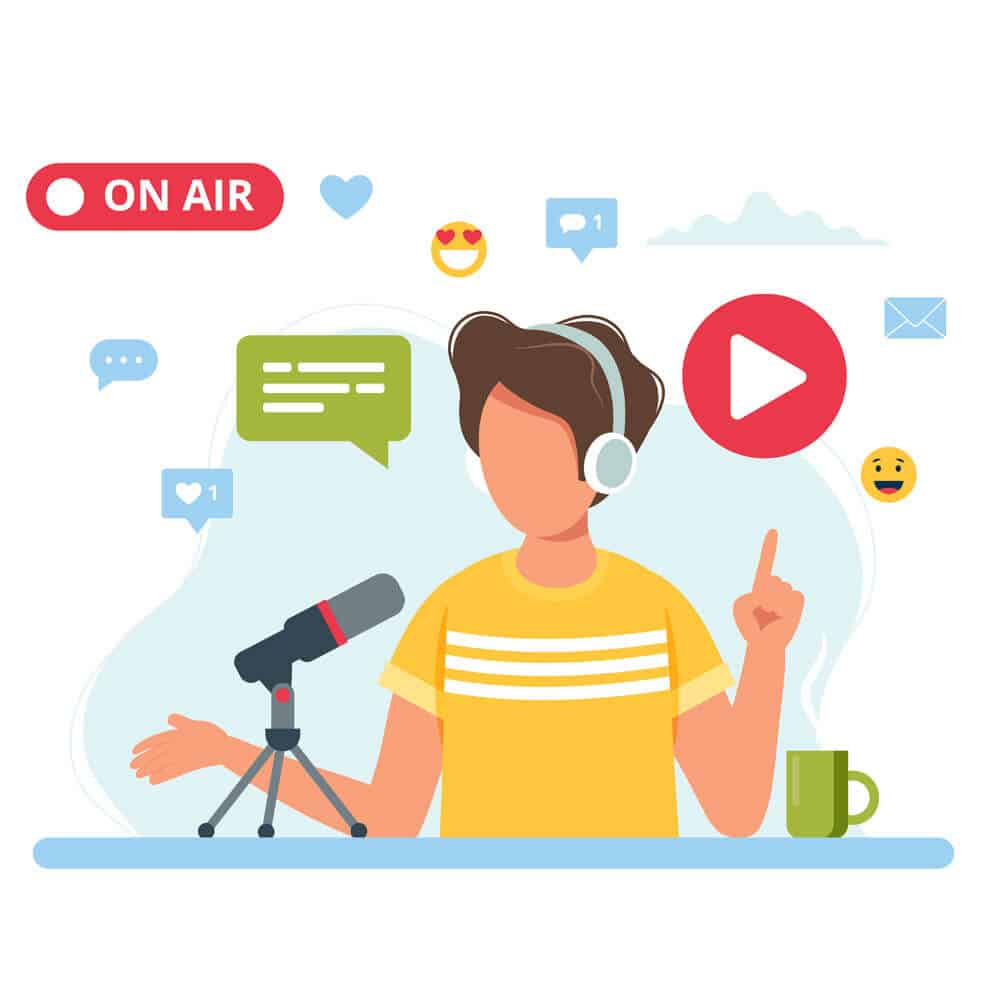 Similar to creating a website about a subject you enjoy, you could instead create a YouTube channel and videos if a visual medium like video is more interesting to you.
Being the introvert I am (much like a lot of other programmers), I haven't dived into video yet, but it is something I would love to try. I know many video creators who do very well on the platform and love creating content. Most of them never even film themselves and instead do screen recording sessions for tutorials using tools like Free Cam (free recording software) or Camtasia (free trial is available, but after that it is a paid product).
A great idea to monetize this venture is for the tutorials you record for any certain product, obtain an affiliate link for the product by reaching out to that company, or pitch them on a sponsored video idea. This way you can either make a commission on any purchases made from your audience or get paid by the company for making the video (if they go the sponsored route).
Some ideas for content you can create and film videos about:
FAQ on certain issues with certain technologies
Trying out new technologies
Programming tutorials
Tutorials on troubleshooting and solving issues
Day in the life of a programmer
How to monetize a YouTube channel:
Once you reach 1,000 subscribers, you can serve ads on your videos and get paid for how long your viewers watch those ads.
You can reach out to companies and brands to sponsor your videos.
Promote affiliate links and list them in the description of your video for your viewers to click and interact with—you will get paid a commission for any purchases made through those links.
Create products and provide services that you can promote on your channel and videos.
4. For Game Developers and Gamers: Stream on Twitch
I am by no means a game developer, but I love gaming. My favorite game of all time was The Last of Us. I also love watching others play video games, and so do 15 million daily users on Twitch.
Twitch is a platform that started as a basic service for streaming and viewing online gameplay. It's quickly become a legitimate source of income for many of its users as they experiment and continue to add more ways to monetize their Twitch accounts.
You don't have to be a gamer to make money on Twitch though. The platform was originally created for any kind of streaming, but it just became more popular amongst gamers. You can also stream yoga or zumba classes, workouts, book readings, cooking recipes, gardening, or literally anything you want.
Get creative with it!
Some of the most popular ways to make money on Twitch:
Offering Twitch subscriptions to your streamers
Offering Bits (Twitch's premium emoticons)
Accepting donations
Serving video ads when streaming
Offering sponsorships and affiliate links
Selling products and merchandise
For more information on these monetization options through Twitch's partner program, this article from them should be able to give you everything you need.
5. Create a Course or E-Book About a Programming Subject
People are always looking for online resources about programming and development that include online courses and e-books.
Similar to creating online content via a website or a YouTube channel, you can also create a course or e-book on a specific technology you enjoy teaching about.
Some ideas for courses or e-book content (substitute your own expertise for "X"):
How to create X with X technology
Learning X in a weekend
How to get a programming job without a degree
Study guides for X certification
You can use platforms like Teachable or Udemy to host your course. I am currently using Teachable to build my own course and love the platform. For e-books, you can easily self publish on Amazon like my friend over at Michelle is Money Hungry did with her fiction books in the romance niche.
Get That Coding Money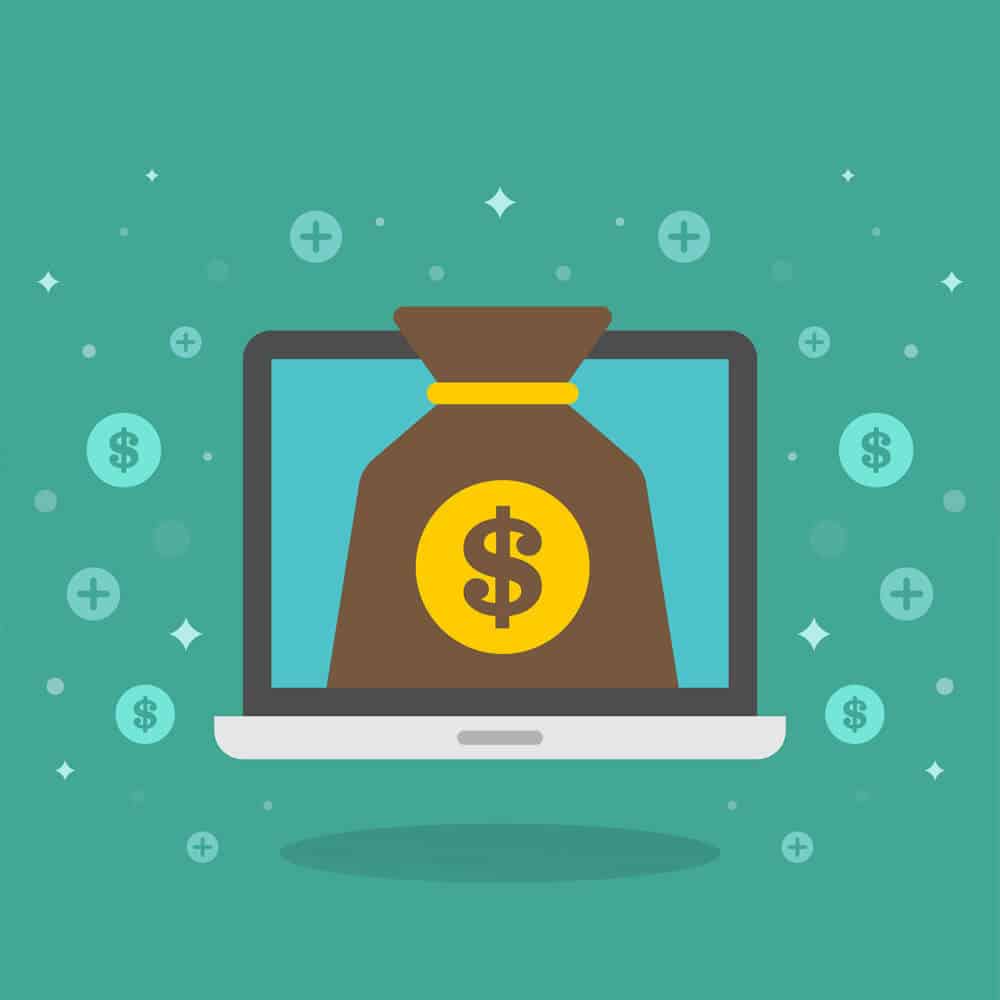 At the end of the day, it all depends on what interests you and what monetization route works best for you. That also means what best works for the amount of "free time" you are working with.
It doesn't have to be a 20 hour a week gig that you endlessly pour all of your energy into. It could start out being a couple of hours here and there. Then, when you hit your groove and the vision of what you are trying to build begins to form, it will be easy to find more time to work on your projects.
A period of trial and error is 100% necessary before you find your groove and your perfect side hustle. Experiment with a couple of these suggestions to see what you click with, and once that click happens, you will be surprised about how excited you will be for more work outside of your day job.
Yea I know, that sounds incredibly cheesy. But that is how creativity works; it excites us!
A side hustle is great for so many things like earning extra money to beef up your savings and work toward whatever financial goals you have. It is also great to have that additional stream of income to fall back on if you were to lose your job (especially during a recession).
What I most enjoy about my own side hustles is how much I am constantly learning and creating. I am learning something new everyday and using my brain in ways I never had before.
If you want to go into business for yourself, a side hustle is the perfect way to test that idea out and see if entrepreneurship is for you. It isn't for a lot of people, but you won't know unless you try it out.
So go on, have fun creating, and get that coding money!