This is a chapter from the upcoming book "Remote Work – The Complete Guide" which we will be publishing first on Simple Programmer. You can get the book for an EXCLUSIVE MEMBERS DISCOUNT, just click here.
Whether you are just starting out on your remote work journey or you have been doing it for years, you'll find that having appropriate tools for the task is a critical part of maintaining your productivity.
Further, as your remote career progresses, you may find that other opportunities open up for you. It's entirely possible that you'll decide to start a business from a remote location, that you'll travel the world while working, or that you'll need to look for more jobs.
Even if you stay right where you are, it's often helpful to have resources and communities of remote workers just like yourself. Not only will this help you stay sane, but it can make it a lot easier to get good answers to the kind of unique problems that remote employees face every day.
In this guide, I'm going to list some resources that can help you along on your remote journey. As you'll notice, I've broken these tools down into rough categories so that they are easier to find when you need them.
In addition to remote work resources, I've also included resources that will be helpful if you decide to go a step further and start a career as a digital nomad.
There are a few reasons why these are included. The first is that there is a lot of overlap between the lifestyles of a standard remote employee and that of a digital nomad.
The second is that a lot of material on remote work focuses on people living in nice, suburban environments with reliable power, phone, and internet connectivity. Your situation may not be like that or may not always be like that.
Finally, remember that digital nomads are frequently moving around, having to deal with a large amount of uncertainty in their working environment. As a result, their ideas are often really helpful when you do have to travel as part of your remote career whether that means travel into the corporate office or travel while working.
Automation
As a result of time zone differences, traveling, or simply wanting to do less manual work, you may find that when working remotely, you need to automate certain tasks or be automatically notified if certain events occur.
While you could "simply" automate many things using simple scripts (many programmers have), it's often not the best use of your time, especially when it comes time to modify these scripts due to changes. As a result, it's usually more time efficient to use a service that handles most of the work for you.
Currently, there are three really good contenders for this on the market. Depending on what you need to do, different tools offer different options.
Automation applications can save you a ton of time and effort. For instance, consider Zapier. I use it personally to automate a number of pieces of our podcast workflow.
When a card is moved in our Kanban board (KanbanFlow), a Zapier workflow not only makes sure that I get relevant tasks assigned to me in my to-do list application (Nozbe), but it also creates files for our outbound emails around the episode in my dropbox.
In addition to simple workflows, Zapier also lets you build complex, multistep workflows, which can be really handy if you are dealing with something complex enough to need a custom script.
Book Suggestions
If you are looking to make a "long term thing" out of remote work, it behooves you to learn from the people who have done so before you. While it's entirely possible to learn everything yourself for free, such an approach can also mean that you end up learning simple things in hard ways.
Books, in whatever form, are a great way to take a shortcut in the learning process so that it is less painful, expensive, and time consuming. Thankfully, there are a ton of good books out there that are either directly related to remote work or contain lessons and information that are useful for people who would like to work from home.
I don't necessarily recommend reading all these books end-to-end like I did. Rather, it's often better to have them on hand to have quick reference material when you run into a problem or need advice on a situation.
Blogs
While working remotely, it helps to keep up to date on things that may impact your work, especially in regard to industry news that may make you more efficient or help you avoid problems. Not only are blogs a good source of ideas for how to improve your remote work experience, but they can also be the best way to find out about things that cause you problems.
I learned about a lot of the tools and software in this guide by reading blog posts. In addition, blog posts written by remote workers have often warned me about software updates that could have caused me problems. On more than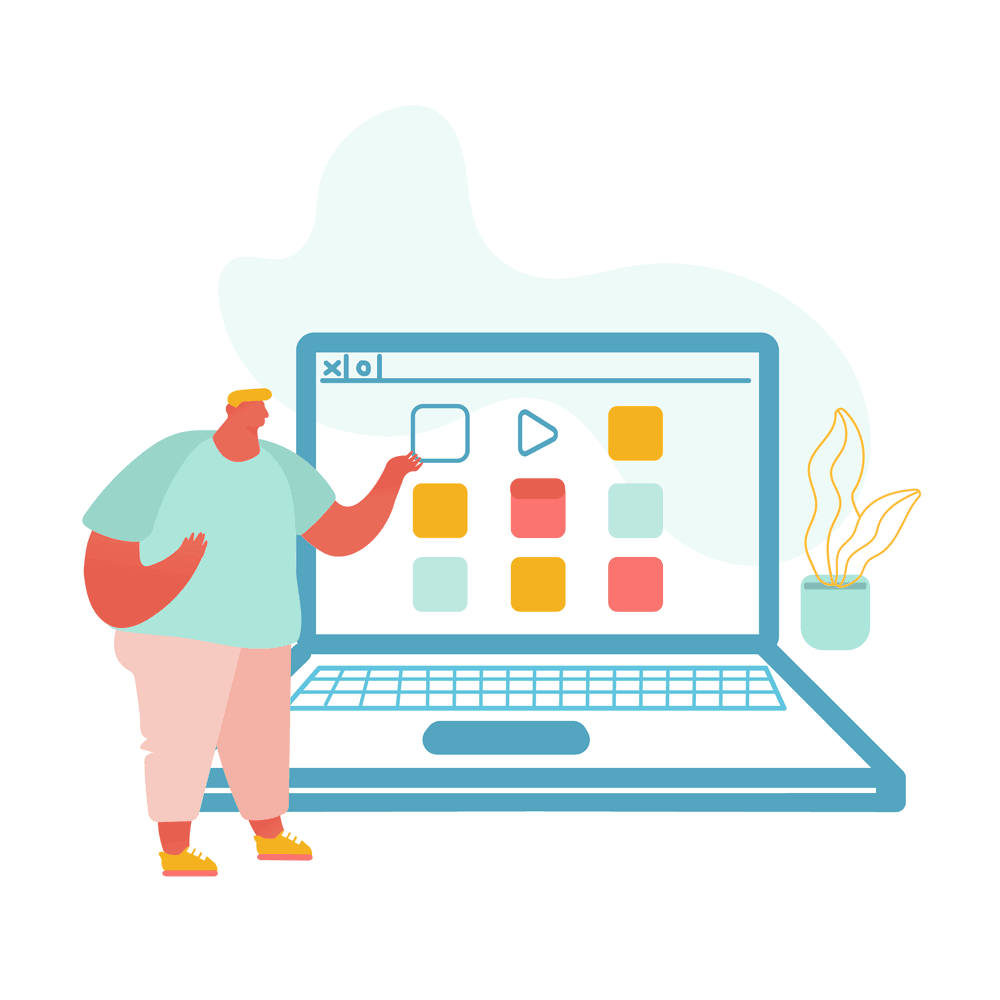 one occasion, a timely blog post has kept me from installing a Windows update that would have broken my system right before a critical deadline.
This has been especially serious when a Windows update would have broken things that I needed as a remote employee that on-site employees usually didn't need.
There are a few blogs that cover remote work as well as some others that are blogs of companies that use remote working as a strategy. These sites often have very useful tips on making sure that you get the most out of working from home.
Blogs are a great resource, provided that you are judicious in what you read. They can serve as a constant source of new things to learn, which will help you grow.
However, I caution you to be careful that you don't replace doing with reading. Blogs are great resources if you read them as you need things.
Career Resources
As time goes on, you're going to want more from your remote career than simply doing the same thing from the house. Whether it's a change in position, a change in job, or you'd like to get promoted, you're going to eventually need career guidance.
At the very least, you'll need good advice on how to update your resume. When working remotely, it's easy to be lulled into a sense of calm complacency because of the less stressful environment.
However, at some point, your job situation is going to change. When that happens, you will need to be prepared lest you find yourself forced back into an office job. Lots of things can happen to your job over time. Whether it's downsizing, new management that doesn't like remote work, or you simply wanting to do something else with your career, at some point your current job will end.
Good preparation in regard to your career will help you make sure that you can keep working from home in the future.
Communities
Remote work is often a lonely experience, especially if all of your co-workers are in an office. Furthermore, networking is extremely important if you are going to be working from home.
Most of the best job opportunities I've had have come from my personal network of friends, former co-workers, and family. If you want to keep your career health while getting good advice from people who are in similar situations, the following communities are a great source of tips, tricks, and contacts.
This list of communities includes several groups that are built around the idea of being a digital nomad. While this may not be what you are looking for, I still encourage you to check them out. Digital nomads have figured out how to do a lot of work under pretty serious constraints, and the things they've learned may be useful to you as well.
Conferences
Conferences offer a lot of opportunities that you can't get anywhere else, especially if you work remotely and seldom go into the office. Besides the vast amount that you can learn by attending a conference, such events are also excellent opportunities for face-to-face networking with other people.
While conference attendance may be something that you considered optional when you went into an office every day, it's a really good idea to treat it as mandatory when you are working remotely.
Further, conferences are a great place to find out about larger companies that have a remote work strategy. These companies will often have a booth at conferences or will have a number of people attending (including speakers).
While you may or may not like working at larger organizations, jobs such as these do have advantages, especially in terms of pay and benefits. It can be really helpful to know which companies have good remote working environments if you are looking for another job.
Even better, if you have networked effectively with their employees or managers, you will have a distinct advantage over other people applying for the same job. Remote jobs are often competitive, so any advantage you can get will help.
Education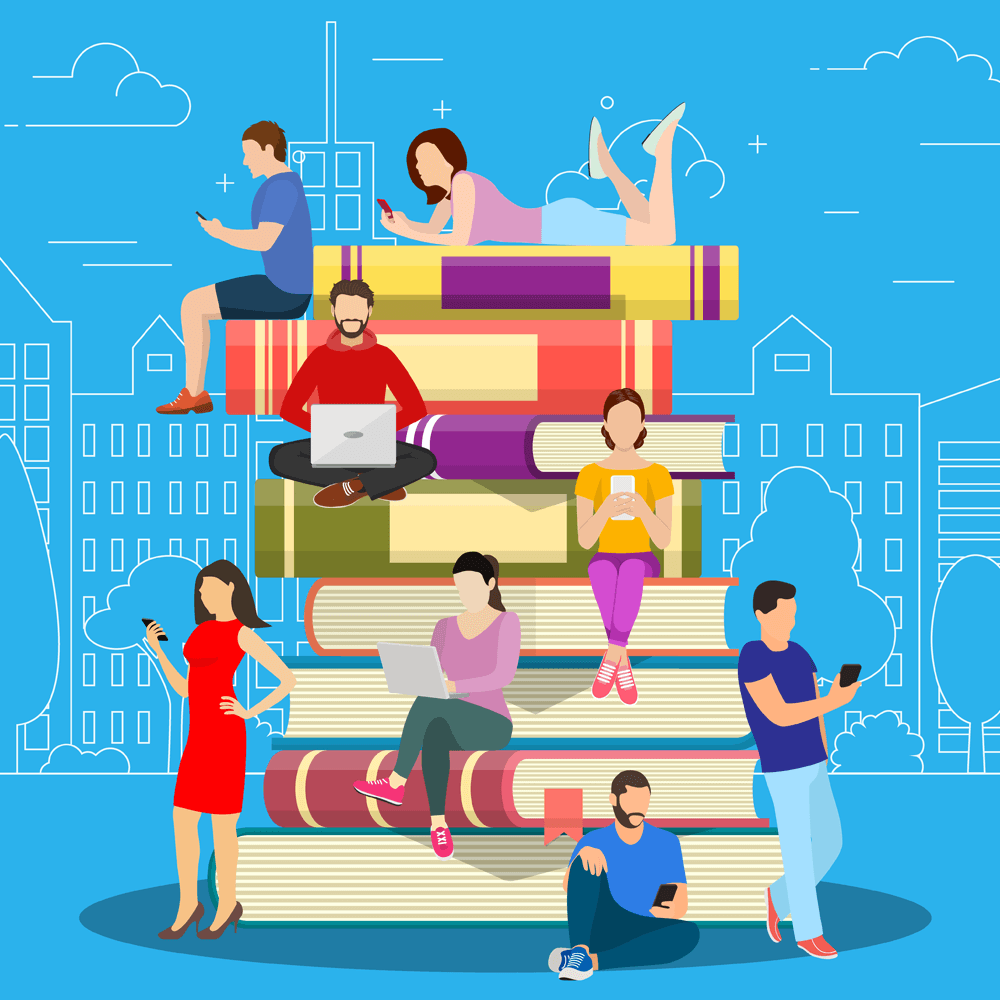 Even if your employer offers training as part of your job, you probably should still be learning things on your own time. While you should certainly take advantage of any free training offered by your employer, there are a lot of issues with relying on only that training.
The first is that employers are generally only going to pay for training that is actually useful to them. If your career goals are different from your employer's goals, this will not be optimal for you.
Secondly, if you are training and are in the middle of a course, what happens to your progress when your job suddenly changes? It's incredibly frustrating to spend a bunch of time training, only to have your job suddenly end in the middle. It also makes it a lot more difficult to prove to your next employer that you actually understand the material, especially if you didn't complete your training.
I've done a lot of contracting and worked at a lot of companies. I will never allow an employer to control my training again. I did that once, and it was a royal pain to get the next job using the technology I had been learning. I had to do a bunch of work between jobs and pay for training myself. It would have been much easier had I never relied on my employer. I strongly suggest that you do the same.
Equipment
While much of the equipment used in a remote office can vary greatly, especially over time, there are a few things you should make sure to have in order.
Of these, you are probably going to find that your office chair, headphones, and conferencing equipment are some of the most common sources of annoyance. It is worth it to spend a little extra money on these things.
For instance, you may be sitting in your chair for eight or more hours in a day. In a year, you could easily spend 2,000 hours in a chair. Going cheap on your seating is an excellent way to develop chronic back problems and is not a good place to try to reduce expenses. Similarly, cheap conference equipment can annoy your co-workers (or your boss) and is probably not a good idea.
It can also be very helpful to invest in a good set of noise canceling headphones. Even though I work remotely, I still can't really block out all the ambient noise. In particular, when the neighbors are having work done on their house, I can often hear the equipment in use as well as loud conversations outside my window.
Compounding this problem is the fact that I have a Jack Russell hound mix living in my house. When stuff is going on outside, she jumps like a Jack Russell terrier and lands like a hound. She can do this for what seems like hours at a time. Had I not invested in some good headphones, my productivity at home would be limited by outside noise.
Job Boards
When you start looking for your first (or your next) remote job, you will need to find job boards that either specialize in remote work or that easily allow you to filter your job search criteria to find companies that will let you work from home.
Once you've experienced the far superior work environment that you can have at home, going back into an office will sound like the worst thing ever.
However, if you lose your job and can't get something else quickly, your financial situation may force you back into an office. It's a good idea to constantly be keeping your eyes open, just in case.
Podcasts
If you are like me, you may find that long hours spent working in silence end up feeling a little oppressive, at best. If you need something to listen to and aren't in the mood for music, podcasts are a great way to absorb more useful information while you work.
They are also great for those times when you are forced to go into the office whether you are listening to them in traffic or using them to drown out the ambient noise in the office.
I have at least 30 podcasts on various topics that I listen to while working, so take it from this podcast junkie—you can learn a lot from them without a lot of effort. Podcasts represent around 80% of the new things I learn. Here are some I'd recommend.
Tools
Working remotely is great, but productivity can be tricky to manage. While you may not be the person who makes the choice about which productivity tools to use in your office, you might have influence over such a person.
If that's the case, then choosing good tools for your team is one of the primary ways that you can make sure that remote work remains sustainable. The best tools for the job vary a lot, but here are some great ones that can help in a variety of situations.
Video Conferencing
Even if most of your meetings can be handled effectively with your various workflow tools, there will still be times when you want to be able to talk with co-workers face to face. Video conferencing is critical to your success as a remote employee.
While video conferencing software (and the hardware it works with) don't always allow it, I try to always have both my camera and microphone on when I am on a call with my team. While this isn't strictly required, I find that helps reduce the number of misunderstandings that occur on the team. Having good and reliable video conferencing software will help you maintain your connection with your team.
Video conferencing software is one of the most critical tools you will have. Every time you are in a face-to-face discussion, your video conferencing tool of choice is as critical to communication as your own face is when you are in the office.
While you may not be the person who chooses the software that your team uses, you should advise whoever makes that decision to use good software. Far too often, I've worked with teams using the cheapest video conferencing software they could find, only to end up wasting hours dealing with its various quirks and problems.
This is a bad place to skimp because any failure of this software can easily waste time for your entire team. Get it right with some of the tools below.
Tools Make Work Easier
If you want to be successful in remote work, having good tools and resources makes it a lot easier to be successful. The stability of any remote work environment is heavily dependent on your ability to effectively use technology to get your work done, communicate with your team, and manage problems as they occur.
While you can work remotely with very minimal tooling and few resources (and I certainly have), it ends up being a lot more stressful than it has to be.
While you are working remotely, be sure to take time every few months to evaluate how well you are doing. Pay special attention to anything that seems more difficult or frustrating than it did before, as small problems can add up over time to make remote work difficult.
When you run into something that is making your work less pleasant, see if you can find a tool that will help you get around the problem. You'll often find very inexpensive solutions for common problems, as you aren't the first to have them.