It's that time of year again when I create a new Christmas list for all those programmers and software developers out there who need some help deciding what they want to ask Santa for.
It's notoriously difficult to buy software developer or programmer gifts, since most girlfriends, spouses, significant others and family members in general have no idea what a good programmer gift is.
That's why I put together this list every year.
You can either buy some of these gifts for yourself or share it with that special someone who keeps buying you outdated technology–although they mean well.
So, without further delay, here are my software developer gifts, programmer gifts, software engineer gifts… coder gifts… whatever you'd like to call them for 2015.
I tried to include only new stuff this year or at least updated versions of anything I included last year, but many of the gifts from last year are still relevant.
You can check out last year's gift list here.
I'm starting off with a doozy.
I've gone all laptop now and no longer have a desktop computer, but this SSD drive is tempting me to build a PC, just so I can put one of these bad boys in it.
Last year I recommended the Samsung 850 Pro, because it was so ridiculously fast at about 500 MB/s, but this things screams at an astounding 2,500 MB/s read and 1,500 MB/s write.


I can't even believe how insanely fast that is.
Plus, the price is entirely reasonable.
There is a:
There really isn't a better upgrade for your PC.
Oh and if you don't have the M.2 capability on your motherboard, here is an adapter.
I'm so sad I can't buy this.
If you know my history, you know that I've bought and returned just about every Surface product that Microsoft has made.
I've been looking for the perfect 2 in 1 to act as both a tablet and a laptop and be powerful enough to do everything I want to do.
I'm happy to say Microsoft has finally done it.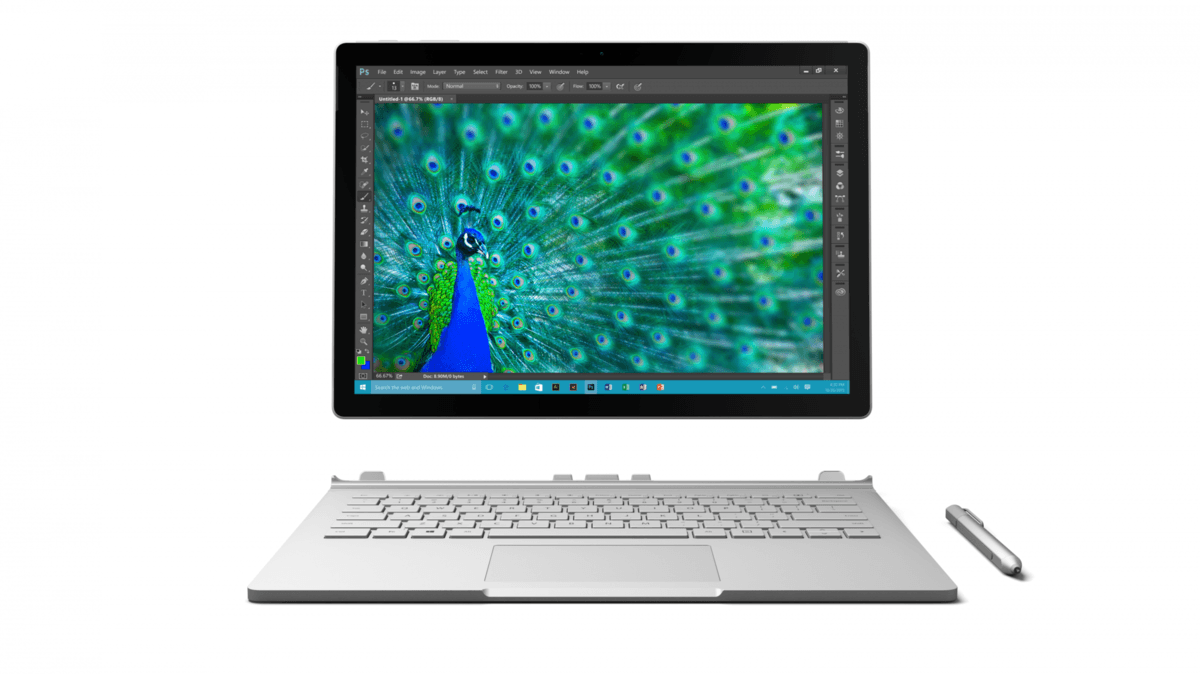 I absolutely love the Surface Book. I think this makes an excellent programmer gift–although it can be quite expensive.
I'm not going to do a full review here, but I'm typing this article on one myself.
I'd recommend going with the i7-6600U 16G 512G NVIDIA GeForce GPU version. That's the one I'm using right now.
It's a bit expensive, but I think it's worth it for the upgrade.
I don't think it's worth the price to go up to the 1TB drive, since there is pretty big price jump there.
Anyway, the thing rocks. It has a really good keyboard, ridiculous resolution screen (3000×2000), detachable screen (which acts as a tablet), incredible battery life, touch screen, included pen and it's a pretty small and light device on top of all that.
Oh, and you can also play games on the upgraded versions.
I'm playing Fallout 4 without any problems.
If you have a Surface or a Surface Book or you are shopping for someone who does, this upgrade seems like a no-brainer to me.


Being able to easily hook up to an external keyboard, mouse, monitor and gigabit Ethernet, really makes things easy.
I really like how there is just one cable to connect for power and the other features of the dock.
In order for a Surface or Surface Book to be a full desktop replacement, I consider this a necessity.

This might seem like a strange choice, but hear me out.
With the price of this particular model under $100, last I checked, and many similar models around that price, it makes sense to have a small, portable laptop that you can use to surf the internet.
Many programmers have remote workspaces in the cloud and can do most of their development from a web browser. So, in my opinion a Chromebook can be an excellent–and cheap–programmer gift.
Raspberry Pi has been around for a while, but it seems like it just keeps getting awesomer and awesomer.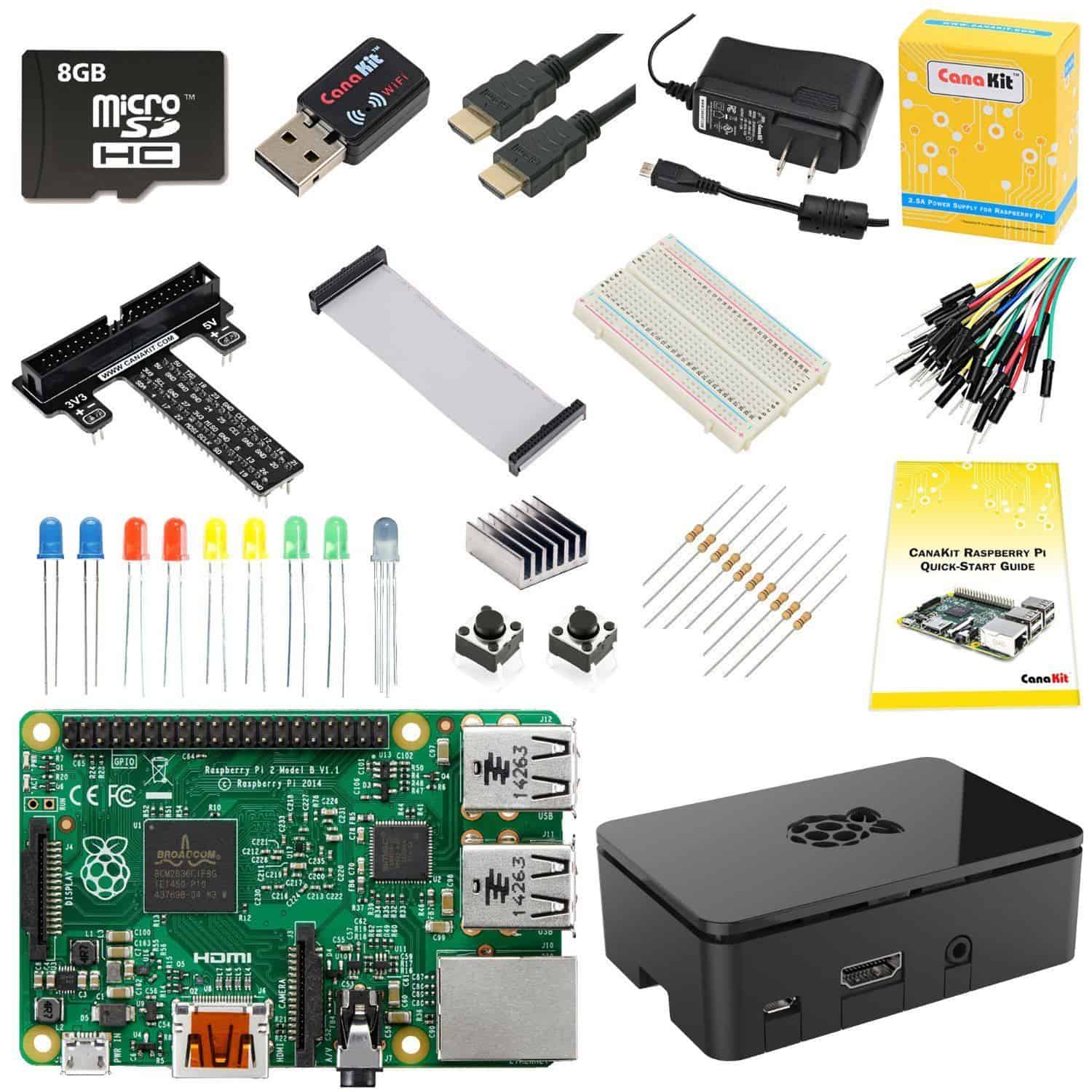 It is an entire mini-computer for a ridiculously cheap price and you can get an awesome bundle, like this one, which adds all kinds of cool stuff to play with.
Great for tinkering around with a teaching programming to kids or making your own little programmatic or IoT devices.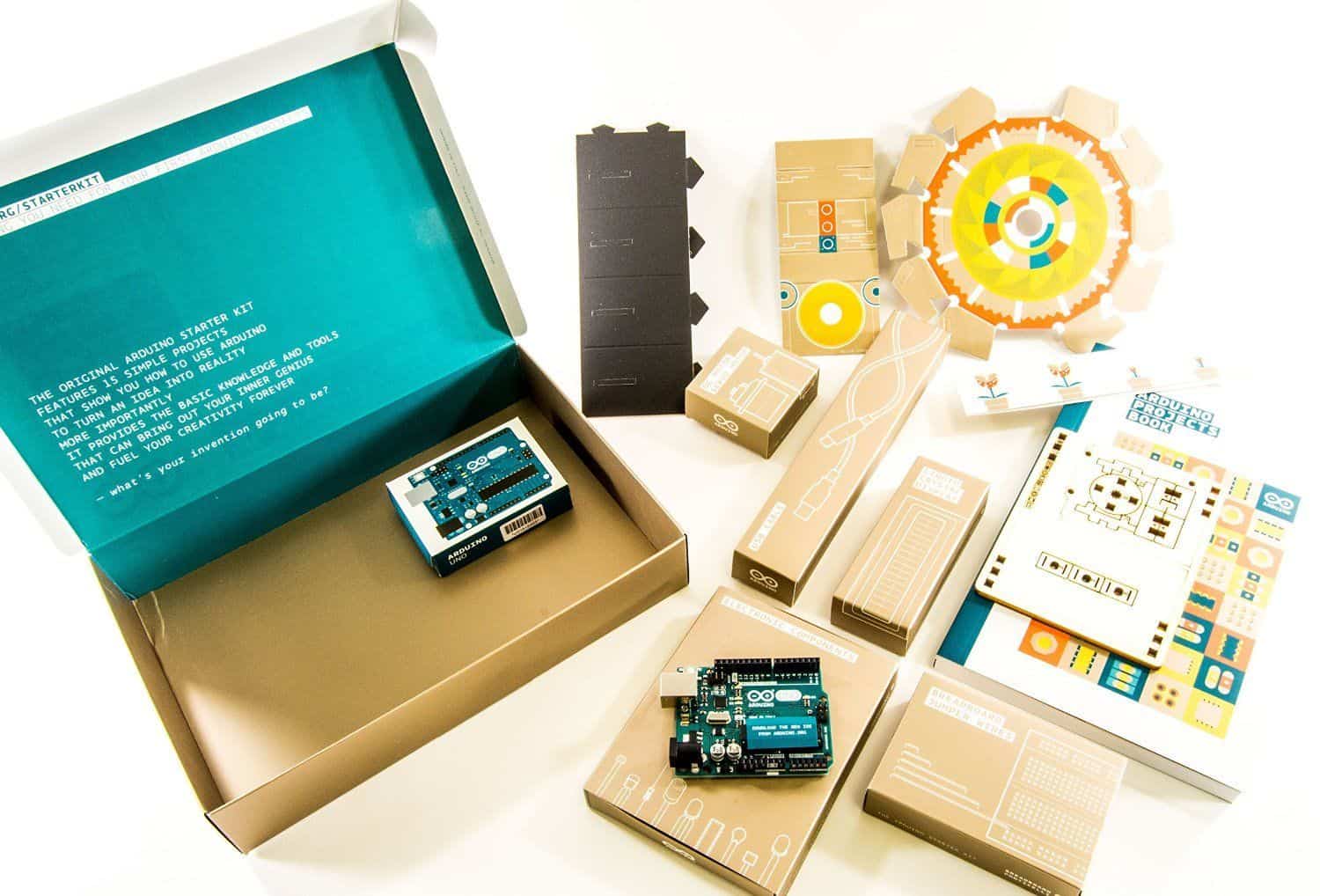 I've been a big fan of Arduino, but when I got mine, I didn't know what to do with it.
So, I wasn't going to put it on this list until I saw this starter kit.
Having a nice kit bundled with a book full of projects turns this device from something I feel like I should be doing something with to something I am doing something with.

Every programmer needs a good keyboard.
I like mechanical keyboard, because they feel so good when you type on them.
Logitech is one of the best companies for peripheral devices, so to me, this keyboard is a great buy.
In addition to being a fantastic mechanical keyboard, it also has a bunch of really cool gaming features, so I'm totally sold on it.
How awesome is this?
An entire computer, complete with Windows 10, on a stick. You just plug this thing into a TV or monitor and you have a computer.
Oh, and for just over $100. Wow.


Lot's of cool stuff you can do with this.
A top pick for a software developer gift in my opinion.
3D printers didn't make it on my list the last two years, because the technology just wasn't that good and they were just too expensive.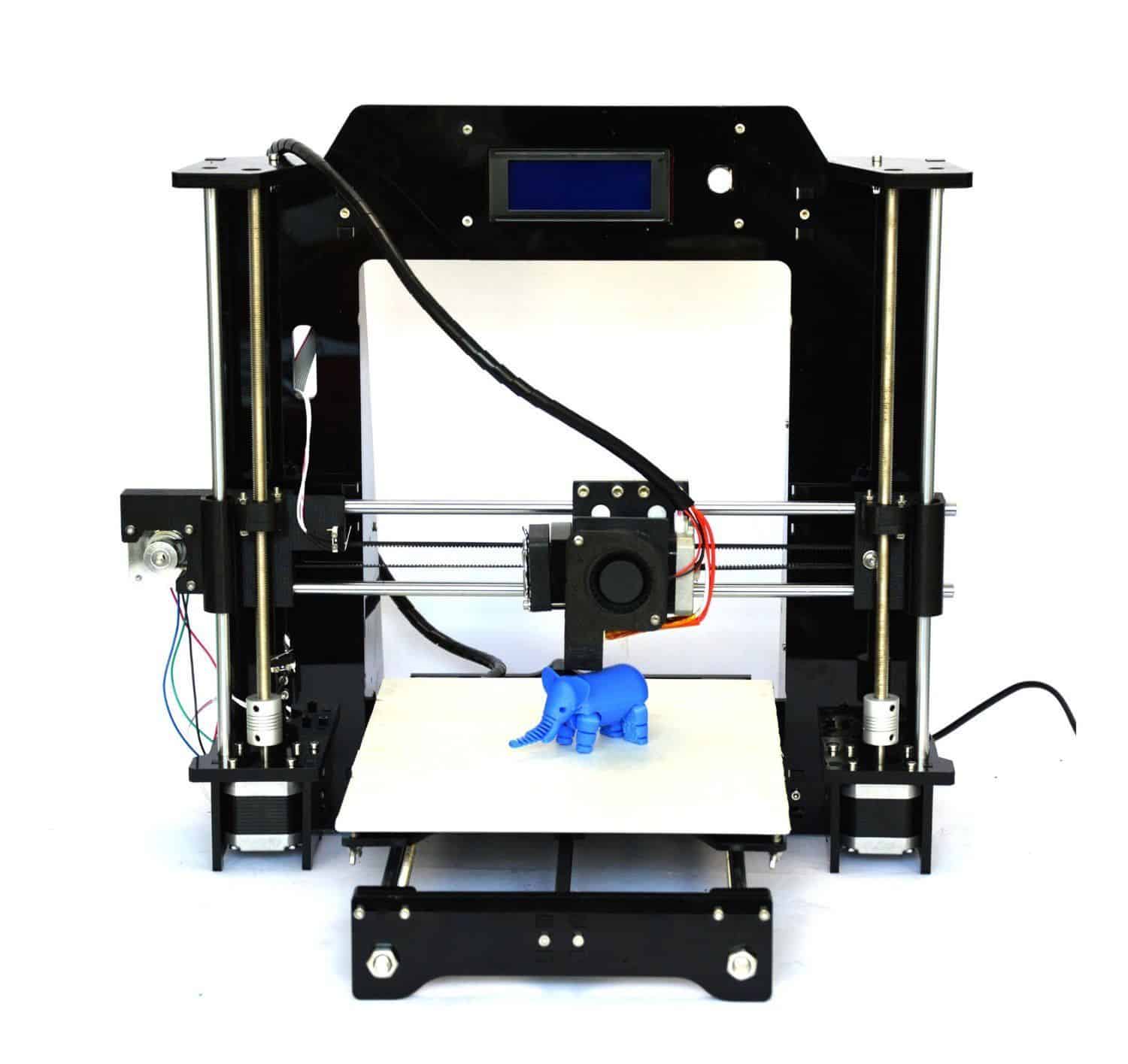 But, finally with many printers under the $500 mark, I think they can make good programmer gifts.
I've been using a Seiki 39" 4k display for quite a while. In fact, at one point I had two of them hooked up to my PC, but I'm starting to think that a curved UltraWide display may be the ultimate monitor choice for a programmer.


The 4k displays are great, but it seems like I never end up fully utilizing the space and sometimes find myself rolling my chair over to see one side of the display.
I haven't picked up an UltraWide for myself yet, because I'm going to be doing a bit of traveling, but once I get back, I'm going to be ordering a Acer Curved 34-inch UltraWide QHD (3440 x 1440).
This is a bit of an unusual one, but I love this tiny, personal heater.


If I am cold in my office, I can plug this in and have my own heat without messing with the thermostat for the whole house or office.
This is just one of those extremely convenient things to have in your office-especially during the winter.
Patiently waiting for my existing router to break so I can buy this.


Routers generally suck. Wireless never works as advertised. The range is never good. Finally, though, someone created a router that is actually good.
Just check out the reviews on Amazon. This is the real deal.

I've had my Apple Watch since it first came out and while I have some complaints and issues with it, I generally find it to be extremely useful.


I can very easily get messages, time my sets at the gym, check my calendar, check my step counts and fitness goals and get all other kinds of useful notifications.
I think a smartwatch, either Apple or Android is a good programmer gift for sure.
You can find my full Apple Watch review here.
I've got a lot of opinions when it comes to fitness trackers, and I still haven't found the perfect one yet, but the Fitbit Charge HR comes pretty close.


I like this tracker, because the battery life is long enough that you can top it off each night or morning when you take a shower, and if you forget, you can last almost a full week.
I also like that it tracks sleep and heart-rate automatically. Fitbit also seems to have the best user interface for the web interface and the Fitbit mobile app is pretty awesome as well.
I absolutely love these cables.
Such a simple, elegant, solution to having cables everywhere.
Plus, these things are just the right length and super durable.
Instead of packing a bunch of different cables, I just take these cables around with me.
Works for my iOS devices and everything else and it's a much better design than the split cables that have two or more separate connectors.
My four-year-old is learning to program–with robots.


It's totally awesome.
I am really impressed with these robots and the software that comes with them.
The iPad app you use to program the robots has progressing levels of difficult and challenges to introduce more complex programming topics and it does it in a very fun way.
This is a great programmer gift for a software developer dad or mom who is interested in teaching their kids programming and having fun doing it.
I pretty much had to include a quadcopter this year, since they have gotten so popular.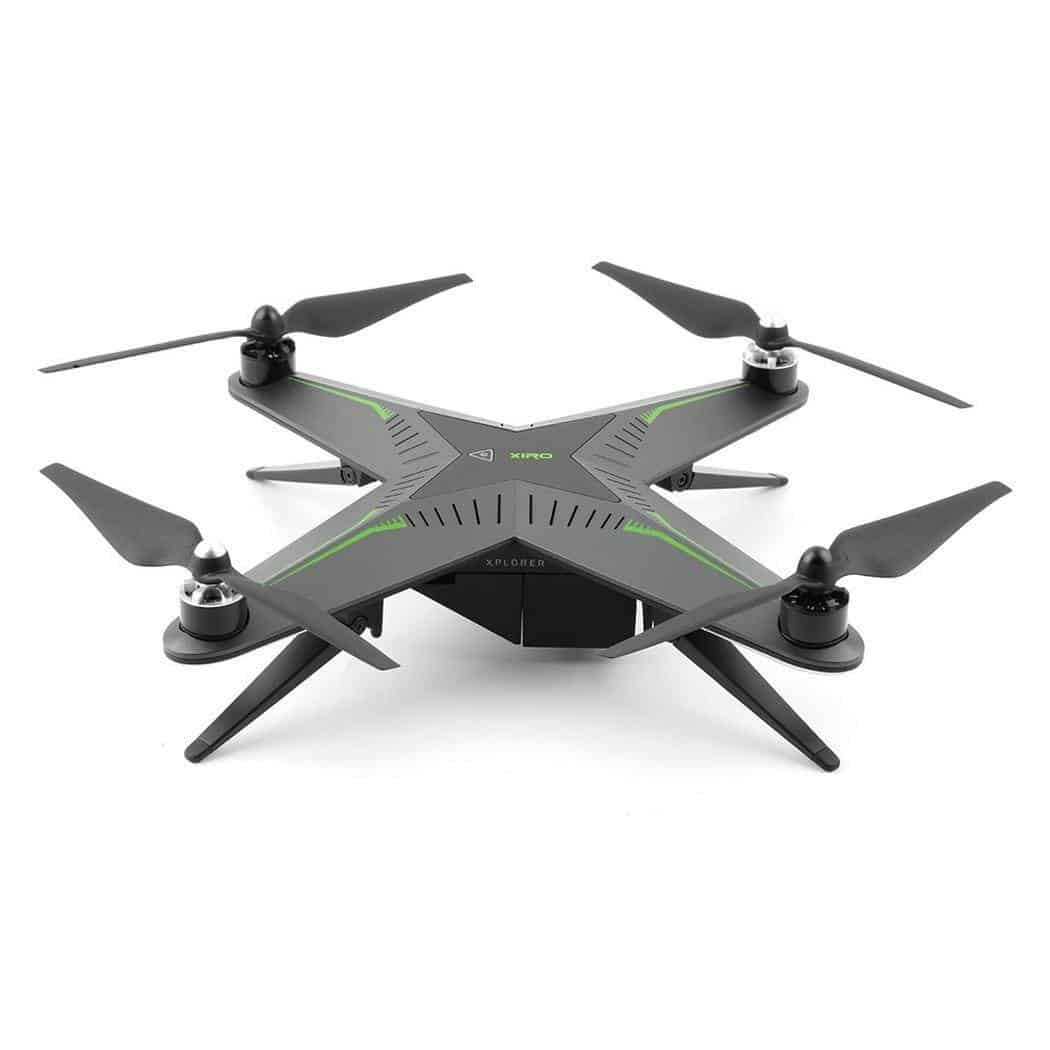 I decided to go with this one, since the price isn't ridiculous and it's extremely highly rated.
But, pretty much any quality quadcopter would make an excellent programmer gift.

I'm a bit of a minimalist, so I hate carrying around a bunch of different credit and debit cards.
Coin 2.0 consolidates all your cards into one card that you can use just like a normal credit or debit card.
It even works with Tap to Pay, so that is awesome.

At first I was skeptical about this device, but everyone in my house loves it.
It's very convenient to be able to set timers, play music and make shopping lists.
It also has an API that can be extended to build custom apps, so this makes a great programmer gift.
Even though I'm a bit biased, since I'm a Pluralsight author, I still think a Pluralsight subscription is one of the best software developer gifts out there, simply because it is just so valuable.
There are so many courses on Pluralsight now that every developer should have a subscription. Really.
Let's not forget some gifts from Simple Programmer.
Check out my Products page to find my courses, books and other products—all of which make a great, and unique gift for a software developer or other technology professional.
My "Soft Skills: The Software Developer's Manual" book has been an extremely popular software developer gift this year.
Anything I left out?
Well, that is my list for this year. I tried to post it earlier this year, so you actually have time to get some of this stuff as gifts.
If anything really good comes out that I missed, I'll probably update this list, so check back in a week or two.
Also, do you have anything that I should definitely include on this list?
And, if you want to be notified if I update this list or have any other holiday gift suggestions for programmers, join the Simple Programmer community and you'll get emails with my posts and other helpful tips every week.