Surviving the App Store
Hey there. My name is Amir Rajan. I'm the creator of A Dark Room iOS, a minimalist text-based Role Playing Game (RPG) that went viral and made it to the #1 spot in the App Store, knocking the likes of Minecraft from their lofty thrones.
I wasn't able to retire to the Bahamas, but that lucky break has given me some financial freedom to pursue game development full-time. I've learned so much in the three years I've spent building games for the App Store, and I'd like to share that knowledge with you now. Here's my step-by-step guide to making passive income through developing apps.
The Short and Sweet
Gone are the days of making millions off of a fart app. The App Store has matured and is extremely competitive. As an independent app developer, you can expect to make $5,000 (per app) annually, at best. You can benefit from this information if you can manage to make many polished, niche apps that generate small amounts of income. It'll add up, and before you know it, you'll have a solid passive income.
Step One: Reality Check – Exactly How Much Money Does a #1 App Make?
Let me start off by saying that A Dark Room is exceptional. It stayed at the number one premium spot for eighteen days straight, with no help from Apple or external marketing. The experience of having an app stay at the top spot for that long doesn't happen often for an independent app developer. Here are the numbers for that 18 day period:
| | | |
| --- | --- | --- |
| Date | Downloads | Revenue |
| 12-04-14 | 17,170 | $16,998 |
| 13-04-14 | 20,958 | $20,748 |
| 14-04-14 | 16,520 | $16,354 |
| 15-04-14 | 14,989 | $14,839 |
| 16-04-14 | 12,906 | $12,776 |
| 17-04-14 | 12,131 | $12,009 |
| 18-04-14 | 13,021 | $12,890 |
| 19-04-14 | 12,865 | $12,736 |
| 20-04-14 | 19,169 | $18,977 |
| 21-04-14 | 13,940 | $13,800 |
| 22-04-14 | 11,823 | $11,704 |
| 23-04-14 | 11,460 | $11,345 |
| 24-04-14 | 11,652 | $11,535 |
| 25-04-14 | 11,258 | $11,145 |
| 26-04-14 | 12,592 | $12,466 |
| 27-04-14 | 15,026 | $14,875 |
| 28-04-14 | 13,351 | $13,217 |
| 29-04-14 | 12,935 | $12,805 |
That looks like a ton of money for twentyish days. It was. Even more when you take into consideration the long tail for A Dark Room after hitting the number one spot. A Dark Room made ~$790,000 gross that year. Here comes the bad news:
Apple takes 30% of gross revenue; that brings our pretax number down to $553,000.
I split the pretax money 50/50 with my partner. That leaves me with $276,500.
Income tax is $60,000. Self employment tax is $23,000. (This isn't exact… just a conservative estimate from using online tax calculators.) This leaves me with about $193,000 net.
It took 16 months from coding to one year of revenue.
I paid $700 a month in healthcare premiums during that period. So that leaves me with $181,000.
Divide that number by 16 months, and I'm at $11,312 per month.
That's equivalent to making $135,000 net or a $150,000 gross salary (assuming I did my math right).
Sales are falling every month. This kind of income is relatively short term.
If your current salary is near $150,000 a year, you are making as much as a couple of developers who created an app that went viral, hit the number one spot in the App Store, and stayed there for an exceptionally long period of time.
I hope this is a little sobering. Now that I've given you a healthy dose of reality, let's talk about how you can go about making some passive income through building apps.
Step Two: Niche Apps – Find a Market You Can Compete In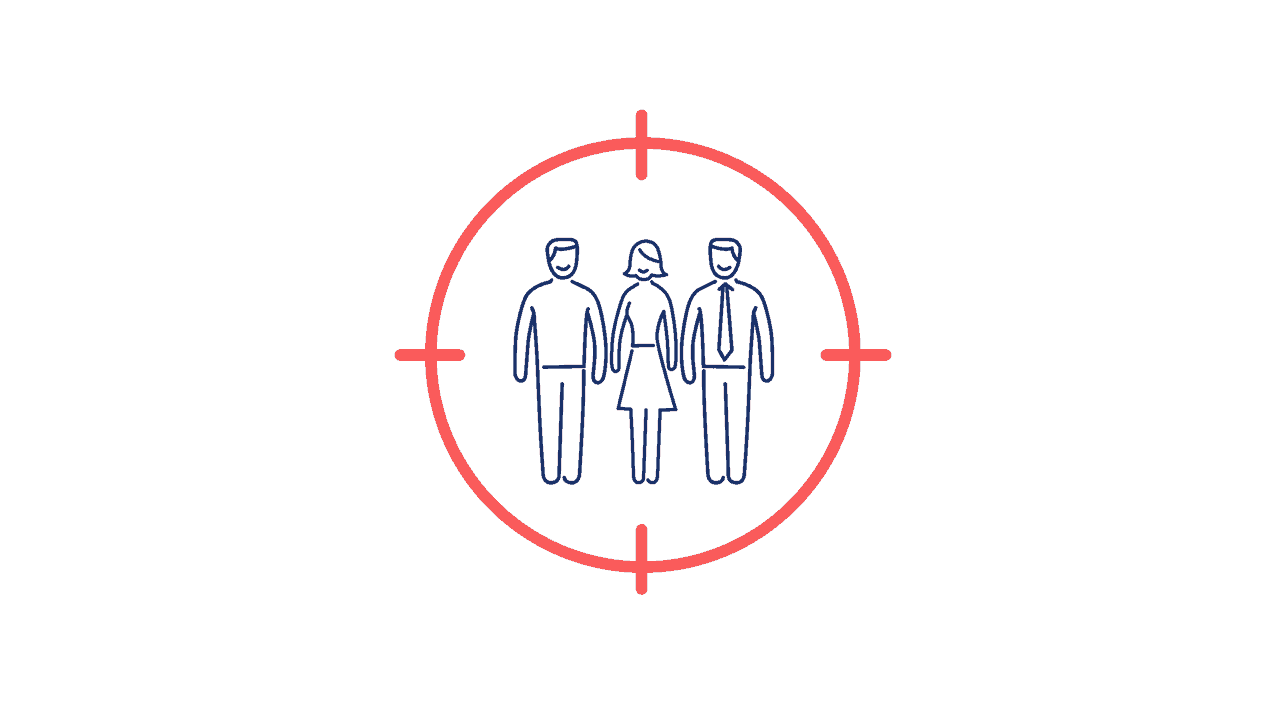 You will probably never build a game like A Dark Room. I myself have built three other games and have yet to capture even a fraction of the success A Dark Room has had. The most realistic way to make income in the App Store is by making small, niche applications. Here are some examples of what kind of apps have a chance of "surviving":
An app that gives you a way to check NOAA winds aloft forecasts. (I actually know nothing about this, but a colleague of mine did build this.)
An app that helps a group of friends who haven't seen each other in a long time plan a day at the spa, preceded by brunch, and facilitates splitting the bill.
A game where you take the role of Dante and traverse the world depicted in The Divine Comedy.
A strategy wargame that covers the Great Emu War of 1932.
Each of the apps above has a very focused purpose. With a polished app and a narrow target, you can take to the web and find communities that may appreciate what you've built (and are likely to pay for it).
Aside: There is a subreddit with over 18,000 subscribers who are very much interested in the Great Emu War. So go make the best strategy wargame based on emus you possibly can, and make friends with all the people in that community.
Alrighty, you have had your reality check, and have found a niche that could use some App Store love. Let's talk about revenue potential.
Step Three: Gauge Revenue Potential – Estimating How Much a Regular Ol' App Makes
Here is some secret sauce for calculating how much an app makes:
Pick an app that isn't the likes of Flappy Bird, Crossy Road, Candy Crush, or Clash of Clans.
Look at how many reviews the app has received over its lifetime (not just the current version).
Got that number? Good! Now, for a bottom-end projection of monthly revenue:
Take the number of reviews and multiply by thirty. This represents a scenario where an app has a really high purchase to review conversion rate.
Take that number, and multiply it by $0.50 (this works for free and paid apps).
The number you have now is extremely conservative lifetime gross revenue.
Now, take the lifetime gross revenue and divide it by the number of months the app has been in the App Store (review numbers and version history are all located on the app's App Store page).
For a top-end/best case projection of monthly revenue:
Take the number of reviews and multiply by one hundred. This simulates a scenario where an app has a really low purchase to review conversion rate.
Take that number, and multiply it by $2.00 (this again works for free and paid apps).
The number you have now is extremely optimistic lifetime gross revenue.
Now, take the lifetime gross revenue and divide it by the number of months the app has been in the App Store.
You've found your niche and have at least a ballpark figure on how much your app will make over its lifetime. Now let's talk about how to get Apple to notice you.
Step Four: Market Your App – How to Get Featured by Apple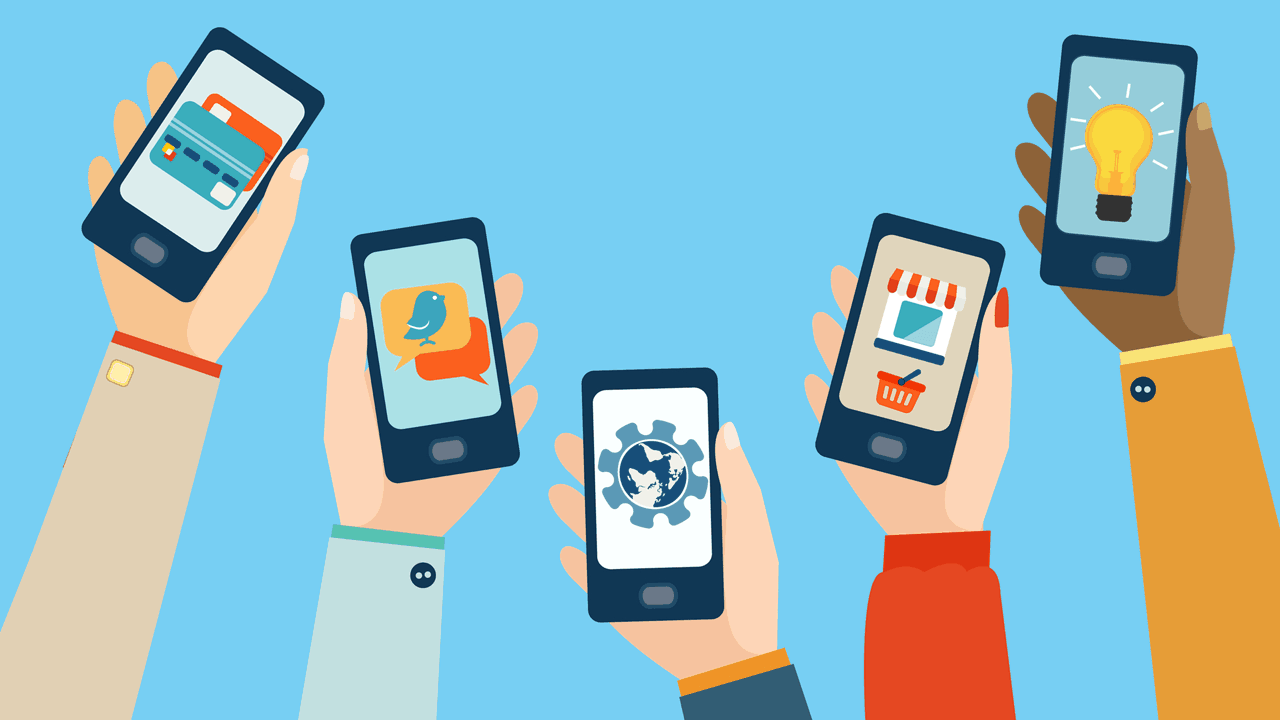 Don't have any money for marketing? Neither do I. Aside from participating in niche communities (which should be your primary means of finding users), getting Apple to notice your app is the second most important way to ensure your app's success.
No form of paid advertising will provide more return on investment than a major feature from Apple. I'm speaking from personal experience. A Dark Room has been covered on many review sites and podcasts. It's even had an article written about it in The New Yorker.
No article, video review, nor podcast appearance came close to the numbers of downloads that I got from one week of being featured under "All Time Greats" on the App Store's front page. So the good news is that you really only have two marketing funnels to manage (one being the small niche community you've found).
The bad news is that the other marketing funnel is Apple itself. Here's what I know about getting on Apple's radar.
Is Your App Polished?
You have to have a quality app to even have a small chance of getting featured by Apple. Here is a quick way to see if your app is up to snuff:
Determine what categories your app fits into.
Go to the paid section and scroll all the way down to the 150th app in the selected category.
Buy an app that looks reputable. (This is kind of subjective, but it's easy enough to spot apps with real reviews and some longevity.)
Do the same in the free section. (Buy the IAPs and study the overall conversion experience.)
Download a few of the top apps in a given category. Ignore extremely well-known apps (they may be highly ranked because of millions invested in marketing). Do this for both the free and paid section.
Using the steps above will give you an idea of the bottom end of your quality range, and of what kind of quality you'll want to shoot for on the top side. If your app isn't at least as good as the lowest-ranking apps in the category you are targeting, it's unlikely you'll get featured by Apple.
Can You Be Trusted as a Long Term App Developer?
Unfortunately, making a quality app isn't enough to get featured. Here are other things you'll have to consider (I've put them in the order of greatest to least importance):
How many other apps do you have in the App Store? (It's unlikely you'll get featured if this is your first app.)
How frequently has your app been updated? Can you prove that you are committed to the support of apps you've built?
Do you have a good App Store page with a preview video? Good screenshots? Good description?
Does your app use any of the cool features of the device, such as 3D touch?
Does it have Apple Watch/TV support?
You want to be able to speak to each one of the items above when it comes time to sending a pitch email to Apple. You need to demonstrate that you are someone Apple can trust to put out quality updates and new apps.
Have You Done Your Homework on Where You Can Be Featured?
Front page features are highly unlikely for new app developers, so you'll need to know what kind of minor features are run within your target categories. Here are some minor features most of my games have a shot at making:
Pay Once and Play
Games Are Art
Innovative Games
Games with Great Soundtracks
Single Tap Games
Take some time to scour the App Store. Make Apple's life easier by knowing/being educated on possible ways to get featured in small sections.
Once you are familiar with these areas of the App Store, study every app in those minor features. Incorporate what you've learned about these apps (quality, usability, etc.). After getting minor features, you can then target major front page features such as Best App Updates, All Time Greats, Apps We're Playing Today, etc.
Redefine Success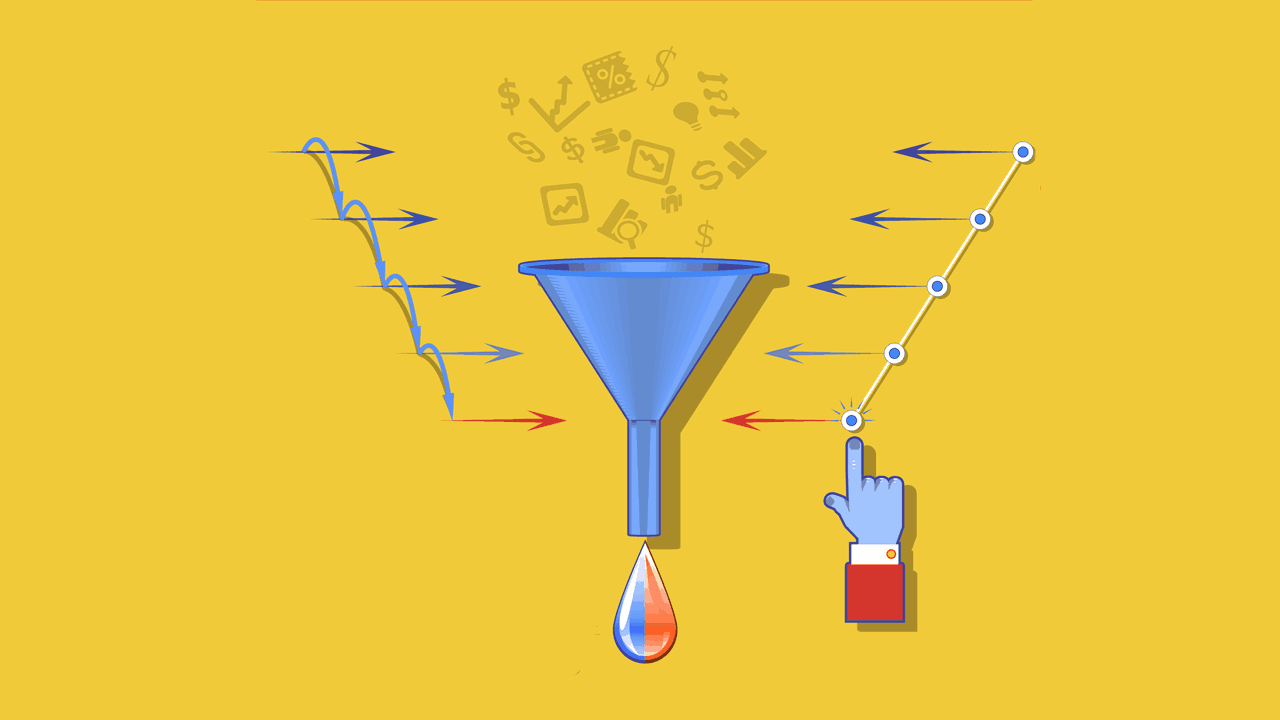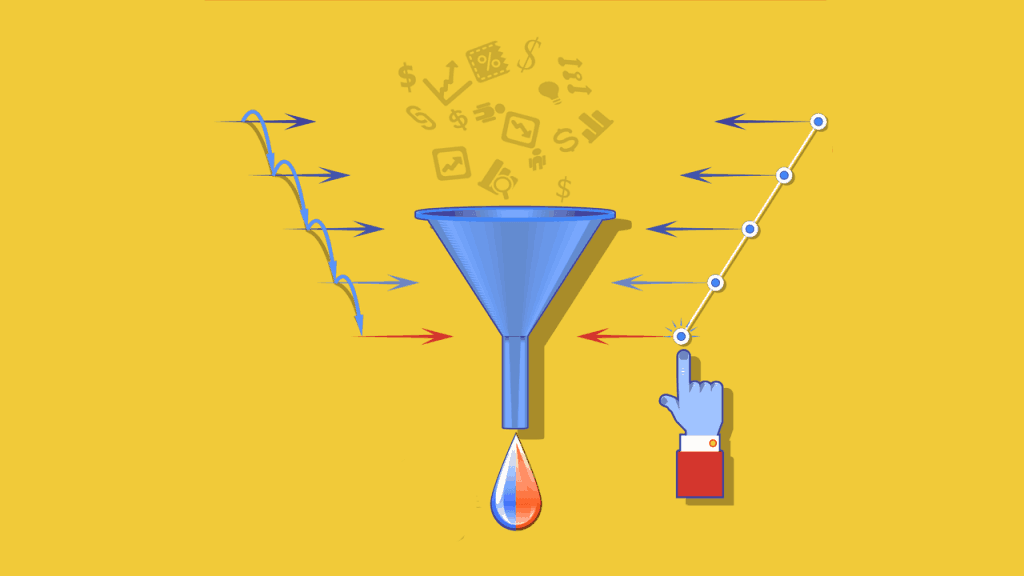 These steps aren't easy. There is an immense amount of work that needs to be done to create passive income from the App Store, but it is possible.
Back before making apps, I thought about other investment vehicles such as real estate and stocks. Those didn't work out as well for me. My greatest asset is my ability to make computers do what they are told (most of the time). Building apps leverages skills I already have in a domain that I'm actually an expert in (unlike fixing leaks or reading a balance sheet).
I'm sorry if I've affected your enthusiasm for building an app/game you'd love to put your name on. The only thing I can really say to that is: redefine what it means to be successful in the App Store. I think the first step is to get something out there; something that takes you less than six weeks to roll out. That's a mark of success and something you can put on your resume.
Then try to make an incremental update to the app. That's another mark of success. Then try to get a single review by connecting with someone in that niche community you've found. That's another mark of success. Soon, you may find that your app is making enough to cover your daily coffee, your electric bill, your car payment, or even your mortgage.
If I take the income I've made off of apps from May of 2013 to today (February of 2017) and turn it into a salary, I clock in at $1.3 million in revenue. But, after Apple's 30%, another 30-40% to my partner, healthcare/retirement, and taxes (income and self employment), I'm netting about $6,000 a month. And this number is falling if I don't keep building new apps.
But my definition of success isn't money. I can make much, much more doing consulting or being a lead developer somewhere. My definition of success is:
Building video games that I myself would play.
Creating something from nothing (and at the same time being able to scratch my artistic itch).
Being able to take naps at 3 p.m.
Being able to go to the movies with my wife on a Monday afternoon before my nap.
Not sitting in rush-hour traffic.
Watching my stupid dogs play.
Getting an email from a fourteen-year-old saying I've inspired him to get into programming after he'd played A Dark Room and The Ensign.
Getting a thank-you email from someone saying that I kept them from committing suicide because of the storyline in A Noble Circle.
Have I mentioned naps?
These are my definitions of success. So don't be discouraged by the hard work ahead! Go build awesome things.