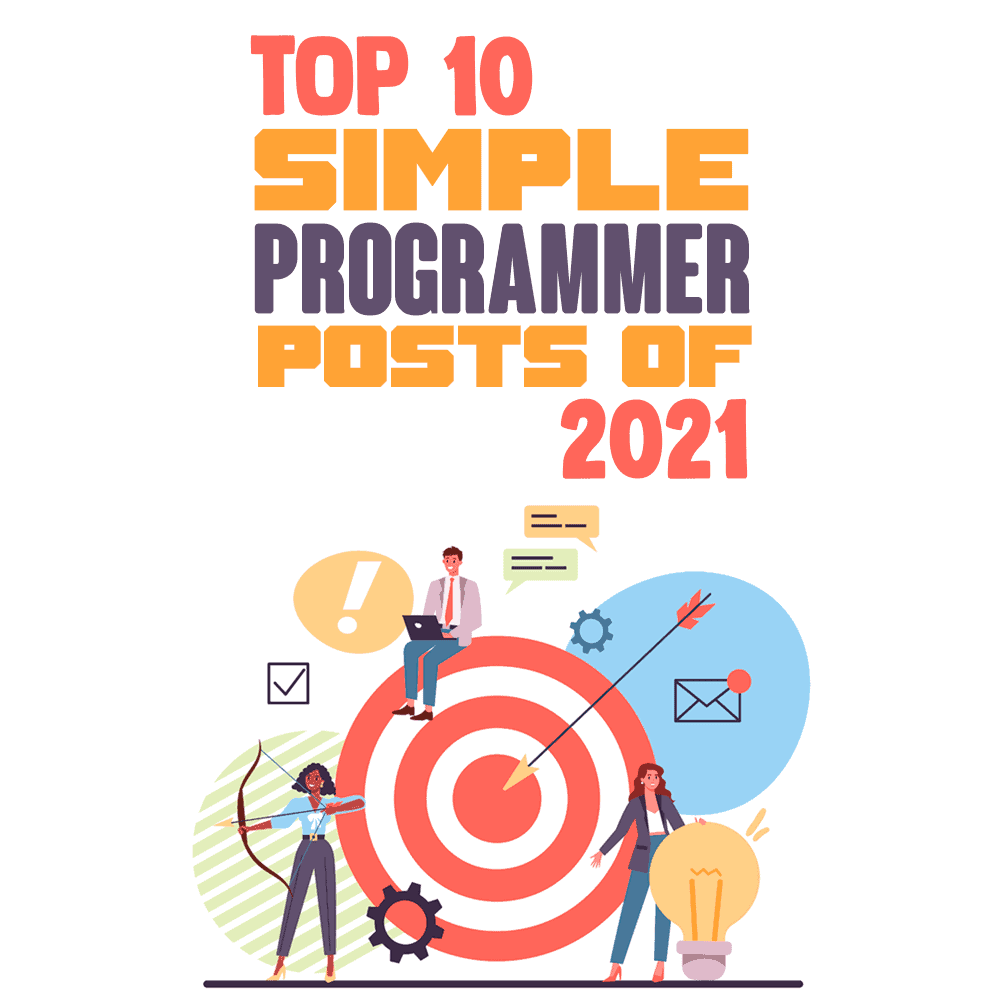 It's time to take a look back on 2021 to see the posts that wowed you as readers—or maybe catch up on the posts that you missed.
We use a number of factors here at Simple Programmer to determine Top Posts for a year (including Views, Time on Page, Bounce Rate, Exit Rate, First 30 Days Performance, etc.), as metrics alone are often for vanity and not sufficient data you can base a conclusion on.
Correlation does not always equal causation, after all.
With that, we have two categories of Top 10 Posts for you to read … or read again (so a bonus total of Top 20 Posts on Simple Programmer in 2021!)
Top 10 Most Read Posts on Simple Programmer in 2021
There's also our annual Gifts for Programmers post, which blows all other posts out of the water in terms of viewing stats. Glad to see that your curiosity for gifts and gadgets continues to stay alive and well, and that you are sharing it with friends and family to find your perfect holiday gifts!
Now on to the next list …
Top 10 Most Engaged Posts on Simple Programmer in 2021
As you can see, they are two totally different lists. 
Which just goes to show that popularity in numbers does not always equal popularity in interest and comprehension.
What Does That Mean for Simple Programmer in 2022?
Every year, we review the prior year's content to get an idea of what to write and share.
Since Simple Programmer publishes three times a week, that means we are always looking for new ideas that might just fit a niche of interest and comprehension that our readers would like to deep dive on.
But we love those popular posts that bring new readers to the site, and keep you clicking and coming back.
Overall, expect more career and programming skills content in the upcoming year, along with some new and different content that might just be the exact post you are looking for.
Did you have a favorite article from us in 2021 that didn't make the list(s)? A favorite from the lists? Let us know in the comments below!