7 Top Software Testing Trends for 2021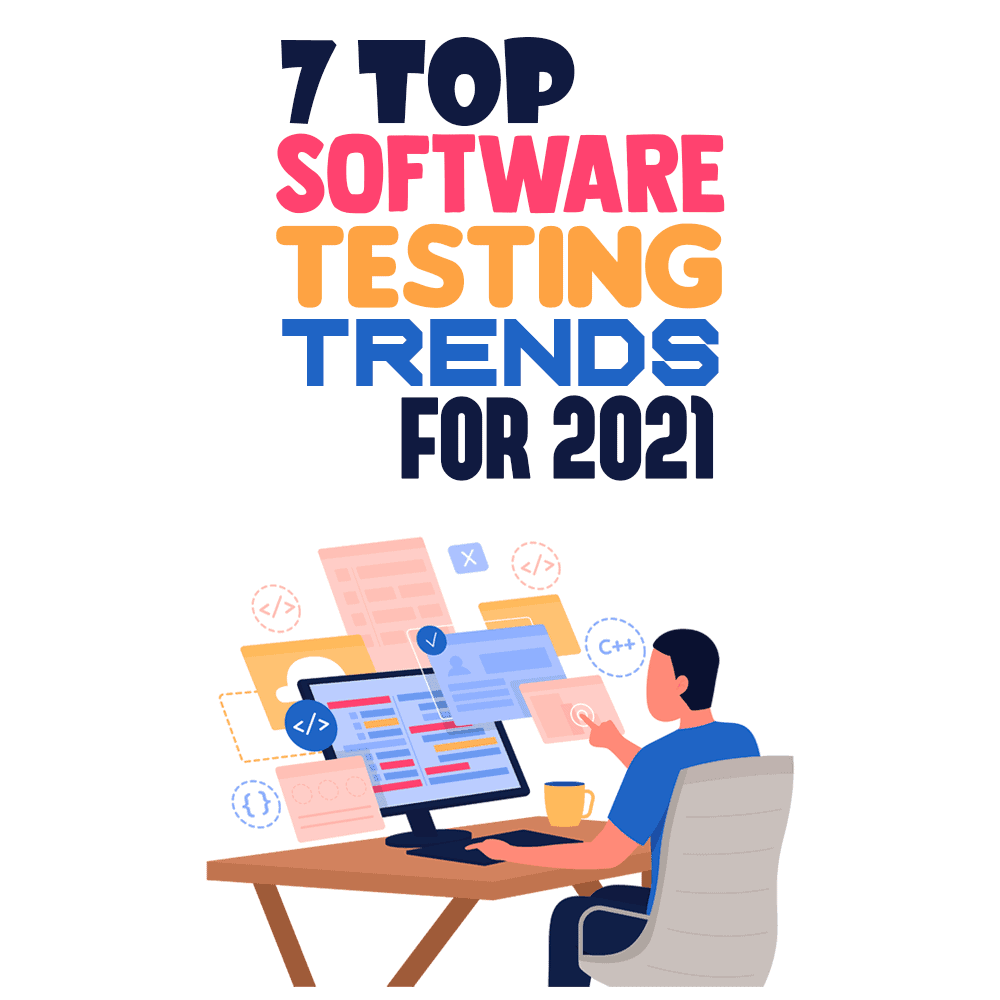 The worldwide events of 2020 have compelled each company to become more business conscious and outward-looking. We have seen significant transformations and shifts in testing and quality assurance (QA).
The concept of QA comes from the Middle Ages. Royal families would purchase materials to build ships, and to ensure the quality of the products, they preferred professionals or managers because they would take responsibility for providing high-quality materials. Similarly, in the early days of software testing, quality assurance allowed companies to meet the requirements of software and the unique needs of the users.
Today, user experience is always placed at the forefront of development. There is less focus on testing on internal transformations, as in Testing Center of Excellence (TCoE) setup and test process standardization. Testing is integrated more with digital transformation programs where testing can be part of the needed services. In a post-COVID-19 world, clients will make strategic decisions and focus on business continuity, including efforts to improve cost-saving programs and a focus on offshoring and automation to minimize business spending.
For instance, following the lockdown period, the logistics process is in high demand because daily sources are essential for everyone. Logistics help people fulfill their daily needs through digital applications. Maintaining quality assurance for logistics applications such as transportation and the distribution of goods and services is necessary because it requires an end-to-end process to manage all operations.
The aim of quality assurance in logistics is to ensure that the product or software is thoroughly checked against the features and functionalities included in its business requirements. Now that many professionals are working from home, teams are more distributed than ever. Enterprises are adopting remote working standards. Due to the new normal in working environments, companies need to test continuously and release high-quality digital experiences because digital trends help improve the online customer's experience and enhance mobile, self-service, store/branch/platform, and cross-channel customer experiences.
With QA testing teams working from home, it's challenging to provide a flawless experience to users. It is hard to get access to an on-site lab. Many organizations are using on-demand distributed testing to satisfy round-the-clock customer needs. QA Testing even helps testers get a real-world view of their mobile and web apps and gives them immediate feedback from users.
In 2021, the main QA problems that businesses must address are how to allow teams to produce more output and quality at a faster pace while ensuring that efficiency is increased.
Due to the extreme changes in the political environment and the market uncertainty driven by the pandemic, 2021 will be the year of speed and agility in testing.  Before COVID-19, businesses and technological forces had already urged organizations to manage changes and decisions faster, and the pandemic has significantly escalated those requirements and changes.
Companies that never saw much pressure before are adopting digital practices and making new business models that fit the changing needs. The need for speed won't be temporary because globalization, digitization, automation, analytics, and other factors of change will continue to accelerate.
Testing will need to be more effective, since it helps identify bugs and defects before delivery to the client, and it assures the quality of the software. With thoroughly tested software, testers can ensure that it is easy to use, more reliable, and performs all the operations.
Testers will heavily use technologies such as artificial intelligence and automation to improve decisions, and companies will go digital and adopt more modern technologies to collaborate with teams to boost speed to market for products, improve profitability, and leverage customer satisfaction into loyalty.
The World Quality Report for 2020-2021 shows that UK-based organizations are focusing on the need for agility and speed in testing. They are planning to adopt Agile and DevOps to maintain and improve software after go-live. In layman's terms, we're witnessing a general shift in quality assurance toward a point where testing is no longer a separate task but is now integrated into any step of the production lifecycle.
So what will software testing be like moving forward? To understand this concept, read our guide to software testing trends including AI, Continuous Testing, Big Data Testing, Accessibility Testing, Chatbots, Regression & Cyber Security testing that will bring a huge change to the lives of QA testers and shape the future of software testing.
Let's check them out below:
AI in Software Testing
Professionals in almost every field are in a rat race to figure out how to replicate brain functions—partially or wholly. According to this forecast, the value of the AI market will exceed U.S. $100 billion between 2021 and 2026. In corporate sectors, AI will be used to augment human potential, optimize processes, and improve efficiency.
AI-based testing platforms help companies reduce the complexities in testing AI, natural language processing, and machine learning implementations. Companies are focusing on building AI capabilities to enhance the software testing efficiency in all phases of the QA lifecycle.
AI and machine learning-based QA is powered by supervised and unsupervised methods to unlock the power of data, such as test artifacts, project documentation, defect logs, test results, production incidents, and so on. AI helps in optimizing the testing part and even allows for predicting failure points—therefore it's suitable for minimizing the overall cost and obtaining higher customer satisfaction.
Continuous Testing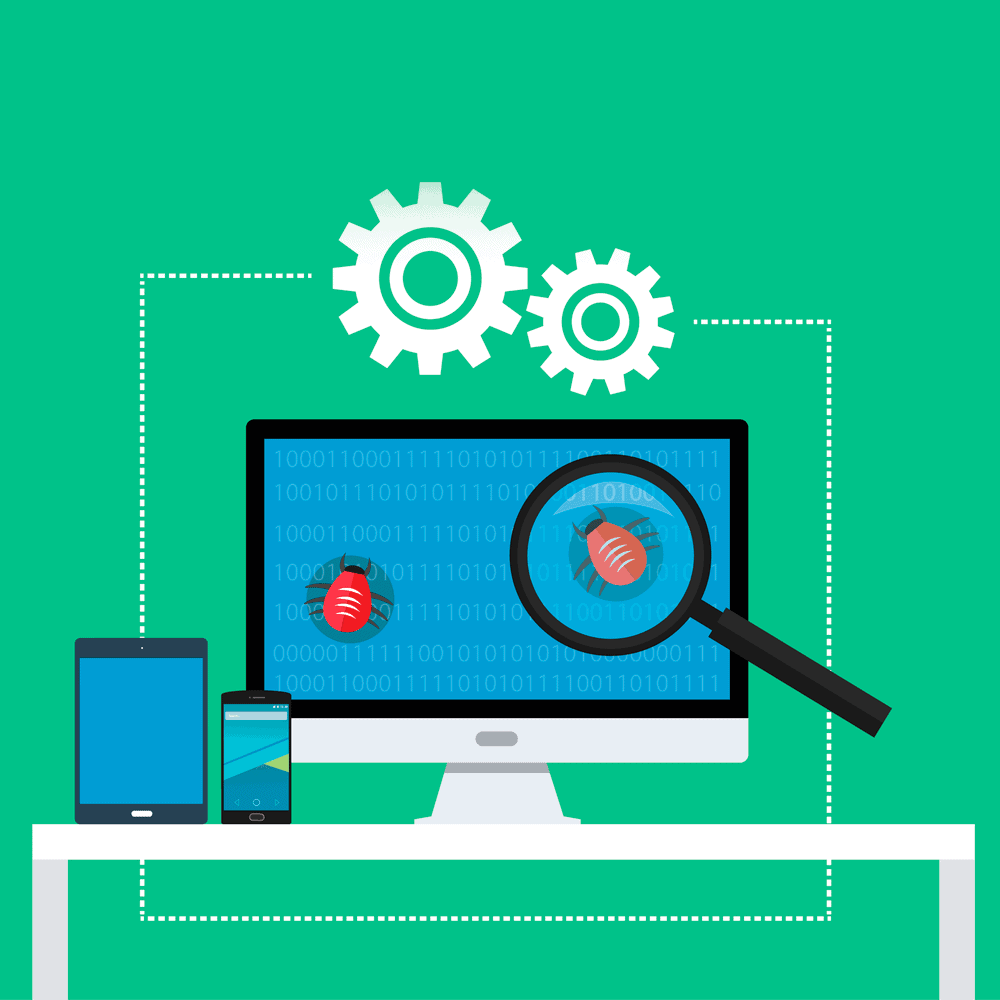 Continuous-based solutions help organizations generate quality software at the right speed and support them to adopt the Agile & DevOps theme such as standardize, enhance, accelerate, and elevate. With the holistic Agile & DevOps practice across different industry segments, continuous testing helps clients achieve customer delight through shift-left in the quality process, incremental development, and quick deployment of features into production.
Continuous testing offers a centralized platform to build CI-CD pipelines and allow scriptless methods for the integration of automated build and deployments, compliance checks, static code analysis, and various types of testing.
For the continuous delivery of software, organizations need to ensure quality checks, procedures, and processes are structured to work in conjunction with the production, integration, and implementation processes. Although strategic automation is required for continuous testing, it is not the same as automated testing. Other QA activities that affect overall product quality are included in a continuous testing phase. The major pillars of continuous testing are customer experience, code quality, application quality, and pipeline automation.
Big Data Testing
Companies are adopting Big Data programs to operate data analytics solutions on a large scale. However, they require a robust strategy for end-to-end testing in optimum test environments, which is another significant challenge and a crucial aspect for successful implementation.
Big Data testing offers end-to-end testing, from data analytics testing to data acquisition testing. For Big Data testing, companies can use robust tools and Big Data utilities to automate Big Data validation. Applications that involve vast volumes of consumer data need to be tested and analyzed on a frequent basis.
Sectors such as finance, health care, retail, banking, telecommunication, and many others consistently deal with big data. According to Statista, the worldwide big data market is projected to reach U.S. $103 billion by 2027. Therefore, we can expect Big Data testing to be an important software trend moving forward.
Accessibility Testing
Accessibility testing is a subset of usability testing. It is needed to assure that the application being tested is usable by people with disabilities such as color blindness and hearing loss.
With more companies turning to digital, there is an urge to make software more accessible for all individuals, especially those who have disabilities but are dependent on digital services for remote work, banking, shopping, education, and health care.
Downloads of mobile apps reached 33.6 billion worldwide in the first quarter of 2020. Since the coronavirus pandemic, education and business app downloads have more than doubled. These apps are easily accessible and are becoming a great necessity too. Accessibility is vital for all mobile apps, especially video conferencing apps because these apps help users attend classes and meetings and perform their regular activities online.
Chatbots Testing
Chatbots are crucial software that conduct conversations and simulate human behavior in the real world. There are different types of chatbots from industry to industry, such as personal finance chatbots, medical chatbots, and banking chatbots.
Quality from a functionality and usability standpoint is a must and will become the critical element for success. Two factors play a great role from the testing end—the conversational ability of the chatbot and the degree of intelligence that users expect from it. The chatbot industry is growing at breakneck speed. Chatbots can reduce customer support costs up to 30% and can help save costs by answering up to 80% of routine questions and speeding up response times.
Chatbot testing ranges from performance testing to security testing, including encryption of conversations, authorization, authentication, and adherence to regulations.
Regression Testing
Regression testing is one of the most important software testing trends for 2021. With regression testing, you can ensure that previously developed and tested software will continue to perform well after alterations, by checking for new bugs or defects.
Regression testing is carried out when there is a change in the application or when new features are added.
Cyber Security Testing/Vulnerability Management
In a post-COVID-19 world, companies are accelerating digital methods and omni-channel transformation projects. Due to the expansion of their digital footprints to gain a competitive advantage and serve customers, the exposure to cyber threats is also increasing day by day.
There is a big migration to technology stacks such as Big Data, cloud, microservices, and legacy modernization.  Cyber attacks  are becoming the norm, and about 21 million breached records were captured in the list of data breaches and cyber threats.
It is vital to undertake regular vulnerability checks and pen testing to fix vulnerabilities and ensure that the cyber controls are working.
Up Your QA Game by Knowing the Trends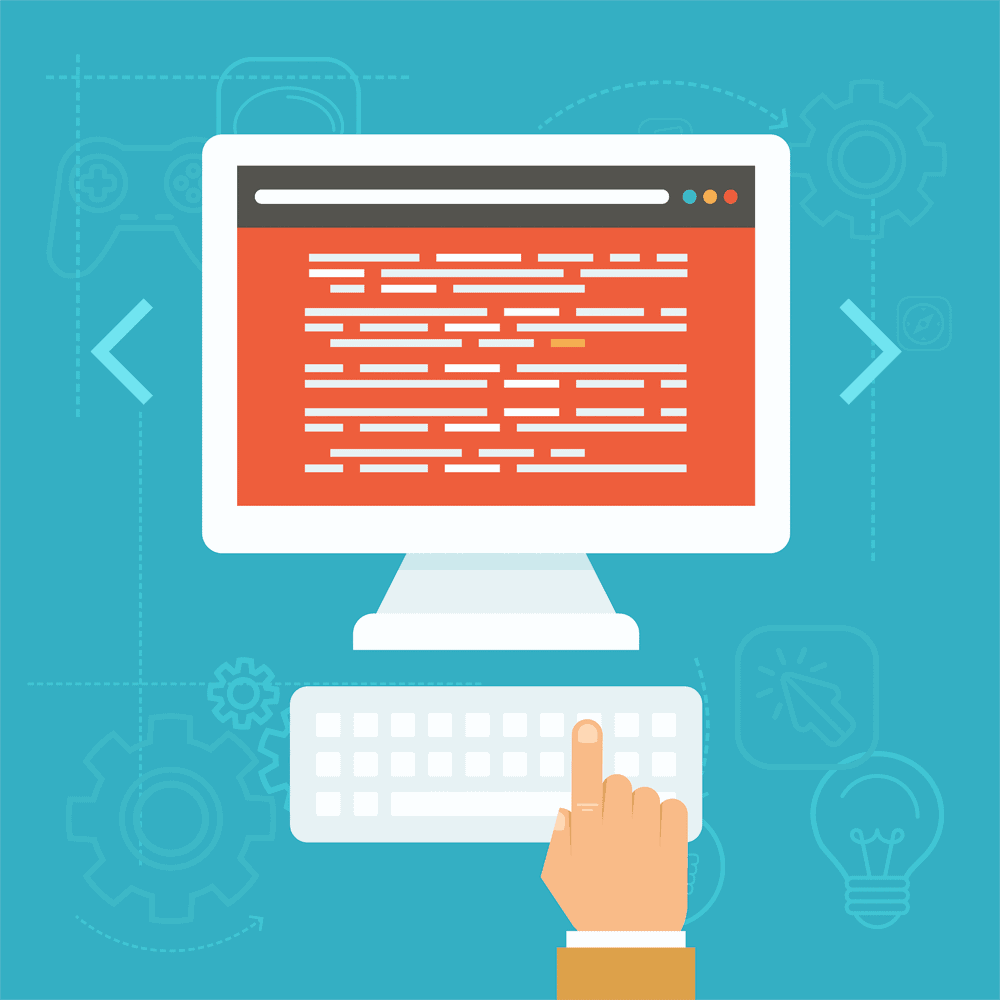 Whether you're a QA professional, engineer, or software testing company, you need to continually improve your quality assurance by using these trends to stay ahead in the ever-changing and competitive industry.
There is no end to software testing. Whenever any new technology is introduced into a software application, testing will be essential to prevent catastrophic corporate emergencies, boost customer satisfaction, maintain excellent user experience, inspire clients' confidence, and promote the organization's productivity and efficiency.
Software testing and quality assurance should always be prioritized in the software development lifecycle. Software testing and QA help sharpen the entire software development process and assure the impeccable quality of the product. Moreover, with a blend of software testing and QA, it is possible to minimize the maintenance cost and get better functionality with usability.
Remember that quality is everyone's responsibility within the organization, as QA ensures that software is meeting the customer's requirements. Thus, the role of software testers is not limited to making software; they must ensure its continuous improvement and ability to work bug-free.