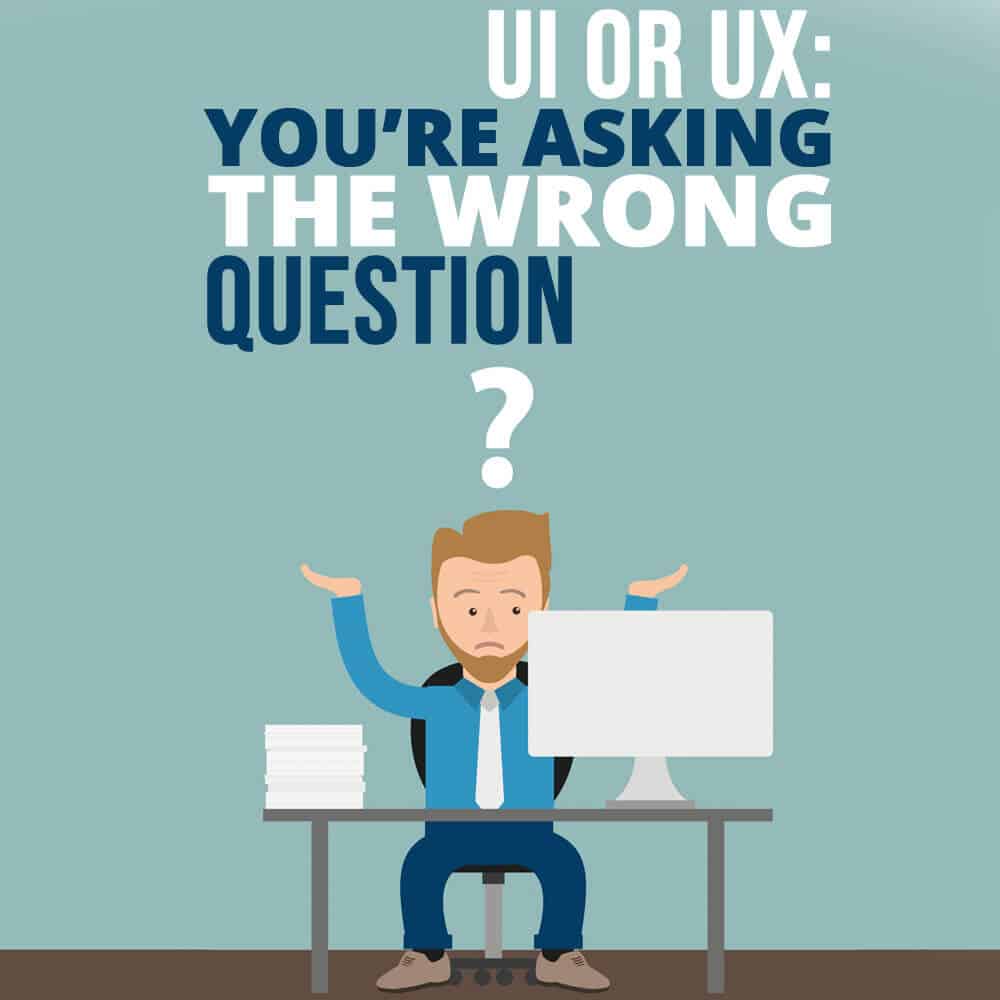 People spend more time consuming digital media on mobile devices than on desktops, and this trend will continue. Social networking, listening to music, watching videos, and playing games represent the bulk of what people do with their smartphones and tablets. 
Essentially, it's about communication and entertainment, two things that help people to cope with stress in today's world. 
The consumption of mobile apps continues to grow quickly due to the increase in the number of smartphone users across the world. Arguably, the data that describes the mobile app ecosystem the best is the total app downloads statistics.
It is estimated that by 2022 the total app downloads number will increase to a stunning 258.2 billion. 
However, one essential thing that is common in all successful mobile apps is that they have a great look and feel. This is determined by user interface (UI) and user experience (UX).
The Difference Between Apps Retained and Discarded
The difference between an app that is retained and one that is discarded by the user lies in its capability to maintain quality.
The first half of the quality equation is the content of an app. Digital content must be meaningful and useful to cater to the high expectations of savvy app users, or else they will move on. 
If the app's information is conveyed poorly or fails to keep the promise to deliver information easily and in an engaging manner, then the app stands little chance of survival.
According to Ken Norton,  partner at Google Ventures and former product manager at Google:
"Start with a problem we'd like to solve. UX design is focused on anything that affects the user's journey to solve that problem, positive or negative, both on-screen and off. UI design is focused on how the product's surfaces look and function. The user interface is the only piece of that journey. I like the restaurant analogy I've heard others use: UI is the table, chair, plate, glass, and utensils. UX is everything from the food, to the service, parking, lighting, and music."
The other half of the quality equation is the technology that goes into app development. Unlike creating websites, mobile app technology should simultaneously speak multiple wire languages and operate on four varied operating platforms. 
Another key aspect is that the technology must have the ability to evolve, since new features and functionalities are constantly being developed in the app development industry. 
The outcome of using the wrong technology is that despite how many quality and engaging features are included in the mobile app, if it breaks once, the user will discard it..
If a mobile app looks great, but is difficult to use, that means it has a great UI but a poor UX. On the other hand, if the app is very usable but has an unpleasant look, it has a great UX, but poor UI. 
Some of the views offered by talented folks from the tech industry are below:
According to UX expert Andy Budd, co-founder of Clearleft, founder of UX London:
"A UX designer is concerned with the conceptual aspects of the design process, leaving the UI designer to focus on the more tangible elements,"
According to the User Experience Professionals Association (UXPA):
"UX design is an important discipline that's related to all the elements that create the interface — layout, brand, text, sound, visual design, interaction, and layout. Of course, it is understandable that one of the main components is usability, meaning, how the user navigates your app. Do they find it easy? Or do they have to perform several taps to download something?"
Why Your App Needs an Efficient Ul/UX Design
Developing an efficient Ul/UX design is usually a top priority for app creators. This requires thorough research and prior planning to recognize the needs of your users and the problem you intend to solve with your app. 
Whatever the user expectations are, you will have to come up with a design that caters to all the requirements that users look forward to. 
Below are some of the reasons you need to offer a good design for your app:
It Enhances Client Satisfaction and Improves ROI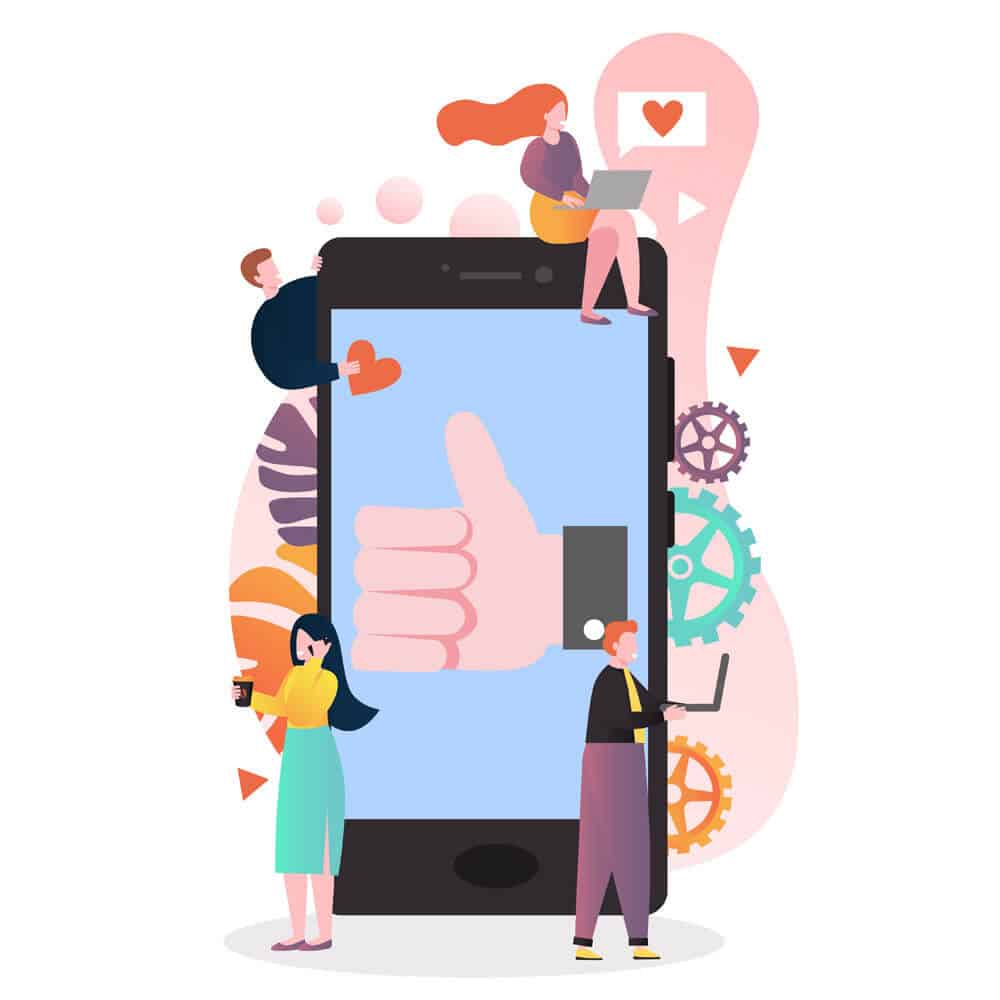 Great design offers your customers engaging content and easy navigation. This makes the users satisfied with the services of your application. 
No doubt, satisfied clients will always recommend your app to others, which enhances your customer base. Also, they will become loyal to your brand and turn into return customers, enhancing ROI for your business.
Helps to Understand Your Audience
Prior to creating an app UI and UX, you must understand the requirements of your clients. This means you create your design with a focus on your target audience, which helps attract buyers for the customer-focused app you build. 
Also, Ul/UX helps you segment your audience, which is vital in understanding the needs of each section of the audience. Besides, understanding your audience makes it easy for you to convert prospective customers into loyal customers, enhancing actual sales.
Builds Your Brand
Investing in an efficient UI/UX best-practices design helps in enhancing customer satisfaction, ending up with happy clients. Also, users who are happy with the app will be more willing to highlight features that you need to upgrade, thus helping you improve your application.
Clients creating good relationships with your company and brand can also help to boost the credibility of your business. The ultimate outcome of this is that the value of your business and your brand name goes up.
Saves Time and Money
A robust app will not need frequent upgrades and therefore will save you money and time spent on developing updates. 
Upgrading requires investment of money and time, leading to reduced ROI in your business.
Important Ul/UX Design Aspects to Consider in the Development of Mobile Apps
There are several crucial Ul/UX aspects of your app that you must work on to enhance the visual appearance and functionality of your app. You'll need to do the following:
Retain the Uniformity
You must always make sure that the layout of your app is consistent across all platforms. Consistent app design can help increase familiarity with the app, making it easy for users to interact with your app.
Use a Simple Design
To enhance the users' interest in the app you create, you should design your app to offer exceptional services with minimal input. This can increase the app's usability as well as encourage the user's enjoyment of and loyalty to the app. 
On the other hand, an application with a lot of clutter makes navigation very difficult, causing users to discard your app. It is therefore imperative to design an app that adheres to straightforward steps to enable easy navigation.
Offer Fast Loading Speed and Response Time
Speed forms an essential aspect of your Ul/UX app design. As users want to save time, they prefer applications with short loading times. Ideally, a good application should load within seconds before the user can even think about switching to another app. The longer your app takes to load, the more you are bound to lose users.
Response time refers to how long your app takes to respond to the commands of the user. Response time should be real-time and must be less than 10 seconds so that users can enjoy the app usage. This will result in a fantastic user experience.
Use Standard Elements
To enhance the user's confidence and familiarity with the app, you need to use standard symbols, colors, buttons, and icons. As a result, the users will find the app easy to use and have an exceptional user experience. Familiar elements will also cause more users to be attracted to the app or even recommend it to their network.
Make It More Interactive
If you want your app to be successful, consider making it more interactive. An interactive app is easy to navigate. 
Be sure to add a few colors to your app that relate to your brand, but not too many, since a lot of colors can decrease the visual appeal of your app.
Use Large Formats and Visuals
Large visuals and formats can help eliminate distractions, enabling the user to concentrate on the app. To facilitate navigation through the application, you need to arrange the app's content systematically and make sure that there is appropriate spacing for easy understanding and usability.
Use High-Resolution Images
The use of high-resolution images in your UI design helps make your app compatible with all the devices it supports. Low-resolution images tend to be blurred. 
Since the resolution of pictures varies from one device to another, to ensure high-resolution images, the number of pixels in each image can be multiplied by a scale factor. While standard resolution images have a scale factor of 1.0, high-resolution images have a scale factor of 2.0 or 3.0.
Use Few Fonts
To create a great impression on the users of the app, you must avoid big letters and use no more than three font sizes. Using a few fonts helps you to organize the application and attain your branding objectives. This can entice consumers to visit your app frequently.
Focus on Your Intended Audience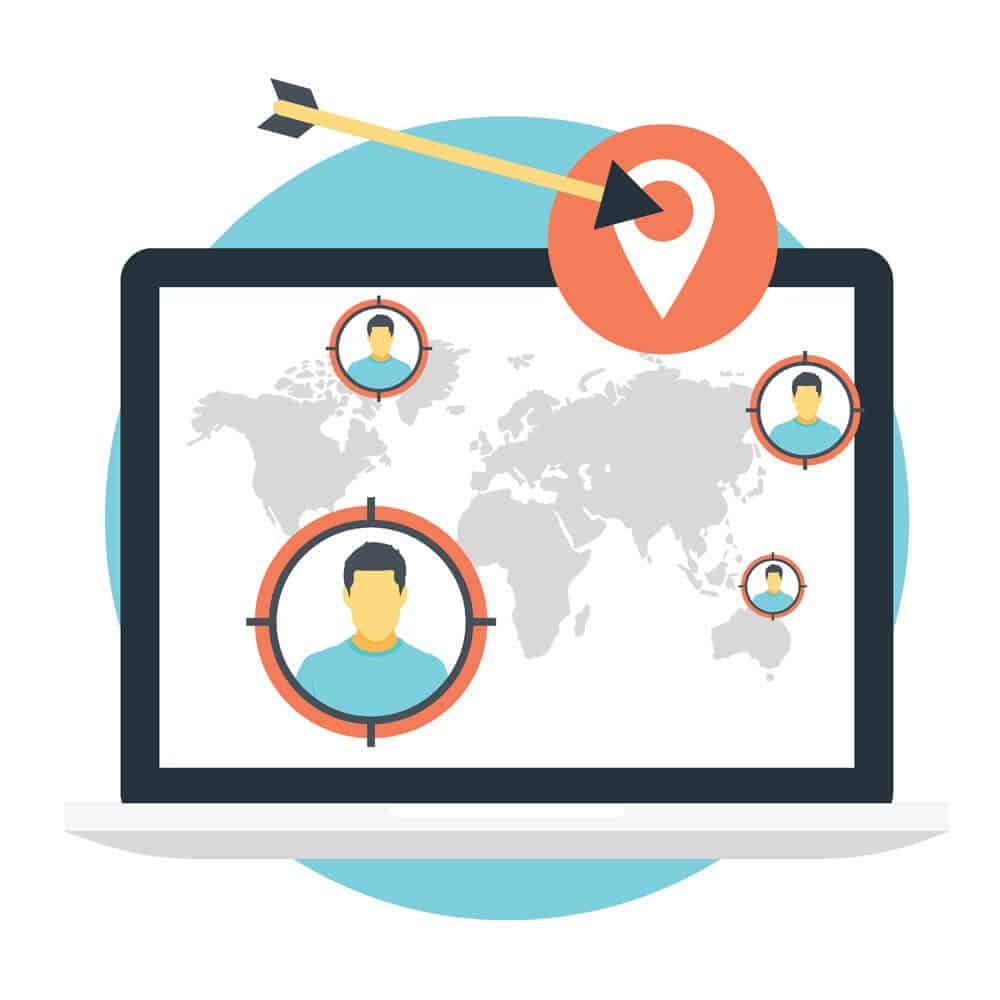 A seamless app should focus on giving the target market a good first impression with UI/UX design. 
It's important that the audience find the app valuable and that it satisfies their needs, since users tend to move away from apps that don't add value. Creating the UI/UX with the target audience in mind makes it more likely that they will find value in the app. 
You should check competitive analysis and user stories to understand what your target wants, which helps in creating a fantastic app UI/UX design that focuses on the right audience.
Use Adaptive UI Design
The use of adaptive app UI design helps the app developer make a plan for phones, tablets, wearables, and all screen sizes. An adaptive user interface enables users to change it to fit the context and the needs of each user. By making use of the adaptive design, you solve the issue of designing for varied screen sizes and resolutions.
Iteration of UI Designs
The iteration of your app design helps in creating a great UI design for the app. Also, iterations help to attract user attention by making the app appealing and more engaging. Additionally, iterations act as a base for your next UI/UX basics design.
Use Wireframing
For those who don't know, wireframing is a way to design a website service at the structural level. A wireframe is commonly used to lay out content and functionality on a page, which takes into account user needs and user journeys.
Wireframing is accomplished on an app sample to check its look, usability, and features prior to introducing it into the market. This is an efficient way to test the app's functionality and analyze whether it performs the desired function.
Include Feedback and Response Time
Enabling feedback helps the client interact with the app after completion of the desired task. Users can leave feedback about their experience with your app and inform you about the areas that need improvement. Feedback constitutes interactive design and is a component of a good app.
User Assistance and Help
User assistance and help make the UI/UX app easy to navigate. This feature works by offering information when you get stuck or when something unexpected happens. This feature also guides you on how to resolve any issue that the user faces. 
If users cannot get timely help when they are stuck while using the app, chances are that they will delete your app and look for an alternative app.
The Answer: UI and UX
In short, the Ul/UX design is a very critical aspect of any app. If your app is to be successful, then it should have a seamless UI and UX because both are equally important in making an app that survives. 
Before you start developing an enterprise mobile application, it is imperative that you comprehend the target audience that is going to use the app. 
Whether you are developing an app for your customers or for your employees, you should go with a simple interface, combining it with exclusive features to cater to all the needs of users.