User Experience Design:Everything You Should Know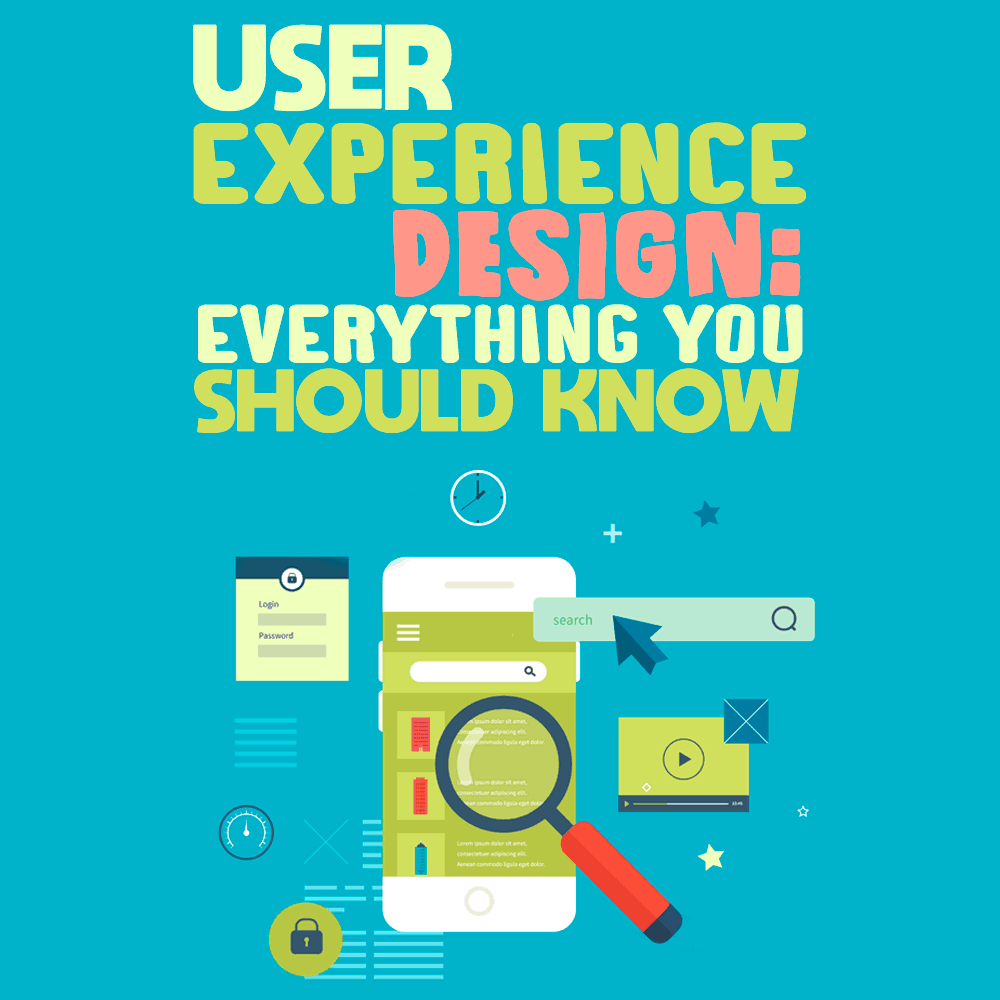 User experience (UX) design is a critical element in web and mobile projects. A study at Stanford showed that 75% of users assess the credibility of a company based on its website design. It does not matter what you paid to make an app or what IT outsourcing company you hired; if your digital product doesn't have a great UX design, it is destined to fail.
Companies that cut costs on UX design are fighting a losing battle. Competitiveness, or the ability to attract and retain customers, depends on the experience users have when interacting with an app or web product.
A poorly designed user interface is the main reason why 70% of online businesses fail. In fact, Statista research indicates that 25% of apps are used only once and then deleted without a second glance, which goes to show that UX is often neglected.
Still, what do we mean by a good user experience? Many mobile app startups fail because they don't know the answer to this question. This article will give you an in-depth overview of the main principles of a good UX design.
The Main Principles of Successful UX Design
A handful of factors influence the ability to create an attractive user experience rather than one that will scare users off. Implementing ready-to-use solutions and templates like this cryptocurrency trading platform will not reap benefits.
If you want to create a successful website or application, check out these secrets to creating UX design that will make customers fall in love with your experience.
Predictive UX Design
Who are your customers? How do they think? What do they expect from your digital product?
Until you know the answers to these questions, you will not be able to provide users with a clean and noninterruptive experience. Predicting user behavior is the first step to reaching this goal.
Users' actions should flow from one screen to another while interacting with the website or app. Their steps should be logical and intuitive. The main goal is to organize the interface and navigation in a way that allows customers to easily find what they need.
Studying the target audience, learning how they think, and predicting their actions while using your interface is definitely a worthy strategy to embrace during the first steps of digital product creation. For example, a good course of action is to conduct a proper examination of target users by collecting their feedback, reading industry forums and media, conducting polls, or studying competitors.
Aside from solid qualitative research upon which to base your UX design, it is wise to invest in A/B testing to validate your hypotheses.
Uncluttered User Interface
Often, when chasing intricate visual effects, designers forget about the main principles of a great UX. First of all, it should be simple and logical. Every button, every field, and every icon should be designed with a purpose. Only useful features should be delivered to users.
An example of the wrong assumption of users' wants is demonstrated by Netflix designers. The video-streaming platform has been criticized for its autoplay feature. Video content is shown as the user navigates the platform and tries to read more details about the film.
Usability testing is one way to ensure that the created design meets the requirements. If many users encounter problems while using the same solution, it might be a good indicator that something needs to change. I recommend conducting this testing at all stages of UX design creation, even during the prototyping stage.
Hierarchical Order
The hierarchical order of information is the foundation for the very nature of user experience design. For example, when users open a website, they expect to see the primary hierarchy, which usually includes a navigation bar with the main sections. After they click on a section, they are redirected to the secondary level of the website design hierarchy.
Utilizing this principle ensures that digital design provides users with a clear and logical flow. Hierarchical order doesn't overwhelm them with the amount of information they take in at once. Instead, it gradually guides them throughout the digital product, and brings them to their destination.
Consistent Design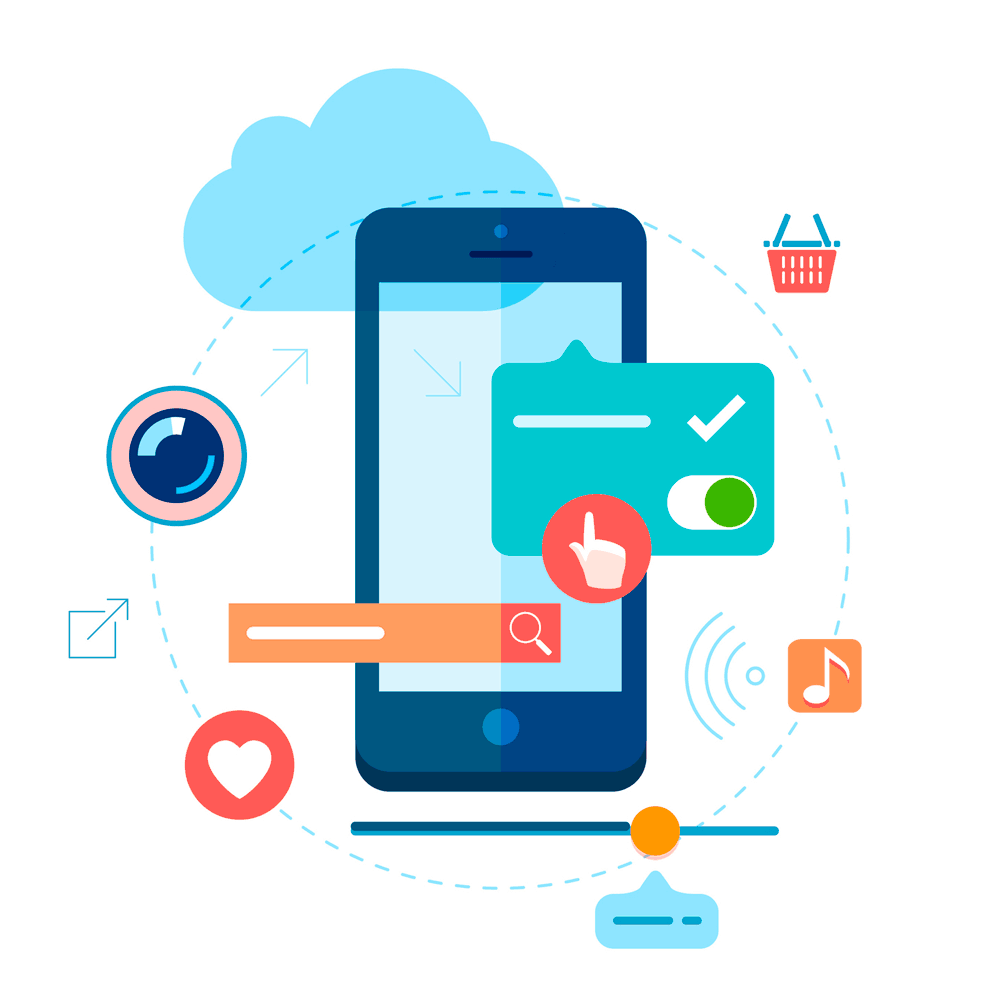 Consistency is key to creating an uninterrupted user experience design. When designing an app, it is especially important to use the same elements throughout the whole solution.
This includes colors, fonts, icons, and the shape of menus and buttons. Hence, it is a good idea to create a brand book and company style guide that will guarantee that designers have a resource to reference. This is especially important when working with IT outsourcing companies or when changing vendors.
Familiar UX Design
When users open an app or website, they expect to see familiar elements in places where they are used to seeing them. The more the UX design of your app is similar to other solutions, the easier users will become accustomed to it.
Even though designing your solution to look like everyone else's might seem counterintuitive, there are design standards that a digital product should comply with, like guides for Android by Google and iOS by Apple. This way, users will not get confused during the first interaction with a product. The feeling that they've used it before and know what to expect will make their onboarding and user experience smoother.
Accessibility
In the modern design world, a lot of attention is paid to accessibility. The main task of UX design is to create a solution that will be usable for as many people as possible.
For example, high-contrast colors are helpful for visually impaired users. Also, if you are designing a mobile game that requires users to distinguish colors, it is possible to implement a numbered color system where each color has its own number.
The Ability To Go Back
This is probably one of the most underestimated principles of good UX design. Special attention should be paid to the option to undo an action—return to a previous screen or page, remake a choice, or cancel an action.
The ability to easily remedy a mistake or navigate in the correct direction is an important user experience feature to apply. This way, a user can more easily choose the course of action that will lead to their goal destination within your digital product.
Bold Call to Action
A clear call to action is an integral element of a successful UX. When you need a user to perform an action, it is necessary to clarify your request with clear wording, terminology, and questions.
This means that users won't have to guess what you want them to do, but instead they will have a clear understanding of what each button means and what consequences actions will have.
The Process of Creating a Successful UX Design
Creating a UX is a complex process with many steps. This may vary depending on the complexity of the digital product you are working on, as some steps may be skipped.
In general, designing a user experience comprises the following phases:
Sketching
Creating UX wireframes
Creating UX wireframes with native user interface (UI) elements
Let's take a quick look at each stage for a better understanding of their requirements.
Sketching
First of all, it should be mentioned that this stage is not mandatory. The main goal of sketches is to demonstrate the most complex mechanisms of the solution being created. If your future product is feature-rich and has complex navigation, the sketching phase helps to eliminate all the potential gaps or missed points in the system.
Sketching is the process of creating a sketch, which is a high-level outline of software that shows its core mechanics, system's flow, and interconnection among the screens or pages. Basically, the procedure involves drawing the software mechanics in a free format. It is possible to make sketches by hand or with the help of design tools like Balsamiq, UXPin, Figma, or Sketch.
Often during this stage, UX designers work with a business analyst. Sketches should be formed based on the conducted market and competition research.
UX Wireframes
At this stage, all the fun begins. Wireframes lay ground to how a solution will look in the future. The main difference between sketches and wireframes is how they are created.
At this stage, a UX designer focuses on the usability of the solution and lays out its structure. Wireframes present a visual representation of a product and all its mechanics. UX wireframes are often called the skeleton of the app and are the starting point of creating its visual design.
UX Wireframes With Native UI Elements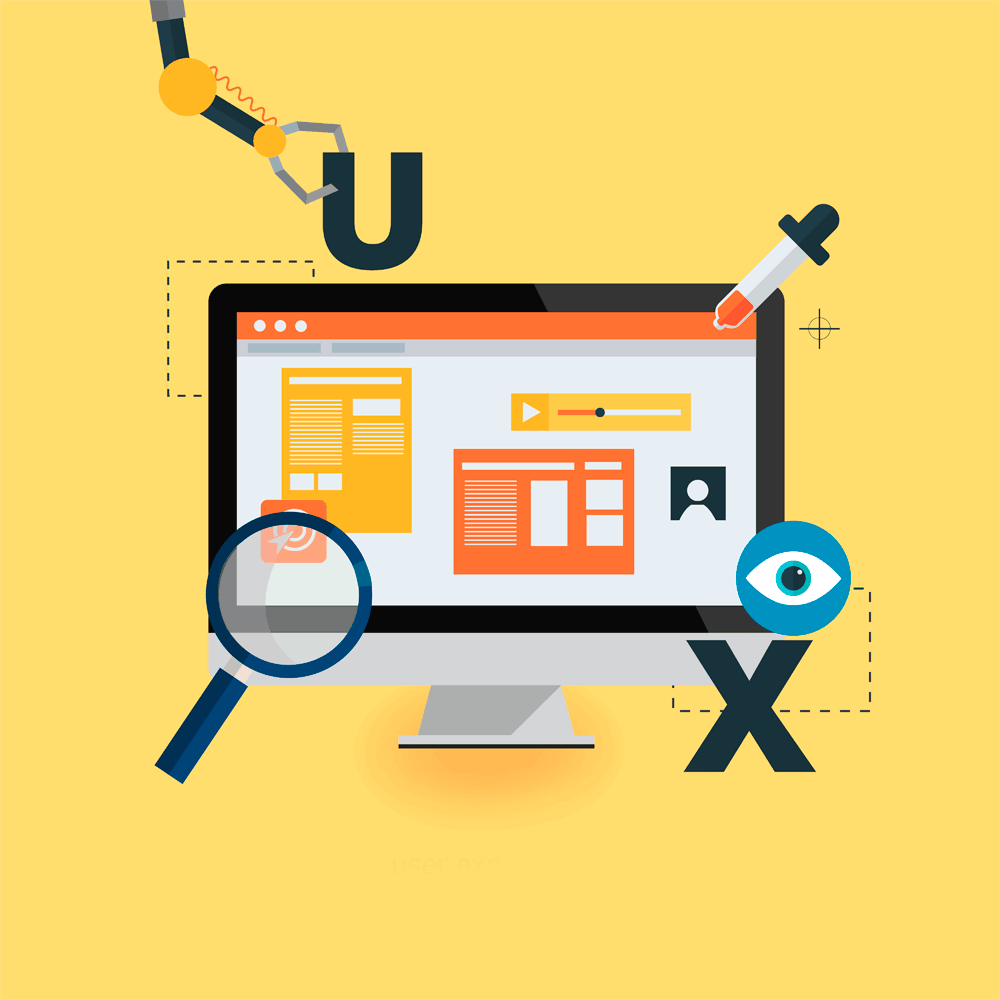 This phase of UX creation is only possible with designing tools like Figma or Sketch. It should result in UX wireframes with more detail. At this stage, designers add different fonts, buttons, and other native UI components.
Not all solutions can use native components. In such instances, designers may create these UI elements from scratch, which results in a longer design process and higher costs.
It's Time To Create a User Experience Design
Designing a successful user experience requires a deep understanding of the target audience and how to solve their problems. UX design should be, first of all, user-centric. It is important to meet the exact needs of users by providing a smooth and relevant user experience. One of the best ways to do that is to abide by tried-and-true principles of design.
A clear and intuitive user experience will encourage repeated use of your solution, which can facilitate an emotional connection with your product. If you can create that, you will win them over.