A Developer's Guide To Using AI and ML for App Development
In a world driven by machines and the latest technologies, every app project needs to stay up to date with the most recent tech requirements. Both artificial intelligence (AI) and machine learning (ML) technologies have emerged as key contributors to modern app projects, driving personalization and a user-centric approach in design and development.
Inevitably, business brands switch to the latest tech trends to be up to date and stay efficient in addressing their customers' concerns and needs.
Moreover, tech-driven sophisticated user experience has become a distinct value proposition for apps. As a result, introducing the latest technologies such as AI and ML has become competitively crucial.
The potential of AI and ML technologies in delivering precise and accurate results is what continues to make them popular. As observed over time, the AI-based algorithm of Google has a 95% accuracy in predicting the death of patients. Additionally, 97% of smartphone users prefer using AI-based voice assistants.
In recent years, AI and ML technologies have become critical value components for developing innovative mobile apps for different niches. We already have widely benchmarked practices and several user-friendly tools and APIs for incorporating AI and ML into mobile apps.
This is precisely what we'll be looking at in this post. I am going to explain the most effective and time-tested methods to incorporate AI and ML technologies into mobile app projects. This way, you can be sure you're up to date with the latest developments in your field, remaining competitive and a valuable asset to your company.
How To Use AI/ML in Mobile App Development
Before investing in an AI and ML-based app project, it is important to get ready with all the preliminary requirements. You need to manage and get together the key resources for the project. Here are the steps to consider.
Identify Key Areas
The first thing one needs to understand is how AI can help you solve real-life business problems. The most common tried and tested ways AI can help businesses are through data insights, data-driven recommendation, customer service, and intelligent security systems.
To understand how AI can be incorporated into customer-centric features, engage with the consultants and the principal stakeholders. You can also get into contact with some leading AI and ML-based app development companies offering their valuable support.
Prepare the Data
AI works with customer data to deliver actionable user insights for various purposes. This is why preparing the right data for implementing AI-based features is important.
For instance, an AI-based personalized recommendation engine should have enough user interaction, browsing, and search data to make recommendations that matter for the users.
Don't Give Importance to APIs More Than Necessary
AI is mostly implemented by apps by using application programming interfaces (APIs). It's important to note that the more APIs are relied upon for development, the less unique and low quality the apps are going to be. Instead of solely relying on APIs, you should rely more on data modeling to get things done.
Evaluate the AI Through Metrics
How efficiently is your AI implementation working? Is it allowing users ease of use through intelligent output? This requires setting up some key metrics, depending upon the specific objectives of the app.
Get the Help of Experts
To have a comprehensive understanding of how AI can be implemented following the industry benchmarks and visual cues, it is advisable to hire an experienced development company and a team of expert data scientists.
Leading AI Tools Mobile App Developers Should Know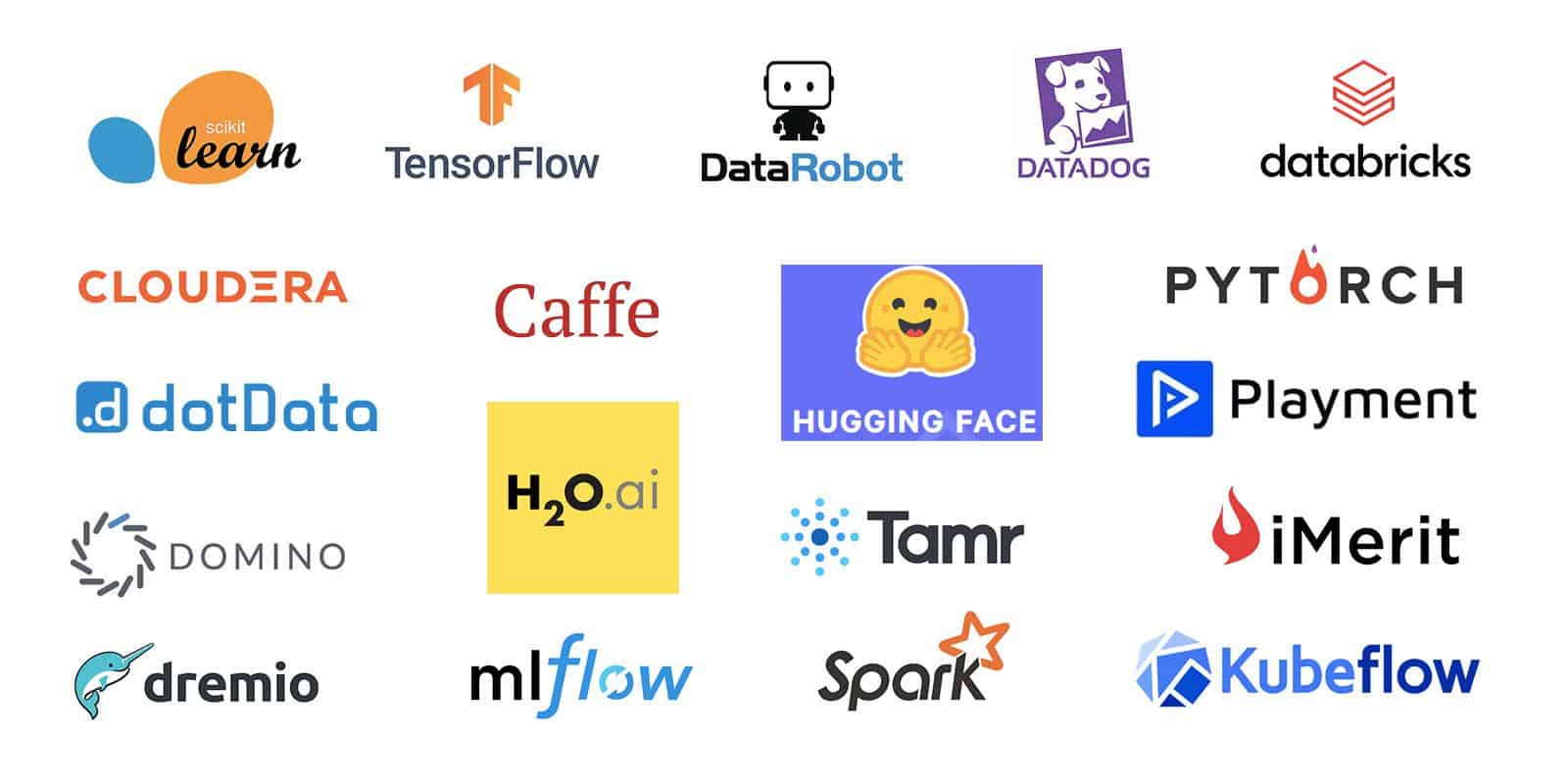 There is a multitude of AI-based development tools for developing AI-based apps. Here I am going to explain some of the most popular AI tools that developers should be familiar with.
Caffe2
Caffe2 is an extremely low-footprint, component-based, and highly scalable machine-learning framework created and maintained by Facebook. This framework fits the production environments by incorporating contributions from diverse models and algorithms that make rounds in the market.
Key features and functionalities: 
Capability to drive automation
Intelligent image processing
Carrying out object detection
Making complex statistical and mathematical calculations
Offering support to disintegrated training module and allowing faster scaling up of resources
OpenCV
OpenCV or Open Source Computer Vision is a rich library of various programming functions to enable machine learning based on real-time computer vision. It offers support to interfaces based upon C++, Python, and Java.
Key features and functionalities:  
Detecting and recognizing people's faces
Tracking visual objects
Segregating human activities in videos
Tracking camera movement and motion of objects
Creating 3D models of various objects
Creating 3D point clouds by using stereo cameras
Stitching and combining images for visual effects or delivering a high-resolution image of a larger optical area
Detect, find, and search identical images from a database
TensorFlow
TensorFlow is the most acclaimed deep learning calculative tool that is widely used across all kinds of apps.
Key features and functionalities: 
It comes with a multi-layered layout to train systems with big data sets.
Search engines can use it to recognize images.
It is capable of understanding spoken words through powerful voice recognition.
ML Tools Available for iOS and Android Developers
Just like the AI tools, there are also numerous machine-learning tools for developing iOS and Android apps. Here are the three leading ones.
Apache PredictionIO
Apache PredictionIO comes as an open-source server equipped with machine learning (ML) technology. The server resource is used widely as the source stack for ML developers and also by data scientists.
Key features and functionalities: 
Ability to develop and deploy a web service in production by using custom templates
Ability to respond to various real-time queries that are deployed through a web service
Check and tune several different variants of the engine in a systematic way
Consolidate data from different platforms either in a group or in actual time to deliver predictive insights
Ability to create and implement custom machine-learning models
Caffe
Caffe or Convolutional Architecture for Fast Feature Embedding is the open-source framework created by Berkeley AI Research (BAIR) researchers. Coming as the most popular computer vision framework, ML developers widely use it to incorporate tasks based on machine vision, capability to classify images, etc.
Key features and functionalities: 
It comes with very expressive architecture that boosts innovation
It offers very extensible code to ensure active development and frequent forking and contributions
High-speed development along with the scalable capacity to carry out massive data tasks
Caffe is already subjected to academic research projects and various app prototypes and big industry apps, offering a thriving and active community of developers
CoreML
CoreML is the leading machine-learning framework brought by Apple Inc. This allows iOS developers to incorporate ML-based features locally in their app projects. It is capable of diverse ML-specific tasks like image analysis, detecting and tracking objects, natural language processing, speech detection, sound analysis, etc.
Key features and functionalities: 
Core ML enhances the device performance by ensuring the maximum output of the CPU, GPU, and Neural Engine.
It is a technology with a very low footprint on memory and less consumption of energy.
Core ML offers extensive support for image analysis, natural language processing, speech and audio recognition, etc.
How Mobile Developers Apply AI and ML Techniques Differently?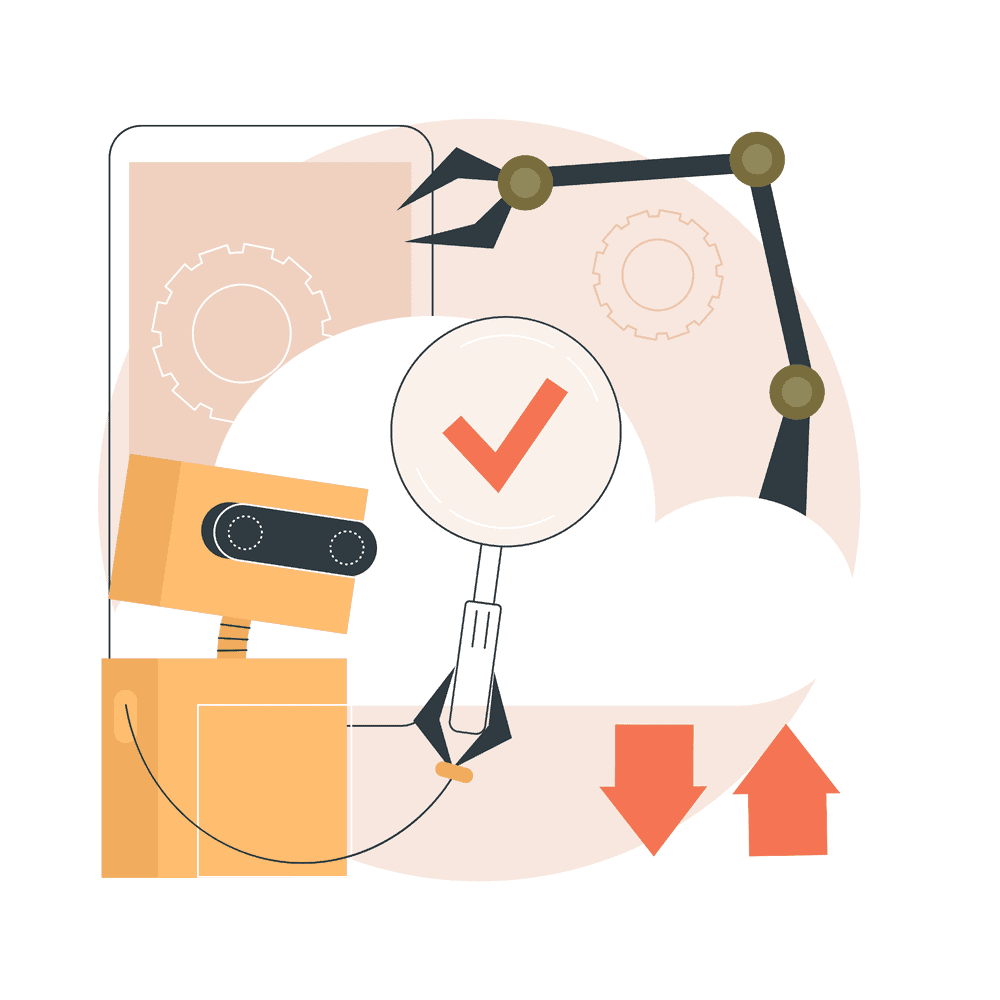 Both AI and ML can be deployed into mobile app projects in a widely different manner. The following are the key ways these two technologies can be used in AI and ML-based app projects:
Tracking: AI and ML are mostly incorporated by apps for tracking and detecting visual objects, recognizing security vulnerabilities, search patterns, audio sounds, spoken words, etc.
Data Mining: AI and ML analyze vast amounts of data to draw the most relevant and useful data-driven insights that can be used for various contexts and use cases.
Easy Search: With AI and ML, the search function of an app can be improved to the optimum level, ensuring faster and more intuitive output in real time.
Supervision: With the help of AI and ML, an app can easily keep close track of user behavior, search, and interaction patterns and accordingly take steps to reduce pain points, delivering a better user experience.
In-App Authentication: AI and ML also allow streamlining app authentication through image recognition, audio recognition, and biometric data such as face detection.
AI and ML Are the Future
As we saw in this post, using technologies such as AI and ML has become competitively crucial for businesses—that is, if they want to stay up to date, remain efficient, and address their customers' needs. In particular, we saw how AI and ML can be incorporated into mobile app projects, using the most effective and time-tested methods.
AI and ML technologies have already made groundbreaking inroads into the app development process, ensuring unparalleled productivity, efficiency, and intuitive user experience. The known boundaries of AI and ML-based implementation in-app projects are going to be further extended and stretched in the years to come.